The Best MacBook Pro Alternative for 2023
You don't have to break the bank to buy a MacBook Pro when there are excellent alternatives on the market.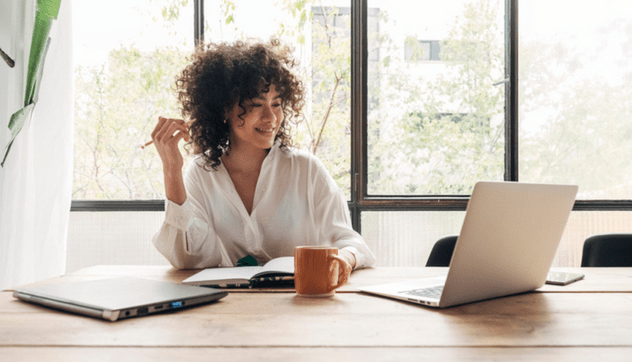 Apple's MacBook Pro exudes a certain aura, and there's a good reason for that: it is a truly remarkable device. With stellar input devices, best-in-class build quality, a jaw-dropping display, and just enough processing power beneath the hood, it's almost everyone's dream laptop. It is a laptop that has endured the test of time and has been utilized by both creative amateurs and professionals. 
The MacBook Pro, despite its undeniable excellence and beauty, is not for everyone. In this article, we'll go over a number of options, as well as a checklist of criteria to consider when looking for an excellent, lightweight laptop with comparable processing capabilities that will serve as an unquestionable alternative to Apple's MacBook Pro.
How We Picked
Screen and Display Quality and Speed

The number of dots, or pixels, in a display panel, determines how much information can be shown at once. Screens with a resolution of 1366 x 768 pixels are standard on most laptops, however, they are unable to display as much information as screens with a resolution of at least 1920 x 1080 pixels.

Storage, RAM, and Size of Laptop

Memory capacities of 12 GB and 16 GB are common in high-end mainstream laptop models. There are powerful gaming laptops and mobile workstations on the market with as much as 32 GB of RAM. Memory modules for laptops typically come in 4GB or 8GB capacities. This information is useful in knowing what kind of laptop you need and what you expect it to do.

Power and Battery Life

We considered battery life, as this is an important feature when using your laptop. Battery lives of three to four hours when playing games are regarded as good for gaming laptops. Between 8 and 10 hours of battery life is typical for laptops designed for use at home, at school, or in the workplace.

Cost-Effectiveness

All of the evaluated computers are different in size, design, and price. You should base your decision on your specific requirements when purchasing a laptop. Therefore, when making our recommendations, we made sure to consider both quality and price before merging them into a cost-efficient option.
Our Top Picks
Best Pick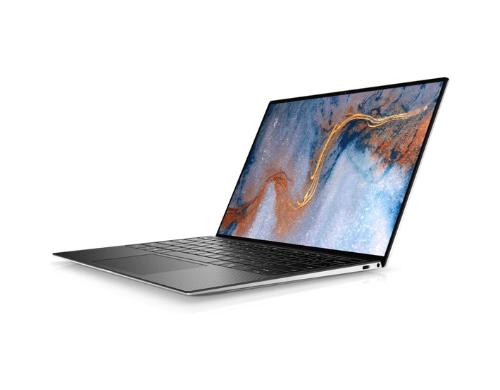 You get to enjoy seamless integration with a fingerprint scanner built into the power button for easy one-touch login.
With its dazzling features, this laptop is the best MacBook Pro alternative. It is easy to use and stress-free providing you with a wonderful digital experience.
Thanks to Connected Modern Standby, your laptop is always ready for use. Your laptop can be instantly woken from sleep mode with the press of a button or the click of your touchpad, allowing you to get back to work. When the power button was redesigned, it was integrated into the keyboard to keep things looking minimalistic.
Runner Up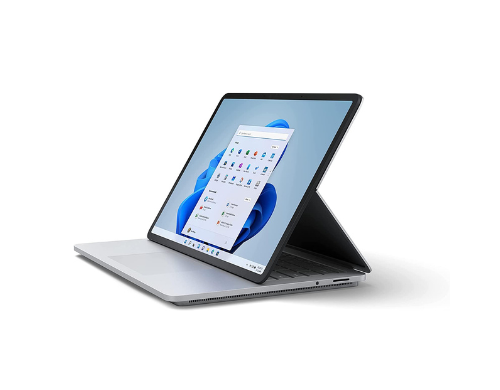 With its 11th-generation Intel Core H Series processors and four processing cores, this powerful Surface Laptop can perform even the most demanding tasks.
You will be astounded by how accurately colors are reproduced by Dolby Vision and Dolby Vision IQ, as well as the stunning factory-calibrated 120 Hz PixelSense Flow touch display.
The 14.4-inch true-to-life color touchscreen displays more content, allowing you to see and accomplish more. Plus, your favorite shows and movies will sound better than ever before. Using the 11th generation Intel Core H series CPUs and the blistering graphics processing power of the NVIDIA GeForce RTX 3050 Ti laptop, you can easily bring your grandest ideas to life.
Most Cost-Effective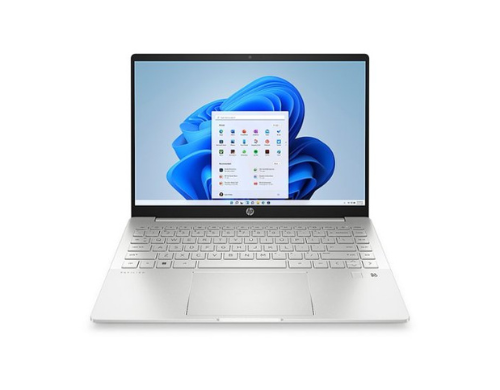 The high-resolution OLED display (up to 2.8K) brings your ideas to life with deeper and richer contrast, as well as being more efficient in terms of both power consumption and light output.
HP's so-called 2.8K display isn't touch-enabled, but it's stunningly crisp and vivid, with vivid colors and incredible brightness.
Enhance your computer's capabilities with up to a 12th Generation Intel CoreTM i7-12700H Processor9, giving you unrivaled responsiveness in any application. Change how you perform with the HP Command Center. In Performance Mode, your computer's CPU and GPU can perform at peak efficiency, making them ideal for demanding tasks and all of your media consumption demands.
Everything We Recommend
Best Pick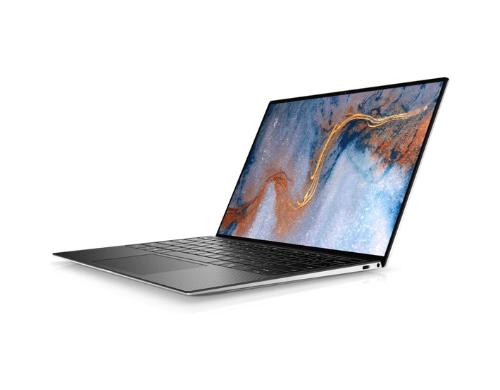 You get to enjoy seamless integration with a fingerprint scanner built into the power button for easy one-touch login.
$1,249.00
Runner Up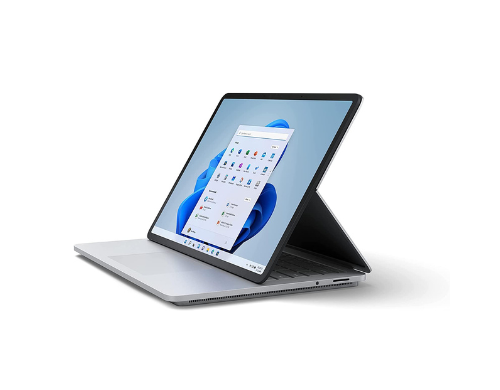 With its 11th-generation Intel Core H Series processors and four processing cores, this powerful Surface Laptop can perform even the most demanding tasks.
$1,729.99
Most Cost-Effective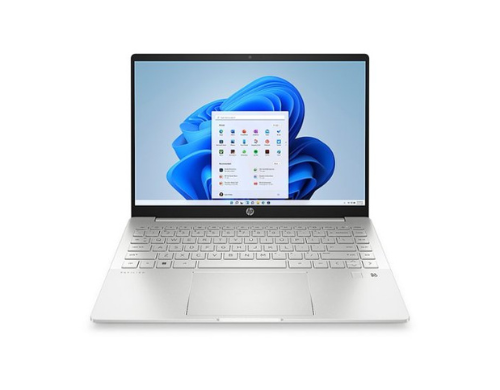 The high-resolution OLED display (up to 2.8K) brings your ideas to life with deeper and richer contrast, as well as being more efficient in terms of both power consumption and light output.
Who This Is For
If you have thought long and hard about getting an alternative laptop to the Macbook Pro but are unsure of which one will best suit your needs, then this is for you.
Ideal OS for a new laptop
ChromeOS on the Chromebook is the greatest laptop operating system if all you do is check email, surf the web, watch videos, and occasionally write a letter or paper. For whatever reason, you need to run Windows software, it is the ideal laptop OS, as the best laptop OS is the version of Windows that is compatible with your software, which may be an older version if you need to utilize software that is no longer supported by newer versions of Windows. Linux is also a nice OS if you don't need to utilize any programs that require Windows, or even some programs that can survive the move. However, while it's true that other operating systems have come and gone, Windows is still among the most adaptable and popular.
What is OS?
An operating system (OS) is a piece of software that mediates communication between the various parts of a computer and the user. The inability to execute any other software on a computer system without first having an operating system installed is a major limitation of computing hardware. Internet browsers, Microsoft Office, Notepad, games, and other similar programs all require a specific environment in which to function properly. The OS facilitates interaction with a computer even if you do not understand its native language. No computer or mobile device can be used by the user without an operating system.
How long do Macbooks last?
Between eight and ten years is the maximum allowed before Apple stops providing security updates for the operating system, at which point you will probably start to consider getting a new Mac.
Disadvantages of Macbooks
Apple's MacBooks have outsold every other ultraportable computer by a wide margin. The sophisticated and instantly recognizable appearance, cutting-edge features, and solid software and hardware that come standard on every MacBook contribute to its widespread acclaim. However, people often find themselves thinking twice about purchasing a Macbook because of its many drawbacks and restrictions.
Port availability
Apple has long favored minimizing ports as a means of improving the performance of its products. In addition to becoming the first major smartphone to omit a 3.5 mm headphone jack, it was also the first major laptop to ditch all other connectors in favor of USB Type-C.
Camera quality
Apple's webcams have always been a source of controversy. After shelling out a lot of money on a high-priced laptop, you might be disappointed to find that webcams on MacBooks only offer 720p quality.
Can't run windows
Many of Apple's earlier MacBooks featured Intel processors, making it possible to use Boot Camp to run Windows. As a result, you could take advantage of the features of both systems, which was quite helpful. While newer MacBooks are more powerful when running macOS, they do not support Windows because they operate on Apple's silicon chips.
Price
A lot of what makes Macbooks special also makes them somewhat expensive. Only those looking to spend a lot will pay these prices. Even the cheapest Apple computer is out of reach for most individuals.
Why You Should Trust Us
To better understand how each product functions, we put them through rigorous testing. While we do use certain popular benchmarks like Geekbench and 3DMark, we put a lot of stock in our own in-house benchmarks and tests. We put it through tests like continuously surfing the web until the battery died, all while keeping the brightness at a constant 150 nits. We utilized the Geekbench to measure raw processing power, and the 3DMark Ice Storm and Fire Strike benchmarks, as well as a wide variety of games, to measure graphical performance. Display brightness and color gamut were also measured with a colorimeter, and the laptop's temperature was measured with other instruments, with the standard being to make sure it was a suitable alternative to the Macbook Pro.
How We Picked
Screen quality
The capabilities of a device's inner workings are proportional to its display size. Most large-screen laptops (including the MacBook Pro 14 and 16) have extra space inside to accommodate more robust internals. Generally speaking, you won't be able to locate a laptop with an Intel Core i7/i9 or an AMD Ryzen 7/9 processor if the screen size is 13 inches or under.
Top-tier laptops boast brilliant displays. High-definition screens are defined as having a resolution of 1920 pixels by 1280 pixels or above. Those having QHD (2560×1440) or UHD (3860×2160) resolutions on their laptops fall into this category (3840×2160). The high pixel density of these screens ensures that all visuals appear crisp and clear.
Display speed
The standard refresh rate for laptop and desktop displays is 60 hertz (Hz), although higher refresh rates are preferred for gaming computers so that motion is rendered with less blur. We considered this feature and selected laptops whose display speed met that of the Macbook Pro.
Size
Laptop portability is strongly correlated with screen size. Get a laptop with a screen size of 12, 13, or 14 inches if you intend to use it on your lap or carry it frequently. Laptops with screens as large as 17 or 18 inches might be awkward to move, so if you plan to use the computer largely at home or in an office rather than on the go, a 15-inch laptop may be more practical.
Thickness and weight
The thickness of a laptop is associated with its weight and other functions such as port availability and battery. Many people would want a device that is powerful enough to run demanding software but not so bulky that transporting it is an ordeal. However, if slimness and portability are top priorities, you'll have to make some concessions. Run times, for example, are typically shorter due to the limited space for a battery.
Battery life
Unless you plan on using your laptop only when it is hooked up to an outlet, the length of time it can run on its battery is crucial. You may now do your job anywhere, from the comfort of your couch to the comfort of your conference table, because you are no longer bound to an electrical source. A laptop with a battery life of more than 8 hours is ideal for those who need to take their computing with them.
Charging speed
We thought about how fast the laptop charged because that's important if you need to use it quickly but don't want to tote the charger along.
If you deal with Apple's M1 SoCs, you won't see any difference in performance whether you plug it in or not. AMD's Ryzen 6000 family of processors is the only other viable alternative. Not much of a performance boost is provided in comparison to their immediate predecessors, but they make up for it in efficiency. Although Intel's Alder Lake CPUs are highly potent, choosing an Intel processor could be the worst decision you make if you frequently travel or take long flights and rely on your laptop to get you through. It's also important to remember that while using a Windows laptop without an external power source, performance may suffer. We considered these options before choosing our alternatives.
Durability
We also considered the durability of the laptop based on its construction and material to estimate how long it may last compared to the Macbook Pro and ensure that the investment is worthwhile.
Portability
The Macbook Pro is loved for its elegant portability. We do not want you to give this up in your search for an alternative. Therefore, we made it an important factor when selecting which laptops were better alternatives.
Number of ports
There is a wide selection of connectors available on the MacBook Pro 14 and 16. In addition to the MagSafe 3 charging port, there is an SD card slot, three Thunderbolt 4 USB-C ports, a headphone jack, an HDMI port, and an ethernet port. The 13-inch variants differ only in the lack of a 3.5mm audio connection and the presence of two Thunderbolt 4 USB-C connectors that serve as charging and display ports.
Port-wise, many of the alternatives to the MacBook Pro on our list have more to offer than the MBP 13 and are on par with the 14 and 16-inch variants. We thought about the ports you'll regularly need and prioritized finding a laptop with those.
Storage
The more storage, the better. This is especially true if you work with file formats that prefer to save as large files, as is the case with many laptops' minimum storage capacity. 512GB is plenty for the vast majority of productive tasks, but anything innovative will require 1TB or more. You can always get a portable solid-state drive (SSD) if you find yourself in dire need of more space. If you'd rather not bother with a local copy of your files, you can always save them in the cloud and pull down or sync the ones you need as you need them.
RAM
What you plan to do with the laptop is the deciding factor. A storage space of 4GB to 8GB is sufficient for casual web use and email checking. Depending on your editing and graphics needs, 16GB to 32GB of RAM is recommended.
Price vs quality
When making a purchase, the cost is likely to be a major factor in your decision. As the price tag gets higher, this maxim becomes more and more accurate. If you have the facts, you can create a workable financial plan. Since the cost of getting a Macbook Pro is high, we considered the advantages of an alternative along with the features you gain over using a MacBook pro before we arrived at a price range.
Warranty
Although it's easy to miss, a warranty is a crucial part of having a positive shopping experience. Apple Care, an extended warranty option available on MacBook Pros, can mount up in cost. Free protection includes hardware repairs for a full year and 90 days of tech assistance. If you can find anything better, then you have a viable replacement for a MacBook Pro.
Available apps and programs
The Macbook Pro is restricted in its selection of applications. However, with an alternative, you are offered access to a wider selection of applications and programs. Checking the performance of the central processor unit is a good first step in ensuring that all of your software runs smoothly on your laptop.
Updated OS
Another advantage of getting an alternative is that you can always freely and easily keep your OS up to date since windows and other OS versions provide longer support than Apple.
Connectivity options and strength
USB connectivity is not the only option we considered. Many people prefer separate video-out ports with either HDMI or DisplayPort connectors, while USB-based displays are available and a DisplayPort monitor may be plugged into a Thunderbolt port with an adaptor cable. Some users, like photographers who need to transfer photographs from their cameras to their laptops, also value devices with SD card ports. We also made sure that our alternatives came with Wifi and Bluetooth connectivity options to enable smooth connection between devices and easy transfer of files to enhance ease of use.
Care and Maintenance
How to clean a laptop
Regular cleaning and maintenance of your computer, once every three to six months, is recommended. First things first, power down your laptop and store it away from direct sunlight. Then, turn your laptop upside down so the bottom is exposed, and tap it gently several times to dislodge any dust or debris. You can use a can of compressed air to clean the spaces between the keys. To accomplish this, you should lean the keyboard to one side and use swift, sweeping motions to sweep away any dust that may have accumulated there. After that, wipe the keys down with a damp microfiber cloth.
Preventing screen damage
Like the vast majority of laptop displays, yours is a glass panel. The glass can shatter if your device is dropped or hits a hard surface. However, even without this extreme measure, you have to be careful to ensure the durability of your device. Make sure to always close it carefully and not just bang or snap it shut after use. Also, regardless of the screen type, make sure that you do not carry your laptop by the screen, as this could affect the flex or even cause pressure that may damage the entire screen. As another measure, ensure that you do not store or carry your laptop in a bag with sharp objects such as keys, pens, and other pointed items that may scratch or touch the body.
Cleaning ports and connectors
Compressed air can be used as a starting point when cleaning ports. The best way to prevent spraying any of the liquid inside the can is to hold it upright and use the straw-like attachment to pump air into the port, in short, controlled bursts. Alternatives include using a contact lens cleaner. To clean the port, simply spray some contact cleaner into it or soak a cotton swab in it; the cleaner will evaporate rapidly.
How to carry a laptop around safely
Protect your investment by transporting your laptop in a high-quality case made for the job. You can have it in a backpack style or a more convenient carry bag form, among other options. There are dedicated laptop bags that have distinct sections for your laptop and its accessories.
Getting the right size case for your laptop
Laptop screens are typically measured in inches across the diagonal. Keep in mind that this doesn't account for the screen's "bezel," or the shell that surrounds the screen itself, which can add up to an additional inch. Take a measurement across the diagonal of your laptop. After doing so, you'll know the exact dimensions of your laptop in inches and be more equipped to choose a case. First, close your laptop and give this your whole attention. To find the exact height and width of your laptop's lid, measure it from the inside (running parallel to the shortest sides). Place the measuring tape flat on the ground to get the width of your laptop (parallel with the longest sides). If you want to keep your laptop safe, make sure your sleeve isn't much wider than it is. The end of the measuring tape needs to rest on a flat surface, such as a table. The height of your laptop can be determined by taking a vertical measurement from the bottom up.
Turn off completely if overheating
To prevent damage to internal components from excessive heat, your computer automatically shuts down. To help dissipate the heat generated by the components, your laptop has fans that direct airflow over heat sinks. Keep the system from overheating by keeping the fans uncovered at all times. Cleaning the vents of the laptop by blowing air through them on a regular basis should also help. Ultimately, it's always best to turn off your laptop if it starts to get too hot and let it cool down.
Do not overcharge
There is no danger of overcharging a battery if it is left plugged in continually, even overnight. When the battery reaches its maximum capacity, the charge stops and won't start back up until the voltage dips below a particular threshold. However, Lithium-ion batteries, which are used in most electronic devices, perform well when charged to somewhere between 20% and 80%. The battery should be charged without being completely drained.