The Best LED Light Bulb for 2023
Lighten your space with LED and lessen your cost.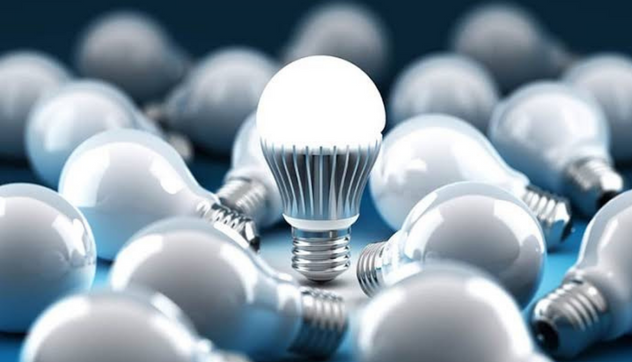 Lightbulbs are aesthetics that naturally beautify our spaces and having them makes everything easy and sharp in detail. LED Light Bulbs are particularly helpful in saving electricity costs and are suitable for different environments. If unsure of what to take into consideration before buying a LED Bulb then read this through as we have made reviews of the best LED bulb you can not wait to have in your spaces.
How We Picked
Bulb Brightness and Strength

Incandescent bulbs are the usual bulbs that tick all boxes. Buying a led bulb should be able to compete with traditional bulbs. Also, the basic importance of a bulb is to brighten spaces and the environment for a long period which it should be able to fulfill.

Energy-Efficiency

Apart from other home appliances, bulbs are one of the electronics that consume energy due to the number of bulbs most homes use. But having an energy-efficiency bulb helps save energy and also reduces the cost of electricity.

Easy to Install

Having to replace or install a bulb should be an easy task you can carry out in a short time without worrying about any hassle

Cost-Effectiveness

Replacing or installing light bulbs takes quite a lot of bulbs to get the work done and having to break the bank to get them does not seem quite necessary.
Who This Is For
The product advertised here is for anyone that desires a led lightbulb for lighting or a replacement or needs to brighten up their space.
Are LEDs more energy saving
Yes, LEDs are more energy-saving compared to other bulbs. (Light Emitting Diodes) LEDs are more energy efficient because diode lighting is more efficient and uses less power while at the same time turning on instantly with full brightness.
What are lumens?
Lumens are the measurement of the total amount of brightness you get from a bulb. So instead of thinking of watts when buying a bulb think of lumens. The more lumens, the brighter the bulb. Watts are only used to measure the energy used and not the bulb output.
Types of bulbs
Halogen Bulb:
Halogen bulbs use less energy compared to incandescent bulbs but they are somewhat similar due to the filament they have in them. They do not contain Mercury and last for about 12 months.
Incandescent Bulbs:
For an incandescent bulb, the filament heats until it glows and produces light from the bulb. It supports the dimming feature that gives room to control the brightness of the light in your space. It does not contain mercury.
Fluorescent Tube:
Fluorescent may not offer the best illumination, but it is effective. It offers similar features to fluorescent lamps and bulbs. They are a dependable source of light that gives a pleasantly lit ambiance to your workspace.
Compact Fluorescent Bulb:
Compact Fluorescent Bulbs tend to use less energy and emit little heat which makes them have a longer lifespan compared to their contemporaries. However, they can be quite expensive.
LED Bulbs:
LED Bulbs are energy-efficient lighting that can be quite expensive but help save costs on electricity bills. Some LED bulbs support the dimming feature and produce minimal heat which makes them a safe option against home accidents.
Types of Bulb Fittings
GU10:
GU10 is also known as 'twist lock bi-pin'. The two pins connect to a lamp and they are mainly used for recessed spotlights or filament bulbs. The distance between the two pins is 10mm which is used to key the bulb in place.
GU5.3:
This type of fitting is more compatible with bulbs in bathrooms, kitchens, or outdoor spaces as it is most suitable for wet and exposed areas. The distance between the two pins is 5.3mm.
G4:
G4 is similar to GU5.3. As the two pins are thin and small to connect to bulbs. It requires a transformer to work and is usually found in floor lamps or lamps.
G9:
The distance between the two pins is 9mm. They are usually found with wall lamps or ceiling lamps or bulbs with small connections.
Why You Should Trust Us
Bright light can be quite annoying but no one loves it in darkness. Having light around you brightens up your mood, magnifies spaces, and instantly makes everything better. As such we have carefully picked LED Light Bulbs that can brighten your spaces and look forward to a bright day.
How We Picked
LED Light Bulbs can be similar in features which makes it quite uneasy to find the right one. It's not easy finding the right LED Light Bulb for you, as the needs of individuals vary from one another, along with the various intimidating brands available online. To make it easier in your search, we have scoured through reviews of previous customers with different brands of LED Light Bulbs and compared their user's experience over time of usage, accumulating their opinions on the longevity of the bulb and how energy effective they seem to be.
These experiences range from the ability of the light bulb to brighten up spaces to the ability of the light bulb to dim nicely and evenly without flickering. With all these unfiltered opinions given by a range of electricians and homeowners, you can trust our process to find the LED Light Bulb for you.
We searched through a variety of LED Light Bulbs made with plastic and aluminum just to find high-quality and effective Led Light bulbs. When making our picks, we looked at light bulbs with firm bases that do not get broken easily for durability and the maximum lumens to know how much it brightens spaces. In our evaluation, we ensured our picks displayed qualities of bulb strength and affordability.
Care and maintenance
How to install a bulb
Changing a light bulb can seem daunting at first however it is one of the simple home maintenance DIY that can come in handy any time of the day when moving to a new home.
Ensure safety measures by making sure to turn off the power. Turn the power off by switching the red power button to 'off' on the fuse box.
If the bulb was recently on, let it cool before unscrewing it.
To avoid falling off, use a sturdy step ladder to reach the bulb.
Take out the bulb from its socket. The socket differs from one another: If you are using a bayonet mount, hold the bulb firmly and push it down, then turn the bulb anti-clockwise to release it from the socket. If you are using a screw-fitting socket, gently twist the bulb anticlockwise until it loosens from the socket.
Put a new bulb. Insert the new bulb lightly but firmly into the socket. Turn it clockwise until it is safely in place.
Dealing with a broken bulb.
While dealing with a broken or burst bulb, do not touch the inside of a bulb, handle broken glass with care, and have adequate ventilation in a bulb to prevent it from quickly burning out.