The Best Leaf Blowers for 2022
A leafblower will save you the trouble of raking and allow you to enjoy a leaf-free yard all year.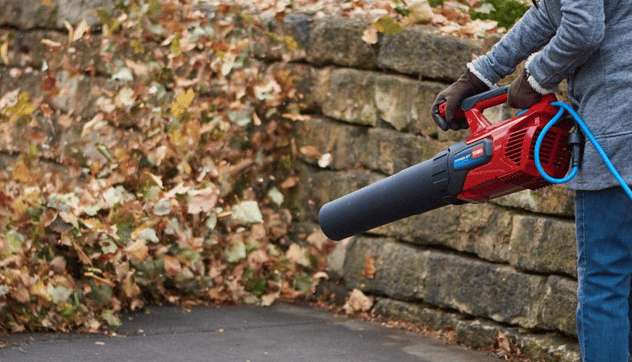 The convenience of having a dependable outdoor leaf blower cannot be understated. From getting rid of fallen leaves in autumn to preparing your lawn for spring, a leaf blower can be handy year-round. Leaf blowers are not only great at getting rid of fallen leaves, but also offer a fast and efficient way of clearing debris and grass clippings from driveways, sidewalks, and other outdoor spaces.
If you have ever seen leaves falling in your yard, you know how quickly they can accumulate into a messy pile. Not only are these piles unsightly, but they can also make it difficult to walk or play in your yard. This is why we've looked into a ton of decent leaf blower brands and have found some truly fantastic options that are guaranteed to make your lawn look superb no matter the season!
How We Picked
Power/Blowing Strength

If you need to push large piles of leaves or other debris, you need a leaf blower with enough power to do so without breaking down too quickly or at all.


Width of Blowing Range

The width of the blowing range is an important deciding factor when choosing a leaf blower. A wider blowing range enables you to cover more ground at once, making it easier to clean large areas quickly.

Size of Blower

Lugging around a bulky or uncomfortable leaf blower can make the task more difficult than it needs to be. As such, the physical size of a leaf blower is an important consideration.


Cost-Effectiveness

You don't have to break the bank to acquire a reliable leaf blower. We picked leaf blowers striking a balance between cost and functionality so can you get the most value for your money.

Our Top Picks
Best Pick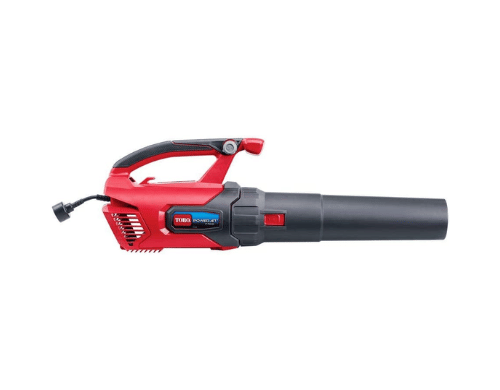 Comfortable to hold, efficient, and lightweight
Toro PowerJet F700 Leaf Blower is one of the most efficient leaf blowers on the market. It guarantees high speed and spares you the chore of manually clearing debris.
This selection is the perfect machine for achieving a leaf-free yard.
Runner Up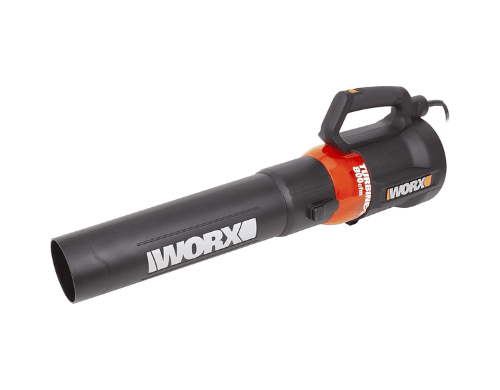 Powerful and excellent build quality
Powerful and loved by many, the Worx WG521 Turbine 800 Leaf Blower boasts immense strength and is an absolute monster at moving leaves in large yards.
A powerful pick to enable you to blast leaves across your yard.
Most Cost-Effective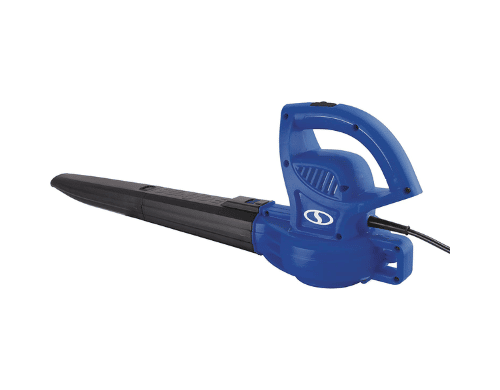 Very affordable and versatile
Available in different exciting colors, this blowing tool checks all the right boxes. It's pretty durable and packs a punch without leaving a dent in your pocket.
Affordability is this blower's middle name and it doesn't disappoint.
Everything We Recommend
Best Pick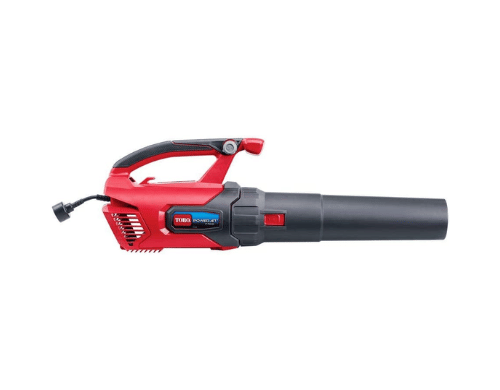 Comfortable to hold, efficient, and lightweight
$94.51
Runner Up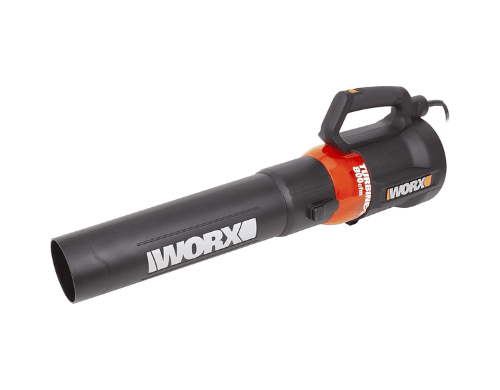 Powerful and excellent build quality
$89.99
Most Cost-Effective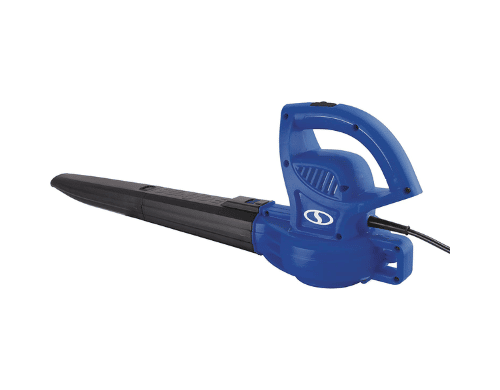 Very affordable and versatile
$14.99
Who This Is For
The leaf blowers advertised here are for homeowners and professionals alike looking for a fast and efficient way to clean up their yard or other outdoor spaces. Whether you're looking to take out large piles of leaves, make quick work of clearing grass clippings, or just clear your driveway, a leaf blower is a necessary tool that can help you fulfill your goal.
Leaf Blowers Vs Standard Rakes
A standard rake is a great tool for getting rid of leaves on your lawn. It is simple, less expensive, easy to use, and it will get the job done. It is also gentler on grass and topsoil compared to leaf blowers. But there are times when you'll want more power, features, and effectiveness than a standard rake can offer you, and that's where leaf blowers come in.
Leaf blowers are more efficient especially when you want to move huge piles of leaves or have a lot of ground to cover. While leaf blowers allow you to clear your yard or driveway with minimal effort, they can raise your utility bills, especially those powered by electricity. Nevertheless, for an effective and powerful result, while ridding your lawn of pesky leaves, leaf blowers are such a dependable alternative.
Are Leaf Blowers Worth It?
Indeed! Leaf blowers are the perfect tools to get rid of leaves, pine needles, and other assorted debris that have fallen onto your yard. They are particularly an excellent investment if you have a large lawn to clear every so often. You can also use them to clear up the driveway after a snowfall. As such, leaf blowers are quite useful season in and season out.
Wired Vs Battery-Powered Vs Gas-Powered Leaf Blower
A wired leaf blower is the most common model available on the market today. This type of blower is powered by an electric motor and connects to an outlet via a power cord. It is simple to use, lightweight and easy to move around with. Besides, a wired leaf blower is less expensive to maintain compared to a battery or gas-powered blower. While a wired leaf blower is not as powerful as a gas option, it's great for clearing small yards or outdoor spaces around the house. It's also limited by the length of its power cord and the availability of an electric outlet.
While a battery-powered leaf blower tends to be heavier than other types of leaf blowers and requires frequent charging, it has many advantages over a wired model, including lower maintenance costs and higher energy efficiency. And since it's not corded, you can cover a huge yard and access areas far from electric outlets.
A gas-powered leaf blower is the most expensive type of leaf blower. It works by using an Internal Combustion Engine (ICE) or gas bottle attached directly to the motor housing. You don't have to rely on an external source (such as an outlet) from a wall socket or cable connection within the range of where you need to clean. The gas tank is filled up before you get started on clearing your yard. If you are looking for something that will take care of your lawn for years to come, then a gas-powered blower would be a good choice.
States in the US Where Leaf Blowers are Illegal
Certain cities in some states in the US regulate leaf blower usage or completely ban the use of leaf blowers because most leaf blowers emit noise at levels that are higher than what's allowed by law. You can be fined and/or arrested if the restriction is violated. These states include California, Colorado, Connecticut, Florida, Illinois, Maryland, Massachusetts, Michigan, New Hampshire, New Jersey, New York, North Carolina, Oregon, Texas, and Washington.
Why You Should Trust Us
Leaf blowers are one of the most important tools in your home and we know that buying a reliable one can be a difficult decision. We've gone the whole nine yards and done the hard work for you! We've tested and reviewed the best on the market, and we 100% recommend these picks.
How We Picked
Leaf blowers are an integral component of any homeowner's toolkit. But it's easy to get overwhelmed with all the options on the market today. We know that you want a unit that's easy to use, durable, and powerful — but also simple to maintain and repair. Who wouldn't? That is why we explored the internet for the most bought and most praised leaf blowers and what the customers had to say about each one. We considered important factors and judged the performance of the best leaf blowers based on these factors.
Top of our key considerations is power. A powerful leaf blower gives you the ability to clear heavy debris and huge piles of leaves from large areas of your lawn or garden. The width of the blowing range is equally important because it determines how far away you can safely work and the distance the air from the leaf blower can reach.
The size of a leaf blower determines how comfortable it is to use and how much power it has at its disposal. Larger models will be able to move more volume in less time than smaller ones.
Handheld blowers are easier to use than walk-behinds because they're lighter and easier to maneuver around objects without hurting yourself or knocking things over. Overall, powerful yet lightweight leaf blowers give the best of both worlds: Stress-free carriage and powerful operation.
Whenever you make a purchase, you want to make sure that you're getting the best bang for your buck. While price is important when it comes to picking a leaf blower, the quality of the machine is vital. As such, we picked blowers that strike a balance between value and function.
The size of your yard will also affect which type of leaf blower is right for you: small yards will benefit from smaller leaf blowers, while larger yards will need something with more power than lighter models can offer.
Battery life/capacity are also important considerations. If you have a large yard or garden or live in an area where your lawns are often overgrown with grass clippings, then having a longer-lasting battery will be very important.
After all that research and zeroing down to the ones that check all of our boxes, we were able to pick out the best leaf blowers for your needs and share them with you!
Care and Maintenance
When you use your leaf blower, the battery in the machine will eventually need to be recharged. This is typically done by connecting the cord from your leaf blower to an electrical outlet and letting it charge for around two hours. If you have a cordless model, check the manufacturer's instructions for recharging times, as some models take longer to charge than others. When you're finished recharging your battery, make sure you disconnect it from the outlet before storing it away for later use.
The cord on most wired leaf blowers should be inspected periodically to ensure that it is not frayed or damaged in any way. If there are signs of wear or damage, simply replace them with a new one immediately! You can also clean your cords using a mild detergent solution and warm water each time before using them again; more aggressive solutions may damage the insulation on these cords over time if used frequently enough.
To make sure that your leaf blower is working properly, check for any debris in the filter and hose. If you see any debris, it could be clogging up your machine. To clear away this debris, remove the filter and hose from the machine and use a vacuum cleaner to suck up all the leaves that have accumulated there. Then, put everything back together and test out the machine again.
How long your leaf blower lasts depends on how often you use it and how well you care for it. Leaf blowers are designed to be used infrequently so they should last quite a while. However, it's still important to take good care of them so they last as long as possible.
When storing your leaf blower for later use, you should keep it in a dry place at room temperature — not under direct sunlight or in direct contact with heat sources such as fireplaces or space heaters.
To clean your leaf blower, remove any debris from around the wheels and spark arrestor before unplugging it and removing both ends of the tube. Once they're detached from each other, turn over both ends so they're facing down (like when holding a pen). Use a brush or vacuum attachment to clean out any remaining debris inside this tube before reattaching them together (which should go back together easily). To keep your engine in top shape, clean out all grease or dirt from inside the casing every two to three months. This will prevent any damage from occurring over time.