The Best Laundry Detergent for 2023
By choosing the right laundry detergent, you can ensure that your laundry comes out clean, fresh, and stain-free.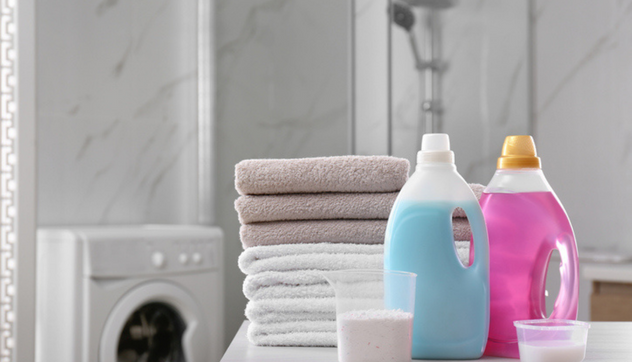 While doing laundry is the bane of our existence, we all love the scent and freshness of clean laundry. Just like any task, seamless laundry starts with the right items, and in this case, that's a laundry detergent. Whether you handwash, use a washing machine, or a mix of both, the last thing you want is a laundry detergent that discolors your clothes or is super harsh on your skin. 
Lucky for you, we've done the legwork and found dependable laundry detergents that are tough on stains but gentle on your skin and fabric.
How We Picked
Ingredients

We looked at laundry detergents that are free of harsh chemicals and fragrances, as these can be irritating to the skin and may not be safe for people with allergies or sensitivities. It's also a good idea to look for detergents that are biodegradable and environmentally friendly.

Effectiveness

We went with detergents that dissolve stains with ease but are gentle on your skin and the fabric. We consider a laundry detergent to be effective when it successfully removes stubborn stains while preserving the color's brightness and whiteness.

Liquid or Powder

Liquid laundry detergents dissolve more easily in water than powder detergents, which can make them more effective at penetrating stains and cleaning fabrics. Powder detergents, on the other hand, may be more effective at cleaning heavily soiled laundry, as the granules can scrub the stains more effectively.

Cost-Effectiveness

In terms of cost, powder detergents are generally less expensive than liquid detergents. However, this can vary depending on the brand and the specific formula of the detergent.
Our Top Picks
Best Pick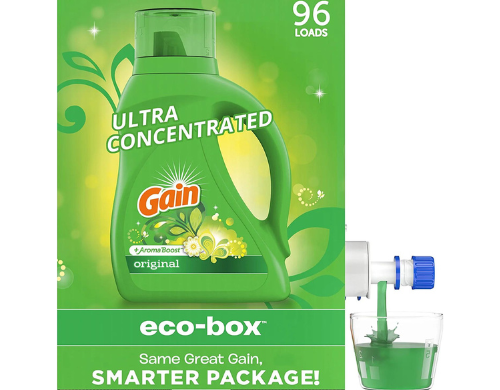 With a fresh and inviting original scent, this detergent is perfect for keeping your clothes smelling clean and fresh.
The detergent comes in a convenient, easy-to-use Eco-Box container that uses less plastic and is fully recyclable, making it an environmentally responsible choice. Each container contains enough detergent for up to 96 loads of laundry, making it great value for money.
Gain Laundry Detergent Liquid Soap is a distinctive liquid detergent in a cleverer container. It makes use of 30% less water, offers 30% greater refreshment per drop, gets rid of dirt, and locks in an incredible perfume to keep your clothes smelling fresh for a maximum of two weeks. The Gain Laundry Detergent Liquid Soap stands out because of its high concentration.
Runner Up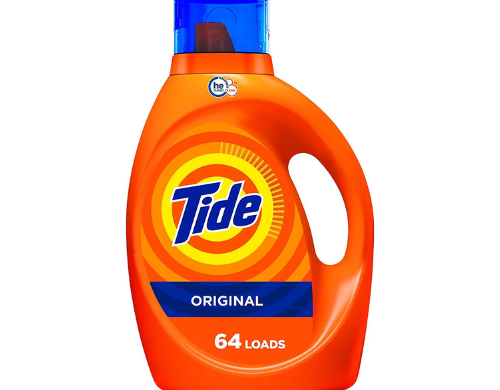 A liquid laundry detergent that can be used in high-efficiency washing machines, as well as in traditional top-loading machines.
It is formulated to be effective at cleaning clothes while being gentle on fabrics and is suitable for use on a wide range of fabrics, including cotton, polyester, and blend fabrics. The detergent is available in a 64-load bottle and has a pleasant original scent. It is designed to be easy to use and to provide good value for money.
Tide liquid soap was developed to remove tough body stains, which distinguishes it from other laundry detergents thanks to its enhanced formula. It has Smart SudsTM technology. The faster suds clean and wash out quickly, even on colder cycles, keeping your whites white and colors vibrant with a refreshing aroma rinse after rinse. It's cool how easy it is to measure each capacity.
Most Cost-Effective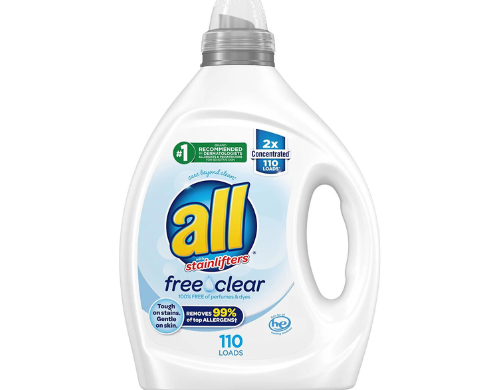 A powerful, multifunctional cleaner that is tough on stains but soft on the skin
100% dye and perfume-free, low-cost, and 99% effective at preventing common and seasonal irritants.
In comparison to other brands available in stores, the all-liquid laundry detergent features a powerful, safe, and clear formulation that offers twice as much cleaning power in every drop. You don't need to use as much of the all-liquid laundry detergent because it is economical and gentle on the skin. Additionally, physicians and pediatricians highly recommend this brand of detergent for individuals who have sensitive skin.
Everything We Recommend
Best Pick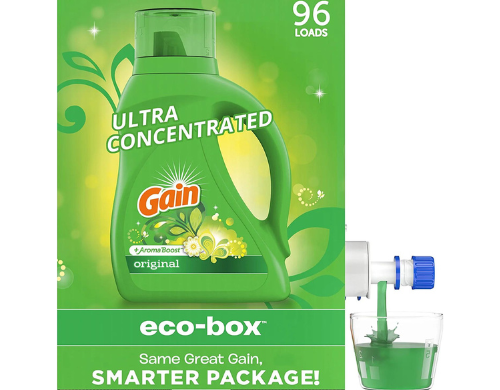 With a fresh and inviting original scent, this detergent is perfect for keeping your clothes smelling clean and fresh.
$14.44 ($0.15 / load)
Runner Up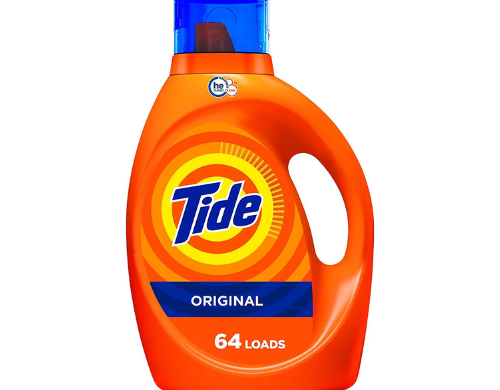 A liquid laundry detergent that can be used in high-efficiency washing machines, as well as in traditional top-loading machines.
$12.97 ($0.20 / load)
Most Cost-Effective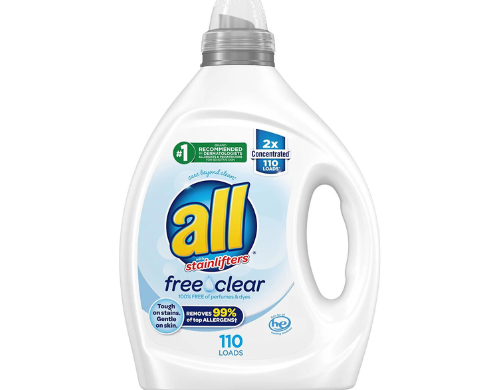 A powerful, multifunctional cleaner that is tough on stains but soft on the skin
$17.99 ($0.16 / load)
Who This Is For
These laundry detergents are for parents, expectant or new mothers who want to wash their baby's clothes clean, or anyone else who wants to get rid of any kind of stain.
How to pick the best detergent
A high-quality cleanser will include an effective combination of surfactants and enzymes, but you should also take into account any substances that can irritate sensitive skin or have an unfavorable effect on the environment. Choose a laundry detergent with different surfactants (nonionic and anionic), as well as enzymes, to be on the safe side.
Do different machines need/use different detergents?
It's crucial to get the correct detergent for your washing machine because a top-loading, fully automatic washer needs more foam than a front-loading washer does. Look for enzymes near the top of the ingredients list in plant-based detergents that are kind to your skin and the environment.
Do you need different detergents for different color fabrics or delicates?
Given that different types of textile fibers are used to make different types of clothes, there is no universal laundry detergent. Three different types of washing detergent should always be available. Wool and silk materials will decay in conventional laundry detergent, but sensitive washing detergent will clean and preserve your wool and silk clothing.
Why You Should Trust Us
Our thorough testing reveals how various brands stack up against less expensive grocery detergents. We made use of the knowledge of a chemical engineer who has experience testing detergents. He applied detergents to greasy make-up smears, blood, perspiration, ink, grass, and dirt stains, as well as tough stains like red wine, coffee, fruit juice, and tea, as well as soiled motor oil and meat grease. The best detergents virtually eliminate all traces of staining.
How We Picked
To determine the finest laundry detergent for you, we evaluated more than 100 detergent powders and liquids. We put 20 loads of laundry and 14 different washing powders to the test, and the results showed that liquid detergents kept garments more white and vibrant.
Ingredients
We selected laundry detergents with eco-friendly ingredients. We made sure the alkalies were there, the miraculous component of laundry detergents that removes stains and grime without needless rubbing. Then, chlorine-ion detergents are used to remove dirt that does not dissolve in water and to break up stains. Our search for a plant-based detergent that is kind to the skin and the environment included looking for enzymes near the top of the ingredients list.
Hypoallergenic
If you are a family with toddlers, you will love our choice of hypoallergenic laundry detergent because it is fragrance, zeolites, phosphate, and colorant free. We considered that your washing regimen might need to be adjusted if you, or someone in your home, has sensitive skin. As a result, we listed detergents that don't include colors or fragrances.
No bleaching
A good laundry detergent has no bleach and may get rid of stains without fading colors or fabric. Additionally, it balances the chlorine in your water so that your clothing won't fade.
Effectiveness of wash
These detergents make the bold promise that they can completely remove all stains, thoroughly clean your clothes, and leave your clothes smelling lovely.
Stain removal
Stains come in a variety of forms, including oily stains and dirt stains. However, these liquid laundry detergents effectively remove stubborn stains. Inquiring about the cause of the odor, the detergent's composition, its ingredients, its eco-friendliness, and how well it added a natural scent to the garments, we examined various laundry detergents.
Fabric softening capabilities
We picked the appropriate washing detergent for delicate materials, vibrant colors, or white kinds of cotton. Set-in stains are removed aggressively by liquid detergents, leaving whites sparkling and clean.
Liquid vs. powder
We choose liquid detergent because it can serve as a stain pretreatment and is more effective than powder detergent on food, grease, and oil soils. However, powder detergent is a fantastic option for regular loads and will remove both stains and embedded debris.
Scent
We examined detergents with perfume capsules that gradually release your favorite fragrance as you move. They are produced with the ideal aroma for you, and in-wash scent boosters were also used to make the scent even stronger. Avoid fabric softeners, dryer sheets, and laundry detergents with fragrance if you have sensitive skin and a high level of water sensitivity.
Price vs. quality
We picked the most cost-effective washing detergent. Even though powder laundry detergent is less expensive than liquid laundry detergent, it still does not provide the same solution.
Water temperature
Our experiment demonstrated that you can utilize 80°F cold water. – for delicate textiles or bleed-prone dark or vivid hues. If your laundry is very dirty, pre-treat or pre-soak your clothes if necessary. They shouldn't be washed in extremely hot water. However, in cold weather states, warm water aids in the activation of these detergents. , and dryer sheets can be used with hot water to remove stubborn stains like vomit, feces, and urine, but doing so might harm materials.
Care and Maintenance
Keep away from children
When using and storing the items, keep them away from young children. Never leave the product on the washing machine's countertop or close to the bucket. Make sure your hands are dry when handling capsules. Never pierce, break, or cut liquid detergent capsules; instead, place them directly into the washing machine drum. Always carefully close the top or bag and keep it away from children.
Keep laundry products in their original containers with the original labels on them, close them tightly when not in use, read and follow all product label directions, and properly dispose of empty detergent buckets or bottles. Use child locks, clean the lint trap after each use, and do not lean on or allow children to play on or hang on the doors of washers and dryers to avoid accidents.
Check both the machine manual and detergent booklet before use
Stick to the instructions on the tags for the best cleaning results because even the most sophisticated washing machine on the market cannot read fabric tags. Maintain your washing machine regularly as well. Before using the washing machine, one should carefully read the user manual.
Using too much detergent may make your clothing harsh and sudsy and eventually damage the protective coating on the inside parts of the washing machine as well as the tub itself. Maintenance of washing machines is a common task. Regular cleaning is necessary to prevent germs and algae from growing in the detergent and softener trays, which could lead to health issues.
Do not ingest detergent in any form
Store laundry detergents securely and out of children's reach. Additionally, it's crucial to take breaks when cleaning and to store cleaning supplies after using them. The easiest strategy to avoid laundry packet detergent ingestion is to store the packets away from children and in a container that won't be damaged by moisture or liquids.
Wash hands after touching
Hands should be washed under clean running water after handling detergent or doing laundry. Do this for 15 to 30 seconds to effectively remove more germs from your hands than brief bursts of handwashing. By doing this, skin irritation is reduced and hand contamination is avoided. Use a fresh towel or let your hands air dry after that.