The Best Laundry Basket for 2023
With these high-quality baskets, doing your laundry will no longer be a chore!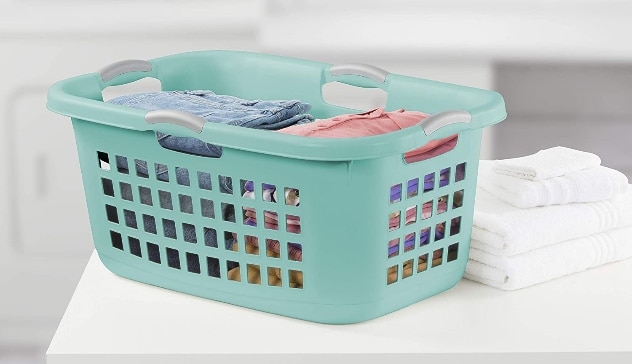 Laundry is probably the least enjoyable household chore out there. While nobody likes to do it, it's inevitable because you'll eventually run out of clean clothes. That's why it's important to have a laundry basket best suited for your lifestyle.
Besides holding laundry, these baskets can be used as storage bins for other things, like cleaning supplies or toys.
When buying a laundry basket, checking reviews is crucial to know what kind of quality to expect from each product on the market. You don't want to buy something that's going to break down after just a few uses.
Hopefully, this article will help you find a good laundry basket that best suits your needs. Without further delay, enjoy!
Our Top Picks
Best Pick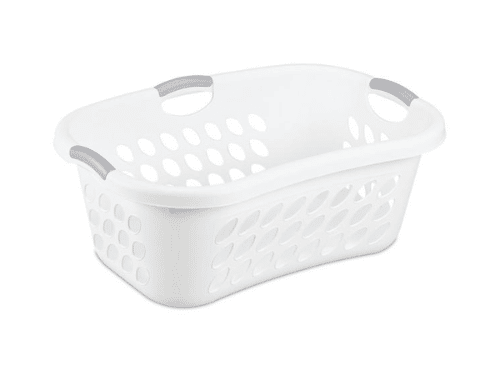 Ideal for everyday use.
$61.99
Runner Up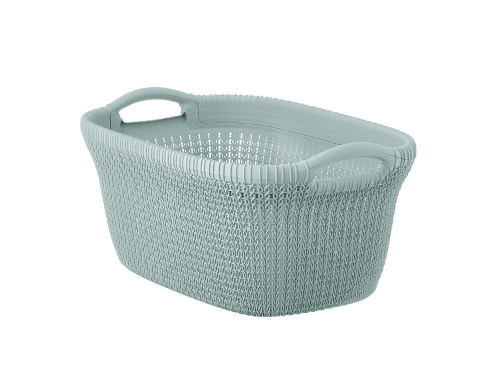 Luxurious and sturdy.
Most Cost-Effective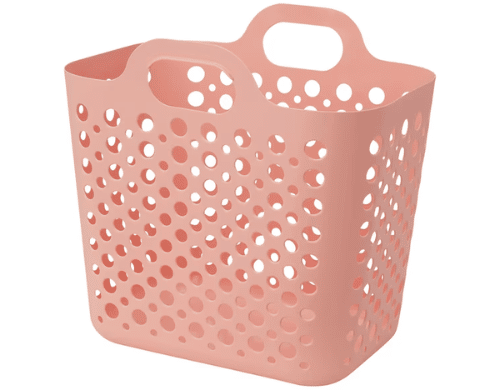 Affordable and easy to carry around.
Who This Is For
These laundry baskets are for anyone looking for a better way to handle laundry. You can use these baskets to keep your dirty clothes from plain view, or clean clothes waiting to be folded or ironed. You can use them as a stand-alone item or add one to your existing laundry room setup!
Laundry basket vs hamper
While they both have similar utilities, they're not the same. A laundry basket is a container that is used to store dirty clothes. A laundry basket is usually made of plastic and has handles that you can use to carry the laundry basket easily.
A hamper is typically made of cloth and can be compartmentalized perfectly for storing clothes in an organized manner. Unlike a laundry basket, a hamper may not have handles and it is used for storage of clothes rather than for carrying them around from place to place.
Is it essential?
Laundry baskets are one of the most essential items for any home. Whether you use them to store your dirty or clean laundry, they can help make your home feel more organized and clutter-free. Besides, they are super easy to use, and they save you time and energy.
Why You Should Trust Us
We know that you're looking for a laundry basket that's going to help you save time and money. You want something that will be dependable and easy to use. But we also know that there are so many different types of laundry baskets out there, and it can be hard to find the right one. That's why we're here!
How We Picked
The process we followed to evaluate and test the different laundry basket options was very detailed. But that's only necessary because we're dealing with an essential and crucial home item that will be used on a daily basis.
So first of all, we evaluated the material of the baskets to make sure that they are durable and can withstand any kind of wear and tear. Then we measured how much space each basket provides, so we can go with the ones that would fit your needs.
And of course, design is important. So we looked at how each basket is designed and how it looks, but also how easily you can carry it around. We also checked how you can clean the baskets, we definitely do not want a pick that has a long and tiring cleaning operation. And finally, picking a great laundry basket is great. But if it breaks the bank, it's a red flag. So we went with the most cost-effective ones.
How We Picked
Material

The build material is important because it determines how easy it is to clean and maintain your basket. If the basket is made of plastic, it will be able to withstand frequent use and abuse compared to baskets made from other materials.

Capacity

The capacity is about how many clothes it can hold, and also how much time you'll have to spend sorting and folding your laundry from it. Therefore, you should pick a size that fits your needs just right.

Design

It helps to have a stylish laundry basket. Being an item that will be frequently seen in your space, you'll want a model that fits your home aesthetics.

Price

When you're looking for the best laundry baskets, consider how much they cost. Even though it is a necessity and you want one that lasts long enough, you don't want it to be too expensive.
Care and Maintenance
Your laundry basket is more than just a place to get your clothes clean, it's also an important piece of furniture in your home. It should be treated with respect so that you can keep it looking good for years to come. Here are some tips for taking care of your laundry basket.
You should clean the outside of the basket every week or so with a mild soap and water solution. Be sure to remove all traces of mold before storing it away.
If you want to keep your basket looking as new as possible, avoid using bleach or harsh chemicals on its surface. And if you want to store it, make sure it's dry and put it in a place away from direct sunlight or extreme heat, or cold temperatures.
By following these points, your laundry basket will remain useful and beautiful for a long time.