The Best Laser Printers for 2023
Get Quality Output Even in Hard Copy.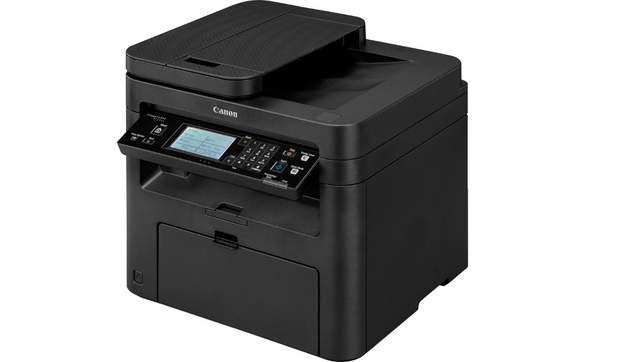 From movies about olden times, I know that at some point in history, if you wrote a letter, you had to let it dry. If you needed to transfer that same information then you would simply press down a blank page on the inked one and just like that, you have a copy. But what happens when you need many pages? This is where necessity stepped in, giving rise to inventions.
The Printer has evolved from direct ink transfers to machines that don't need liquid ink but use toners- which are in powdered form.
The Laser printer gets its name from the laser technology that it employs to carry out its numerous functions beyond just printing.
How We Picked
Color/Print Quality

The color of your document is determined by your machine's make and if its' design allows for colored toners. The quality however is dependent on the machine's resolution. This is determined by looking at the dots per inch. The more dots per inch, the better the resolution and thus the quality.

Paper Handling

How many pages can your laser printer print within one minute? Depending on your workload, you would need to invest in a machine that meets your needs sufficiently. The general rule of thumb is that the higher the machine quality, the higher the paper per minute printed and the lower the speed.

Noise and Power Consumption

Who wants a loud copier in their meeting room or office? It is not only a distraction but a reflection of the machine's quality. So is the energy consumed during the printer's operation. Nobody likes the electricity bill so why not reduce it?

Cost-Effectiveness

We all agree that the printer is very important. However, the cost of the machine vs the work output or the budget range needs to be taken into consideration, which is why we check out the largest global carrier to advise you on the best prices in the market.
Our Top Picks
Best Pick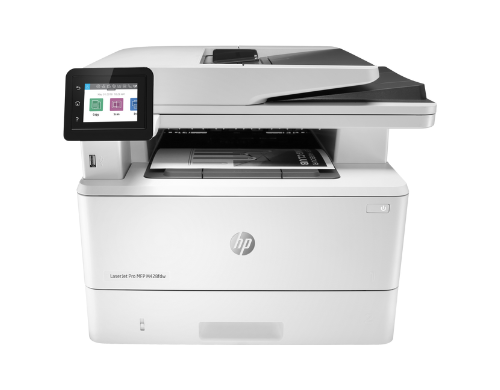 If you lead an eco-friendly lifestyle, then this device is perfect for you.
The HP LaserJet Pro MFP M428fdw Wireless Monochrome All-in-One Printer with built-in Ethernet & 2-sided printing.This printer gives value for money and a 1-year warranty from its manufacturer, which gives the purchaser ease of mind.
An all in one eco-friendly printer.
Runner Up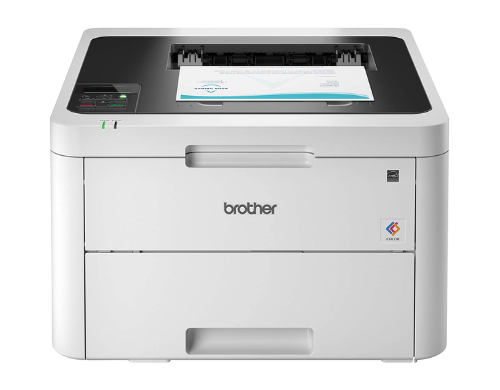 If you need a printer but your needs aren't very many then this is the perfect mid ranged machine for you.
This is our perfect mid-range printer that prints in color and its purchasing price and operational costs are also affordable.We also love this machine for its quality and size because it can fit in small space and can still accommodate a moderate amount of work that might need doing.
A great mid range color printer.
Most cost-effective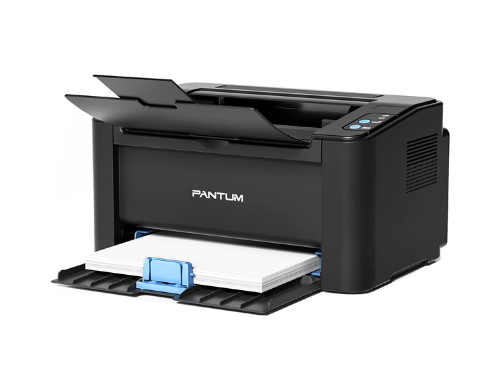 This is a Black and white printer that gets the work done at an affordable price.
Sometimes, your printer needs might be very practical and you might not see why you need a printer, mostly if your print work is occasional. However, purchasing this small yet effective device will be great for you in the long run because you don't need to worry about the day you have a large printing job to get done. This machine is practical and perfect for small businesses or personal usage for a small-scale user.
This printer gets work done on a budget.
Everything We Recommend
Best Pick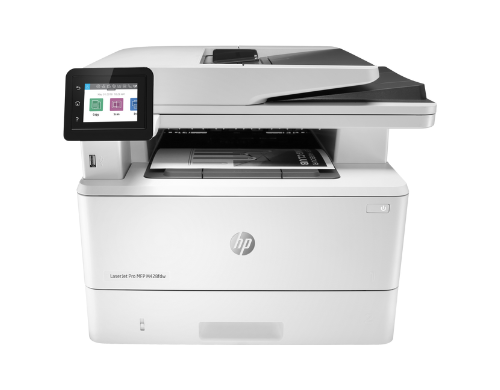 If you lead an eco-friendly lifestyle, then this device is perfect for you.
Runner Up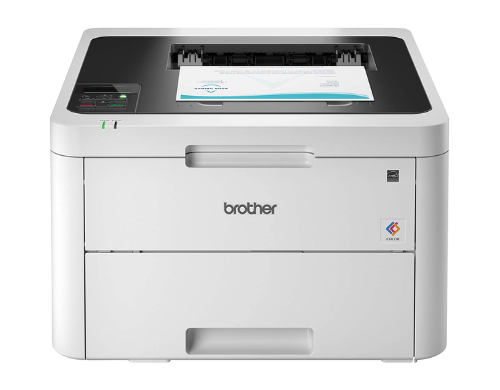 If you need a printer but your needs aren't very many then this is the perfect mid ranged machine for you.
$279.98
Most cost-effective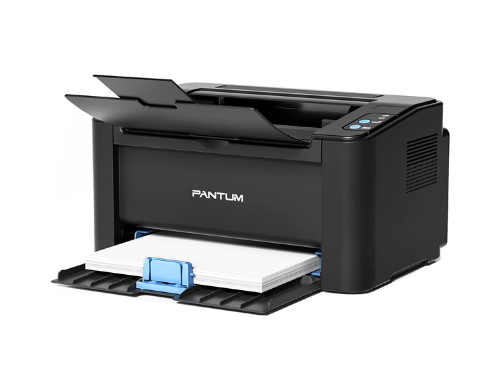 This is a Black and white printer that gets the work done at an affordable price.
$79.00
Who This Is For
As long as you have needed to work on a document and a hard copy then a printer is always a handy device. It fully complements your computer and your work by either providing tangible copies or recreating multiple documents.
Are Laser Printers Worth It?
Laser printers provide clear and neat imaging which is necessary for proper documentation. The retail price for these machines may be hefty, however, they do ease up the work or study process. They are considerably fast which encourages efficiency.
Inkjet vs Laser
The main difference between laser and inkjet toner is the technique employed. The laser uses laser technology with the assistance of toner while the inkjet uses ink cartridges to perform its functions.
Both these printers have their usage. For instance, the Inkjet is cheaper when making an upfront purchase but eventually costs more as the ink dries up fast. The Laser is perfect for general documents but when a photographer needs to print out their material, then the inkjet is your weapon of choice.
We advise that you make a decision on which type of printer is ideal for you, depending on your budget, usage, and general preference.
Why You Should Trust Us
We realize and acknowledge how tasking it is to look for relevant information and that is why we undertake this responsibility so that you don't need to.
Looking at different products and their reviews on the most popular sites helped us form an opinion to help you in your quest to find the perfect machine or your utility.
As frequent users of computers and their accessories, this falls within our domain.
How We Picked
Some of the factors that we checked for included the price of the device. No matter what your needs are, your budget ultimately decides what machine you can have access to. The general trend however is that the more expensive the printer, the higher the printed pages per minute. This means that the more expensive your printer is, the better the quality provided. With time, the toner needs replacement. You have to make sure that your machine type has available replacements that are original and easy to secure. You just might end up spending a lot of time and money on trying to replace toners if you do not make sure that they are easily accessible. The functionality of a laser printer influences the quality of the printed document. For instance, a slow machine will produce neat and concise printouts. Some printers are monochromatic, which means that they only print in black and white while others are colored, offering a wide array of colors to pick from. We advocate that you choose a printer that meets your needs. Some machines employ technology that reduces their energy usage and this is not only good for the environment but also for the consumer who will not have a lot of eclectic bills to pay. Such devices are eco-friendly and perfect for large-scale users. The size of the machine and the functions there determine how much nose a machine makes. Generally, printers produce sound. However, this sound should not be loud enough to cause a distraction. How fast and efficiently the machine ran without making a lot of noise was considered as the multifunctionality of the printer also mattered in our decision-making. A printer that is also a scanner, a photocopier, and a fax machine was better ranked. Most printers have a paper tray that contains the papers used for printing and an output tray. These help in handling the printing material. The bigger and better your printer, the larger its capacity to hold many papers there for making mass printing easier. Printers need a connection to the computer whether by use of a cable or by BlueTooth and wifi. This connection can be achieved through the use of an external cable or connecting your machine to a reliable wifi connection that then facilitates the printing process.3wa
Care and maintenance
When you purchase your toner ensure that you read through and hold on to the manual. Different machines have different parts and a manual will help you do the right thing to avoid damage to your device. If your printer has a wired connection then ensure that the cable is away from traffic to prevent people from tripping on it which will damage the wire or even drop the machine in the process. Only use the appropriate cable to take care of your device. As often as possible, whip the dust off your machine by using a damp cloth, making sure that no water seeps into the machine. Also, carefully check your toner levels, replacing them when the need arises. Clean your Printer once a month to prevent toner accumulation inside the machine. As with all electronic devices, turn off and unplug the printer for at least one hour before starting the cleaning process. Turn off your A/C or fan and then open up the windows to allow the free flow of air. If possible, wear a mask or a glove to protect yourself from the small dirt particles. Remove the papers and the paper tray then open the toner and then remove the cartridge. Be careful not to shake it so that the toner doesn't spill. Place the toner on paper or newspaper so that you don't create a mess. Take a damp cloth and gently clean the interior of the printer. To reach the corner spots, use a small paint brush or where available, a vacuum that is specific for printers. This can be purchased in a separate maintenance kit. Be careful not to touch or scar the wires that might be showing from inside the printer. Next, clean the roller with a damp cloth then proceed to close up the toner.
Be sure to replace the toner, before it completely dries out, with an original set that the machine's manufacturer recommends. This saves you a lot of grief in the long run and helps keep your machine maintained.