The Best Laptops for College Students in 2022
A college laptop doesn't have to have over-the-top specifications. We've put together a few excellent options that will get the job done.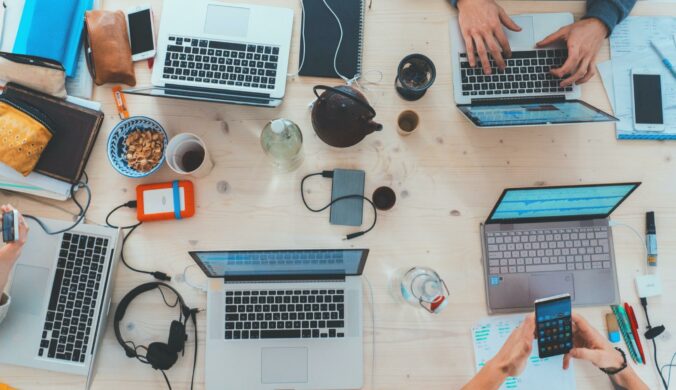 Being a student is hard. Most of us who chose to go to college all remember the extensive hours, dreadful deadlines, early morning classes, and even longer nights. Lectures, note-taking, and studying all become easier with the right accessories. One of the best kinds of accessories we can recommend for any student is a laptop.
Laptops can provide extra accessibility to students by assisting them with various academic tasks they may encounter, such as writing citations, researching, watching lectures online, and spell-checking. No need to grab out that pesky notepad and pen, just simply slide open your new shiny laptop and begin your note-taking with ease.
While owning a laptop can feel luxurious, no one likes lugging around a heavy laptop, a laptop that sounds like an airplane starting up, or the type of laptop that takes 40 days and 40 nights to charge or start-up. That's why we've compiled a list of the most hassle-free and cost-effective laptops for college students on the market.
How We Picked
Storage

Storage is a critical aspect when choosing a laptop. We have outlined a variety of laptops with a number of different storage sizes based on your needs and preferences.

Size, Weight, and Portability

We have considered the weight and portability of a variety of laptops. We've opted for relatively light and portable laptops, perfect for college students always on the move.

Course Requirements

When working on your various courses, it's important to have a tech-savvy computer, one that can handle high functions with a lot of CPU power. For this selection, we have chosen only the most tech-savvy and fastest supporting laptops on the market.

Cost-Effective

A cost-effective laptop with decent specs is hard to find, but not impossible. We've researched extensively and found the most affordable laptops on the market for your college experience.
Our Top Picks
Our Top Pick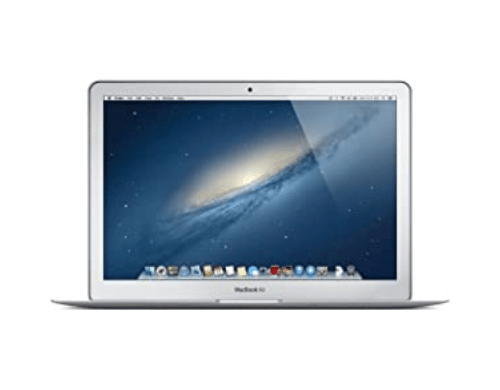 The MacBook Air is for serious tech-savvy students who need a laptop that won't quit on them.
This pre-owned MacBook is an excellent choice for tech students everywhere. This laptop is for those who enjoy a fast-functioning laptop with no issues. Being pre-owned, it is cheaper than a new laptop and has the same effect as a new laptop that is guaranteed by diagnostics tests done by Amazon themselves!
This may not be the cheapest option, but the intuitive design makes up for it!
Our Runner-Up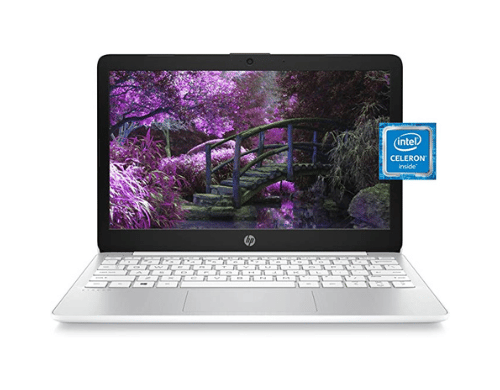 Light, streamlined, and fashionable, this HP laptop has a powerful and long-lasting battery life.
This laptop has a 4GB memory, anti-glare properties, and up to 13 consecutive hours of battery life. It comes in a striking diamond silver color. This choice is great for any student on the go who requires frequent use of their laptop throughout the day. The thin, sleek design promotes lengthened durability and portability, so no one has to lug around a heavy laptop all day.
For students who prefer a cheaper option, this anti-glare portable laptop is a great choice for any student looking for a bargain.
Most Cost-Effective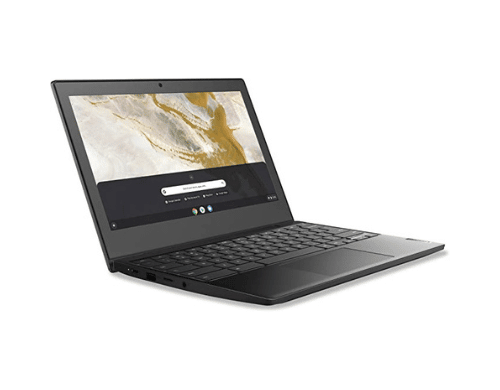 The Lenovo Chromebook is cost-effective, very portable, and functional for those traveling.
With this compact laptop, there are no hassles involved, just log into your Google account and you're good to go. Besides not being a touch screen, this 2-in-1 laptop comes in the color Onyx Black and can hold up to 4GB of memory. Keep up to date with your online lectures and studies with this extremely portable, powerful, and fast-charging laptop that has up to 10 hours of battery life. We recommend this product to all the avid writers in the crowd.
Despite its small size, this laptop packs a punch!
Everything We Recommend
Our Top Pick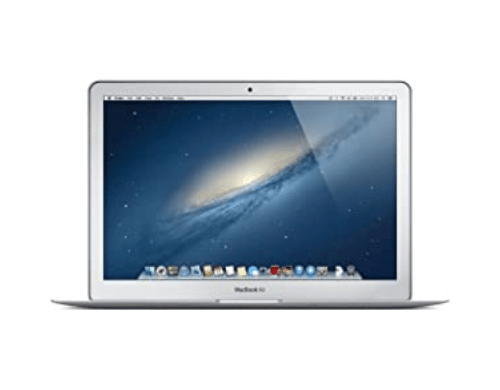 The MacBook Air is for serious tech-savvy students who need a laptop that won't quit on them.
$379.99
Our Runner-Up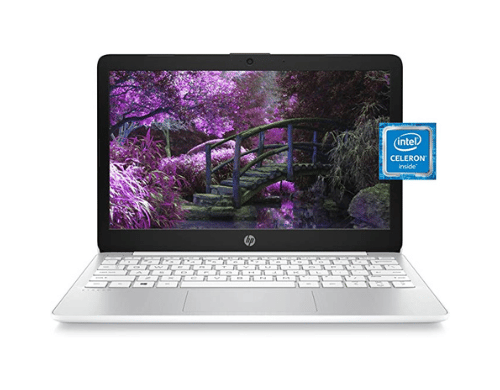 Light, streamlined, and fashionable, this HP laptop has a powerful and long-lasting battery life.
$214.99
Most Cost-Effective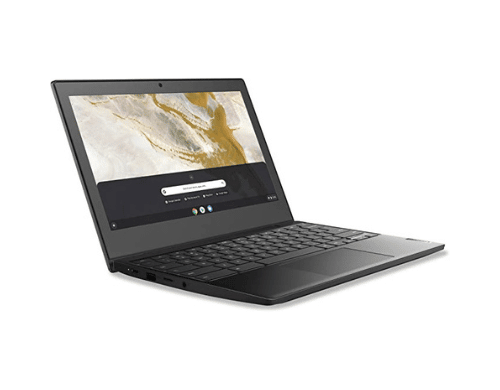 The Lenovo Chromebook is cost-effective, very portable, and functional for those traveling.
$117.95
Who This Is For
These products were chosen for starting-out or continuing college students who are looking for a laptop that meets their particular needs at an affordable price with zero hassle.
Should I get a new laptop for college or university?
Getting a new laptop for college is crucial, and we'll tell you why! Once you start uploading your work onto your computer, citing your references, and doing research, you'll quickly notice your laptop will either lose memory or begin to lag (and we know there's nothing more frustrating than a slow laptop). We want you to get the best experience out of your laptop, so there won't be any issues when you need it the most. That's why we've outlined the best laptops recommended for students.
What is the average amount of storage needed for a college student's laptop?
For students using the most basic tech essentials on their laptops, 4GB of memory (RAM) accomplishes quite a lot. For students who need a bit more attention to detail and want to be able to perform multiple tasks at once, such as gaming, programming, or graphics design, you should choose a laptop with at least 8GB of RAM.
Most cost-effective laptops come with a decent-sized 4-8GB RAM. However, we suggest buying yourself an extra external hard drive or USB to store your files, so your laptop can continue to run smoothly if you are using excessive CPU.
Why You Should Trust Us
We've spent time looking at an extensive variety of laptops throughout the web, and with our team of researchers, we have picked and evaluated the best laptops for your selection based on a variety of factors such as battery life, storage space, accessibility, durability, portability, and reliability.
How We Picked
For an appropriate and accurate evaluation of which laptops are best for college students, we have taken a variety of aspects into account. Firstly, your course requirements will depend on which type of CPU and RAM space is needed on your laptop. Storage, cloud access, backup ability, CPU processing, and internal and external hard drive capabilities are all important factors that have been considered when picking our selections. Furthermore, size and portability also play a vital role in our evaluation, and we compared the weight and durability of a variety of laptops to ensure only the best quality products are reviewed.
Additionally, reliable charging speed capabilities are also crucial considerations we have taken, since no one wants to carry an annoying charging cord around all day. Lastly, another aspect we have focused on is looking into the types of operating systems (OS) supported to ensure the newest OS is always available and all applications are compatible. A fast CPU processing unit and an HD graphics card are also essential, especially for those working on any type of graphics design or programming degree. Our reviews have also considered audio and screen quality to ensure you get the best high-definition experience out of your laptop.
Care and Maintenance
According to our research, the attention you put into taking care of your laptop really makes a difference in the long run. We have outlined a few ways of maintaining and caring for your laptop to ensure it continues to run smoothly while you work, while also helping you maintain an organized life and clean workspace environment.
The first tip we can give you would be to get a cover for your laptop to protect it from daily wear and tear. The case should be supported with padding and have a secure zip or button to prevent the laptop from falling out, while also making sure you choose the correct sized cover so the cover fits snugly over your laptop to prevent damage or breakage while traveling about.
We also suggest setting up an external or internal backup to prevent the loss of valuable files. Depending on the RAM size of your computer you may need to purchase an external hard drive to store your files, or you may choose an internal way of backing up your files by using iCloud or GoogleDrive.
The last essential thing you should do once setting up your laptop is to download trusted anti-virus software. There are hundreds of different software you can choose from, with a large majority of them being free. We've found a few trustworthy anti-virus software that may help you such as McAfee, MalwareBytes, or Norton Antivirus. Anti-virus software will ensure security over your laptop and protection from harmful viruses, adware, and malware that may potentially affect or harm your computer.