The Best Laptop Stand for 2023
Maintain good posture and comfort by properly positioning your laptop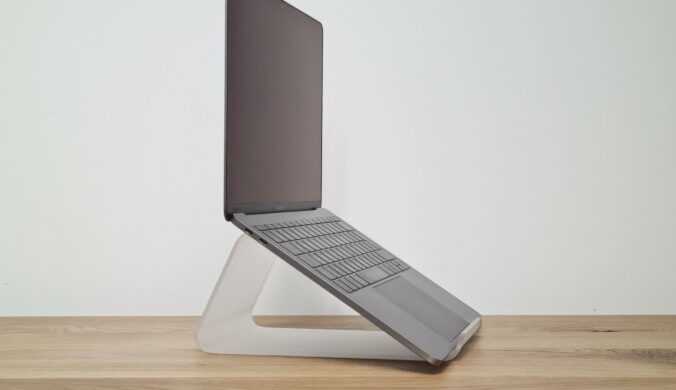 We all know laptops aren't the best option for ergonomics. If you have your laptop on your desk, the screen may be too low, causing you to slouch. This might strain your back and cause significant discomfort. But thanks to laptop stands, you can adjust the screen to be closer to your eye level, minimizing neck and back strain or pain caused by poor posture.
The primary function of owning a laptop stand is to enhance your office ergonomics, which helps with posture and eases back and neck pain.
Other than ergonomics, elevating your laptop off the surface of your workspace protects it from any accidental spills. Because you'll also be using an external mouse and keyboard, you'll reduce the amount of dirt that gets onto the laptop, keeping it in excellent working condition for longer. With that in mind, here's a list of the best laptop stands you can buy right now.
How We Picked
Lightweight/Portability

You may select a laptop stand that is thin or foldable so that its size is minimal and does not impede mobility. You may also carry it in your bag without any difficulty.


Durability

If the stand is solid, your laptop will not wobble or tremble while typing. We also considered stands that can withstand all the folding and folding that comes with portability.


Adjustability

If you suffer from neck or back problems, being able to adjust the height and angle of your stand can be extremely beneficial.


Cost-Effectiveness

We always ensure that the products we recommend have a decent price-to-value ratio.

Our Top Picks
Best Pick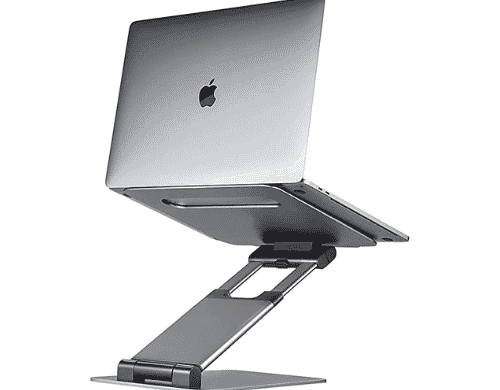 Ideal for sitting or standing work positions
A sophisticatedly designed laptop stand which can fit a range of laptop sizes. Boasting rounded corners, anti-slip rubber cushions and a hole in the center to keep devices from overheating, it also folds until flat, making it storage-friendly
This option is more expensive than others but well worth the price. The Lifelong Ergonomic stand is compatible with all laptop sizes from 10 inches to 17 inches and is easily adjustable.

Runner Up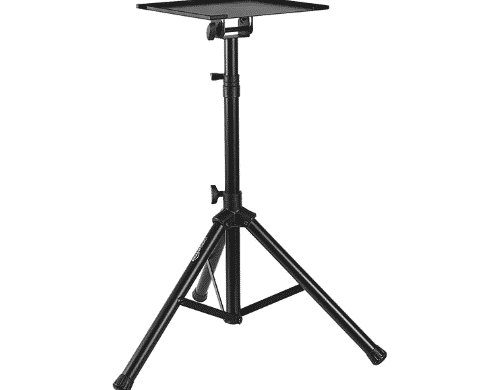 The perfect multipurpose stand
A light but sturdy quality stand that won't wobble when you type. The stand's height is adjustable and it can also support other similar items. Especially recommended for those working from home.

The best multipurpose portable laptop stand. Amazon Basics Adjustable Portable Workstation can support a laptop, notebook, projector, DJ mixers, or other similar equipment.

Most Cost-Effective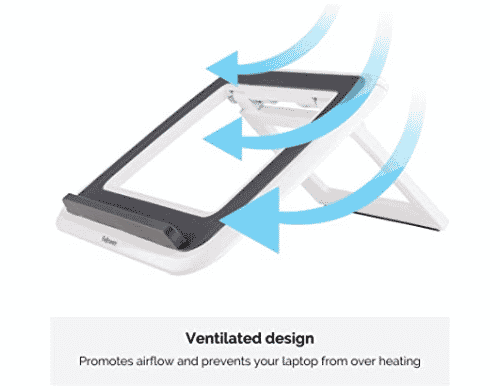 Simple and compact for easy storage
A budget-friendly and practical laptop stand made of plastic that features seven changeable settings while still being portable enough to throw in your bag.

A functional and cheap laptop stand. Small and compact laptop stand that you can carry anywhere.


Everything We Recommend
Best Pick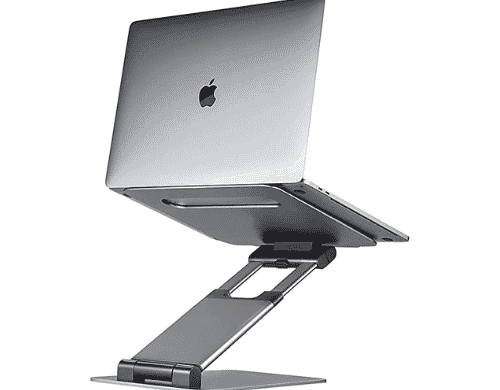 Ideal for sitting or standing work positions
$69.99
Runner Up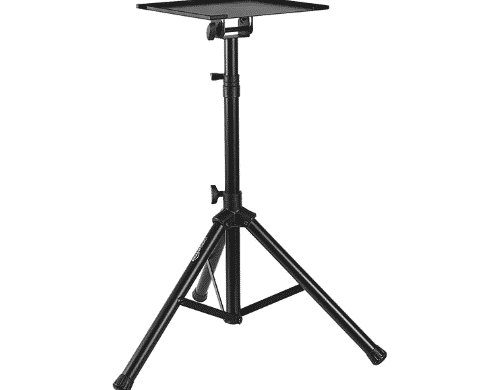 The perfect multipurpose stand
$41.84
Most Cost-Effective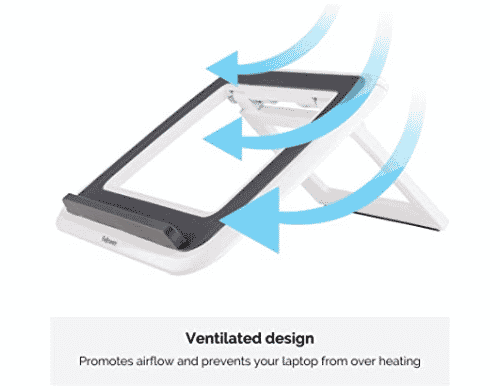 Simple and compact for easy storage
$26.03
Who This Is For
Laptop stands are designed for users who prefer to use their laptop on a stationary surface such as a tabletop rather than on their lap.
Is a Laptop Stand Worth It?
It is very important for your health as well as the health of your laptop. Maintaining an open posture, rather than bending over your computer, will enhance your breathing and circulation, making you feel more confident and aware. It is considerably easier to ensure that you are properly positioned when using a laptop stand. The stand can raise your laptop screen to eye level, preventing strain on your neck and back allowing you to sit in a more natural position.
Why You Should Trust Us
Because more workplaces utilize laptops instead of PCs, laptop stands are becoming increasingly popular for office use. They are also quite useful in the house. They boost efficiency and posture, according to our findings. A high-quality laptop stand is required to work or play comfortably on a laptop.
How We Picked
There are numerous laptop stands available for purchase online. To make things easier for you, we scan the internet for prior customer experiences with the products. According to customer experiences, the most crucial elements to look for in a decent laptop stand are height, adjustability, and build quality. The experiences ranged from how the laptop stand is utilized in the office, at home, and even outside. With all of this first-hand customer feedback, you can trust our methodology and choose the best laptop stand for you.
We looked through a variety of products produced from various materials. Laptop stands are available in wood, aluminum, and plastic. The lighter the material, the easier it is to store in your bag, so you can take them with you wherever to go or work. While looking for laptop stands, search for ones that can lift your laptop so that your eye level is one to two inches below the top of your screen when you're sitting (or standing) straight. This will help with posture support. We check the size restrictions for each laptop stand as many are sized based on the laptop screen size.
Adjustability and durability are important parts of our evaluation process across all of your selections because keeping you comfortable while working and making sure your money is spent wisely is our highest concern. We searched for the best deals or bargains to find you the most effective and economical laptop stand that still maintains quality and support.
Care and Maintenance
You should seek a stand that is both strong and lightweight and able to hold at least 22lb of weight. Aluminum is the ideal material for attaining this balance in general. It should be sturdy enough to accommodate any moderately sized laptop. The top and the bottom should have a sturdy rubber pad to help keep your laptop and the stand in place. This also helps to keep your laptop from falling off when at an angle. You can use a wet cloth or rubbing alcohol to clean the rubber pads.