The Best Labels for Kids Lunch Boxes and Clothing for 2023
Durable and quality labels to mark a wide variety of your child's items.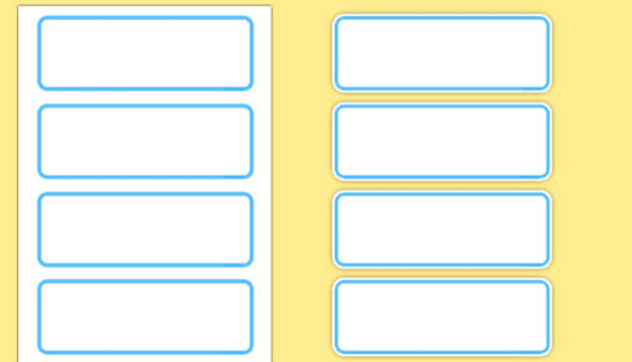 To identify all of your gear and stop missing items, labels are invaluable. In a home with several children, they are also incredibly helpful for labeling and identifying toys, technology, or hygiene. It's possible that some of the backpacks, water bottles, hoodies, and other items youngsters carry out into the world will eventually wind up lost and found.
The type of label you choose will vary depending on the product you need it for because not all labels are made to be used on the same things. While some labels work best on soft surfaces, like water bottles, others perform better on garments. Use our list of the top labels for kids' items to find the perfect choice for you and your little angels!
How We Picked
Easy to use and apply

The easiest labels to use take little time and effort to stick to something. Therefore, stick-on labels are preferred over iron-on labels by the majority of parents. Stick-on labels with a quick cure time may be preferred by parents who find that they tend to label things at the last minute.

Powerful adhesive

The things that require labeling are usually the ones that are used the most and require the most washing. Therefore, an excellent label has a strong adhesive that holds and doesn't start peeling or flaking after being put through the dishwasher or dryer.

Design/style

Your chosen style is personal; some parents may prefer that their children choose the patterns on their own. We discovered that some of the top label providers offer a variety of possibilities when it comes to shapes, sizes, and color, from straightforward to really entertaining.

Price

Despite our desire for you to obtain the best, we wouldn't advise going overboard or spending above your limits. You can relax knowing that the labels we looked at in this article are friendly to your wallet.
Who This Is For
This review is intended for parents who are looking for the most dependable and fashionable labels for their children. This list includes a variety of affordable labels for lunchboxes and apparel.
Can't I just use a marker or sticky note?
We consider the label's longevity while trying to prevent your child's belongings from ending up in the misplaced section. If you don't want them to last for a long time, a marker and a sticky note might work. However, if longevity is what you're after, a label would be more advantageous because they feature powerful adhesives that enable them to stay on a surface for an extended time. Choose from a variety of long-lasting labels on our selection.
Why You Should Trust Us
We spent time reading many reviews and customer comments to better understand and have a clear perspective of the information about the products. We compiled a list of clothing and lunchbox labels that are well worth your money by taking into account their practicality, convenience of use, and application, as well as their strength of adhesive and design.
How We Picked
Size-One of the most crucial considerations is the desired size. As a result, you must confirm that the space allocated for the item you intend to purchase is precise.
We investigated a variety of sizes that were frequently selected and are suitable to fit your dimensions.
Design/style- One of the most crucial elements in ensuring a label's lifespan is the material utilized. The damage that the material can withstand is also closely related to the material utilized. A mistake is inevitable, and if the substance is compromised, its ability to survive is also compromised. Our selections have been carefully considered for both durability and aesthetic appeal with your children in mind.
Easy to use and apply-Labels that take less time and effort to apply and are easier to use are preferred by most parents. Parents who learn they need to label stuff at the last minute will find this to be especially true. You won't need to spend a lot of time using the labels in our collection because they are easy to use.
Easy to remove if necessary-Although some businesses claim that their labels are irremovable, many parents discover that they eventually want to remove the labels to pass along outgrown clothing or pass an item down to a younger sibling. Ideally, labels should be simple to remove without leaving any trace, but not so simple that a young child could do it on their own.
Price-A product's price can be any amount, but the worth can only be one. A vendor may demand any amount for a label for Camp Clothes, but the key consideration is whether or not the price reflects the true worth of the item. The key here is to determine whether the price you are paying is reasonable or not.
If the labels you've chosen have a unique feature that no other manufacturers can offer and they're charging more for it, that's perfectly reasonable. Considering both the price and the value, we have created a list of labels that are both valuable and affordable.
Powerful adhesive-Having your label start to peel off after using the dishwasher or dryer may be upsetting. Because of this, we took strong adhesives into account when compiling our list of products. For your assurance that they will remain in place, we have carefully tested our products in various settings.
Easy to read-Numerous businesses provide a huge selection of styles and icons. You can select straightforward labels with just your child's name printed on them in a readable font, or you can select blank labels that you fill in yourself. This makes it simple and effortless to identify your stuff.
Versatile-The flexibility of labels to adapt to or be adapted to a variety of functions should be taken into account when purchasing labels. This saves time spent locating the top brands for various products. Our list includes a wide variety of versatile labels.
Durable-To avoid spending money unnecessarily and having to frequently rename your child's stuff, you want name labels that will last for a long time—at the very least, the entire school year. As a result, it's crucial to get high-quality labels that testing has verified to hold up well.
Care and mainetnance
Where and how to store when not in use
To prevent reducing the efficacy of the labels you have in stock, you must preserve them appropriately if you plan to accumulate a stockpile of labels for future usage. Making sure your labels are stored in a neutral, consistent setting should be your primary focus. Certain preserving factors determine the suitability of your labels in the coming years. Keeping the environment balanced and stable is the first factor. Exposure to high or low degrees is the main factor in the ultimate decline of adhesives. While your tags are being stored, any contact with extremely hot or cold degrees could change the adhesive, prohibiting it from adhering effectively, or perhaps even begin the bonding action, making the glue solidify before you've had an opportunity to use the labels. Labels should be kept in neutral surroundings to guarantee that you can still use them years from now.
The second factor is limiting exposure to light. Light could also present a problem with your adhesive, particularly if it converts into an additional source of heat. Light normally causes far more harm to the covering substance, often by producing discoloration or fading. To avoid issues brought by contact with light merely putting your labels in a dimly lit room or covering them with a solid cover should help. Fluids can easily harm the surface material of your labels, but they can also weaken the bond formed by the adhesive when you apply your labels. As a result, safeguarding labels against dump environments becomes our third consideration. When applying a label, if moisture is present, the adhesive may attempt to bind with the water rather than the surface being labeled. This lowers the surface area present and weakens the bond that eventually develops.
Last but not least, keeping your labels in their plastic wrapping packing will give them a good level of safeguarding from diverse ecological variables, allowing them to maintain their original quality and performance while being stored.
How to remove
Everybody has at some point attempted to remove a label or sticker from a special container or tin they want to reuse. The container is frequently discarded after we fail to remove the label and the entire sticky residue. Our hearts go out to you. To aid you, we have compiled simple methods for removing labels, stickers, and the glue they leave behind.
First, check the care label on your clothing. To guarantee that you use the right detergent and wash cycle, take this step. Use a mild detergent and take a little additional care when handling stains on wool, silk, lace, or any other delicate fabric garments. Secondly, directly apply detergent to the stain, but first, read the label to make sure it won't harm the fabric.
Thirdly following the manufacturer's recommendations, wash the item and then re-treat the stain. Try again to remove the stain if any of the residues is still visible on your garment. To make sure that your removal procedure and the material are compatible, always try any treatments on a discrete piece of cloth first.
If you don't know the safest way to employ, learning how to remove sticker residue from metal, plastic, and wood can be a little difficult. So, we came up with a few solutions for you. Vegetable oil can be applied to the stain and allowed to sit for a few hours before being cleaned up, the residue can be softened with a warm hair dryer before being removed, or the stain can be thoroughly cleaned with hot, soapy water and a towel.