The Best Kids Bike Seats for 2023
Keep your baby on board safe.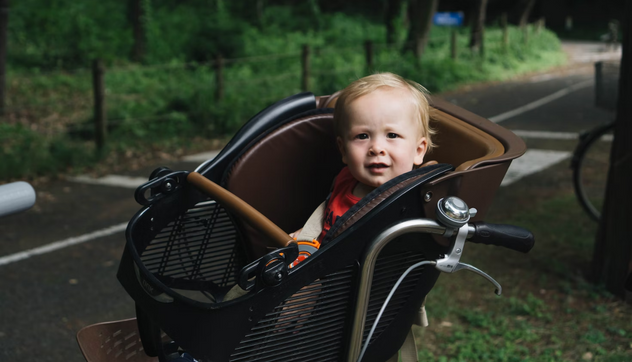 Including your kid on your seat will require a special seat, especially if they are toddlers and unable to control their balance yet. That is why, you will need the right seat for your child as you bring them along to your biking adventure, one that can support their weight, body postures, convenient and make them feel comfortable at the same time. All this so that you and your child will feel safe and sound on the road while riding a bike.
Different kid bike seats have their own priority, and circumstances. The list we found here will help you for your overall daily lives.
How We Picked
Safe

Just like any vehicles, we want the kid bike seats to be safe when a child rides on one. Not only keeping them in their balance, but when they are sitting on the seat too, and how durable they are to carry the child for the long-term.

Comfortable

There is no telling how long you will be biking, and an inconvenient seat will make a baby or young toddler fussy. Therefore, the seat must be comfortable enough for the little one to sit on no matter how long the journey is.

Easy to install

Because we prioritize convenience, it does not limit to when you are installing it. We want customers to have installment on the bikes as well, not hindering or wasting your time for your journey, and at the same time, the installment is fixed so that the seat won't fall off.

Price

Relatively, people would find this product easy would not want to spend too much money on it. But at the same time, we want the best quality for you. So we looked for seats where the price and quality can meet, and that they are affordable as well.
Our Top Picks
Best Pick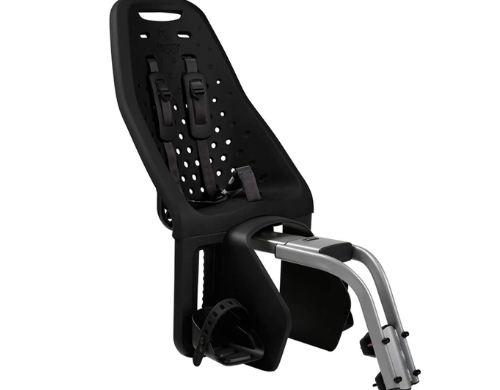 It's pricey, but worthed for you and your child!
The Thule Yepp Maxi is a great smart-seat for your little one as you pedal. It will guard your child with its 'life' and ensures that he or she will be comfortable throughout the whole ride. Not only that, it is also simple to install/remove, and durable to be your child's biking company. It will be worth the money for the toddler's journey until the day they can ride their own bike.
Durable, convenient and smart.


Runner Up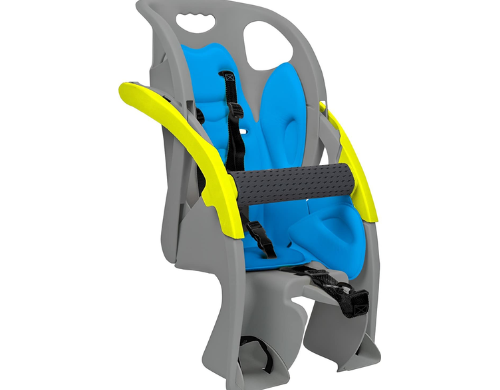 Another great choice, truly a taxi/limo experience for the little one!
If you feel a little more fashionable or would like a brighter color for the child to radiate its As the name speaks for itself, this carrier is going to give your child a 'limo' experience. Comfortable and experience is everything for them, along with additional straps for them to stay safe.
Stylish, convenient, and simple.


Most cost-effective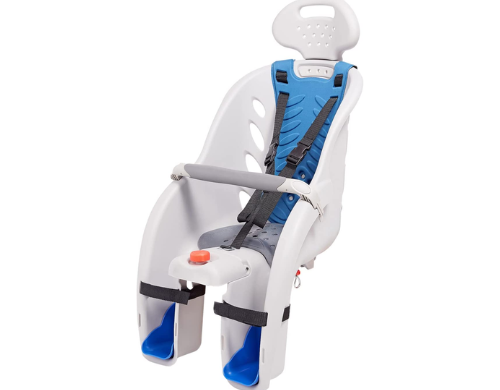 Affordable and comfortable choice for your child.
The Schwinn Deluxe is another great choice for your children to sit on as you are biking. It prioritizes the child's safety, and also a lightweight, polypropylene construction for you. The seat is an Ikea-like assembled, which makes less pricier for you, but still convenient for your child and you. You will also have a choice to adjust your headrest to customize for the little one. Thus, making the ride convenient.
Affordable, safe, and comfortable.


Everything We Recommend
Best Pick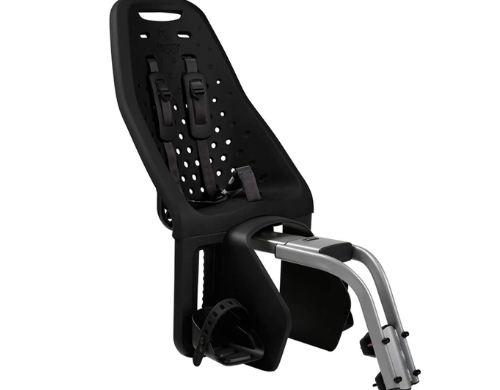 It's pricey, but worthed for you and your child!
$229.95
Runner Up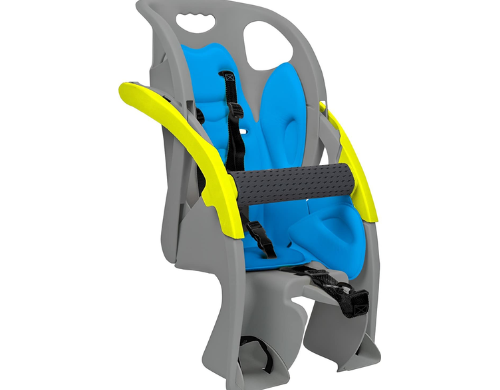 Another great choice, truly a taxi/limo experience for the little one!
$153.75
Most cost-effective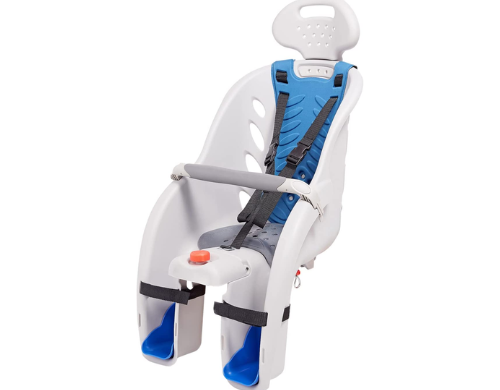 Affordable and comfortable choice for your child.
$111.21
Who This Is For
The products listed above are for adults with toddlers at the age of 1-5, and would like to take them to a park or somewhere further from their home and spend time with them in a close contact.
Bike seat vs bike trailer
Although it is true that bike trailers may be safer for kids, for parent to want any quality time with their children will be ruined. Because the trailer, as the name says for itself, acts like a trailer, while you are going to be their driver. If you also prefer convenience, trailers just won't do it for you because they are not easy to maneuver, and cars won't be able to see it. It won't be as safe as bike seats.
Is it secure?
Most tend to be secure. They are screwed to the back and ensured that it won't let your child fall off.
Do I really need one?
If you find yourself on a bike a lot more often, and would like to bring your little one along to your adventure, then you definitely need one. And if it's going to be a long ride, then you're going to have to ensure that they are safe and comfortable so that they won't be fussy throughout the journey. You won't like your journey with a kid who wants to get off the bike before you reach your destination.
Why You Should Trust Us
Kids bike seat may look like something that it is easy to find, and something that you won't think twice to buy. We'd probably buy right off the nearest store. However, kids bike seats are actually quite important for families, especially when going on a biking trip for a long journey. That is why we picked out the safest, durable and convenient kid bike seats for you. We looked through reviews and their capabilities for your child, and find what could be the best for them. Plus, we looked through the reviews of customers to see what they have to say about the product, and so far, they are loving it.
How We Picked
Since it is not easy to find the best bike seats with so many given options online, we had to do a thorough research on what one can consider a great kids bike seat. We looked through their specs and find several things to put in our criteria, narrowing down to grade their marks. After looking through several kids bike seats, we made a criteria with a list of what they need to fulfill for you: Safety, comfortability, easy installation, sturdy, weatherproof, warranty, and price.
Once they cover most of these, we checked their reviews to see what previous owners had to say about the product. And so far, most gave the seats more than 4 stars out of 5.
Another thing to note as well, once you go through these kids bike seats, you'll find that we prioritize safety, convenience, simple installation and their durability. We want your child to have a great experience in riding a bike, so that when they grow up, they'll happily ride a bike with you since they know the experience of what it's like to ride one. Safe, comfortable, and a great experience of a lifetime. Just like their first experience at the back seat of a bike.
Care and maintenance
Just like a baby car seat, kids bike seat needs the similar amount of attention. And just because they are weatherproof, doesn't mean you can leave it out in the rain or heat. You'll only reduce its lifespan.
So in order to care and maintain it, there are several tools to consider: baby wipes, sponge with gentle soap (dish soap or Johnson's baby soap), or small vacuum. For the ones containing liquid and wet, gently use them to wipe the kids back seat. After that, wipe it clean with a clean dry cloth and leave the seat to dry, but not under the sun. As for small vacuum, use it to suck the dirt off from the back seat normally.