The Best iPhone XR Case for 2023
Protect your iPhone XR with these aesthetically pleasing and functional phone cases.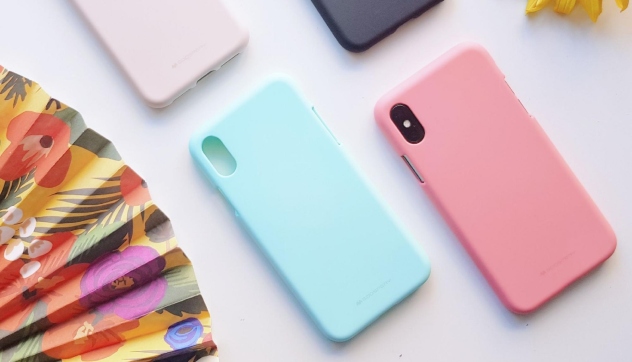 Are you looking for a phone case for your iPhone XR? You're in luck, because we reviewed a lot of them. Protecting your phone is the number one requirement, especially when you have an expensive one. Also, we all want our phones to look cute and match our aesthetics. We took it upon ourselves to research 20 iPhone XR cases. We've compiled the best ones and our criteria below.
How We Picked
Fit and Safety

You want your iPhone XR phone case to fit snuggly and keep your phone safe. Otherwise, the case is not very useful.


Access to buttons and ports

Being able to access buttons and ports is vital. You need to be able to charge it, plug your earphones, change the volume, and more.



Aesthetic and Design

Having a phone case you will use ensures your phone is always safe. That's why the aesthetic and design of the case you choose are important.



Cost-Effectiveness

A phone case is needed to keep your phone clean and safe which means you don't need to pay exorbitant amounts for it.


Our Top Picks
Best Pick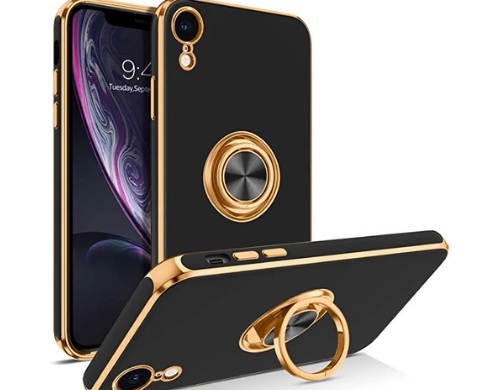 Lightweight and has a rubber-like feel.
This is a stunning, sleek phone case with a gold-colored edge.

It comes in a wide variety of colors and has a shiny finish. This phone case also has a ring holder, ensuring your phone doesn't slip from your hands. The cover also provides camera coverage. It's made of PVC, which ensures durability and ultimate protection.

Runner Up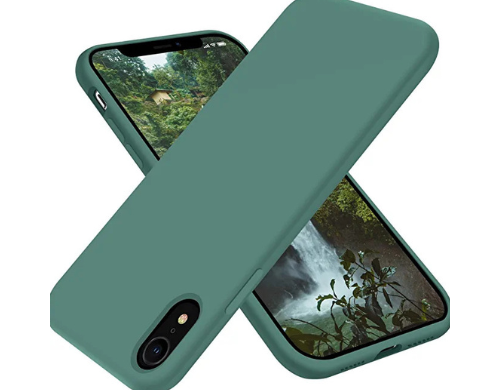 The smooth and refined design makes it easy to hold and carry.
It has precise cutouts that ensure your camera, ports, and buttons are accessible.
You'll find every color available, and it has a matte finish. The case is equipped with military-grade drop protection and fits snugly on your XR. This case also offers a comfortable grip and is scratch resistant. The simple design and finish allow for an understated but luxurious look.

Most Cost-Effective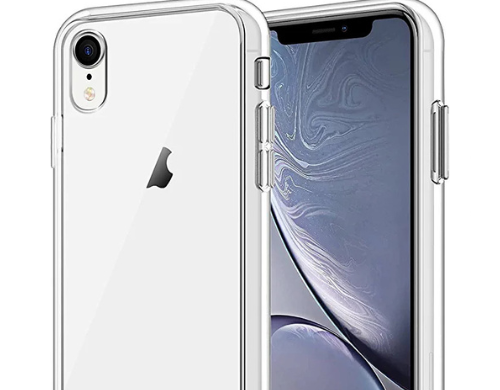 Clear phone case for the iPhone XR with no eclectic designs.
An affordable polycarbonate case.
You can comfortably buy two of these, and they have excellent safety ratings. You can pick a case with a different colored border, like pink, blue, or green. The border color is subtle enough for those who want a lowkey case but visible for those who want to show it off. It offers shock absorption and camera protection as well.

Everything We Recommend
Best Pick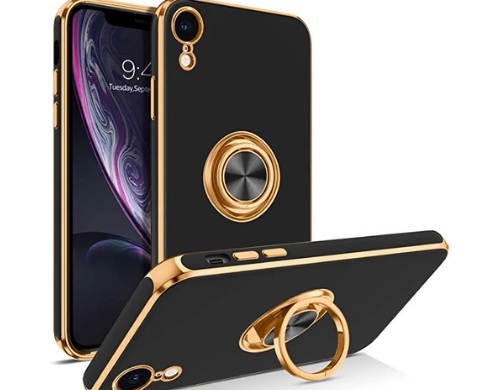 Lightweight and has a rubber-like feel.
$11.99
Runner Up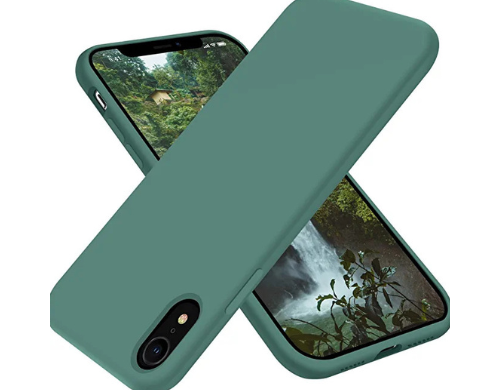 The smooth and refined design makes it easy to hold and carry.
$9.49
Most Cost-Effective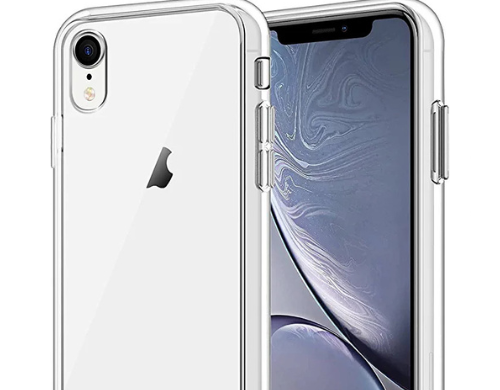 Clear phone case for the iPhone XR with no eclectic designs.
$9.99
Who This Is For
Anyone with an iPhone XR or thinking about getting one will benefit greatly from this list. We know that as newer models of the iPhone come out, older models get neglected. It can be hard to find the right accessories for your phone, from charging cables to phone cases.
This is why we took it upon ourselves to look for the best iPhone XR phone cases on the market.
Do I need a new case for my new iPhone?
Yes, you absolutely need a new case for your new iPhone. iPhones are not exactly affordable, and a cracked screen or broken frame after dropping such a large amount of cash. And if you didn't spend a lot on it because you got it on sale or as a gift, you still want to protect your iPhone.
Are phone cases actually helpful?
Phone cases provide a protective barrier for your phone. They prevent scratches and cracks. Some phone cases claim to be able to keep your phone from breaking even if dropped from several floors up. While that is a debated subject, most phone cases will keep your phone from breaking if it drops from the bed or kitchen counter.
How expensive are iPhone cases?
Phone cases are not really expensive in the grand scheme of things. However, your budget will determine which phone case is more expensive.
Why You Should Trust Us
We know what it's like to scratch the back of a new phone and have it look lackluster. We also know what it costs to drop a phone from your bed while scrolling at night. To help you keep your iPhone scratch- and crack-free for a long time, we wanted to offer affordable phone cases.
How We Picked
To get our top four picks, we did some thorough research and vetting. Here are the criteria we used to pick:
Fit
We looked for phone cases that fit the iPhone XR exactly. While getting a generic iPhone case may also work, it won't provide a proper fit. We wanted cases that were made to fit the iPhone XR.
Safety
A phone case that does little to nothing to keep your phone safe is not useful. We looked at the safety ratings of all 20 of our phone case options. We wanted cases that were proven to prevent breaks and cracks when the phone fell. Any that received a 4-star rating or above went into our next round of consideration.
Durability
Phone cases should last you at least a year before you need to replace them. Some cases last up to five years with proper care. We looked for cases proven to last a year or more by most customers.
Material
We wanted a variety of material options to test their durability and practicality. Most phone cases are made of plastic (polycarbonate and thermoplastic polyurethane). Others are made of silicone, but that material tends to be less durable as it easily loses its elasticity and can rip and tear.
Cover
We were not specifically looking for phone cases with a cover. Covers are great options for those who want extra protection from dust and other dirt. We wanted phone cases that met most of our requirements, whether or not they had a cover. In that regard, we didn't find any unique, well-priced cases that had great safety ratings with covers.
Access to buttons and ports
Even with a phone case, you can still take a screenshot, turn your volume up or down, charge your phone, or use the audio jack. Access to buttons and ports is probably the third most important feature to have on a phone case, right after fit and security.
Camera access
We looked for phone covers that fit the camera properly. It is unlikely you'll find a phone cover that does not allow for camera access in today's market. However, camera protection is an added advantage.
Price vs. quality
Paying a few dollars for a phone case only for it to last three months is not really a good deal. Likewise, spending tens of dollars for it to last a few months is a waste. We looked for phone cases with quality that matched the price.
Aesthetics
The phone case is the most visible part of your phone. We wanted to recommend various aesthetic options so you can find one that suits your own. The photo of the case plus the reviews of those who bought it helped us determine whether the case was truly aesthetic.
Design/style
There was no particular design we were looking for. We did want various design styles and aesthetics to better match the diverse tastes of our readers. The cases we chose had both practical designs that kept your phone safe and beautiful styles that matched your aesthetic.
Care and Maintenance
Fitting phone cases properly
Always double-check that the phone case you are purchasing is made for your phone. When it arrives, ensure your phone is well secured within the case. The fit will be snug, but not impossible. Silicone cases can lose their tight fit if you take them off and on often. However, this takes months or even years to happen. If you have a plastic or polycarbonate case, ensure that the rim is attached. Replace your phone cover if the edge protection detaches from the rest of the cover.
Do not use a broken or damaged phone case because it is useless. A phone with a damaged phone case is likely to break or crack.
Using screen protectors
To increase the efficacy of your phone case, use a screen protector. A screen protector can further protect your screen from scratches, breaks, and damage from liquid spills.
You can choose to use a plastic screen protector, which is cheaper and easier to install. They are less fragile but don't have a very polished finish. A plastic screen protector can look obvious, which is not ideal for those who want an invisible-looking screen protector.
Glass screen protectors have a polished aesthetic. They are more expensive and necessitate a little more patience during installation to avoid breaking. They are more scratch-resistant than plastic screen protectors and are hard to notice as they fit perfectly over the screen. 
Screen protectors are used to preventing scratching and protect the screen from spills. Both plastic and glass screen protectors are efficient at this. Glass screen protectors can last longer with proper care and don't require replacing often. Plastic screen protectors lose their luster quickly and can make your phone look old faster. It is better to replace them at least twice a year to prevent that foggy, old look.