The Best iPhone Gimbal for 2023
Take videos and photos without shaking with this mobile Gimbal for 2022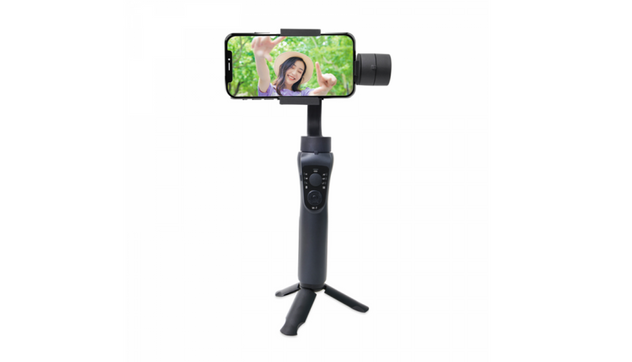 The age of content creation is here! Today, anyone can be a content creator. Thanks to technological advancement, creating content is now easier than ever. You could create engaging content with only a mobile phone as your device, you can shoot, edit, and post various kinds of content in the palm of your hand.
Still, many tools could help your content creation be better, and one of them is called a gimbal. In short, the gimbal is a piece of hardware that stabilizes your phone so that it doesn't shake when you are trying to take a photo or shoot a video. The gimbal could also be used to shoot from many angles with its rotational movement, making your video or photo output even better.
Today we are going to introduce you to our picks of mobile gimbals. Check them out!
How We Picked
Smoothness of Movement

The mobile phone gimbal should be able to give you smooth camera movement that allows you to freely move and shoot from various angles or positions, giving you freedom and creativity of exploration.


Size/Weight/Portability

The mobile gimbal should be able to be held and operated using one hand. You don't want your mobile gimbal to be a heavy device that could hamper your content creation process.


Secure Hold of Phone

An important thing, besides the stabilization and axis rotational movement, is also how secure the hold of the phone is. The more secure the phone holds, the more you can move freely without having to worry about your phone.


Cost-Effectiveness

You don't need to spend a fortune buying simple content creation hardware. We present quality mobile gimbals that are worth every penny.

Who This Is For
This is for those that are looking for a gimbal that was specifically designed for phones.
What Is A Gimbal?
A gimbal is a piece of hardware that was used to stabilize and rotate a recording device. Gimbals were created for a cameraman so they can shoot a video with more stability and more rotational options to create a smoother output. Due to popular demand, gimbals are also available for smaller recording devices, like mirrorless cameras, action cameras, or simply mobile phones. 
Gimbals vs Camera/Phone Stand/Tripods
There is one noticeable difference between a gimbal and a regular phone tripod. A gimbal is not only able to hold still and stabilize your phone but also has a rotational axis and many features to support mobile video productions. A phone tripod, however, is only a device that holds the phone steady, it doesn't have any rotational features like the gimbal does.
Why You Should Trust Us
We only bring the best products as our recommendations. Of all the available products of mobile gimbals out there we select the ones that can give you a high-quality item, at an affordable rate.
How We Picked
We determine a certain requirement or criteria before we can pick our recommended items for you. We are looking for a mobile phone gimbal with good stability, axis movement, and ease of use for you. Let's get to know more about the selection details below.
Camera Movement
First, we are looking for a mobile gimbal that gives you smooth and steady camera movement. We selected two and three-axis mobile gimbals for your options. Having a three-axis gimbal gives you better ease of movement and a lot more options to be explored.
Security
We are also looking for a mobile gimbal that securely holds the phone so you don't have to worry about your phone especially when you are shooting a video while moving fast. This also means that the mobile gimbal should be able to be held and operated with a single hand. A compact-sized mobile gimbal shouldn't be too heavy, but still provide a solid design that could hold the installed phone still and give the user an amazing grip and control with an ergonomic handle.
Price
And last but not least, we have selected the mobile gimbal that has a reasonable price tag with all the features it has. It doesn't have to be an expensive item that has good quality, but a good quality item surely comes with a price.
Care and maintenance
Mobile Gimbal is very useful hardware for those who are working in the creative industry, especially those who are content creators, videographers, and influencers alike. But one must also not forget to take good care of the hardware one owns. We can share some tips on taking care of your mobile gimbal.
The first thing you should do is clean your gimbal, as with electronic hardware you should not try to clean your gimbal using water. A dry cleaning should be enough. Using a clean cloth to dry wipe your mobile gimbal is one method. You could also use a cleaning brush to clean it and reach some specific areas that cannot be reached by the cloth.
It is also important to ensure that your phone is well-fitted into the mobile gimbal. Before you use the mobile gimbal, closely look at the phone holder and always double-check your phone to prevent unwanted accidents. You should also pay attention to other aspects of the mobile gimbal like the battery. Always make sure that you fully charge your gimbal before every use. You don't want your gimbal to suddenly power down when you are using it.
And last but not least, if you want more detailed and specific instructions about how to safely use and take care of your mobile gimbal, please read the product guide or user manual for the mobile gimbal that you have.