The Best iPhone Cases for 2023
Beautiful and dependable iPhone cases that allow you to show off your style while protecting your device from dirt and drops.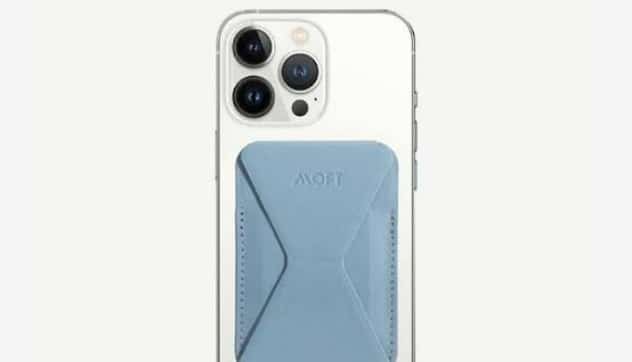 An iPhone is a beautiful piece of technology, but as versatile and powerful as it is, it's not indestructible.
The phone will still work even if you break its screen or drop it in the ocean, but you've probably paid a lot for it; so why not invest in a good iPhone case for some protection?
There are tons of modern and stylish cases that allow you to show off your phone without leaving it vulnerable to accidental falls. Whether you prefer a clear or rugged case, there is no shortage of dependable cases on the market.
Let's have a look at some of our favorite iPhone cases.
How We Picked
Protection

The primary aim of all iPhone cases is protection. We have picked iPhone cases built with top material that will protect your device against any damage, either from drops or water.

Your device will sit well in these cases, and it won't fall out in any situation. They protect your device from scratches.

Size/Thickness

We also considered the size and thickness of every case on our list. We made sure they are properly sized to contain and protect your device. We ensured that the thickness of the cases doesn't affect your iPhone's functionality and overall comfort.

Style/Design

It is cool when your iPhone case adds to the colorful fashion you choose. To achieve this, we selected iPhone cases that will not only guard your device but also complement your style. They are sleek and beautiful. They are highly customized to fit your taste.


Cost-Effectiveness

An excellent iPhone case must be able to return excellent value. Given that a case is something you'd want to change every so often, iPhone cases do not cost much.
Our Top Picks
Best Pick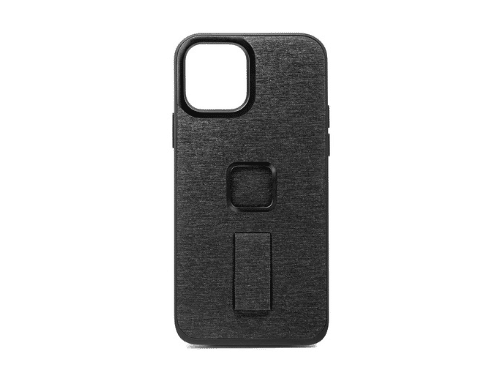 Easy to handle.
Promises maximum security and comfort every day.
The Everyday Loop Case from Peak Design is a high-quality iPhone case that you can trust. It is designed for the iPhone 13 and iPhone 12.

Peak Design is a renowned manufacturer of smartphone gears. This case protects any iPhone that sits in it the way soldiers guide Fort Knox. It is slim and strong. It is available in one sublime color.
Runner Up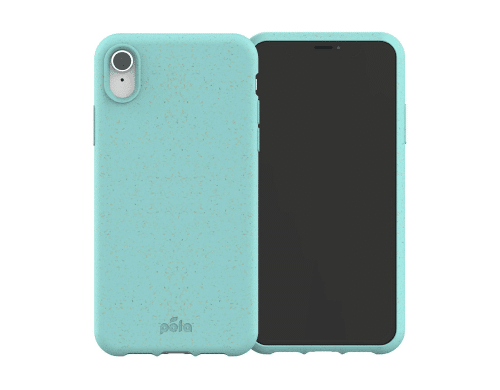 Bestows beauty on every iPhone that sits in it.
Best way to protect your phone and save the planet.

The Pela phone case is well constructed and safeguards your phone perfectly. The Pela iPhone case is known for being eco-friendly because the case was made from plants.

It is actually constructed with a plant-based bioplastic known as Flaxstic. It is available in six bright and lovely colors.

Most Cost-Effective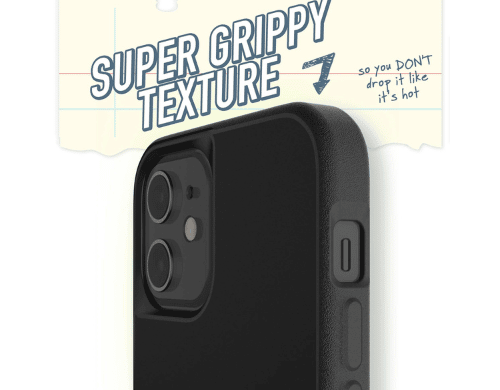 Crafted to withstand impacts and dirt.
Affordable and colorful case that has protective edges for iPhone variants.

The Smartish Gripmunk is known for its accessible price. The case is nicely constructed and has a lovely design. It is a reliable and reputable case that will protect your phone effectively.

It is highly affordable. Its budget-friendly price doesn't affect its excellent features. It is simple, sleek, and durable.


Everything We Recommend
Best Pick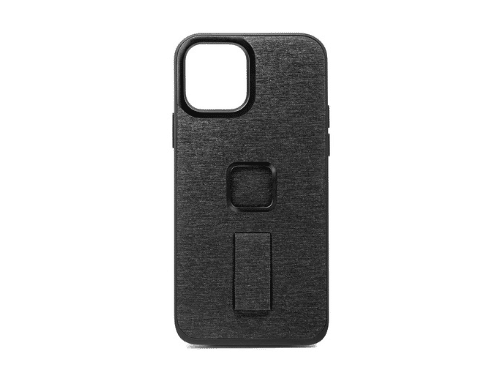 Easy to handle.
$49.95
Runner Up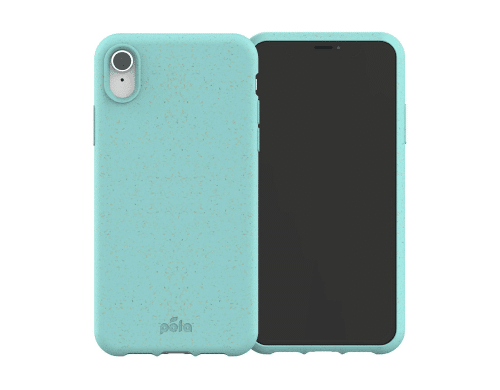 Bestows beauty on every iPhone that sits in it.
$12.95
Most Cost-Effective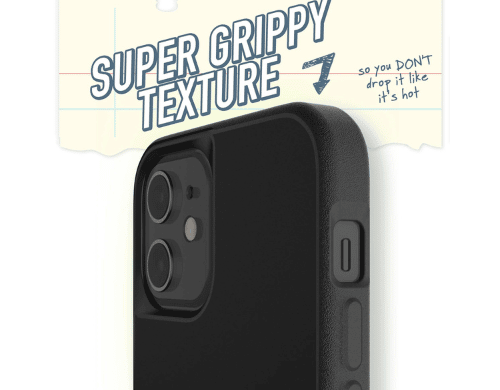 Crafted to withstand impacts and dirt.
$19.99
Who This Is For
These iPhone cases are for every iPhone user. An iPhone case is one of the most important accessories for an iPhone.
It protects your iPhone from any damage, scratches, or impact. It also makes your device look cool and more classy.
Picking the right size
Every iPhone model has specific measurements. You must know your iPhone's size to get the right case. You can determine the right size by simply matching the case to your phone model. This will let you know the size of the iPhone case you should get.
One thing is an iPhone case made for the iPhone 13 pro, which will fit all iPhone 13 pros.
Do I really need a phone case?
It is the ultimate protection your phone needs against impact, scratches, or damage. There are some situations where you enter your room and throw your iPhone on your bed. Sometimes, there are those very moments when your phone bounces off and your heart skips.
You will suddenly wish that you were a superhero and run after your phone. You can save yourself from such stress and fear by getting an iPhone case. The next time you try to throw your phone on a couch or a bed and it bounces, the case will protect your phone.
In cases of accidental falls, the case will also guard your phone until it breaks.
Also, when you use a case on your iPhone, it improves the look. All iPhone cases beautify any iPhone that sits in them, even the transparent ones. You can even get a customized and personalized case.
They also improve the feel and protect the exterior of your phone. Some cases have additional features like finger loops, wireless charging, and MagSafe compatibility. They are affordable and effective
Why You Should Trust Us
Many iPhone cases are being paraded as the best ones that you can buy. That's why we decided to search for you so that you could get excellent value for your money.
While there are many reviewers on the internet, we went the extra mile to look for the perfect choice for you. In the next section, you will learn how we evaluate and pick the iPhone cases that made the super list we have for you.
How We Picked
We bet you have seen many iPhone cases online or in stores, but you don't know the one that will protect your device and last a long time.
To give you a cost-effective and efficient product, we reviewed professional opinions and previous user experiences with many iPhone cases. Professional opinions from phone experts, technicians, and gadget reviewers set us on the right path.
We also used some criteria to pick these cases. We considered the quality of these cases and made sure that they were doing an effective job. They protect the buttons and even the screen thanks to their raised edges and sides.
They are well-constructed and excellently sized. They are sturdy and durable. We also considered their weight and ensured that they are light and don't add an extra load to the phone's weight.
All the cases on our list are sleek. Most of them are also available in different lovely patterns. They are sturdy and durable, offering you 100% value for the money spent.
They are intelligently designed as the charging ports, the camera unit, and the buttons are well protected and accessible. They don't clog the port or cover the camera. They are perfect and effective.
Care and Maintenance
Getting the right case for your phone
The best way to get the right case for your phone is to know the right size of your device.
Check the texture and structure of the case you are getting and make sure they give easy access to all buttons and spaces.
Getting a screen protector
A screen protector is nice because they serve as the armor of the screen. It protects your screen from scratches and damage.
An excellent screen protector should be easy to install. Most top screen protectors are of the same quality. It is good to know the size of your screen so that you will easily get the appropriate screen protector for it.
Do I need to clean my phone case?
Yes, you should clean your case occasionally. Phone cases protect your phone from dirt just like clothes.
Once in a while, remove your phone and clean the case with a dry or wet napkin. If you clean with a wet napkin, dry the case with a dry napkin.
Using a damaged or broken case
This is the wrong way of protecting your phone. If your case is broken or damaged, get another case immediately and dispose of the damaged one properly.