The Best iPhone 12 Cases for 2023
The best iPhone 12 cases will keep your phone safe by fitting like a second skin.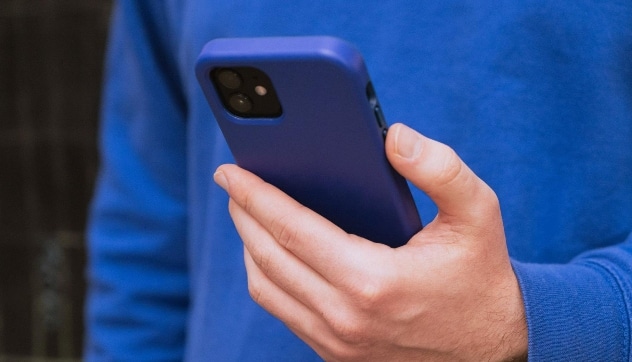 Imagine the horror of dropping your iPhone 12! You'll probably get away with just a few scratches, but if luck isn't on your side, you could end up with a broken screen. Why take any chances when you can add a stylish case for your iPhone 12 to protect it from such mishaps?
A case for your iPhone 12 may not be all that necessary but it is a great accessory to protect your phone and also personalize its appearance.
The best iPhone 12 cases will protect your phone by fitting almost like a second skin and without affecting your usage of the phone.
With the astounding variety of iPhone 12 cases out there, it can be confounding to choose the right one for your phone. This is why we have collated a list of those that combine aesthetics and functionality to make the buying decision easier.
How We Picked
Protection

The primary reason to buy an iPhone 12 case is to secure it against drops and accidental scratches. We took into account the construction material to determine the degree of protection offered by each case.

Size/Thickness

The size of the iPhone 12 case must match the phone dimensions for appropriate fit. Also, if the phone case is too bulky or thick, it can add to the weight of the device and possibly create a hindrance to ease of handling and use.

Design

The design of any phone case must be such that it provides complete coverage without affecting the ease of use. Full coverage of the design with apertures for the camera, charging ports, and button protection were some of the design features we considered when
choosing the best iPhone 12 cases.

Cost-Effectiveness

When it comes to protecting your iPhone 12, you don't want to compromise on price for durability and protection.

At the same time, you don't have to shell out a ton of money either. We considered cost-effectiveness as a factor in selecting the best iPhone 12 cases.
Our Top Picks
Best Pick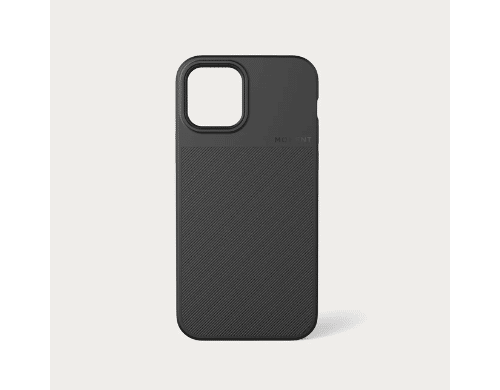 This case with a super-thin body withstands drops well.
The Moment Thin Case offers a great fit, excellent protection, and a sleek design.
The Moment Thin Case, as its name suggests, is one of the thinnest iPhone 12 cases available. It is also compostable, making it a sustainable choice among the various options for an iPhone case. With cushion protection, it also rates highly on drop protection.

This Magsafe compatible case is also great for mounting lenses with its detachable M Series mounts.


Runner Up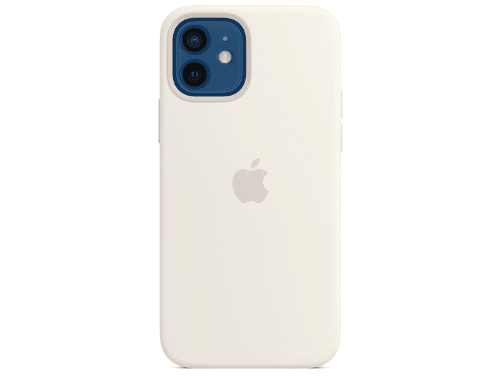 This original iPhone accessory is a compatible and stylish case for your phone.
The Apple iPhone 12 silicone case with Magsafe is a reliable case that comes in a range of colors too.
The Apple iPhone 12|12 Pro silicone case with Magsafe provides great protection for your iPhone. With its soft body and easy grip, it is easy to hold and will not slip out of your hand. Its magnetic ring makes it extremely compatible with the Magsafe charger for faster wireless charging.

It also comes in a whole range of color options that give your phone a stylish look.
Most Cost-Effective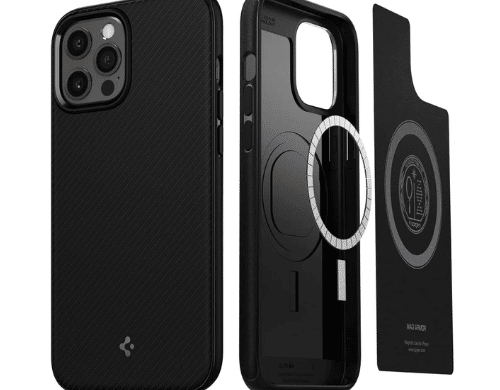 With a simplistic design, this iPhone 12 case is a great budget buy to protect your phone.
The Spigen Mag Armor iPhone 12/iPhone 12 Pro case features a simple design that provides great protection.
For those looking for a budget-friendly iPhone 12 phone case, the Spigen Mag Armor is a great buy. It has a no-frills look and a slim profile, which makes it easy to handle and use without adding to the weight of the phone. The case is shock-absorbent and protects the phone against drops and minor scratches.

Everything We Recommend
Best Pick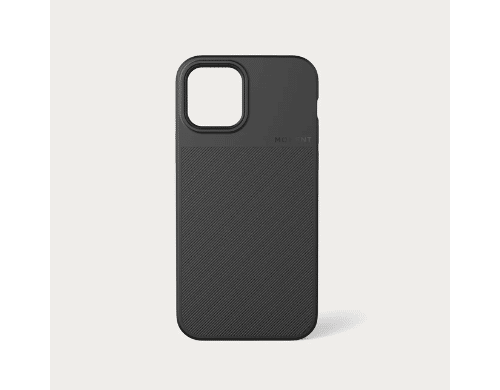 This case with a super-thin body withstands drops well.
Runner Up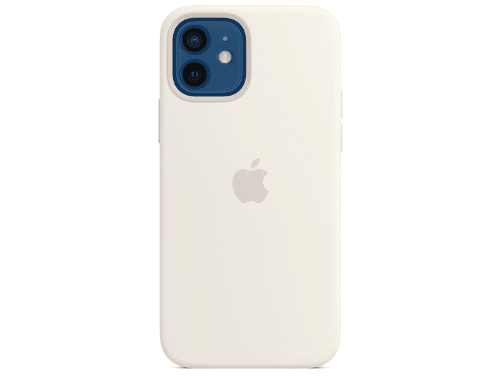 This original iPhone accessory is a compatible and stylish case for your phone.
Most Cost-Effective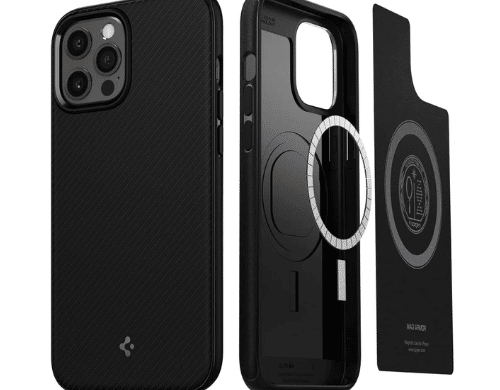 With a simplistic design, this iPhone 12 case is a great budget buy to protect your phone.
$19.99
Who This Is For
The products in this list are for those who own an iPhone 12 or iPhone 12 Pro and want a case that will protect their phone with a stylish look.
Picking the right size
When it comes to picking a case for your iPhone 12, it is important to look for the right size, which fits your phone almost like a second skin.
Anything too tight can damage the buttons, and anything too loose can fall off easily. As such, we have picked cases that are designed exclusively for the dimensions of the iPhone 12.
Do I really need a phone case?
While some might argue that they don't necessarily need a phone case with the iPhone 12, we recommend that you get one as an added layer of safety.
The right phone case will allow you to use your phone without any obstructions and also protect it against damage.
Why You Should Trust Us
There are various iPhone 12 cases available for phone owners, with different features and specifications. We went through a wide selection of cases to find ones that would not only provide better protection for the phone but also allow you to use your device seamlessly. And of course, we included aesthetic appeal as a factor to give you a case you could show off too.
How We Picked
With the daunting task of making our top picks from such a broad range of options online, we went all in to find just the right iPhone 12 case for you. We looked at previous customer experiences with different cases and carried out our comparisons of the specifications of individual brands and makes.
Some of the criteria we considered included the physical dimensions of the cases, price, durability, access to ports and buttons, as well as MagSafe compatibility.
We also explored cases with different aesthetics, ranging from clear cases to silicone ones, leather-finished ones, and more. At the same time, we focused on finding you the best bargains and price deals so you spent your money in the right place.
Protection: The primary task of any phone case is to protect the device. Depending on how you use your phone and the type of coverage you seek, you can choose from hard cases, soft cases, silicone cases, wallet cases, and flip phone cases.
We looked at various styles and makes to find the ones that provide the best protection for the iPhone 12.
Screen: While most phone cases do not cover the screen, for our list, we looked at cases with raised bevels as well as flip and wallet covers, which will provide sufficient protection for the screen.
Buttons: In any iPhone 12 case, the presence of ridges for the phone's buttons facilitates ease of use. As such, we have looked through various cases to find the ones that make it easier to touch and operate the buttons on your iPhone 12.
Size: A case for your iPhone 12 must be compatible with the dimensions of your phone. Also, the iPhone 12 and iPhone 12 Pro have similar dimensions, which is why you can choose a case for either phone interchangeably.
Thickness: iPhone 12 cases are available in slim and weightier thick versions. We undertook a thorough review to find iPhone 12 cases with a moderate and slim thickness that would also provide ample shock absorption and not feel too bulky to use.
Weight: The weight of the iPhone 12 case will affect the ease with which you carry and use the phone. Most people prefer lightweight cases. Thick and bulky cases, however, provide better shock absorption. We have tried to achieve a balance between protection and weight in our picks.
Style: We went through a wide range of styles to pick our selection of the best iPhone 12 cases. Our choices ranged from the wallet and flip cases to back cases available in different materials.
Design: When it came to the design of the iPhone 12 cases, we were set under a deluge of options. We looked at plain, transparent, and patterned cases as well as leather and wood finishes. There is also the option of customizable designs, which we factored in during our decision-making.
Price vs. quality: While comparing different iPhone 12 cases, we attempted to balance price with quality. This is why our picks include mid-range vacuums and budget-friendly ones.
Durability: Since the idea behind getting a case for your iPhone 12 is to protect it, the case itself should be durable. We went through customer reviews and checked the specifications of individual models to select the most durable iPhone 12 cases.
Charging port access: The iPhone 12 has a lighting port and can also be charged with the wireless MagSafe technology. We explored the different iPhone 12 case options to find ones that would support MagSafe charging and also allow for ease of access to the standard charging port.
Button access: In choosing the phone case for the iPhone 12, we also looked into the button access feature in every version. Cutouts for the buttons must be located at the right positions and must not be too hard to press.
Camera access: The camera of the iPhone 12 is one of its most popular features. Any case for the phone must therefore come with a compatible cutout that fits the camera notch just right and does not cover any apertures.
Care and Maintenance
If you bought a phone case for your iPhone 12, then a little care and maintenance now and then will keep your case and phone clean and as good as new for as long as you use it.
Getting the right case for your phone
When you buy a phone case, you must choose one that is made for your specific phone model. We suggest that you choose cases that are specifically made for the iPhone 12 or the iPhone 12 Pro.
Getting a screen protector
You can add to the protection offered by your iPhone 12 case by installing a screen protector for your phone. This will protect the phone screen against scratches and damage in case you drop the phone.
Do I need to clean my phone case?
Your phone case becomes the first barrier against damage, but it ends up becoming dirty over time, accumulating dust, germs, bacteria, and even water and sweat stains. To avoid damage to the phone from these elements, you must clean the case regularly.
Most cases can be cleaned with soap and water, and we recommend you use this method every month. Alternatively, you can also use rubbing alcohol to clean and disinfect the case.
Using a damaged or broken case
If your phone case is damaged or broken, avoid using it. The broken edges or parts can damage your phone, and we recommend that you replace the damaged case as soon as possible.
When using your iPhone 12 case, make sure that all buttons and ports can be used easily. The buttons and ports should not be hidden, and there should be markings on the case for them.