The Best iPad Cases for 2023
There are few iPad accessories out there able to provide the same level of utility as these top-quality cases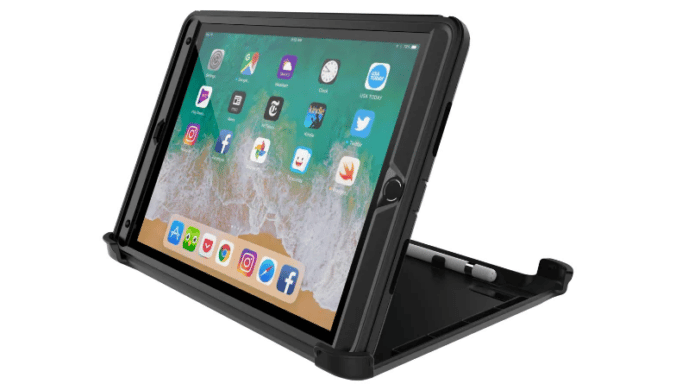 Because you want to get the most out of your iPad, you'll need the right accessories before you can start doing business, connecting with people, or using it in an emergency. From headphones to chargers, the range of accessories can be extensive. And, we're here to help you purchase one of the most important accessories – the iPad case.
It provides ultimate protection, a new look and feel for your iPad, expands the iPad's auxiliary functionality, and ensures your iPad has a higher resale value. Different iPad cases are appropriate for different models and people with various personalities. This review is guaranteed to make your choice quick and easy.
How We Picked
Protection

The environment in which you use your iPad will determine the type of protection you require from a case. If you use your iPad outside, you'll need a tough case for maximum protection. A simple silicon/leather case will suffice for home use.


Design/Aesthetic

Besides protection, cases also provide a bit of style too. We went for cases with a range of colorful aesthetics. To make it easy to use your iPad, we opted for cases designed to double up as stands.


Size/Weight

As no one would like to have their iPad weighed down by a case, we looked into the sizes and weights of the iPad cases to pick out the lightest cases that fit the models on sale in the market.


Cost-Effectiveness

iPad cases come at varying price points. While expensive ones may offer superior and lasting protection, there are equally affordable ones that get the job done. To make it easy, we ensured that their price matches the quality promised.

Our Top Picks
Our Top Pick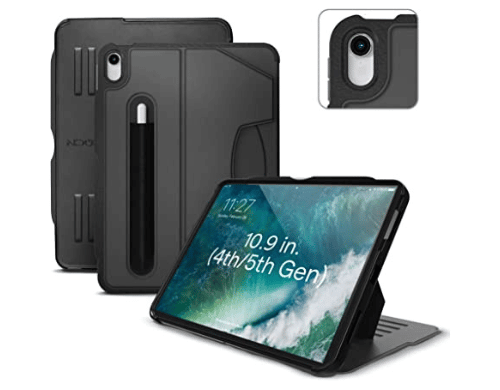 ZUGU promises an iPad case that is strong and durable even in tough environments.
The ZUGU iPad Air 2020 Case truly does the job – it protects your iPad's screen and buttons, and promises to last for a significantly long time. This case offers an AppleCare+ option to help in repairing your iPad once it gets damaged. With high customer review ratings and ranking feedback, as well as endorsement from very trusted sources, this case is perfect for everyday iPad use.

It may leave a significant but worthwhile dent in your wallet.
Our Runner-Up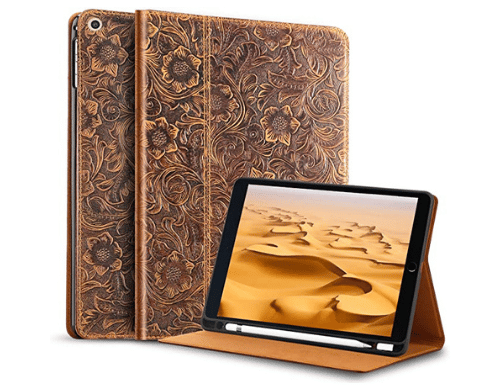 Gexmil Leather iPad 10.2 Case features a leather exterior to offer a natural feel to the everyday iPad user.
This case is good for your everyday use – either in your office or home – and offers slots for diverse iPad standing positions. Available in tanned hand-made leather, this case offers a natural feel through the wrinkled texture of the case to give you a comfortable feel when using an iPad. The openings for your camera and buttons allow easy navigation of your device from the outside world.

With an 80% hand-made leather exterior, it shows elegance and grace.

Most Cost-Effective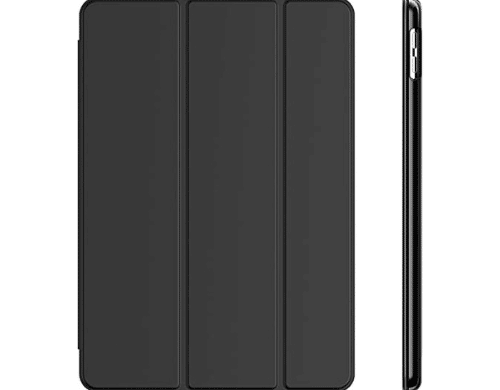 JETech Case is a classic - Waterproof and compact without having to break the bank.
The JETech Case is a suitable solution to your problem of iPad damage risk! This case protects your iPad from physical damage by preventing water, dust, and other foreign materials with a durable PU/PC material. The case is a hybrid case designed to help every iPad user do what is expected of them - protect their iPad.

Want to protect your 10.2-inch iPad? Look no further!
Everything We Recommend
Our Top Pick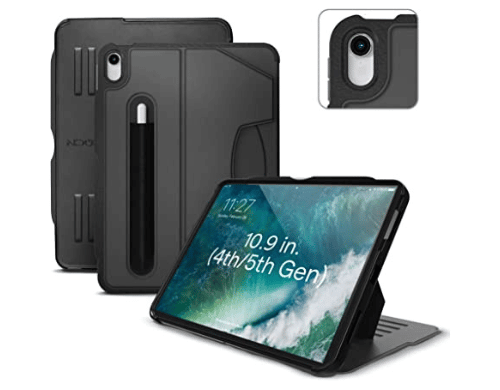 ZUGU promises an iPad case that is strong and durable even in tough environments.
$59.99
Our Runner-Up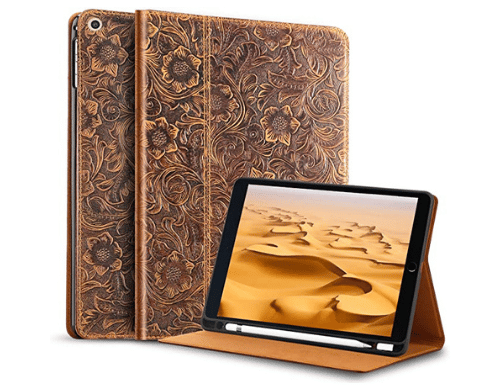 Gexmil Leather iPad 10.2 Case features a leather exterior to offer a natural feel to the everyday iPad user.
Most Cost-Effective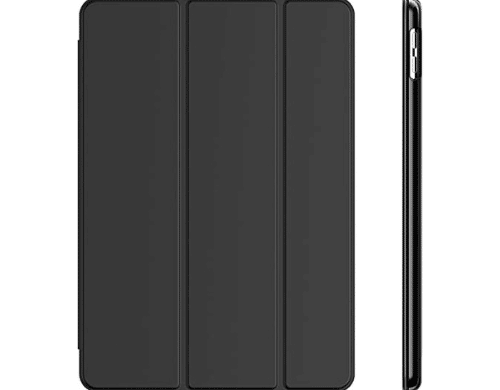 JETech Case is a classic - Waterproof and compact without having to break the bank.
$9.99
Who This Is For
Who This Is For
The products here advertised are for all users of iPad devices and all businessmen, students, and household staff who love these devices!
Picking The Right Size Case For Your iPad
IPad comes in various sizes and the same applies to cases. To get the right size case for your iPad, measure your iPad's dimensions physically or check for the dimension of your device on Apple's website. You can get the model number on the backside of your iPad or the order number in the settings section to access your iPad's dimensional information on the manufacturer's website.
Why You Should Trust Us
Many phone cases are on the market with most being of inferior quality and can't fit an iPad. Therefore, we found the best quality for protection from drops, dust, water, and wear and tear.
How We Picked
It's not easy to find the right iPad case online with such an intimidating and large collection online. To make the search process earlier, we scoured past customer experience with all kinds of iPad cases and accumulated their opinion on the usage the iPad cases had on them. These experiences ranged from using the iPad for business purposes, issuing the iPads to their children for learning, and any other functions they deemed fit. With all these first-hand opinions coming from a range of iPad users, you can trust our methods and find the right case for the job you're tackling this summer.
We searched through various products made from different materials including glass, leather, and PU/PC to find the most suitable fit for your iPad. When making our choice, we looked for iPad cases with screen protection and button protection to keep your iPad safe as you use it. Across all our choices, you'll find durability and cost-effectiveness to be crucial parts of our evaluation process as keeping your iPad safe and ensuring your money is spent wisely is our top priority. As always we searched for the best deals or bargains to find you the most cost-effective iPad case that still maintains quality and aesthetics.
Protection
We looked at how the iPad cases protected the screens of the iPads. With the most effective having magnets that attach the cover to the phone to prevent it from opening unexpectedly, we tested all and featured the best. Since buttons are required to power up your iPad, adjust the volume and help to perform extraneous functions, we identified their need for protection. Most of the iPad cases we chose had adequate protection to buttons that ensured they lasted long. Coverage of your iPad is essential to its longevity. Therefore, we tested if the iPad cases fully covered the iPads to protect the iPads from dangerous accidents.
As cameras have sensitive glasses that get damaged by scratches and dirt, we selected cases that not only had the right camera access but were designed to protect the camera from damage.
Design/Aesthetic
We were interested in the form factor and shell types of the iPad cases. The right form factors and shell types are attributed to the higher quality of iPad cases. A fold-out stand helps to place your iPad in a great position for reading. We, therefore, checked if the iPad cases had fold-out stands that could be of use to you – the end user.
Water-resistant Material:
An iPad can get damaged by water. This made us look into the water resistance of these iPad cases which would help the iPads avoid short circuits and rusting caused by high moisture content.
Size:
We identified the sizes that were needed in cases to cover iPads well. This will help you make the right purchase decision!
Weight:
Weight is a debatable topic when it comes to cases. Lighter covers for iPads are simple and cheap but they barely cover the screen and buttons. Heavier covers may add weight to the iPads, so we aimed at evaluating the relation between weight and quality and achieved a balance between the two while selecting these iPad cases.
Price vs Quality:
Price refers to consideration that you place on a product. Your cost of getting an iPad case was predicted and matched to the quality derived.
Care and Maintenance
IPad cases don't cause overheating in any case. You may indeed feel your case heat up after long use. The lengthy performance delivered by your device may lead to a high temperature. Leave your iPad for some time to cool as you take a break from using the iPad. To clean an iPad case, use a soft lint-free cloth to wipe down the inside and outside parts of your iPad case.
Sources and Research
Further Reading and Similar Topics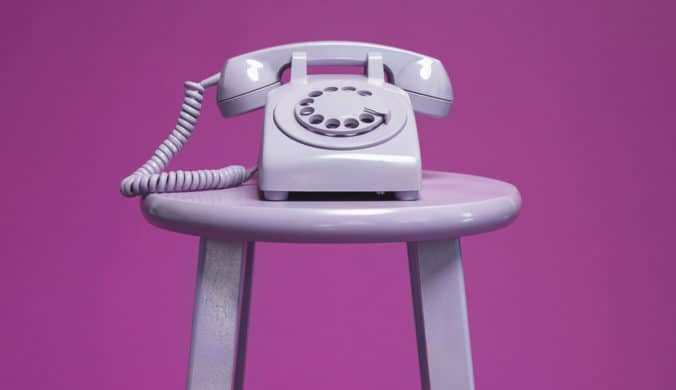 April 25, 2023
National Telephone Day – April 25
Can you imagine a world without telephones? We'd still be sending messages through pigeons!