The Best Insulated Jacket of 2023
Keep yourself toasty warm and beat the winter chill with one of these insulated jackets.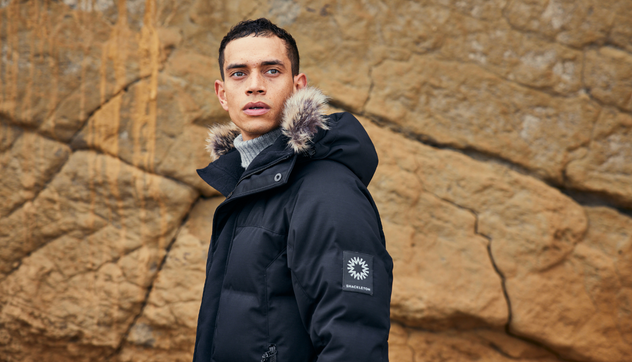 You don't have to stay cooped up inside whenever it gets chilly or icy. If you enjoy making the most of the cold weather, all you need is a good insulated jacket. You must remain dressed just right to ward off the chill. A good jacket should allow you to move freely without encumbering you with too many layers.
Trapping the heat with an insulated layer, made of natural or synthetic insulation, these jackets keep the body warm when the temperatures outside take a dip. Just wear them as such or over a waterproof vest and be ready to enjoy the winter! If you are confused about which one to buy from the vast selection out there, our list will make your choice so much easier.
How We Picked
Insulation Type

The type of insulation will determine how warm the jacket will keep you in different types of weather. For this, we considered all natural and synthetic insulations used in wet and dry conditions.


Comfort and Fit

There is nothing quite like a perfectly fitting insulated jacket to keep you warm on a freezing day. You definitely won't like a bulky jacket to weigh you down. Fit and comfort are two major aspects to consider while purchasing a jacket.


Durability

If you are going to spend money on a jacket, you might as well spend it on one that has a tough shell to keep you protected and also withstand wear and tear over time.


Cost-Effective

A jacket that will give you all the warmth and functionality you need without burning a hole in your pocket is always a good choice. Our top picks bring you products with the best features and most cost-effective options.

Our Top Picks
Best Pick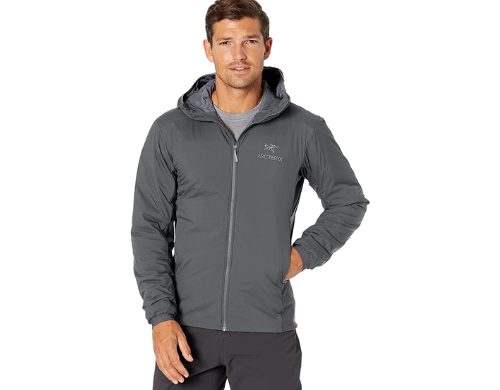 This is a lightweight and durable jacket that can be relied on for outdoor activities in the bitter cold.
The Arc'teryx Atom LT Hoody is a zipper-closure jacket made of air-permeable fabric with a DWR coating for moisture resistance. Gusseted underarms and stretch-knit cuffs allow for ease of layering and removal. It is available in standard sizes for both men and women.
The Arc'teryx Atom LT Hoody features Coreloft Compact 60 synthetic insulation for better heat retention. It also comes with a waterproof DWR shell to keep you dry in light rain.


Runner Up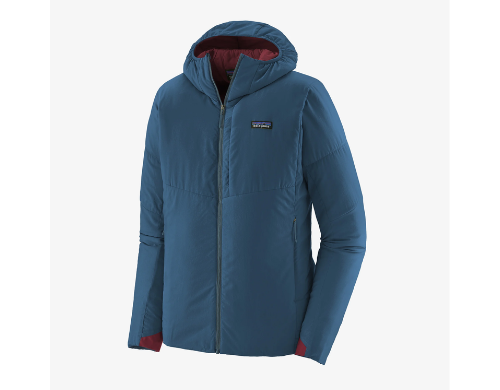 With its stretchy and breathable fabric, you'll stay on the move effortlessly in the winter.
The synthetic insulation in the lightweight Patagonia Nano Air Hoody keeps you warm all day. Its stretchable fabric allows for ease of movement all day. It also comes with a DWR coating on the shell to ward off drizzle and moisture.
The Patagonia Nano Air Hoody's active insulation keeps you warm and is an excellent choice for outdoor activities.


Most cost-effective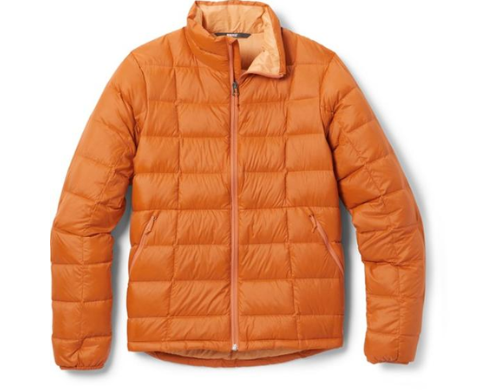 This cost-effective, no-frills choice makes little compromise on warmth and functionality.
The REI Co-op 650 Down Jacket's great fit and water-repellent shell are well-suited for light rain and snowfall. In mild weather, it can serve as a great protective layer to keep you snug as you go about your routine.
The lightweight and compact REI Co-op 650 Down Jacket 2.0 offers all of the essential features at a reasonable price.


Everything We Recommend
Best Pick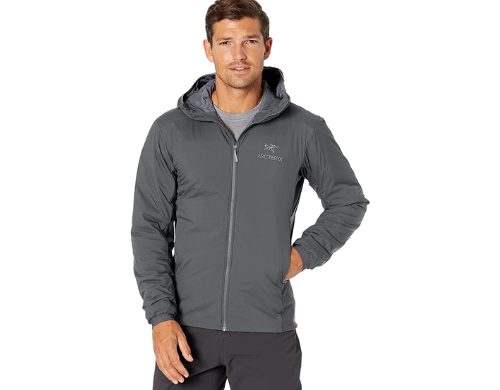 This is a lightweight and durable jacket that can be relied on for outdoor activities in the bitter cold.
$389.99
Runner Up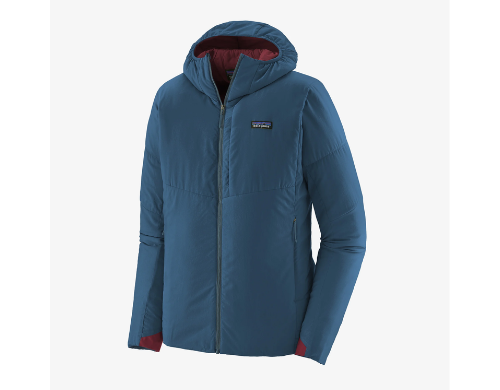 With its stretchy and breathable fabric, you'll stay on the move effortlessly in the winter.
Most cost-effective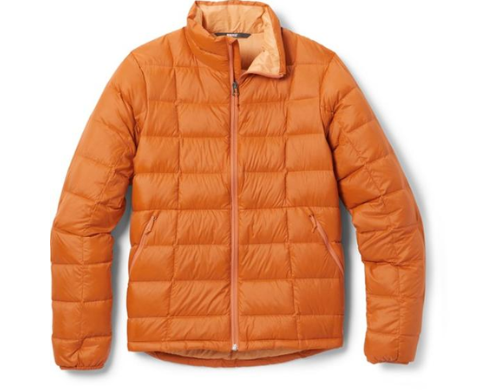 This cost-effective, no-frills choice makes little compromise on warmth and functionality.
Who This Is For
The jackets listed here are for those who enjoy staying outdoors when the winter sets in and want to stay warm while enjoying the cold weather.
Insulated jacket vs. a regular jacket: do I really need the former?
While the debate can go on, basically, you will want an insulated jacket to stay warm without the need to bulk up with layers. The insulated jacket is the most convenient option for staying warm.
Is it worth the splurge?
If wanting to stay warm in the outdoors while indulging in your favorite activities is on your mind, then go ahead and get yourself a good insulated jacket. If you are not in the mood to splurge, we have a great budget find that will keep you just as warm without costing you an arm and a leg.
Why You Should Trust Us
When it comes to picking a good insulated jacket, we know that there is an endless choices that can be quite confusing to any buyer. To save you time and effort, we sifted through brands, materials, styles, durability, features, and designs to shortlist the best ones that provide maximum value for money along with comfort.
How We Picked
We took the task of selecting the best-insulated jackets for you very seriously. Getting down to the nitty-gritty, we examined various aspects of individual jackets, such as the material, fit, size, style, features, and more, to give you the most reliable list. We also looked into previous customer experiences from verified users about the pros and cons of each jacket type to bring more authenticity to the process. From how well a particular jacket fits to the durability of the shell, ease of movement while doing outdoor sports, and even the choice of styles available — these, along with various other criteria, were extensively evaluated.
Material
When it comes to the outer shell of the insulated jacket, its durability against the external elements is of prime significance. We considered various natural and synthetic materials used for the insulation to find the best jackets.
Comfort
An insulated jacket should keep you comfortable and warm when you step out in the rough weather. We searched for jackets that provided the right warmth without compromising on ease of movement.
Fit
A great insulated jacket should be just comfortable enough to allow for easy movement without constricting you. It should also have room for an additional layer, in case you want to wear one.
Size
The right size makes a huge difference when buying an insulated jacket. We looked into the size options provided by brands for men and women.
Weight
The ideal insulated jacket will keep you warm without weighing you down with its bulk and layers. We examined several lightweight jackets with good insulation before giving them a place on our final list.
Design/style
We considered jackets that were timeless in style as well as some that followed the latest trends, thus catering to those who are not fussy about the style as well as to those who like to stay in sync with the latest fashion.
Zips and compartments
When it comes to the functionality of the insulated jacket, nothing works like zippers and compartments that allow you to store the essential stuff while providing enough space to keep your hands warm.
Water-resistant
We considered various insulated jackets, but none were found to be permanently waterproof. However, we went through the lists to find the ones that keep the water and snow away and keep you dry for long hours.
Durability
The insulated jacket must be chosen for the durability of its outer shell as well as the insulation layer. Those with materials that can withstand rough weather without getting easily damaged made it to the top of our list.
Packable
No one prefers a jacket that is bulky and takes up all the storage space, especially while on the go. We searched for jackets that could be rolled into a compact size for easy packing and to regain their shape when unpacked.
Care and maintenance
How to clean and dry
Cleaning your insulated jacket can be just as easy as washing your regular clothes, as most jackets can be easily machine-washed. Down jackets are best washed in cold water and dried on the low heat setting of the dryer. You can clean mud or food stains on the jacket shell using a mild detergent. Do, however, remember to hold the shell away from the insulation while cleaning the spot.
Where and how to store your insulated jacket when it is not in use
Once the season ends and it is time to put the insulated jackets back in the armoire, we recommend you hang them up in a cool, dry space. If you want, you can even use garment bags to store them. However, to preserve their shape, avoid folding the jackets.