The Best Insoles for Running and Walking for 2023
Walk and run with excellent cushioning, and protect your feet against blisters.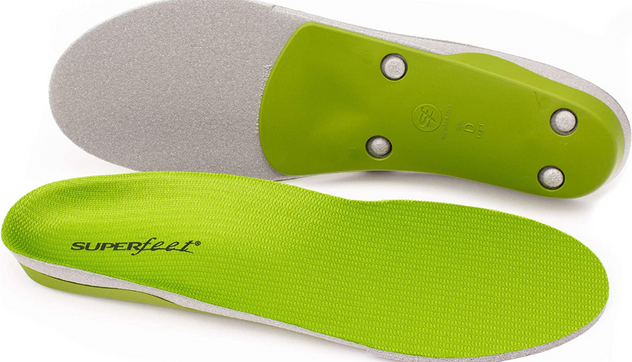 Walking or running is an important daily activity, and whoever has the privilege to do these tasks should do them in the right way. Walking is an essential activity because when you get out of bed, you walk to any angle of your home. Running is more of a secondary task that people indulge in as exercise. These two activities bring about the same results, and such results include a healthy and improved fitness level in the body, an increase in energy levels, and improved strength levels. If you do these activities incorrectly, you may cause more harm to yourself.
A crucial step to successfully harnessing these benefits is the use of an insole. Insoles, also known as inner soles or footbeds, are materials placed inside boots or shoes to make them fit better and look smarter. Insoles make shoes more comfortable to wear, and they also provide warmth. For runners, insoles protect their feet from blisters, and with their cushioning effect, they guarantee excellent posture. In this piece, we shall discuss appropriate and effective insoles for running and walking.
Our Top Picks
Best Pick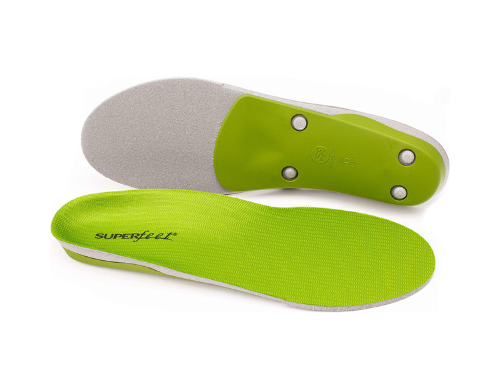 This is the overall best choice because it's a great fit for numerous shoes.
$54.99
Runner Up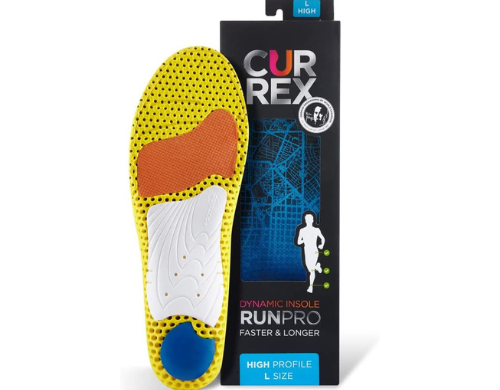 It is a light choice that makes walking and running comfortable.
$49.95
Most Cost-Effective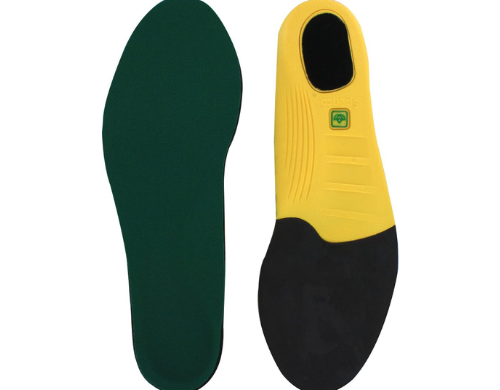 This is a great option for budget-minded people who want excellent comfort.
$24.99
Who This Is For
These insoles provide cushioning support for athletes, runners, and individuals with jobs that require them to be on their feet all day. These insoles are also recommended for people suffering from common injuries such as overpronation or plantar fasciitis; people who suffer from foot pain or are recovering from a foot injury; and people with a true foot deformity.
Do I need insoles for running?
Insoles are essential for athletes, runners, and the other aforementioned groups. When you put insoles in your shoes, you get additional support and cushioning. They make you walk or run comfortably, and they can prevent your feet from getting blisters. Most runners and athletes get insoles because of pronation. Pronation is the natural way your foot rolls inward for impact distribution upon landing, and this occurs differently from person to person. When you run and land wrongly, you are prone to overpronation, which may damage your feet.
If you overpronate while running, you need support that will cushion your feet excellently and absorb the shock of running. An insole is an excellent material that can do that for you. Insoles provide a comfortable environment for your feet to run and walk properly without any damage. You may not want to get it due to personal preference, but you need it as a runner.
How do insoles work?
Insoles are cushioning materials placed inside shoes to absorb shocks and make movements easier. They are just like braces for teeth, but they support the inner side of the foot and compensate for the lack of an arch. They apply pressure to specific areas of your feet and move them into the correct position for easy movement.
How thick do insoles need to be?
An extremely hard or soft insole doesn't equate to an excellent insole. An excellent insole should be made of a well-balanced and supportive structure that aligns perfectly with your feet. This way, you will enjoy comfort and improved health.
Why You Should Trust Us
Insoles have a bad reputation, as there have been numerous arguments in online forums. Professionals can't deny the fact that an excellent insole provides superb comfort and support. That's why we decided to do thorough research and in-depth analysis of these products so that you get good insoles that take care of your feet.
How We Picked
We searched the internet for expert opinions from podiatrists, foot care professionals, and coaches and came up with some. Then we proceeded to eliminate the inferior ones by looking thoroughly through customers' feedback on trusted e-commerce platforms. Their feedback talked about the comfort and improvement they enjoyed with these insoles.
We also checked their sizes and made sure that they are available in different shoe sizes. These insoles are relatively thick and made of durable material. These materials made the insoles comfortable and breathable for your feet whenever you used them. These selected insoles are well-built to guarantee excellent stability and improved posture. They have nice and pretty designs and are easy to maintain. We can guarantee you that these insoles deserve every penny you spend on them.
How We Picked
Thickness and Size

We were very careful when selecting these insoles. We picked relatively thick insoles that provide excellent cushioning and don't take up much space. They are soft and accommodating to any feet that sit on them. They are also available in different sizes so that everybody can get a taste of these amazing products.

Material - Comfort and Breathability

Materials used to make insoles are important and need to be considered because the material will determine the comfort that you will get. These insoles are made with top-grade materials that make them light and comfortable. They are durable against pressure and breathable enough to provide warmth for your feet.

Durability

An excellent insole should serve its owner for a very long time, and it should always be in good condition. That's why we picked insoles that are made with high-quality materials that can withstand pressure and weather conditions perfectly. They don't fade easily and are easy to maintain.

Cost-Effectiveness

Money is the determining factor in transactions, and whoever drops the money expects a 100% return on the money. We know this, and that's why we picked insoles that are investment-worthy. They provide excellent cushioning, protect your feet, and improve your health. These insoles are affordable and easily accessible.

Care and Maintenance
What size insole do I need to get?
The size of the insole you use is very important, as it is related to the comfort of users. To pick the right insole size, you need to know your foot size. If you don't know your foot size, then you can use your shoe size. Most times, an insole should be at least half a centimeter longer than the length of your foot.
How thick do insoles need to get
The thickness of an insole depends on the sole of your shoes. If the sole of your shoes is thick enough, you need a thin insole and vice versa. A thin or thick insole will provide the same comfort if it is well placed.
Ensuring insoles are supportive and padding
When the insole fits the feet in all areas, including the arch and heel, an excellent insole should have enough padding to support these areas. They should provide cushioning support to the feet and keep them safe while walking and running.