The Best Innerspring Mattress of 2023
The best sleep awaits you on these amazing innerspring mattresses!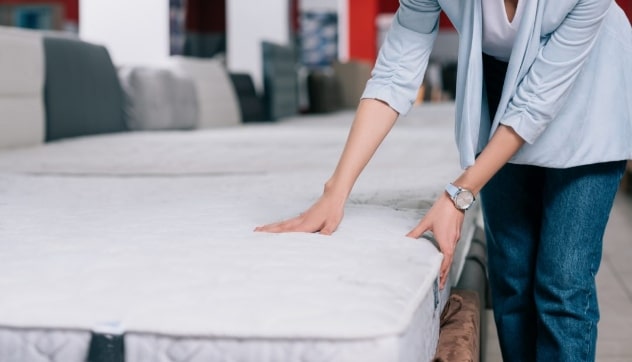 Did you know the average person sleeps 229,961 hours in their lifetime? That's like a third of their life. Crazy right? Well, that's how important sleep is in our lives. But there's something equally important; what we sleep on.
Therefore, how much you enjoy your sleep depends mainly on the quality of your mattress; its supportiveness, firmness, and overall comfort.
Much like everything in life, mattresses have seen their share of evolution. They went from the standard foam to the traditional innerspring.
These evolved into the most recent innerspring mattresses, which are like the traditional innerspring but with a layer of memory foam at the top. For our review, we focused on modern innerspring mattresses.
Quite frankly, nothing beats the modern innerspring mattress when it comes to the support, firmness, and comfort that mattresses provide. They have incorporated a layer of memory foam (amongst other critical constructive materials), earning them the name 'hybrid' mattresses.
There are so many hybrid mattresses available that you might find it hard to make a choice. In this article, we compiled a list of the best mattresses online and thoroughly evaluated each of them.
Our Top Picks
Best Pick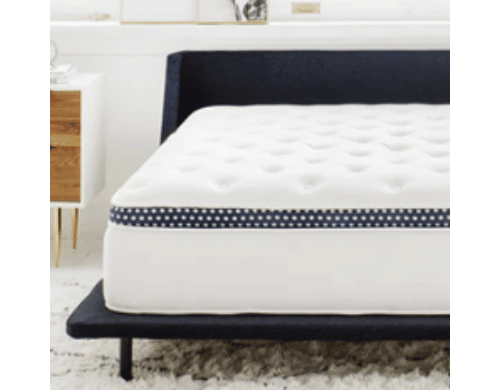 The best mattress for all-around comfort and support.
Runner Up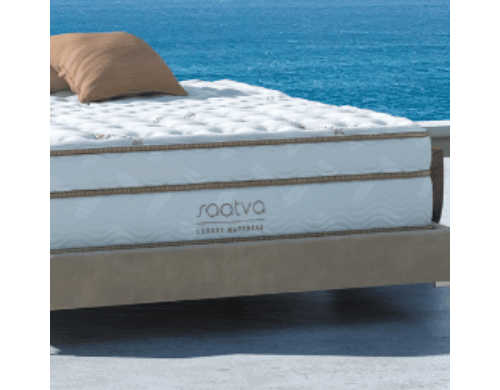 A blend of traditional innerspring feel and modern comfort.
Most Cost-Effective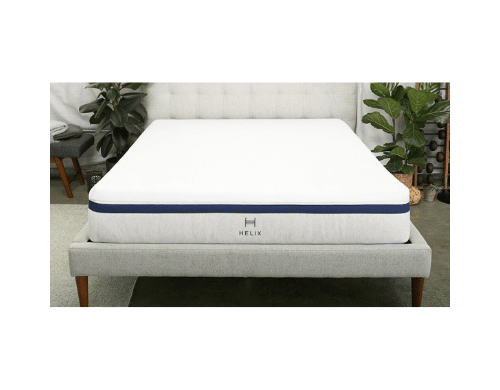 The mattress's medium hardness strikes a nice balance between the extremes of plush and firmness.
Who This Is For
Since everyone deserves a good sleep, innerspring mattresses are generally for everyone.
However, innerspring mattresses offer characteristic breathability and cooling effect. They are the best choice for people who tend to overheat when they sleep.
These mattresses have a characteristic bounce making them suitable for people who prefer to sleep on bouncy mattresses. This bouncy nature also makes it great to get in and out of bed and change positions on your bed.
Innerspring mattresses are relatively cheaper than foam and latex mattresses and are great for stomach sleepers too.
Innerspring vs foam – what's better?
No one type of mattress is better than another. Preference for mattresses will vary with individuality. We'll present a table of pros and cons for both types, and you can choose which is better for you.
| | | |
| --- | --- | --- |
| | Innerspring Mattresses | Foam Mattresses |
| Pros | More affordable | Offer better motion isolation. |
| | Offer firmer support. | Are best for side sleepers. |
| | Provide airflow for a cooler sleep. | Provide better pressure relief. |
| | Have a bouncy nature | |
| | Offer more support for heavy people. | |
| | Are responsive. | |
| | | |
| Cons | Offer less motion isolation. | Some foam mattresses trap heat, leading to hot sleeping. |
| | Known to become noisy over time. | They have a more extended off-gassing period. |
| | Known to sag over time. | Generally more expensive. |
| |   | Have little or no bounce. |
The table we provided above will help you choose between these two mattress types.
Is it worth splurging on?
Yes, innerspring mattresses are worth splurging on. They offer aesthetic features. Therefore they'll make good in your guest rooms and bedrooms. They offer a blend of tradition and modernity, giving you the old-school spring vibe with new-fashion comfort.
They provide a cooler sleep which happens to be their most outstanding feature. And if you like bouncy beds, then innerspring mattresses are the best option.
Will I need a mattress topper?
No, you wouldn't need a mattress topper. Innerspring mattresses are designed with characteristic plush tops, often cashmere Euro-tops, that will give you more thickness, firmness, and softness than most toppers you can buy.
Why You Should Trust Us
We reviewed a list of the top innerspring mattresses in the market, screening through them until we got our picks. We made sure to consider important factors determining how good the mattress will be — size, price, quality, and durability.
How We Picked
To make our picks, we first and foremost consider the quality of the materials used in constructing them. We gathered information on coil counts and polyfoam density.
A good innerspring mattress should have at least 400 support coils and 1.5 pounds per cubic foot density. We made sure to consider these before choosing the best mattresses.
We also considered the edge support to ensure we included beds you can sleep and sit on without rolling off the edge. We picked mattresses with at least a 10-year warranty and a 120-night sleep trial. Also, we made sure our picks are from brands with at least six sizes and different firmness levels that you can choose.
Finally, we considered mattresses with the best prices as far as beautiful design and durability of materials are concerned.
How We Picked
Quality and Comfortable Materials

Our picks are mattresses with dense foams, adequate coils, and plush tops, which are all ideal for premium quality and comfort.

Size

We chose mattresses that come in multiple sizes, some with more than one height, so you have many choices. However, we focused on queen-sized ones for our review.

Durability

We selected mattresses built with quality materials that will last so you can always get your money's worth.

Price

Quality innerspring mattresses are no doubt costly. However, we looked for the ones that offered high quality at reasonable prices.
Care and Maintenance
Innerspring mattresses are popular and will probably outlast all other kinds of mattresses because of their high durability.
However, this can be significantly affected if you don't care for your innerspring mattresses. Here's how you take care of your innerspring mattress to last long while maintaining its comfort, support, and quality.
Maintain the coils
Innerspring mattresses have coils at the core. These coils make for a cool sleep because they allow air to pass through, giving innerspring mattresses their characteristic breathability.
Therefore to maintain the quality of your innerspring mattress, you will have to keep the strength and function of the coils. Rotating your innerspring mattress helps you preserve the credibility of the coils as no one side will beat the pressure of your weight more.
Rotating your mattress will also help prevent the wear and tear that always comes with sleeping on one side of the mattress.
Utilize solid support
A mattress's support system allows it to carry and hold you. Therefore, adding to the support system will increase its function and make your mattress last longer.
Hence, it would help if you always stood your mattress on a solid support, be it solid bed frames or box springs. Good support will ensure that your mattress lasts many years before the first signs of sagging.
It's best to use support that lifts your mattress away from the floor; this will not only add to your bed height but will reduce your mattress' vulnerability to dirt.
Clean the mattress periodically and thoroughly
Use the opportunity to rotate your mattress to keep it dry and clean. When you turn your mattress, you should clean and freshen it up. Cleaning your innerspring mattress isn't as complicated as cleaning other types of mattresses because innerspring mattresses have less material.
Therefore, they are less likely to develop an odor and allow for easier and faster cleaning. While it's not wrong to wash your mattress, it's time-consuming because you'll have to wait for it to dry.
Drying your mattress proves more difficult in seasons of snow and rain. Therefore, it's better to dry-clean your mattress. You can do this by using a vacuum cleaner.
Vacuuming your mattress may seem absurd, but it deals with unwanted germs without using any liquid. If you perceive an odor from your mattress, use baking soda on it. Allow the baking soda to sit on the mattress for a while, and then vacuum it up.
If you're not using your mattress, keep it in a well-ventilated room. Your innerspring mattress needs a supply of air to retain its function.