The Best Infant Car Seat for 2023
Ensure your precious baby's utmost safety and comfort while driving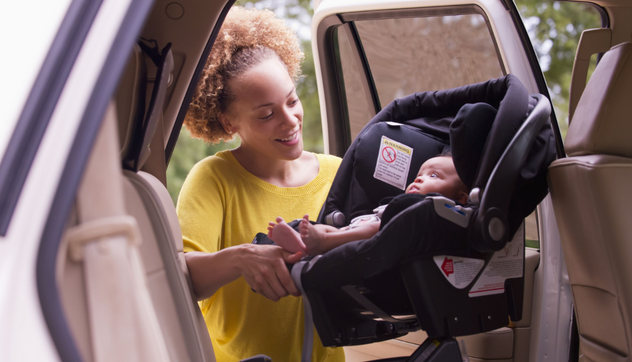 On your path to parenting, you'll find that one of the most important purchases you need to make is an infant car seat. Needless to say, your most precious cargo deserves nothing but the best seat. This purchase could appear straightforward until you discover just how many options are available in the market, and how many features are stated in the product information.
Generally, all infant car seats sold in the U.S. need to satisfy the same safety requirements. However, with over 60 models to select from, making the right decision might be a tad difficult. Well, that's exactly why we're here, to make your choice so much easier!
We have compiled this list to guarantee that you make the best possible choice when purchasing an infant car seat.
How We Picked
Comfort and Support

Your new baby will need the most comfortable experience while you drive. This is why you should choose infant car seats with features that are guaranteed to support your baby while providing the utmost comfort.

Security and Durability

Infant car seats should unarguably be safe for the baby to use while driving. At the same time, you should be able to use a good infant car seat for a reasonable length of period.

Ease of Installation

Since a proper fit is critical for your baby's safety, it is important to choose car seats that are simple and stress-free to install. Ideally, its installation process should not require excessive force.

Cost-Effectiveness

You shouldn't have to break the bank to guarantee your infant's utmost safety. This is why our top picks are an incredible bargain; so much value for a reasonable cost!
Our Top Picks
Best Pick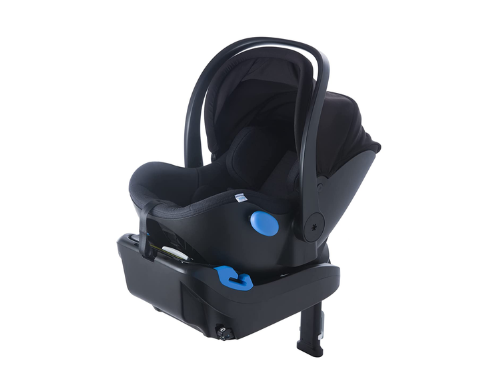 This may be a pricey choice, but it is entirely worth it!
The Clek Liing creates a new benchmark in infant seat safety. It also provides the ultimate comfort with its innovative safety features. You can also count on a simple installation year after year. This is a worthwhile investment.
Long-lasting choice, incredible value, and utmost comfort
Runner Up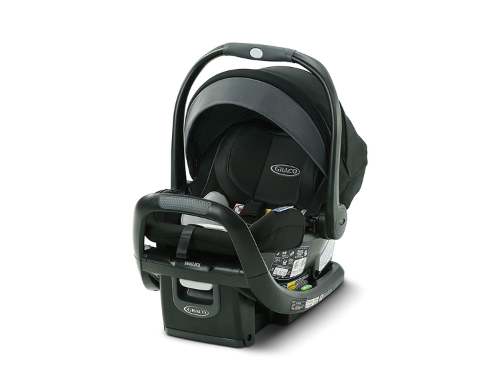 This is a fantastic choice to make for your baby's guaranteed comfort
For your darling little one, the GRACO SnugFit 35 DLX infant car seat combines safety innovations with fast installation (less than one minute) and comfort features. This product has an anti-rebound bar, guaranteed to ensure your baby is safe and snug. The headrest and harness can both be adjusted while your child is in the seat.
Guaranteed comfort and easy installation


Most cost-effective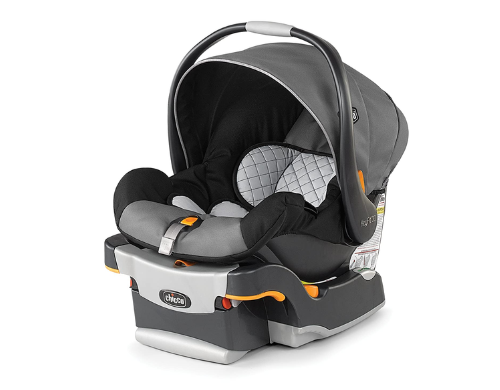 Spend much less on this seat and get the same great value!
The Chicco KeyFit 30 infant car seat has amazing quality and great features for a very reasonable price. It also comes with an easy installation process for your baby's comfortable experience. This car seat is also compatible with Chicco strollers. A must-have item for your baby!
An affordable choice that offers great value


Everything We Recommend
Best Pick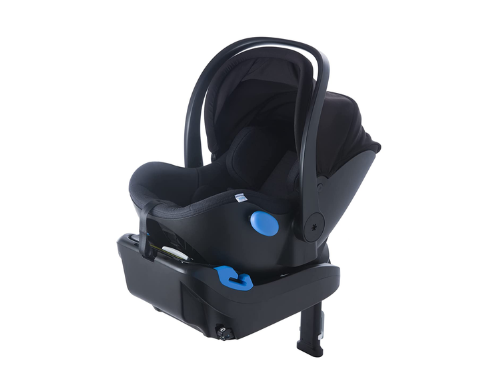 This may be a pricey choice, but it is entirely worth it!
$489.99
Runner Up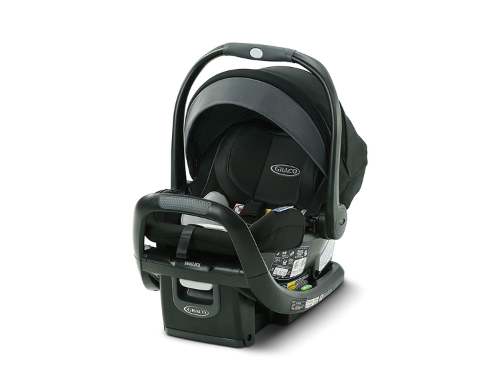 This is a fantastic choice to make for your baby's guaranteed comfort
Most cost-effective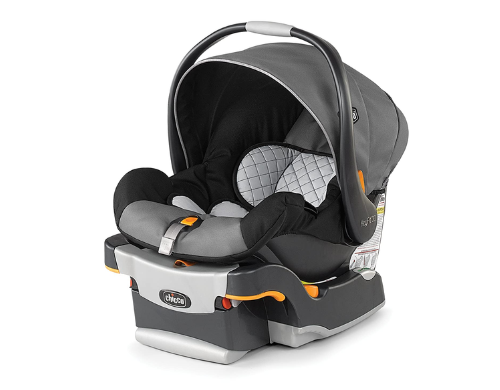 Spend much less on this seat and get the same great value!
$183.99
Who This Is For
This is not exactly up for debate; if you'll be riding in your car with your precious baby, then an infant car seat is a must-have for you!
Car Seat Safety and Legality based on Location
Child safety seat rules exist in every state in the U.S., mandating the use of car seats for children under a specific age. A rear-facing car seat is required for infants under the age of one year. Thankfully specialized infant car seats are only meant to be used facing backward. For younger children, however, you can use convertible car seats facing backward and then change them around to be front-facing later.  Regarding the size and age at which kids can lawfully transition to a front-facing seat, legislation typically differs by state. Many states have however mandated the use of a rear-facing car seat for all children under the age of two.
Evidence from research has shown that it is safer to keep children in rear-facing seats. Due to this fact, parents and caregivers are more often found keeping their children rear-facing, even past the age of two. Policy experts are also of the opinion that the longer a young child is positioned rear-facing, the safer the child is. The National Highway Transportation Safety Administration (N.H.T.S.A.) and the American Academy of Pediatrics (A.A.P.) are also in support of this rule. Ideally, they should be kept in this rear-facing position during rides until they exceed the rear-facing height or weight restriction of their car seat. (Before 2018, the A.A.P. advised that turning a child around at the age of two was fine.)
The strict regulations governing infant car seats are, in truth, well-deserved. Car crash mortality has decreased since the 1970s, but despite this fact, they remain a significant cause of death and injury for children in the U.S. The widespread adoption of child-restraint seats has contributed to the decrease in vehicle-crash fatalities, and cars, as well as car seats, have become far safer during the last 15 years. Tennessee passed the nation's first child restraint law in 1978, and in the space of four years, the rate of motor vehicle-related deaths among children below four years of age had dropped by more than half in the state. Child restraint laws had been passed in all 50 states by 1985. Choosing the right car seat for your child's age and stage, and properly installing it, could be one of the most important decisions you make for their safety.
Infant Car Seat vs Convertible Car Seat
Infant car seats have several characteristics that set them apart from convertible car seats. Many convertible car seats are typically designed to cater to different weights as well as heights (from newborns upwards). Furthermore, convertible car seats (unlike infant car seats) start in a rear-facing position for younger riders before being turned around. Infant seats, on the other hand, are only designed to be rear-facing. The reason for this design is valid because the rear-facing position is the safest for tiny infants and affords the most protection.
Infant seats, unlike convertible car seats, are typically bucket-shaped with a removable base and handle. As a result of this configuration, parents can click the seat effortlessly into and out of the vehicle, as well as carry the infant in the seat (the seat can also be attached this way to a compatible stroller). This is convenient since it eliminates the hassle of removing a baby from the infant seat every time there's a need to make a transition. However, it's important to note that, while newborns are known to sleep a lot and are prone to doze off during outings, using car seats as major sleeping gear or allowing your baby to sleep in infant car seats for an extended duration is not recommended.
Why You Should Trust Us
There are so many options to choose from when choosing infant car seats. We know how confusing purchases like this can be, especially since you have to make sure you're buying the best and safest choice for your baby.
This is why we examined studies from industry experts and the National Highway Traffic Safety Administration (N.H.T.S.A.), the government agency in charge of vehicle and car seat safety when researching this guide. We also read countless reviews and articles from credible sources, as well as scanning hundreds of internet user reviews.
How We Picked
In the United States, there are over 60 types of baby car seats available for purchase. We looked at online consumer reviews and news from various media outlets to narrow down the options. We also looked at the research and safety ratings that were available.
After our extensive research, we concluded that the ideal infant car seat should have the following qualities:
Ease of installation: 
We prioritized ease of installation because it is so important to an infant car seat's safety. We looked for seats that a responsible adult (following instructions) could install appropriately in a matter of minutes without the need for professional assistance.
Safety: 
We took note of crash-testing reports and ease-of-use statistics from the N.H.T.S.A. and other media reviews whenever possible. We also regarded additional safety measures, such as an anti-rebound base or a load leg to be positive, even though they may not be required.
Reasonably sized: 
You don't want your baby to outgrow his or her infant seat before you're ready to upgrade to a convertible seat. As such, we've suggested infant car seats that could fit newborns of ordinary to above-average size for over a year, at the very least.
Style/Design: 
We looked for infant car seats that are readily available, preferably in a variety of colors or styles, and can be purchased from several large outlets.
Price vs Quality: 
Even though we considered a wide range of pricing points, we made sure to give extra credit to infant car seats that offer exceptional value.
The comfort of the seat: 
With a newborn, life can be hectic; and an infant car seat should not be adding to the stress. As a result, we recommended baby car seats that provide the most comfort for babies while causing the least amount of stress for parents and caregivers.
Durability: 
We have ensured to recommend infant car seats that are long-lasting and may be used and maintained for many years. We recognize that, barring incidents, changing car seats numerous times before a baby outgrows them is not feasible, thus this is one of the characteristics we highlighted. 
Material: 
Better materials can make the installation process go more smoothly and provide your youngster with a more comfortable ride. We chose car seats that are manufactured from durable materials and provide additional impact protection. The car seat's fabric cover should be easy to clean as well. 
Weight: 
If the seat feels excessively heavy before you've even put in the passenger, it's failing to fulfill one of its primary functions. This is why we put weight into consideration when suggesting options for you.
Portability: 
Carrying an infant seat ought to be simple or manageable at the very least. The weight of the infant car seat contributes immensely to its portability, so we kept this in mind when suggesting options for you. The grip on the seat should be simple to grasp and adjust between settings.
Care and maintenance
Ideally, you should familiarize yourself with the manual if it is your first time cleaning an infant car seat. You don't want to overlook any special cleaning recommendations from the manufacturer, even if the majority of car seats will have identical materials.
A list of all the cleaning techniques and materials you can use should be included in the car seat instructions. If you can't find the instruction manual for your infant car seat, you can check online; the majority of manufacturers have what you need available on the internet. Simply look for  the model of your car seat on their website (check the sticker on it if you're unsure), and the manual should be accessible somewhere.
How to wash an infant car seat
To get started, you'll need the same essentials for most infant car seats:
warm water in a small bucket

a mild soap, like Johnson & Johnson's Baby Wash or Dawn Dish Soap

a sponge for wiping wet spills

a soft towel and baby wipes for cleaning up debris

a compact handheld vacuum.
Take note of the following when cleaning your infant car seat:
Get rid of solid waste first: 
Pick up as much solid waste as you can before starting to clean the nooks and crannies. Even though it may seem like you are picking for hours, when you do this, cleaning the seat will be a lot simpler.
For this stage, you can either use baby wipes or a plain cleaning towel. It's even better if you happen to have a handheld vacuum.
Take off covers and paddings: 
For simpler cleaning, remove the seat's cover and any detachable padding. The majority of infant car seats have covers that can be simply removed. Loosen any buttons or clips that were employed to hold it in place, starting at the top.
Many cloth coverings can be washed in cold water on the delicate cycle of your washer. Make sure this is allowed by double-checking your manual. Also, be sure to completely rinse it after using a light detergent. Never use the dryer if you use a washing machine. Any car seat component that is put in the dryer risks losing its integrity.
Use warm water to wash your cover by hand if it cannot be put in the washing machine. Clean the blemishes and stains with the sponge until they disappear. Rub carefully in a circular motion after applying the mild soap to any visible stains.
Clean the buckles and harness: 
Clean up the harness as much as possible using warm water and mild soap. It is not advisable to use stronger cleaning agents.  The harness's webbing could be harmed and the seat compromised by abrasive cleaners. They might also irritate your baby's skin. Use mild soap instead of any other cleaners on your car seats, not even natural ones like vinegar.
Cleaning the buckles is not too difficult. To remove any debris that could be lodged in the grooves and tiny corners, you should typically be able to swirl them around in the water.  Typically, each manufacturer will have various guidelines on how to wipe the buckles, so consult your manual for more detailed instructions.
Clean the frame: 
The easiest components to clean in an infant car seat are the base and frame. A vacuum cleaner is your best option in this situation if you are faced with a dry mess. After cleaning the entire frame with soap and warm water, wipe it down using a clean towel to eliminate any soap residue.
Reassemble the seat: 
Before reattaching the straps, make sure they are in their original, untwisted state from before cleaning. The crotch strap should then be positioned appropriately for your child if there are multiple slots available (according to the manufacturer's instructions for fit requirements).
When it's time to replace the (completely dry) cover, go to the manufacturer's video for guidance on how to do it correctly. Finally, make sure the straps are correctly adjusted by having your child sit in the seat before reinstalling it. You could also take it to a professional for assistance with the installation process. For seats facing the back, the straps should be at shoulder level or below it; for seats facing the front, they should be at or above the shoulder.
How to dry
Place the infant car seat where it can thoroughly air dry after cleaning. Any stink that remains will be eliminated and the car seat will smell fresh after air drying in the sun. If the cover is detachable, hang it outside and leave it to dry.
Alternatively, you can put the entire car seat out in the sun to dry, that's if the cover won't come off. It will certainly take longer than if it were disassembled, but it will be better than allowing mold or mildew to grow on it. To ensure complete drying, it is advised to let the car seat sit outside for a few hours, perhaps the entire day if possible.
Where to store an infant car seat when not in use
The easiest way to store your infant car seat is to clean it first, following the instructions we've provided above. Afterward, wrap the seat first in a blanket, then repeat the wrapping with a large piece of bubble or plastic wrap, once the clean coverings have been restored. 
At this point, you can place the car seat in a cabinet. A garage, attic, outhouse, or any location where the temperature can drastically change, should generally not be used to store infant car seats.
How to prevent damage
Whatever car seat you decide on, there are various ways to be sure you're using and maintaining it appropriately. To protect your infant car seat from harm and to ensure your baby's optimal safety, keep the following advice in mind:
Ensure a correct installation: 
The use or installation of infant car seats is wrong in close to 49% of cases. A properly installed infant car seat should have its base tightly secured to the vehicle. A professional's assistance is always recommended in addition to your owner's manual and online instructional videos. The installation of a car seat can sometimes be completed entirely for free in many children's hospitals, fire departments, and police departments by trained personnel.
Maintain proper strap adjustment: 
The child's harness straps should be secured such that no extra webbing can be pinched. The chest clip of an infant seat should rest around the infant's armpits and nipples. Also please remember that a baby grows rapidly, so the harness height adjustments that were effective on your previous journey might not be effective on subsequent ones.
Ensure proper positioning: 
For best safety, place the seat in the middle of the back seat, if at all possible. An infant car seat should always be installed in the rear seat of the automobile. The center seat, instead of the driver or passenger-side "sideboard" seat, is often regarded as the safest area for children to ride. Any car seat positioned in the middle of the back seat has the least likelihood of suffering from the consequences of the side impact, according to C.P.S.T. experts.
Clean carefully: 
Ensure that you don't deviate from the cleaning guidelines provided for your infant car seat. Depending on the specific make and model you have, the proper cleaning procedure for your car seat will vary. The recommendations for machine washing, drying, and the right kinds of detergent and soap differ greatly from seat to seat.  The safety of the seat and/or its fabrics may thus be jeopardized if you don't properly follow the directions, as we explained above.
When to buy a new infant car seat
Manufacturers generally advise against reusing infant car seats that are over five years old. This is because the seat might not be able to compete based on safety that a brand-new child seat can.
Consider the fact that since you've used that car seat for five years, car seat safety would have significantly increased. The main reason to replace your seat is that new technology and innovations are making modern car seats much safer.
Note that the suggestion to change infant car seats after five years is merely that — a suggestion. This does not indicate that an infant car seat is hazardous after five years, it just may not function to the same standards as a new car seat.
Durability of seat: 
Barring accidents, our top picks for infant car seats should last from five years upwards. Our cost-effective pick lasts for six years, and our top pick lasts for nine years, so it really depends on the brand you decide on.