The Best Induction Cooktop for 2023
We've compiled a list of the best induction cooktops in the hopes of inspiring you to make the best kitchen renovation decision.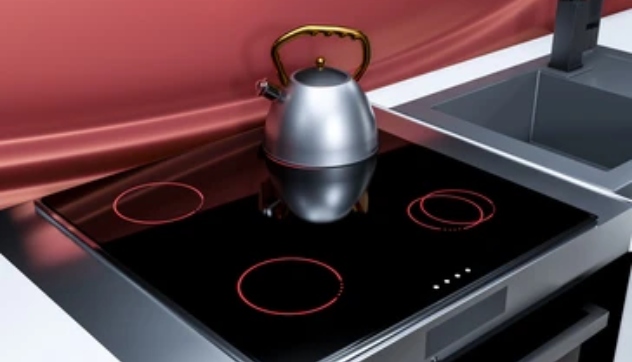 An induction cooktop is a type of electric cooktop that uses electromagnetic waves to generate heat for the cookware, causing your pans to generate enough heat for themselves. The heat source for this appliance is electromagnetic technology, which draws power from the electromagnetic fields beneath the cooktop's surface and then heats it by passing a current through the magnetic cookware.
Induction cooktops are known to be five percent faster at cooking compared to their traditional electric and gas counterparts.
Moreover, they can maintain a consistent temperature for a long time. Induction cooktops are easy to clean after use and are safer while in use since they do not get scorching hot. It may be difficult to decide which induction cooktop to purchase; therefore, we have chosen the top four models to help you with your decision.
How We Picked
Number of Cooktops

The number of cooktops on an induction cooktop varies by model and price. Some induction cooktops only have one burner, whereas others have two or more. You can get one with five cooktops if you have a large family or enjoy large appliances.



Temperature Controls

The temperature range of an induction cooktop is between 38 and 280 degrees Celsius. They heat faster than electric cooktops and reach rapid heating in around 15 seconds.



Power

On average, an induction cooktop uses about 1200 watts to 3000 watts. The use of electromagnetic induction technology makes its power usage more efficient than electromagnetic conduction technology.



Cost-Effectiveness

Induction cooktops are a bit pricey compared to electric cooktops due to the use of high-tech in their operation.

However, the price corresponds to the efficiency of the cooktop.


Our Top Picks
Best Pick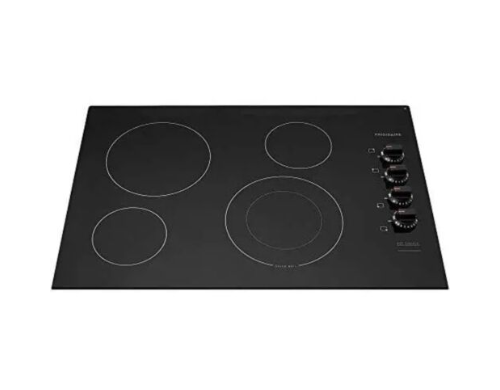 To fit different cookware sizes, the flexible element extends.
This cooktop has a Quick Boil element that quickly cooks meals.


The cooktop surface of this modern Frigidaire stove is made of black ceramic glass. Thanks to its four parts, including the SpaceWise® Expandable Element and ease of cleaning, you can cook more foods at once

Runner Up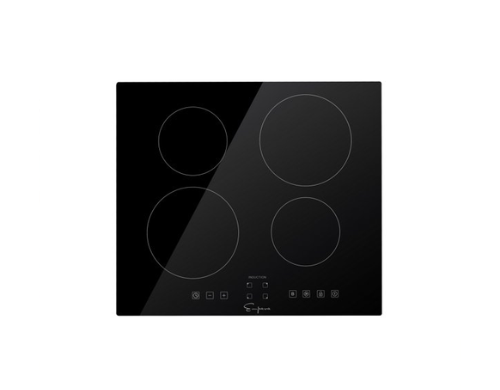 The Empava 24-Inch Stove offers better temperature controls when switching between low, medium, and high.
Its smooth ceramic glass prevents staining and discoloring with minimal cleanup.


The Empava is pretty affordable and features two eight-in-one heating elements of 2700 watts and two six-in-one heating elements reaching 2000 watts in power. Cleaning this cooktop is simple because it heats directly and does not retain excess heat, making it safer and easier to clean.

Most Cost-Effective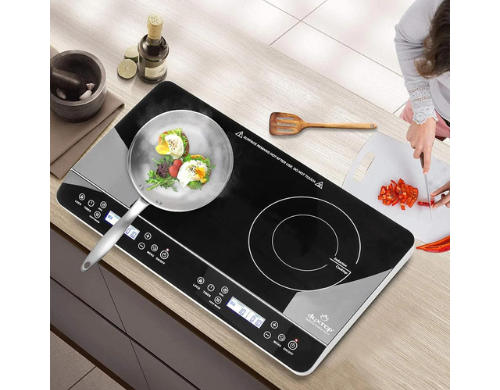 The Duxtop induction burner requires 120 volts or 15 amps of energy.
The Duxtop is safe to use and easy to clean thanks to its smooth surface.


The glass cooktop is simple to clean because there is no open flame or heating element, so food does not burn on it. Simply wipe with a damp towel. As long as the burners are in power mode, the power-sharing feature exchanges power among them, preventing electrical overload and ensuring optimum performance.

Everything We Recommend
Best Pick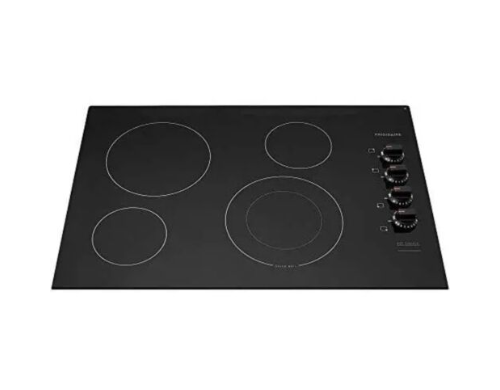 To fit different cookware sizes, the flexible element extends.
$489.99
Runner Up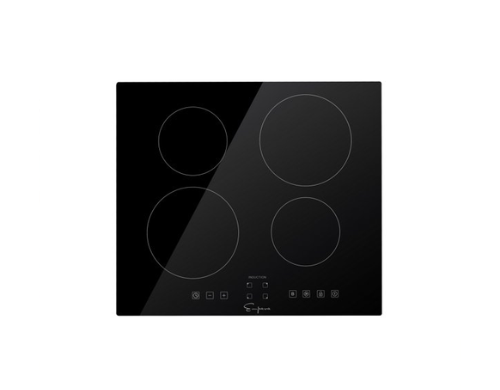 The Empava 24-Inch Stove offers better temperature controls when switching between low, medium, and high.
$399.99
Most Cost-Effective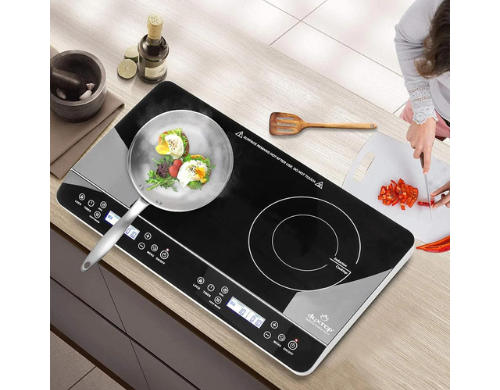 The Duxtop induction burner requires 120 volts or 15 amps of energy.
$239.08
Who This Is For
Anyone looking for a stylish and energy-efficient cooking experience will appreciate an induction cooktop. It is efficient because up to 90% of the heat energy produced is directed toward the pan itself, preventing energy waste. Individuals who enjoy quick cooking will appreciate an induction cooktop. These stoves are up to 50% faster than conventional electric and gas cooktops. Additionally, if you value your safety, this cooktop is ideal because it contains no flames or other elements that could ignite fumes or smoke and cause hazards in your home.
What is an induction cooktop?
An induction cooktop is a kind of electric cooktop that uses electromagnetic technology to heat the cookware and, as a result, makes the cookware a source of its own heat. This appliance is very efficient since it uses electromagnetic technology, which allows for quick and accurate temperature control of the cookware.
Induction cooktop vs. gas cooktop
The two cooktops mainly differ in how they produce heat to cook food. Open flames are the source of heat for gas cooktops. On the other hand, induction cooktops use electromagnetic technology to generate heat that cooks food on the cookware. Induction cooktops are way faster than gas ones, and temperature changes are quick. The absence of flames on induction cooktops makes them safer than gas cooktops. 
How does induction work?
Induction cooktops use specialized electromagnetic technology as their primary heat source. Induction cookware operates as a result of a current flowing through a copper wire coil placed beneath the cookware, which subsequently induces a magnetic current throughout the cooking vessel, producing heat for the purpose of cooking.
Why You Should Trust Us
Sincerely concerned about the critical role that trustworthy media plays in society, we have devoted our entire professional lives to this field as trained journalists. We take great pride in our editorial independence and dedication to placing the reader first. We follow a strict code of ethics and are approved to do so by some of the most prestigious organizations and industry watchdogs in the world.
How We Picked
Number of Cooktops
There are induction cooktops with one element, two elements, and even three elements. With an induction cooktop, each cooktop functions independently, enabling you to prepare several dishes at once or a large dish that takes up more space. A bridge function on some models enables you to combine two cooktops into a single large cooking surface for larger pots and pans.
Display
Induction cooktops come in different shapes and sizes. Depending on the model, every cooktop is designed to accomplish its intended purpose at the corresponding price. Some have more advanced features, such as heat regulation and remote control, while others only operate at a standard level.
Ease of Use
Using an induction cooktop is simple. They all come with a user manual that elaborates on the step-by-step process of operating the appliance. Although it may take some time to learn and get used to, the process is easy to master.
Temperature Controls
Temperature control and regulation for induction cooktops are precise with the help of a real-time sensor. Induction cooktops typically have a temperature range, but you can customize the amount you want to use. For a set period of time, the cooktop can self-regulate that temperature.
Ventilation
Ventilation is necessary with an induction cooktop to enable them to expel excess smoke from the home, fumes, and strong smells. A range hood is ideal for this purpose. A ventilation system is vital to ensuring that you and your family remain healthy and far from excessive kitchen fumes.
Price vs. Quality
Induction cooktops come in different qualities and prices, depending on their functionality and respective models. Safer with more advanced functionality, induction cooktops are likely to command higher prices.
Durability
The lifespan of an induction cooktop is measured in terms of operating hours rather than years. On average, a domestic-purpose induction cooktop can run for about 2500 hours, which is equivalent to 10 hours per day in about a year.
Easy to Clean
Cleaning an induction cooktop is easy. You can use a regular wet paper towel, dish soap, or stainless steel furniture spray to clean. The nonporous ceramic glass surface of the cooktop makes cleaning up a breeze.
Auto Switch-Off
The sensors embedded in most induction cooktops enable them to switch off automatically when they hit a certain heat level. The unit will shut down to allow the cooktop to cool down before resuming. This is a feature meant to enhance the safety of the user and the cooktop.
Water Sensor
On induction cooktops, a water sensor prevents the cookware from operating. When water comes into contact with the cooktop's surface, the cooktop automatically shuts off; this happens when the internal coil's insulation resistance decreases, which has the ability to produce a magnetic field.
Power
Induction technology makes it possible for induction cooktops to generate power for cooking. The electromagnetic field created below the cookware generates heat energy for the cookware used for cooking.
Energy-Efficient
Induction cooktops have proven to be up to 84% more energy efficient than other gas and electric appliances because the heat is only concentrated on the specific point meant to heat.
Care and Maintenance
Some induction cooktops are sensitive to the pans used. Ensure the pans are well-compatible with the unit for the optimum experience.
In addition, pans need to be smooth enough to avoid scratching and damaging the cookware.
Do the cleaning immediately after cooking. Apply white vinegar and clean hard water spots from the cooktop surface. A ceramic cooktop cleaner with a paper towel can also be used. 
You should take note of the "hot surface" indicator light that illuminates at the cookware's surface. This is a safety precaution warning that the surface is still hot, and you should not touch it. The indicator turns on automatically when temperatures are above 65 degrees.
Finally, it is a good practice to turn off cooktops after use to avoid unnecessary power waste.