The Best Indoor Security Camera for 2023
Are you curious about what happens in your home while you are away? Install an indoor surveillance camera to find out.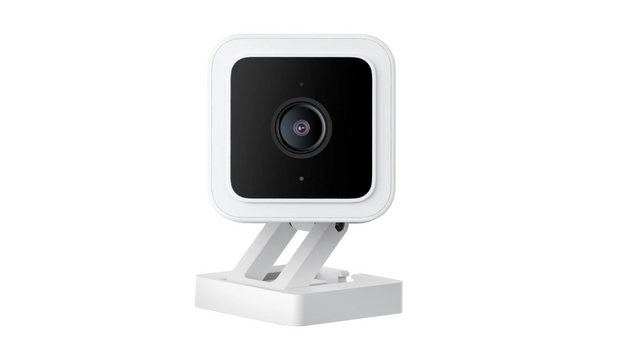 When you're not at home, it's natural to wonder what's going on, especially if you have children or pets. Installing an indoor security camera is often the solution. Modern cameras can be controlled from just about anywhere as long as you have an internet connection. Even better, they allow you to communicate with whoever is home. There is no shortage of security cameras, but not all of them are built equally. We've gone through several options, and here are our top picks.
How We Picked
Video quality

The video quality of an indoor security camera is determined by the resolution. A higher resolution objectively translates to better surveillance and greater detail per frame.


Night vision

It's important for a camera to support night vision, whether white or infrared. This will allow you to monitor events even at night.

Two-way microphone

While indoors, communicating with visitors or occupants in other areas via the cameras is important; hence, having a two-way microphone in indoor security cameras is essential.

Price

It's good to buy an affordable indoor security camera; however, an expensive camera offers better value and enhanced features for advanced indoor home security operations.
Who This Is For
This review is for all the people worried about the safety of their homes, not only from external attacks but also from within their premises or homes.
Indoor vs. outdoor security cameras
We noted that some cameras can act as both indoor and outdoor security cameras. However, most outdoor cameras tend to be more expensive due to their weatherproof casing and adaptability to direct sunlight. Indoor security cameras, on the other hand, have a heightened need for wireless connection within a home's range of Wi-Fi. While choosing between both preferences may be determined by the point of use, the choice of indoor cameras is highly dependent on their features.
Do these cameras have storage?
The indoor security cameras may store footage in the camera's storage, facilitated by a Micro SD card extension, or in a Network Attached Storage (NAS) system accessed through the internet. Such recordings can be done at the homeowners' request or at all times.
Is it a substitute for a full home security system?
A home security system may charge for all services, including monitoring the homes through physical guarding and surveillance, responding to alarms, and storing footage as evidence of burglaries and theft attempts. The indoor security cameras, on the other hand, may lead to no monthly or annual payments if no payment is needed for remote storage and maintenance – but would require personal action to protect the homeowners' premises. Some features of a full home security system, such as high noise level detection and motion alerts, are now available in indoor security cameras thanks to AI. Therefore, indoor cameras may not be a substitute for the home security system, but they help to save a lot of money and emulate the innovations in the traditional home security system.
Why You Should Trust Us
Most indoor security cameras are built for the traditional CCTV surveillance systems, with those meant for homes being of low definition, limited in storage, and expensive to acquire. We searched for the best indoor security cameras with substantially high picture quality and low maintenance costs.
How We Picked
Our search for the best cameras faced many hurdles that led us to worry about which indoor security cameras are appropriate. To overcome this setback, we formulated our research design while integrating customers into the model. These customers provided feedback on their experiences with the most recent indoor security cameras, which we used to compile the list of the best cameras. Some of the reviews revealed their experiences, such as having a super easy setup to monitor babies, enjoying excellent picture qualities, and watching the home while on the night shift! With the data used, we believe that the buyer will depend on us when wanting to identify the best indoor security cameras.
While conducting our product review research, we looked at the night vision option, video quality, angle of the lens, audio capabilities, and storage options for footage in the indoor security cameras. We also verified the cameras' WiFi capabilities, which would help them connect to typical smart home systems. Due to our focus on the customer, we chose the brands that offered value for money while taking price into consideration.
Video quality
Given that manufacturers are concerned about the monitoring services provided by these devices, the video quality of indoor security cameras is typically high definition. Some cameras offered 2K, 1080p, and 780p definitions to assist homeowners in detecting and identifying faces and other objects quickly.
Night vision
White light and infrared light were the two options available in indoor security cameras with night vision. Such cameras performed well in low light, with the best being dependable in the late hours.
Wide-angle lens
The field of view of cameras didn't vary according to the video quality of the cameras, but wide-angle lenses favored monitoring of large indoor floor areas. Their existence helped to eliminate the need for multiple cameras in a single room, and this attribute of these cameras led to the devices being favored by experts and long-term users alike.
Two-way microphone
Two-way audio enabled by microphones allowed the residents to communicate through the cameras. The existence of this attribute posed as a favorable aspect of the best indoor security cameras.
Price
The wireless capabilities of the indoor security camera contribute to the high cost of acquisition since wired cameras would lack the appropriate wireless internet adapters. Given that quality can be matched to price, a trade-off existed between the price of the camera and the quality.
Continuous recording
When it comes to continuous recording, the aspect of the option's existence in choosing the best camera is a matter of discussion. This is because some good indoor security cameras can show footage at any time, thus helping the user to record continuously, while others send live video footage upon detection of motion or other triggers. There are such cameras with both capabilities that can be toggled through settings.
Footage storage
Since camera viewing happens in only an instance of a time for each frame, these cameras had to have adequate footage storage capabilities. The storage options that we encountered included Network Attached Storage (NAS), external Micro SD card, and cloud storage.
Wifi capabilities
WiFi and Bluetooth, designed for short-range connectivity, have helped to transform security cs into wireless in recent decades. The availability of this option was a qualification criterion for such cameras.
Smart home system compatible
Indoor security cameras that are part of a typical home have to be compatible with smart home systems. These systems, such as Alexa, could be accessed by some cameras easily and trigger the appropriate functionalities as per the home users' hands-free requests.
Care and maintenance
Ensure that indoor security cameras are cleaned whenever they need cleaning and are checked every three to four months for the need for cleaning and other maintenance routines. These cameras should be cleaned with a soft brush, a lint-free cloth, and an alcohol-based solution.
When installing an indoor security camera, it's important to look for a good vantage point of your home's interior as well as a location where the cameras can be easily powered if a wired electrical connection is required. Cameras such as Google Nest's Cam offer updates that help to prevent hacking attacks through the most recent technology in high-end encryption. With a camera like the Arlo Pro 4, privacy concerns are addressed, as no one can manage to view the footage that you happen to use.