The Best In Wall Wireless Light Switch and Dimmers for 2023
Control your traditional light bulbs from anywhere in the room with wireless smart switches!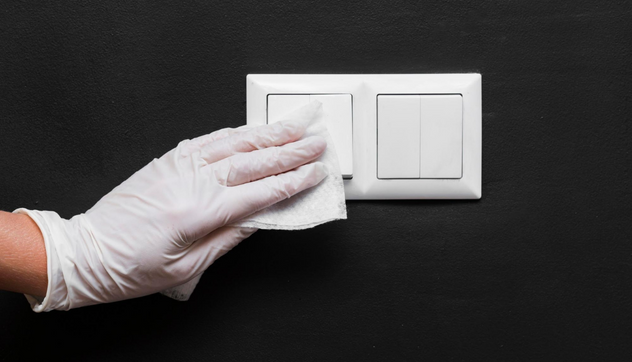 If you think smart bulbs are a cool addition to your home then a wireless light switch (also known as a smart switch) is cooler! You could get almost all the features a smart bulb offers while still using your current traditional bulbs by just using a wireless switch instead!
Think of the ability to dim the lights, respond to your voice command or even go off and on at a set time… a smart switch can do it! Smart light switches/dimmers are the most cost-effective way to introduce smart devices to your home and also save energy in the process!
While you can find plenty of smart light switches in the market, there are a few things to look for when shopping for these products. You will want to consider if it needs a neutral wire or not, compatibility with other smart devices, and your budget. We've put together a list of the best smart light switches on the market to give you a better idea of which options should make it into your smart home
How We Picked
Installation

To successfully install and use a smart light switch you will need to know if you require a neutral wire or not as this would affect the type of smart light switch you can use.

Bulb Type

The type of bulb you already have in your home might affect the performance of a smart light switch. Every bulb reacts differently. However, we looked for very compatible options

Connectivity

The type of setup you have affects the type of switch you get. The majority of smart light switches pair well with Alexa, Google Assistant, and only a few with Apple HomeKit.

Cost-Effectiveness

Smart light switches are normally more expensive than traditional switches, and some offer more value than others. Here we looked for brands with great value for a great price.
Who This Is For
This review is for you that wants the ease and convenience that comes with having a smart home by simply adding a smart light switch/dimmer to your room. Smart light switches are also a very inexpensive and great starting point for you looking to build a smart home gradually.
Can you get wireless light switches?
Yes! You can get smart light switches. and dimmers on Amazon and at retailers and hardware stores like Best Buy, Walmart, and Home Depot.
How do they work?
Just like your regular on/off switch, smart lights offer the same basic function but with some additional "smart" abilities. By connecting to your Wi-Fi the app allows you to control the switch from a distance. A smart light switch has a wireless adapter that pairs wirelessly to its app (usually via Wi-Fi). And then allows you to also connect its companion application to a home assistant like Alexa or Apple home kit for voice control and centralized control.
Why You Should Trust Us
To find the best Smart light switch/dimmers, we researched smart switches from trusted and verified brands, and user reviews, and compared values across considerable prices. We looked for a smart dimmer with an easy setup process, considering your budget, needs, and home systems (Google Assistant, Alexa, or Siri).
How We Picked
Easy to install
Unlike smart bulbs, which you can easily plug into an outlet, installing a smart switch involves some electrical know-how because it involves touching wires and changing your current in-wall switch. While you might have a step-by-step guide to help you do this, we advise that you seek the help of a professional so you don't screw things up (pun intended) and spoil the switch before you get a chance to enjoy it.
Bulb Type
Getting a smart switch/dimmer can easily turn into a waste of money if it doesn't work well with the bulb type you have already in your home. While a lot of smart switches are comparable with most bulbs, smart dimmers or smart switches with dimming functions might not work well with all bulbs. Every bulb (CFL, incandescent, and LED bulbs) reacts differently. However, the most stable seems to be LED bulbs. Even at that, some LED bulbs might flicker when dimmed too low.
Installation (neutral or no-neutral wire required)
To successfully install and use a lot of modern smart light switches your home will need to have a neutral wire connection. While this might not be a problem for most houses built after the 1980s, older homes might not have neutral wire connections. With this in mind, some smart switches don't require a neutral wire to work while some do. So check whether your home has a neutral site before you choose which to get.
Connectivity
The type of setup you have or will have affects the type of switch you get. While the majority of smart light switches will pair well with Alexa, Google Assistant, and a few with Apple HomeKit, you might also have none of those and just want one that connects directly to your Wi-Fi or an existing bridge/hub you have. Some Smart light switches also connect via Z-Wave or Zigbee. You should always check if the smart switch is compatible with your existing or intended setup so you can get the full feature you are paying for!
Price vs Quality
Smart light switches are normally more expensive than traditional switches, and while they offer increased convenience, some offer more value than others. That is why we considered trusted brands and looked for brands with great value for a great price. This way you are sure you are getting a worthy buy!
Placement
Another key thing to consider when looking for a suitable smart switch is where you intend to place it and the bulb it is to control. Some bulbs in your house might have two switch control, like the bulb for the staircase — one switch at the top of the stairs and another at the bottom end. For this, you want to confirm if the smart switch supports single-pole or three-way switches. Single-pole meaning it doesn't support another switch to control the same bulb which could lead to electrical interference. While three-way switches allow control of the bulb from two locations.
Care and maintenance
Where your light switches are placed is very important. It should be accessible for everyone in your home, and in a place with excess obstructions.
In the case of a bulb breaking or getting blown up, ensure power is fully off before removing it, and don't use a broken or damaged bulb. Do not keep broken or shattered bulbs around and use eco-friendly light bulbs or simply LEDs light bulbs.
We advise that you don't try to install your light switch yourself. However, if you have sufficient knowledge to do so, follow the step-by-step guide provided by the manufacturer to prevent damage.