The Best In-Ear Headphones for 2023
Ditch the large over-the-ear headphones, and enjoy a compact, superb listening experience on the go!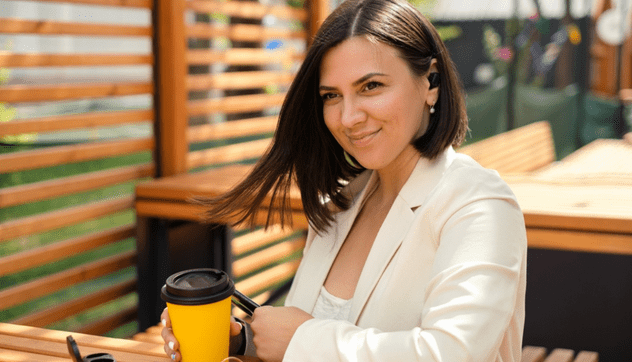 In-ear headphones are used for a variety of applications in everyday life. These stylishly-designed headphones can be found in countless retail stores and are very popular online. From listening to music, watching movies, podcasts, and television programs, to having phone conversations, this compact and portable type of headphones provides a great sound experience. Not only does it offer great sound quality, but also provides some extra noise isolation so that you can enjoy your favorite songs or whatever you are watching free from being distracted by your surroundings or other noises.
Looking for something that'll fit your budget but still make sure you get the best sound quality possible? Look no further than our selected in-ear headphones that boast great sound quality and satisfactory overall performance!
How We Picked
Audio quality

Audio quality is important because it determines the overall listening experience. If the audio quality isn't great, then you'll be forced to struggle with lag, distortion, and poor bass response when listening to music or videos. This can make the experience uncomfortable and even cause headaches.


Fit

In-ear headphones are designed to fit snugly into your ear canal and block out external sound, so the fit of the device is incredibly important. The right fit can mean the difference between a pleasant listening experience and headaches and ear pain.


Build

In-ear headphones are often more expensive than regular earbuds because they need to be designed to fit your ear canal perfectly, which means they need to be made of higher-quality materials. A poorly-built pair of in-ear headphones will likely cause discomfort or pain due to their poor fit and lack of breathability.


Price

In the search for the best in-ear headphones, it is important to consider the price. In-ear headphones are typically less expensive than over-the-ear headphones. If you would want to get the best possible sound quality out of your in-ear headphones, you should consider spending more money on them.

Everything We Recommend
Best Pick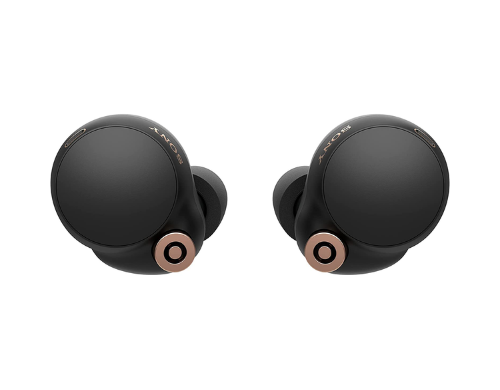 Noise-canceling and high-quality
$228.00
Runner Up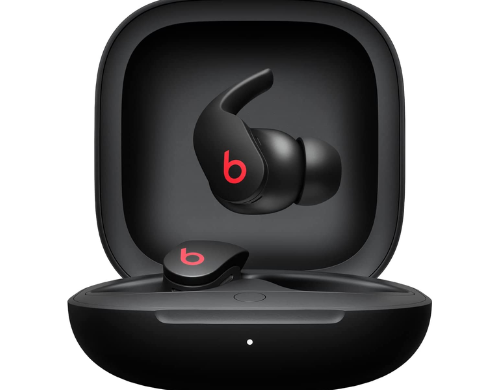 Portable and very comfortable
$199.95
Most Cost-Effective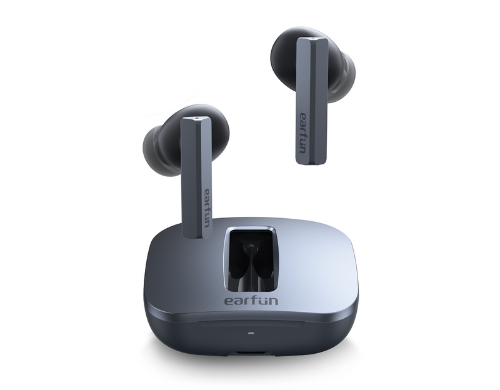 Affordable and water-resistant
Who This Is For
Our selections are designed for anyone who is on the go and wants to enjoy their music, podcasts, or videos with the best audio quality and comfort. They are more compact than regular headphones, so they can be worn while exercising, working, or even sleeping.
In-ear vs Over-ear – What's Better?
In-ear headphones have become increasingly popular as wireless technology has improved. While they are smaller, they can still deliver high sound quality and a comfortable fit. They come in a variety of shapes, compact sizes, and colors and are ideal for a comfortable listening experience. They are also more discreet than the over-ear models.
On the other hand, over-ear headphones can handle more intense sound levels and have larger speakers, which means they can deliver deeper bass and wider soundstage. Over-ear headphones are bulkier than in-ear headphones, but they offer greater sound quality and comfort. They are designed to sit comfortably on your ears and block out background noise. They are also ideal for watching movies or listening to music without disturbing others around you.
An over-ear headphone also has a headband that sits on top of your head, which means that it is less likely to fall out of your ears. However, because they are heavier than in-ear models, they are not as convenient for travelers who need a more compact device. Most listeners prefer in-ear headphones because of their compact size and discretion.
Wireless vs Wired
Wired and wireless in-ear headphones are both types of earbuds that fit into your ear canal to help you hear sound. However, there are some important differences between the two. Wireless in-ear headphones are the most convenient option for people who want to listen to their favorite music without having to worry about tangled wires. They are also usually more comfortable than wired headphones, which can make it easier to wear them for long periods.
Wired in-ear models use a built-in battery, do not need charging, and can be used whenever you need them while wireless models require a separate power source and must be charged before they can be used again. Wired in-ear headphones can be used for as long as your plugged device is powered on, but wireless ones have a limited listening time before they need to be charged.
Why You Should Trust Us
In-ear headphones are a popular choice for many people. If you are looking to buy an in-ear headphone, you'll probably want to know what makes a good one. Buying the right kind of in-ear headphones can be tricky, so we've done all the research work for you! We tested the best in-ear headphones on the market and narrowed our list down to the best five options available today. We have also included some useful information about each product so that you can make an informed decision about what is most suitable for your needs and feel confident in your purchase!
How We Picked
When shopping for headphones, it can be hard to know where to start. There are so many different kinds of headphones and so many different features to consider. We took a look at the following factors and functions in picking the best in-ear headphones.
– Sound quality: In-ear headphones are designed to fit inside your ear canal and block out ambient noise while you listen to music or podcasts. This makes them ideal for use during exercise, travel, or any other time you want to hear the audio without distractions. This is why sound quality is the most important factor as it determines your overall listening experience. The best in-ear headphones produce great bass and general crisp audio.
– Fit, type of bud, and comfort: The best in-ear headphones can fit perfectly in anyone's ears and won't fall out while the user is running or doing other mobility activities. In-ear headphones that have buds need to be made with great martial that will be perfect for sensitive skin while producing the best audio.
– Build: The overall build (internal and external components) of a pair of in-ear headphones determines how long they will last before needing replacement. A poorly-built pair will likely cause discomfort or pain due to its poor fit and lack of breathability.
– Durability: An important goal of in-ear headphones is to be able to withstand being used for hours on end, throughout all kinds of weather, and with lots of activity. In-ear headphones are not as durable as over-ear headphones, but they are still better than most other options out there.
– Price: In-ear headphones are typically less expensive than over-the-ear models. If your in-ear headphones are going to be used regularly, it makes sense to invest in any of our selections because they are sure to last you a while. However, if they will only be used occasionally, then you should consider our cost-effective selection.
– Portability: The selling point of in-ear headphones is their portability. The more portable and perfectly fitting they are, the better. If you want to take your in-ear headphones with you while running or hiking, then they must be small enough to fit in your pocket or backpack without being too bulky or heavy.
– Water-resistance: Although most in-ear headphones don't have this feature, water resistance is a useful factor if you are going to be spending time in the water or have to get under the rain. Our selections boast this feature which means you can use any of our selections while swimming, surfing, or doing other water-related activities.
– Additional features (eg. remote or mic): While they might not seem like huge differences, the remote and in-built mic are important features to consider in picking the best in-ear headphones. The remote allows you to control your music, skip tracks, adjust the volume, and skip back to previous songs. With the in-built mic, you can take calls without holding your phone, which is perfect for when you are away from your phone, want to keep an eye on the road while driving, or are walking at night. It also comes in handy when your hands are busy and you cannot pick up your phone.
After considering these factors, we chose our top three selections based on their overall performance in each factor and feature.
Care and Maintenance
In-ear headphones are an essential part of your daily life, but it is important not to let dirt and grime build up over time. Make sure they are clean before you connect them to your device. Use a tissue or cloth to wipe down the outside of the earbuds when they are not in use. This will help prevent the buildup of debris on the exterior surface of the earbuds. After each use, take out your earbuds and wipe them with a tissue or cloth, making sure all visible dirt is removed from their surfaces before putting them back in their case or carrying them around again!
While they are easy to clean and maintain, it is crucial to remember that the more often you wear them, the more likely it is that bacteria will build up on the earbuds. If you are wearing your in-ear headphones for extended periods, you may want to consider replacing them every two to three months. Replacement earbuds are available online or at many retail stores that sell electronic accessories.
If you are looking for an easy way to store your in-ear headphones, we recommend using a small box, plastic storage case, or the pair's actual case. The box should be big enough for your headphones but not too big that it takes up too much room in your bag, backpack, or pocket.