The Best Ice Cream Maker for 2023
Cool down your summer with these awesome ice cream makers.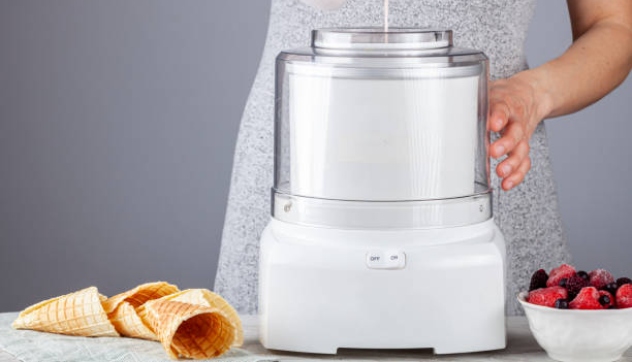 Summer is nearly upon us. What better way to cool the shimmering heat of summer than with a cone of ice cream? Ice cream is the perfect dish, loved by everybody.
Everybody has their own favorite ice cream flavor. Having your own ice cream maker at home might be a really good thing, imagine that you can have ice cream without the hassle of driving to the nearest supermarket, you just need to go to the kitchen and enjoy your choice of ice cream.
Getting yourself an ice cream maker is also a smart piece of investment. Various opportunities lie ahead after you get your own ice cream maker machine. You can start a homemade ice cream parlor, participate in a summer bazaar, or you can just make a lot of ice cream for yourself at home.
We can give you our recommendations for ice cream maker machines to be added to your summer essentials. Check it out.
How We Picked
Size/Weight

The size of the ice cream maker machine shouldn't be too big or too small. It has to accommodate home sizing to fit in the kitchen.


Speed and Quality

We know that everybody wants something that can give you a fast result. We picked those that could produce ice cream in a short time but also produce quality output.



Noise

As a device that was supposed to be placed in your home, it makes sense that the machine should minimize the noise.



Cost-Effectiveness

There are many ice cream maker machines with astronomical prices out there, but we list the ones that give you the best value for money.


Our Top Picks
Best Pick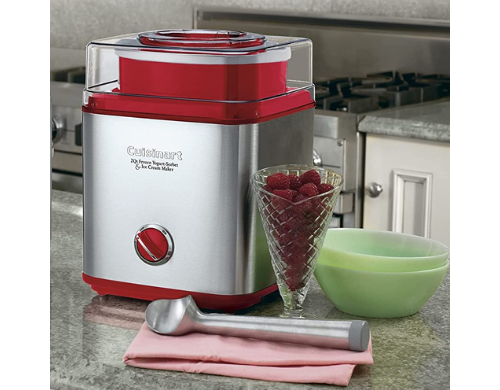 Compact and powerful ice cream maker machine.
Makes up to 2-quarts of your favorite ice cream or frozen yogurt
At the first pick, the Cuisinart ICE-30R presents you with an ice cream maker that could easily make variations of ice cream in your home. Its double-quarter capacity could produce ice cream, sorbet, frozen yogurt, and many more efficiently and conveniently. This is a great ice cream maker suitable for any household. Get it today!

Runner Up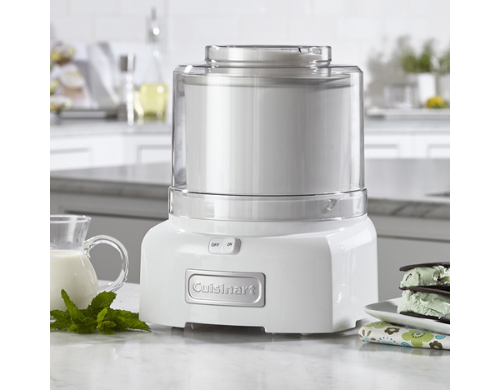 Easy-to-use ice cream maker machine.
Large ingredient spout for easily adding favorite mix-ins.
Also coming from Cuisinart, the next line is Cuisinart ICE-21. A 1,5-quart capacity ice cream maker that could make enough ice cream for the whole family. An automatic ice cream maker that makes ice cream in less than 20 minutes. What more could you ask for?

Most Cost-Effective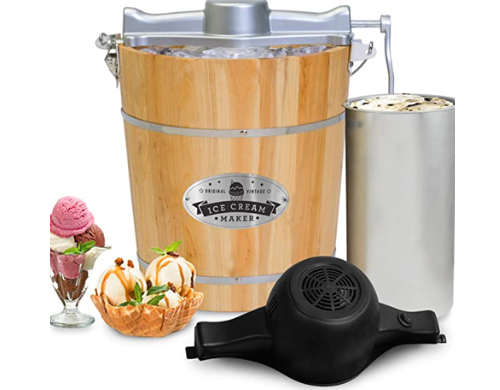 4 quart ice cream maker.
Perfect for party time, snack time, barbeques, picnics and big events.
The Elite Gourmet EIM402 is for those who like to do things classically. This semi-traditional ice cream maker uses ice and rock salt to make the ice cream. This ice cream machine is capable of producing a large amount of ice cream with its four-quart capacity. This ice cream machine is perfect for households with a large ice cream consumption or even a small ice cream business in the neighborhood.

Everything We Recommend
Best Pick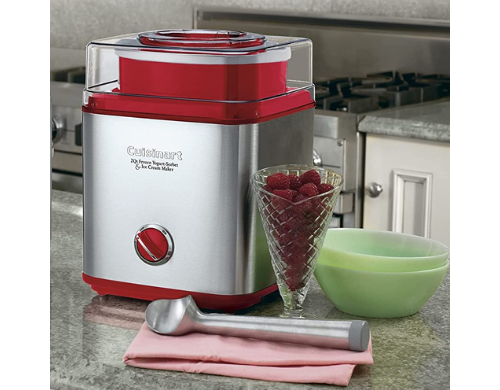 Compact and powerful ice cream maker machine.
$99.95
Runner Up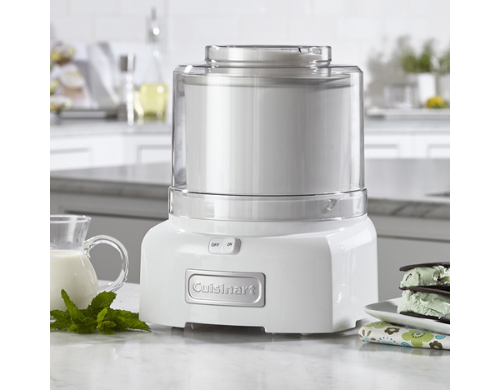 Easy-to-use ice cream maker machine.
$80.40
Most Cost-Effective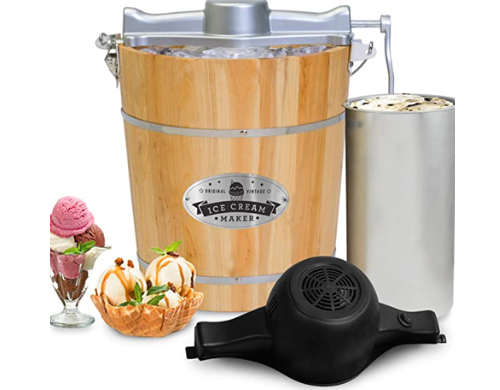 4 quart ice cream maker.
$89.99
Who This Is For
We present these articles about our choice of ice cream maker for those who are looking to have their ice cream maker machine at home. We give you our picks of Ice cream makers that are most suitable, easy to use, and of course, easy to clean.
Different types of Ice-Cream Makers
Please note that there are different types of ice cream makers out there. The first one is the pre-freeze ice cream maker which needs to be stored in a freezer first before it can be used to produce ice cream. And then there are the traditional ice and salt ice cream makers. Nowadays, ice cream maker machines have a built-in freezer unit, since it is way more simple and easier to use.
Why You Should Trust Us
We have collected and gathered various information from many sources to finally bring our selection of ice cream makers to you. We aim to bring you a good recommendation of quality ice cream makers at the right and proper price.
How We Picked
Before we get to our picks for the best ice cream makers, let us begin with the criteria and consideration points that we use to pick the ice cream makers below.
The first thing is that the size of the ice cream makers we've picked are not too big and bulky nor too small and light. Our selected ice cream makers are the perfect size to fit in your kitchen or backroom. Its compact design doesn't compromise any space, regardless of where you choose to put it. Since they weren't too big, the selected ice cream makers didn't weigh too heavily, allowing you to easily lift them and relocate them from one place to another.
We are aware that nobody wants a noisy machine in their house. It's also important that the selected ice cream makers produce minimum to zero noises that could pollute the air in the homes.
We've made a list of home-friendly ice cream makers that can produce two to four quarts of ice cream with an average of 20 to 30 minutes of processing time. The selected ice cream makers produced a smooth yet consistent mixture of ice cream that was enjoyable for everyone. And the best part of our selected devices is that they are easy to use and also easy to clean, with other additional features like a timer.
So without further ado, let's get to know our picks!
Care and Maintenance
Enjoying your ice cream in the heat of the summer is a good idea, now with the help of these ice cream maker machines you can serve ice cream at your home anytime you want it. But of course, these ice cream makers also need proper care and maintenance.
When you want to use the ice cream maker, read the manual book or any given instruction to operate the device and also for any further actions like the maintenance procedure for the device.
After you use the device to make ice cream, you need to clean it properly. Please note that if your ice cream maker is built-in with a freezing machine, do not wash the whole device. What you should clean is the bowl that contains the ice cream paste. Wash it clean with streaming water and use dish soap to prevent odors.