The Best Hydration Packs for Day Hikers for 2023
Stay hydrated and healthy during your hikes with a well-designed hydration pack!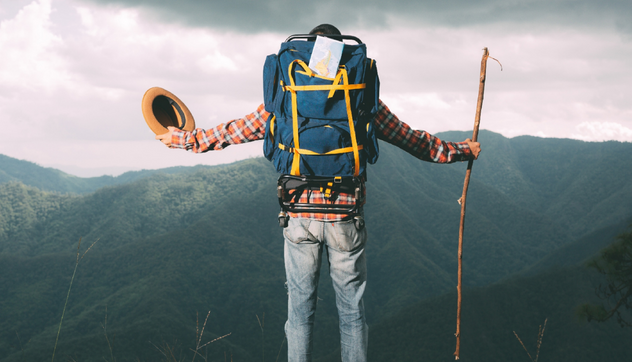 During a hike or performing any other outdoor activities, the need for hydration arises at odd moments and more frequently than usual—this is where a hydration backpack becomes a must-have.
Hydration packs provide you with a large (1.5-3L) water reservoir and easy access to water through a drinking tube. Reducing the stress of going through your bag to pull out or put in your water bottle when you are thirsty.
While you can find plenty of hydration backpacks on the market, there are a few factors to look for when shopping for the best hydration backpack for day hiking. You'll want to consider the size you need, the type of strap, and the design. We have put all this into consideration and provided you with the best hydration packs for day hikers in the market!
How We Picked
Size

For hydration packs, the size and weight go hand in hand. The hydration pack you get should depend on your needs and your intended use. Here we suggest packs with 11 to 30-liter storage capacity.

Comfortable

Hydration packs can become quite heavy when they are filled with gear, water, and snacks. To help reduce the pain and stress, a comfortable hydration pack is important.

Easy to fill and clean

Hydration packs are notoriously very difficult to clean because of their exposure to microorganisms and dirt of all sorts. Finding a model with easy access to aid cleaning is important.

Price

Great quality is always worth the investment. That is why we looked for hydration packs with great value for a great price. This way you are sure you are getting a worthy buy!
Who This Is For
This review is for you that want a water reservoir with bigger storage to take on your hikes. It is also for you looking for a backpack to accommodate all your basic hiking gear, water bladder, and snacks, for a better filing experience. This review is perfect for timing beginners and enthusiasts that are looking for the best hydration pack to keep hydrated and motivated throughout the hike!
Hydration packs vs water bottles
While going for a hike, jog, or any outdoor activities keeping hydrated is always a good thing. And the truth is both hydration packs and water bottles do a good job in that field. However, depending on the distance and your water consumption you might find one better than the other.
Hydration packs are backpacks optimized to have an included water bladder to store and access more water easily through a drinking tube. Imagine a big bottle with a straw or hose in this case that is what water bladders are. And when they are attached to a bag you have a hydration backpack. While you might need to retrieve a water bottle from your backpack first or pull it out of the backpack's side pocket while walking, it's quite difficult to put it back in without stopping and taking the backpack off.
Because of the hassle of bringing out water bottles and putting them back, hikers also tend to drink more at a time. So instead of drinking when they feel the need, they might postpone or not drink water at all. With a hydration system, hikers can take small sips of water throughout the hike. This way they are always hydrated and it doesn't cause a splashing sensation in the stomach that happens when you haven't taken water for a while.
Of course, water bottles have their advantages like being easier to clean, easier to store, and more leak or puncture-proof than hydration packs.
Hydration packs need to be cleaned properly all the time to prevent mold growth in the water bladder. They also need to be stored away from sharp objects to prevent leakage.
However, when it comes to the amount of water each of these water reservoirs can hold, hydration packs take it home with a capacity range of 1.5-3L. While water bottles have a 1L capacity.
Going for any of them (hydration backpack water bottle) is good, remember the aim is to be hydrated. However, if you would be hiking a long distance and would need more water for your journey then a hydration pack is a better option. If it's not a long walk and you are going with a friend that can easily help remove or put back your water bottle then water bottles are great.
Is it worth splurging on?
Yes, hydration packs are worth the investment! Trekking, trail running, jogging and hiking are all hydration-demanding work, whether in the cooler or hotter season.
Good hydration packs serve as both storage for your hiking essentials and a hydration system. Some models have snug-fitting vests with small pockets for soft bottles and/or a pocket for a hydration bladder, plus pockets for energy gels and that extra waterproof jacket. And as you know already, they provide easier access to the water you need during your run than a water bottle can provide.
If you take part in long-distance trail activities hydration packs are a must-have and a worthy investment! Of course, finding the best hydration pack to suit you is still very important, depending on your size and water needs. But that is what this guide is for so keep reading!
Why You Should Trust Us
To find the best hydration pack for a day hike, we examined backpacks from brands with guaranteed performance, great user reviews, and compared quality across different prices. We looked for a hydration pack ideal for a day of hiking considering your budget, needs, and specifications (size, comfort, and design).
Plus…We want to be a small part of the reason why you enjoy a healthy, well-hydrated hike with your friends!
How We Picked
Size
The size of the hydration backpack you get is dependent on your personal need (water consumption, water capacity, and storage) and your intended use (where you would be hiking, and added gear you would carry along). While some people might suggest you go for a backpack bigger than your foreseen need, it's important to remember you are going to be carrying this backpack and it might become more of a problem than an assist if you don't get the right size. Generally, hydration packs range from five liters to over 50 liters. Our research suggests hydration packs with 11 – 30-liter storage are a good bet for day hiking.
Design/style
Designs are very important in hydration packs as a good design could make drinking, refilling, and cleaning easier and more convenient.
Some design features to look out for are the bite valve shutoff, clips, and wide-mouth.
Bite Valve shutoffs are the controls for your water supply to drink or stop the flow of water. Different brands have different designs however most bite valves are fairly easy to use.
Clips are an add-on to the shoulder strap to keep your tube positioned for easy access. This feature is not general, however, most brands optimize the backpack to hand the type close enough to your mouth.
Wide-mouth openings on the water bladder are simply the ability for the mouth of the bladder to expand allowing your hands to fit inside the reservoir for easy cleaning. They also help make refilling your water bladder easier.
Comfortable to carry
Hydration packs could be quite heavy when they are filled with gear, water, and snacks. To help reduce the pain and stress a comfortable hydration pack is important. Here we look for lightweight hydration packs that have breathable materials and balance the weight of the load well to increase comfort.
Easy to fill and clean
Hydration packs are notoriously very difficult to clean cause of their exposure to microorganisms and dirt of all sorts. They also have a high chance of growing mold if they don't dry well or are not stored well. While you would need proper cleaning tools to ensure it is well-cleaned we have found that models with wide mouths are simpler to wash and air-dry and refill.
Price
Hydration packs, like most sporting gear, are readily available but at different price points based on their capacity, and functions. Great quality is always worth the investment when it comes to a hydration backpack you'll use for a long time. That is why we considered trusted brands and looked for hydration packs with great value for a great price. This way you are sure you are getting a worthy buy!
Type of material
Some materials are better than others and the type of material is very important as it's related to the quality of the build you get. Here we looked for nylon, polyester, vinyl, or mesh fabrics, because they are breathable materials, feel lightweight, and won't get soggy in the rain. They are strong and they dry fast too.
Type of belt
The right fit of hydration packs exists in several forms, including backpacks, vests, belts, and waist bags. Each of these forms is used for different outdoor activities. For hiking, the best backpack is one that has a sturdy strap at the shoulder and sternum for a good snug fit.
Leakproof
Most leakage issues with hydration packs happen at the joints (reservoir-tube joint and tube-mouthpiece joint) and bite valves. While this is prone to happen with time, however, a good leak-proof material would go a long way in giving a long-lasting value before you change the worn-out part.
Care and maintenance
You should always keep your hydration pack well cared for if extending the lifespan of your bladder and tube is important to you. Manufacturers recommend a guide to effectively clean your hydration pack.
First, you get your cleaning reagents like baking soda or bleach, then mix them with hot water, then fill the system. Next, you soak and drain, then scrub and rinse. And finally, allow to air dry or use a piece of cloth to clean first.
When not in use it is advised to store in a freezer to prevent the growth of molds and other microorganisms. Always check your pack before leaving home for leakages. And if you find any form of leakage, do not take it out for a while until it is fixed.