The Best Home Water Test Kit in 2023
Protect yourself and your loved ones by ensuring clean and safe water in your home.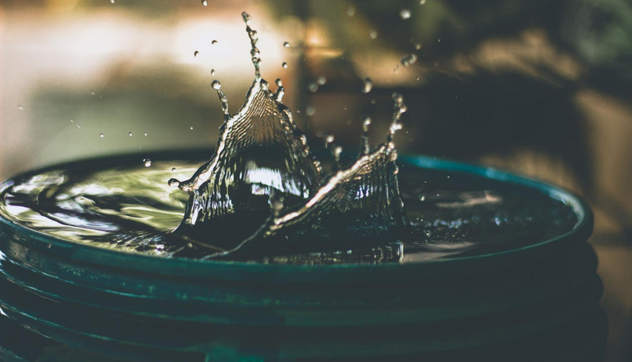 Have you been concerned about the quality of your home's water? Do you ever wonder about the quality of your drinking water? We've all been concerned about the quality of the water in our homes at some point. With a water quality testing kit for your home, you can now quickly determine whether the water running through your taps is safe. Even better, you don't have to go through all the bureaucratic processes of the local authorities. Through lots of research, we found some of the best water quality test kits for homes that are available on the market. So now you and your family can enjoy peace of mind while you drink and wash with your water.
How We Picked
Single-Use or Multi-Pack Kits

You may want to use your water quality test kit more than once. Single-use kits are ideal and are widely available on the market. If you're checking water quality more often or from multiple sources, then multi-pack kits make the most sense.

Accuracy of Test

The point of a water quality test kit is to definitively know the quality of your water. Inaccurate or mostly accurate test kits are a waste of money. Highly accurate test kits ensure you get your money's worth.

Speed of Test

Depending on the time you have, waiting around for days or hours for a water quality test is not ideal. DIY tests are faster, but lab tests can take weeks.

Cost-Effectiveness

You can pay a company or the county to take a water quality test at your home. An at-home test kit should be the cheaper alternative to this.
Who This Is For
This list will benefit anyone who is unsure about the water they are consuming or using to bathe and wash their hair. If you live in a state that has had water contamination issues, have an older home, or are simply curious, then this list is for you. Additionally, people who travel, hike, and/or camp a lot will need this list to find the best water test kit to travel with.
Do I need to test my water quality?
Yes, you do. In the USA, there are many instances of contaminated water beds. If you are suspicious of the water you drink, even when you filter it, it is time to test the quality of your water.
Water quality is a great factor in our physical and mental health. Bad water of poor quality can poison us slowly on the inside. It can also lead to skin problems like eczema and hair loss.
Another thing to consider is that the pH of your water can make it harder to clean. Once you know your water's pH, TDS level, and contaminants, you can better plan for cleaning, use, and consumption.
What is TDS and why is it important to know and check?
TDS stands for Total Dissolved Solids. The TDS level indicates the level of dissolved solids present in the water. It can come from run-off, natural sources, industries, sewage, fertilizers, and chemicals in the water treatment process.
High TDS levels in water are not necessarily harmful but can affect the taste of the water. However, substances like copper or lead are extreme health hazards and must be dealt with immediately. High TDS levels also make it harder to clean with water. Low TDS is not bad but can make the water taste "flat."
Understanding your water's TDS levels will assist you in determining what water treatments are required. It will also help you file an official complaint or even sue industries or local governments in the event of acute levels of contaminants.
Is my tap water safe to drink?
Generally speaking, no. In the USA, it is safer to install a purifying system or filter your tap water before you drink it. There have been too many cases of highly contaminated water making it to the pipes.
Are water quality tests accurate/worth it?
Yes, water quality tests are worth it. Good water quality tests are accurate and give you a starting point to deal with any issues with the water in your home. They will let you know if you need further tests, to move, to adapt your purification efforts, or to take legal action.
For campers and travelers, DIY water quality tests help you know what water you can drink while on the road. When hiking, searching trails, camping, backpacking, or living in your car or van, information is vital. Knowing the quality of your water can help keep you alive and save you a trip to the hospital.
Why You Should Trust Us
We know what it's like to distrust your tap water. We have noticed hair loss after moving houses and wondered if it was the water. We have also camped in remote places and struggled to trust our guts when it comes to drinking water. It's why we put a lot of effort into finding and researching water quality test kits for home use. We know what it is like to feel wary and stressed out by an otherwise abundant resource. That is why we came up with this list.
How We Picked
Single-use or multi-pack kit
Whether to pick a single-use or a multi-use pack depends on your needs and what water you are testing. For campers or people testing multiple water sources, you may prefer a multi-pack DIY kit. Those who only want to test one source will not mind the single-use test that you send off to a lab. We researched both options to find the best ones from either world.
Accuracy of the test
The tests we chose for our list are all highly accurate. The point of having a test kit is to have definitive results so you can make an informed decision. We searched across the web for test kits that had reviews of high accuracy.
Speed of test
Some tests take minutes; others take days. Some of the water quality test kits are DIY, which means you can expect results in a minute. However, some are sent away to labs for analysis and take up to 2 weeks to come back. We focused on finding accurate kits with varying result time frames to help you find one that suits your needs.
Easy to use
Having a water quality test kit you can use without opening multiple Google tabs was important to us. It is already stressful to check the quality of your water; having to do research to use the kit only fuels the fire. The simpler the test, the higher it ranks on our list.
Price vs quality
The amount of money you spend on a test kit should directly correlate to the ease of use, accuracy, and reputation of the kit itself. We wanted to share different options at varying price points that all have high ratings in this regard.
Limitations of results
Water quality test kits differ in detail depending on whether they are DIY or lab tests. Also, depending on the sensitivity of the test, your results may have varied accuracy. The variety of results allows you to shop within your price range and arrange for further tests in your own time.
Contaminants to test for
A test kit that tests for more contaminants definitely makes it to the top of our list. We were looking for a test kit that tested for at least eight contaminants. This way, you get more information instead of testing for just one or two things.
TDS Level
If a test kit can provide the TDS level, it is near perfect and saves you from making another purchase. We searched the internet to find enough options that could indicate even the lowest TDS levels, along with testing for contaminants.
Care and maintenance
How to conduct the tests
Every water quality test kit comes with its own directions. adhere to them. Make sure you read them carefully and follow them. However, general guidelines to follow when conducting your water quality test at home are
Don't open the test strips until you are ready for them.
Keep a timer near
Use cold water only
Identify which water source you are testing. The water quality test kit you choose will depend on the water source you are testing.
Decide if you are doing a one-time test or a multi-pack. Also, consider if you want to follow up your at-home test with a professional lab test
Choose which contaminant you are specifically testing for
Pick a water quality testing method. You can pick test strips or powder kits. Try all if you are unsure what you are testing for but if you want to carry a water quality testing kit for camping, test strips are the better option.
Ensure your test is calibrated to EPA standards
Countercheck the accuracy of the results
How to get the results
To get accurate results from your water quality test kit, keep the test strip resting in the sample for a few minutes. When you take it out, compare the color changes on the test strip to the color chart in the kit.
If your test is not DIY, send your samples to the lab and expect results within fourteen days. Additionally, if your DIY test results confuse you, be sure to do a lab test for more conclusive results.
Dangerous contaminants
Common dangerous water contaminants include;
Bacteria
Chlorine
Lead
Nitrites
Nitrates
You should also look out for your water's pH levels and how hard the water is.
How to deal with contaminated water
Do not drink water if the test comes back contaminated. Immediately report it to your local government if the water is coming from the county supply. It could be a sign of larger contamination that they need to get ahead of.
If it is a personal source, find out the process to either discard the water or treat it. You can also call a water treatment company for the next steps. For mild chlorine or bacteria contamination, you could buy water-purifying tablets.
Are water purifiers safe?
Water purifiers are completely safe when used and stored correctly. Most purifying tablets look like medication or candy and can be eaten by pets and children. It is important to store them safely away from the reach of pets and kids. Always follow usage instructions to the letter for the safe and effective use of water purifiers.