The Best Home Security Camera in 2023
Keep an eye on your home from anywhere with these best security cameras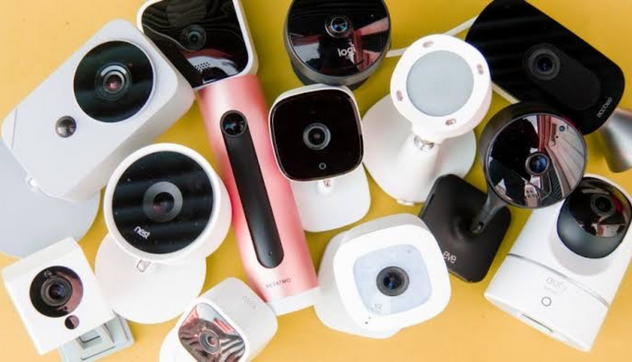 Leaving the house can be a stressful experience if you are worried about what will happen while you are gone. Fortunately, you can monitor any activities in and around your home by installing a simple but functional security camera.
Over the past few years, home security cameras have improved tremendously. All this has been made possible by faster and easier internet access, smaller camera sensors, and less expensive chips. These streaming video cameras connect to your home WiFi network and send you video clips or live video feeds to your smartphone, allowing you to keep an eye on your property or pet.
How We Picked
Picture Resolution and Field of View

The field of view of the camera determines how wide of an area you can see. A decent camera should offer a view of between 60 and 100 degrees. The quality of the image or video you receive improves with higher resolution. The majority of cameras have a resolution of 2 MP, 4 MP, 5 MP, or 8 MP. The most popular and functional resolution is 5MP.

Night Vision

If your major concern is break-ins, this feature is essential because the majority of break-ins occur after dark. In low-light conditions, most cameras automatically switch to night vision, while others permit you to control when and how it is activated.

Recording and Storage Capabilities

Before you pick a security camera for your home, it is essential to know how much storage it includes and how much additional storage costs. However, there is typically a monthly fee that allows you to keep your recorded videos stored for a set period.

Cost-Effectiveness

There are many different price points for security cameras. Given that high-quality cameras can be purchased for much less money, there is no justification for spending a lot of money on a security camera.
Who This Is For
A sound home security camera system can offer you a sense of security. They monitor your property inside and outside your home, acting as an extra set of eyes and ears. They can also provide police with evidence of a break-in and aid testimony. Installing at least one security camera is an excellent idea if you want a low-cost way to monitor your home. Whether you install an indoor or outdoor security camera, or both, you'll be able to check in using your smartphone whenever you want and stay updated when one of your cameras detects motion.
Is a security camera the same as a burglar alarm/camera?
Adding a burglar alarm or intelligent security system is a personal decision that requires various considerations. A burglar alarm system includes a siren that sounds and alerts you when a burglary occurs, as well as a camera system that records video of the event. In contrast, with a video system, you may not be immediately informed of the event. Both solutions increase safety and security while also increasing property values. When you combine both methods for your home and property, you get the best of each.
How many cameras should I have around my house?
There is no limit to the number of security cameras you require. Everything depends on several variables, including the size of your house, the number of entry points, and whether you want to monitor your home's interior, exterior, or both. You should preferably have at least three to four cameras in areas such as the front door, the front and back of the house, and indoors such as the living room and the bedroom. If you have a garage and a backyard, you should install cameras. However, you don't have to spend a fortune or install cameras at every entry point, as a bank or business would. Cameras installed at your entrances or outside structures should be sufficient to detect anything you would overlook.
Why You Should Trust Us
We are aware that the best home security cameras deliver a sense of safety by tracking your home day and night, inside and out, and alerting you when an intruder is detected. These smart security cameras automatically send video to your smartphone, allowing you to see what is going on in real-time, no matter where you are. There are numerous wireless home security cameras available in a variety of price ranges, making it difficult to select the best model. We've done the legwork for you, testing and comparing dozens of cameras on factors such as ease of use, functionality, and image quality.
How We Picked
To help ensure that the home security cameras we reviewed could be fairly compared, we tested and analyzed several vital features, encompassing style, efficiency, and functionality. We graded each camera based on the quality of the footage recorded day and night, the clarity of the two-way talk features, and the settings for arming and disarming the camera.
Furthermore, we wanted to know how simple it was to set up and install each model, as well as how effective the cameras were at providing motion notifications and whether AI features designed to determine whether a person, animal, vehicle, or other source caused the activity were reliable. We compared the battery life of each model where applicable. We also evaluated the cameras with lights and sirens by comparing the brightness and loudness to see if they were adequate. We also looked at each model's reliability and design, looking for features like handy mounting plates and the capability to change the camera angle to suit your needs.
Care and maintenance
Your front entrance is the most crucial point of protection and the most critical point of security, which is why at least one of your security cameras should be a video doorbell that alerts you if motion is detected or if someone presses the button. Choose a camera with configurable motion-tracking zones so that it only notifies you if someone walks up your driveway or pathway. You'll want a model with two-way audio so you can speak to visitors remotely, hopefully discouraging them from trying anything. 
Most security companies will advise installing your outdoor cameras at least 8 to 10 feet off the ground. The critical factor here is to place them high enough so that a thief cannot simply reach up and pull them off the wall. 
You should adjust your camera placement based on your house's direction toward the sun. Direct sunlight into the lens will eventually damage the camera sensor. Second, direct sunlight will heat the internal components. Moreover, cleaning the camera lens is critical for maintaining the clarity of the image and video output. 
It is also a relatively simple task. However, if precautions are not taken, the process can quickly go wrong. To begin with, turn off the camera unit to avoid damaging the camera's moving mechanism. It's also safer for the person cleaning the camera. Use a compressed air can to blow off soft dirt and dust from the camera lens. Wipe the lens clean with the microfiber cloth and gentle pressure. Then, dampen the microfiber cloth with a tiny portion of lens cleaner solution and gently wipe the camera lens.