The Best Home Projectors for 2023
Home projectors are now more affordable and technologically advanced than ever before.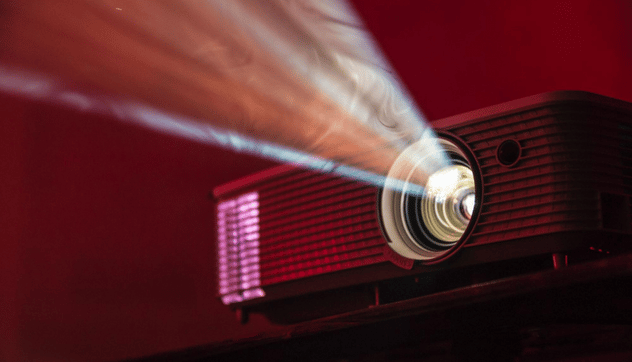 Today, home theaters are all the rage, and for good reasons — nothing beats the big screen for an immersive entertainment experience. You can have a top-of-the-line home theater with a gigantic TV, sound system, and seating — but if you don't have a high-quality home projector, you're missing out on the full experience.
Are you thinking about purchasing a home projector? Maybe you want to watch movies with your friends, or maybe you want to spend quality time with your family. Whatever the reason, it is critical to choose one that meets your requirements. Home projectors may appear to be similar, but it is the specs and performance that set them apart. Use this list to learn about different types of projectors and select the one that is right for you.
How We Picked
Resolution + color technology

Resolution and color technology are crucial aspects of home projectors for image quality. So we looked at home projectors that used DLP and LCD technology, with resolutions ranging from SVG to 4K.

Contrast ratio

The higher the contrast ratio, the better the image quality of the projected image. It's better to go for a projector with a higher contrast ratio, especially for darker rooms.

Audio quality

While most portable projectors don't offer the desirable audio quality, we picked those with top-notch speakers and an incredible audio quality that'll make it worth a thousand-dollar investment.


Price

Home projector can be an alternative to a TV, and there are so many models at a wide range of pricing. It is important to find one where the specifications match the pricing.
Our Top Picks
Best Pick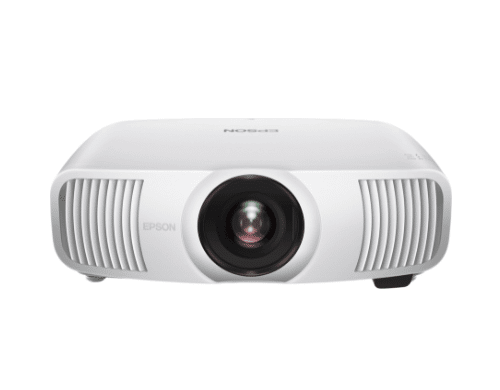 Clear image and superb color accuracy.
The LS11000 is a 4K laser projector capable of producing large, bright, and stunning visuals.
It's expensive, but it is top of the line.
Runner Up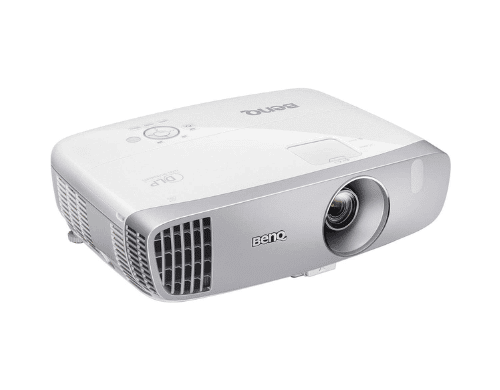 Modestly priced and offers big-screen Full HD visuals.
This BenQ HT2050A projector provides bright images with exceptional contrast and color accuracy.
Best projector for the money.
Most cost-effective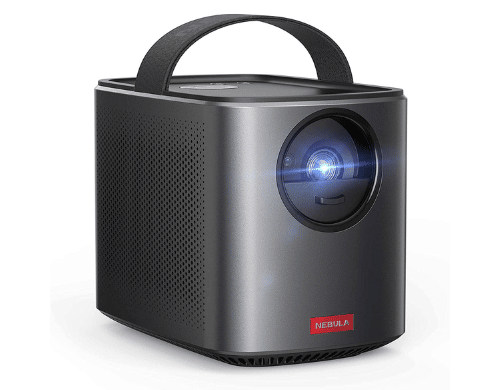 An all-in-one entertainment system.
It's compact, features Wi-Fi streaming capabilities, and has a powerful Bluetooth speaker. The Anker Nebula Mars II Pro is a low-cost projector multi-purpose entertainment device.
The best portable projector!
Everything We Recommend
Who This Is For
These are for those who wish to watch movies on a huge screen at home and plan to use the projector in a brighter environment.
Home Projector VS Outdoor Projectors
The most significant difference between an outdoor projector and an indoor projector is that an outdoor projector requires sufficient brightness to overcome ambient light and make colors appear lively on a huge screen. The more lumens a projector has, the brighter it will be and the simpler it will be to cut through ambient light. So, as long as the lumens are high enough, you may use an indoor projector outside.
Better Than A Home-theater System?
While home-theatre systems are easy to install and offer great sound quality, they can be quite expensive.  On the other hand, home projectors offer massive screen real estate, making them exceptionally good at reproducing the theatrical experience. And, by far, the most cost-effective method to get 100-inch diagonal or bigger images is using projectors.
Why You Should Trust Us
Although many high-quality projectors for home entertainment are rather pricey, they have the highest visual quality—sometimes even better than TVs. So, we searched for the highest image quality that would be ideal for a home theater.
How We Picked
Finding the ideal projector for your needs is not simple. There are a lot of projectors available online, but the better ones tend to cost more. To simplify the process, we searched through prior customer reviews of all different kinds of home projectors and gathered their feedback on their experiences using these projectors. These impressions included the projector's connectivity, built-in speakers, contrast ratio, resolution, and color technology. You may trust our methods and choose the ideal projector for your home entertainment because of all these first-hand accounts from a variety of consumers.
We looked through a variety of projectors made with various technologies, including DLP, LCD, and laser. We looked for projectors with high contrast ratios when selecting our picks because it is arguably the most crucial element in determining the visual quality. The finest projectors among all of our options have a good contrast ratio and Full HD or 4K resolution. Since HDMI is the most common type of connectivity, there are many possibilities. Ease of setup can be important since the projector can be set up quickly and easily, allowing for flexible placement. For a home theater projector,  you're more likely to use an external sound source, therefore audio quality might not be as crucial. Our primary goal is making sure your money is used wisely, so as usual, we looked for the best sales to bring you the most affordable projectors that still deliver excellent images!
Care and maintenance
Clean the lens anytime you spot dirt or dust on the surface. To clear dust from the lens, use a canister of compressed air. If there is debris or streaks on the lens, use lens cleaning paper or a soft cloth moistened with lens cleaner to gently wash the surface. You merely need to wash the projector's exterior with a gentle cloth to clean it. Moisten a soft cloth with water and a neutral detergent to remove stubborn dirt or stains. Then wipe the casing clean. You can use a vacuum cleaner to remove dirt and dust from the air filter or the vents. If you don't have a vacuum, a soft brush will suffice.
Keep your projector in a cool, dry place. When not in use, save the delivery box for safe and secure storage. You may also use any sturdy box or container to keep them clean and safe until the next time you need them.
You may use a sleeve cover to protect and organize the cords at the same time. When connecting the projector to the power supply, make sure the cords are hidden and not a tripping hazard.