The Best Hedge Trimmer for 2023
Trim your garden into top-notch condition with the best hedge trimmer of 2022!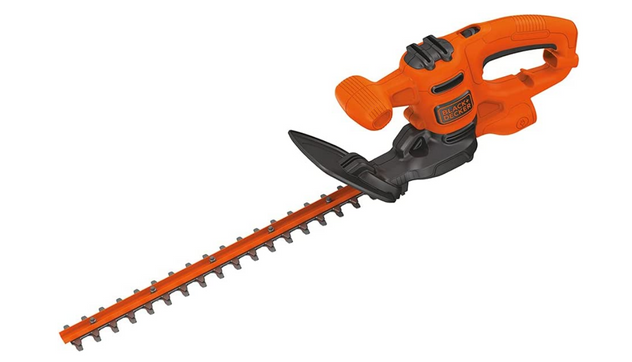 Forsythias, boxwoods, blackberries and junipers. Whatever plants you grow in your yard, they all require regular pruning and trimming to keep them healthy and vibrant. That's why it's essential to have the right gardening tools in your shed and hedge trimmers are one of the most important of them all.
However, these tools come in all shapes and sizes, each suitable for different kinds of plants. There are gas-powered trimmers, more suitable for professionals doing heavy-duty work. There are also corded-electric trimmers which are powered by electricity. On the other hand, there are cordless trimmers which require batteries to operate.
Finding the right one for your yard can be a daunting task. That's why we've prepared a list of some of the most tested and trusted hedge trimmers so you don't have to do the work! We've also provided important care and maintenance tips, as well as other helpful information on what to look out for when making your selection.
How We Picked
Type of blades + handles

It's important to choose trimmers with blades that have fairly large cutting widths and handles that aren't uncomfortable to grip. Most of the products on our list have steel blades and specially-designed, ergonomic handles.


Ease of use + efficiency

Trimming is a job that requires care and skill, otherwise it can turn dangerous very quickly. That's why it's essential to find a trimmer that's efficient without being so cumbersome as to cause injury.


Size + weight

Because of how tricky and dangerous a trimming job can get, you want a tool that's compact and light on your arms. This is to prevent you from accidentally dropping it out of fatigue, thus, causing injury.

Price

As gardening tools go, hedge trimmers don't require a massive splurge. Most are priced way below $200 so bear that in mind when making your selection.

Who This Is For
If you have a hedge or any kind of bush on your property, then this article is for you! Whether you're a novice or a professional gardener, you're bound to find a product that's suitable for you.
Hedge Trimmer vs. Chainsaw
Hedge trimmers and chainsaws are designed with similar functions in mind: cutting. However, the scope of this function is vastly different when looking at these pieces of equipment. In terms of cutting ability, the secret's in the name. Chainsaws are best for sawing through thick obstacles, like large tree trunks, thick branches, and even pieces of wood. Hedge trimmers, on the other hand, are better suited for shaping small bushes and thinner branches, not large plants. While chainsaws are much heavier and power-packed, hedge trimmers are lightweight and much easier to use. Chainsaws are typically fueled by gas, while hedge trimmers can be powered by gas, batteries, or electricity.
In terms of safety, chainsaws are better off in the hands of professionals who have more experience. Because of their power and sharpness, they probably aren't safe for light garden work which requires the precision of hedge trimmers. Maintenance-wise, hedge trimmers also take the cake. This is due to the fact that the electric-corded and cordless models don't come with the cost and hassle of pouring in oil and fuel.
In conclusion, think of chainsaws when you need to chop down trees, cut through large branches and pieces of wood. However, for light pruning and trimming around the yard, hedge trimmers are the way to go.
Are They Battery Powered?
Hedges come in three, well-known varieties: gas-powered, electric-corded, and cordless. While gas-powered trimmers require fuel, electric-corded hedge trimmers are connected by electric cords to power outlets. However, cordless trimmers make use of rechargeable batteries.
While gas-powered trimmers possess more power, the other two classes are better for the environment because they do not emit any exhaust fumes. On the other hand, battery-powered trimmers are easier to use than electric-corded ones. This is because there are no lengthy cords to deal with, reducing the risk of getting tangled up with obstacles and allowing for more freedom of movement.
In summary, battery-powered hedge trimmers are quickly becoming more preferable than other models because of their maneuverability and low-maintenance specs.
What Size Is Recommended?
On average, blade length should be about 21 to 22 inches. This could be longer or shorter depending on the size of the branches being targeted. For smaller branches, 12 to 16 inches should do the job. On the other hand, bigger branches would require about 20 inches plus. There are no hard and fast rules with regard to the length, height, and width of a trimmer. What's more important is its power, blade length, cutting width, and cutting speed.
Why You Should Trust Us
While making our top picks, we took a consumer-centered approach, looking at products that have received glowing customer reviews and recommendations from expert reviewers. While this article doesn't cover all the best products available, we've handpicked those we believe will be worth a try.
How We Picked
Hedge trimmers come in a variety of shapes, sizes, and specifications. If you don't know what to look out for, it can be overwhelming trying to make a choice. Do you go for gas-powered, electric, or cordless trimmers? How long should the blades be? How many cutting strokes per minute should it be able to make?
While making our picks, we looked through past customer experiences and reviews. These products have been used in trimming a variety of plants, from lanky forsythia to overgrown boxwood, blackberry bushes, holly bushes, barberry, and juniper branches. In terms of size and weight, none of them weighs more than 10 pounds to prevent your arms from getting fatigued during operation. They all come with sturdy blades — none shorter than 16 inches — to help you saw through even the toughest branches. Their handles are also designed to prevent your hand from getting cramps.
No complicated instructions here as our top three are either electric-powered or cordless, making them fairly easy to use. This doesn't affect their efficiency as can be seen from the wide variety of plants they can tackle. With regard to style, all of them come in mature yet attractive colors that won't be a pain to look at. In terms of price, everything costs below $150 so you don't have to worry about taking out a loan!
Care and maintenance
Hedge trimmers require regular maintenance to keep the parts in perfect working order and to preserve your own safety. First off, put on a pair of gloves before starting any maintenance work to protect against the sharp blades. Before use, make sure that all the screws are perfectly tightened. If they are not, use a screwdriver to firmly screw them back into place. If they're becoming too stiff, apply oil and anti-rust protection. Also, check if the blades need to be sharpened again. Make sure that all buttons, power cords, and triggers are working fine.
During use, it's important to put on safety gloves as this will protect your hands from injury if anything goes awry.
After use, get a damp cloth and wipe down the blades to remove moisture and dirt. Remove any leaves or twigs caught between its teeth so it doesn't hinder operation next time you want to use the trimmer. Apply oil or maintenance spray to the blades in order to keep them from rusting.
When trying to trim wet hedges, avoid using electric trimmers as the power cords are potentially lethal if they come in contact with liquid.
Do not leave your hedge trimmer outside for long periods of time as humidity, dampness, and other weather conditions could lead to permanent damage. It's best to store it in a shed, garage, or other dry places where it's not likely to be exposed to damage. For your own safety, cover the blade with a blade protector so you don't accidentally injure yourself.
For further care and safety instructions, carefully read through the instruction manual of whatever product you purchase.