The Best Heart Rate Monitor for 2023
Keep track of your health and fitness goals with the best chest straps.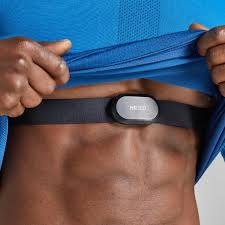 The perfect workout partner is a heart monitor with a chest strap. Using a heart-rate monitor, you can keep track of your workout intensity. Even if you aren't particularly active, being aware of your heart rate variability can help you keep in touch with your cardiovascular system, which controls your heart rate. Traditionally, the only way to check your heart rate was to strap a large monitor to your chest, but fortunately, technological advancements have made it possible to do so using different wearables like bands, watches, and even rings.
Here are our top picks for the best heart rate monitors now on the market, regardless of whether you're looking for a device with a long battery life, multisport features, or just a functional, affordable design.
How We Picked
Accuracy

All our picks come with chest straps as they tend to get more accurate heart-rate data readings than wrist monitors, armbands, or conventional fitness trackers.

Monitor Type and Features

All of our picks are ideal for regular users and athletes with specific needs. Moreover, Bluetooth connectivity is available on every display.

Easy to Read Display

Our picks have additional features such as a clear screen that displays the time, your heart rate, strides, and more.

Cost-Effectiveness

Heart rate monitors at various price points were included because we are aware that budgets can differ.
Our Top Picks
Our Top Pick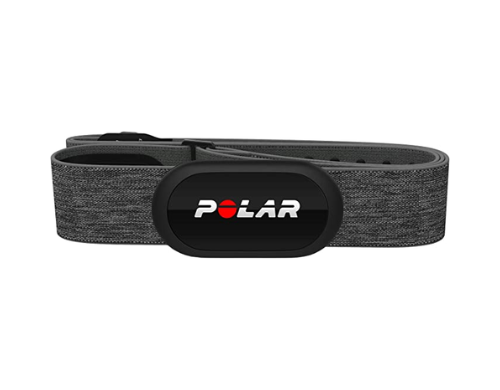 With a built-in memory, accurate readings, an extra-long 400-hour battery life, and bluetooth and ANT+ compatibility, this option is your best bet.
If you want the most precise heart rate measurement possible, the Polar H10 Heart Rate Sensor is your best bet. It features everything you need, including built-in memory, accurate readings, an extra-long 400-hour battery life, and Bluetooth and ANT+ compatibility with applications, watches, and cardio equipment. Additionally, it's ideal for swimmers, bikers, and other exercise enthusiasts.
Its EKG sensor technology turns your heart's electrical activity into real-time heart rate readings
Our Runner-Up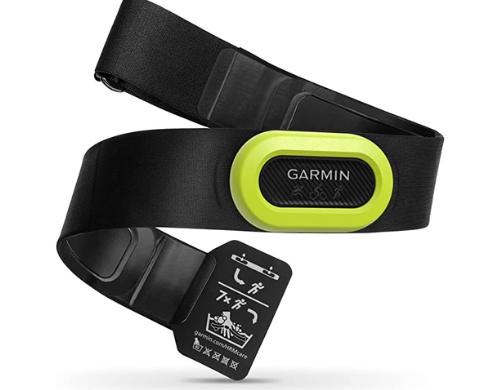 Delivering thorough running information, such as stride length, vertical ratio, and ground contact duration, this is our next best pick.
With an electrode pad sensor to monitor heart rate, this heart rate motor from Garmin also delivers thorough running information, such as stride length, vertical ratio, and ground contact duration. It retains heart rate information when you're swimming or engaging in other activities beyond the range of your Garmin watch, and when the activity is over, it transfers data to the watch automatically. It can also link to any Bluetooth smart technology and is compact and lightweight.
This solid option is perfect for triathletes and offers features you won't find on other models.
Most Cost-Effective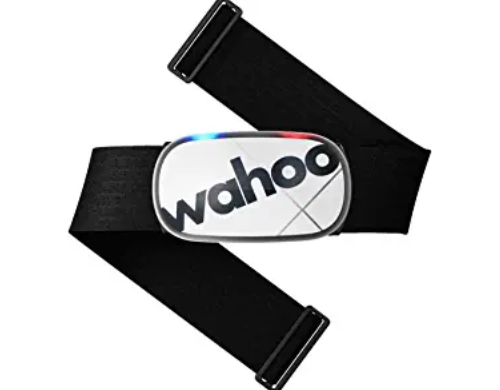 This versatile and affordable device accurately transmits heart rates and is compatible with more than 50 fitness applications.
In addition to being quite versatile, this Wahoo heart rate monitor is also affordable. It has tested technology that accurately transmits heart rates and calories to Wahoo Fitness and other popular exercise apps. More than 50 fitness applications, including MapMyRun, Zwift, and Peloton, are compatible with it. You can readily check your heart rate and connectivity with this chest strap's top-mounted LED lights.
This inexpensive pick offers connectivity of up to three Bluetooth devices simultaneously.
Everything We Recommend
Our Top Pick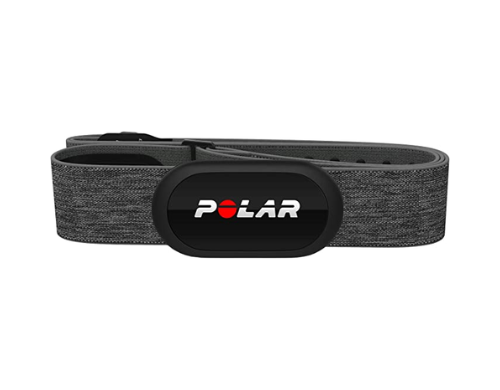 With a built-in memory, accurate readings, an extra-long 400-hour battery life, and bluetooth and ANT+ compatibility, this option is your best bet.
$87.95
Our Runner-Up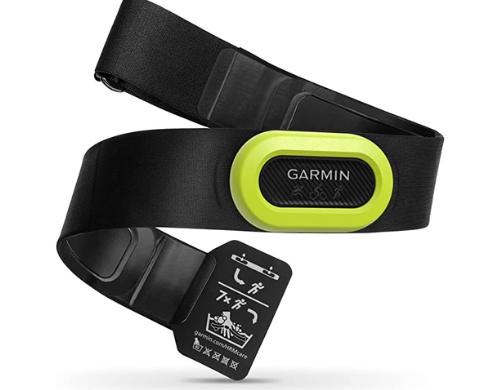 Delivering thorough running information, such as stride length, vertical ratio, and ground contact duration, this is our next best pick.
$106.60
Most Cost-Effective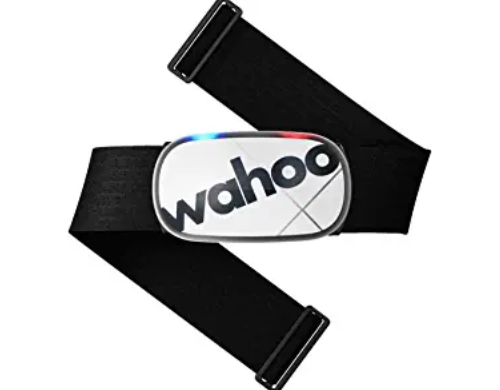 This versatile and affordable device accurately transmits heart rates and is compatible with more than 50 fitness applications.
$79.95
Who This Is For
The products being promoted here are intended for both competitive athletes who use the data for efficient training and exercisers who need to stay in a specified heart rate zone for safety reasons owing to a medical condition.
Can you measure your heart rate at home?
It's easy to check your pulse with just your fingers using either your wrist or the side of your neck, according to the Harvard Medical School Special Health Report Diseases of the Heart. To check your heart rate, you can also use a variety of heart rate monitors. A digital fitness tracker is one choice. The most credible ones have a strap that you wrap over your chest with a wireless sensor attached. The sensor electronically detects your heartbeat and transmits the information to a wristwatch-style receiver that shows your heart rate. Others have sensors built right into the wristwatch. These slightly less accurate sensors assess your heart rate by observing blood flow through the skin.
There are also numerous smartphone apps that can measure your heart rate. You place your finger on the phone's camera lens for the majority of these, and the phone analyzes color changes in your finger while your heart beats.
Handgrip heart rate monitors are commonly found on treadmills, elliptical machines, and other exercise machines available in gyms and certain home exercise rooms. These use the metal on the grips and minute amounts of sweat from your hands to detect the electric signal of your heartbeat. However, due to its obvious accuracy issues, doctors do not advise using devices to check your heart rate.
Average heart rate (for each age range)
A healthy heart rate varies from person to person and is influenced by age, medications, medical conditions, body size, temperature and physical activity. The American Heart Association (AHA) recommends that an adult's heart rate be between 60 and 100 beats per minute. Equally, your heart rate should be between 70 and 100 beats per minute if you are between the ages of six and 15. The table below shows typical heart rates by age:
New born: 100-160
0-5 months: 90-150
6-12 months: 80-140
1-3 years: 80-130
3-5 years: 80-120
6-10 years: 70-110
11-14 years: 60-105
15 & older: 60-100
Do I need a heart rate monitor at home?
Heart rate monitors continuously track your heart rate, enabling you to evaluate the intensity of your workouts (particularly if you perform them at home), track your stress levels throughout the day, evaluate the quality of your sleep, and keep an eye on your vital signs. As an illustration, consider your resting heart rate, or how many times per minute your heart beats when you're at rest (such as first thing in the morning). While a higher resting heart rate has been linked to a higher risk of cardiac events, a low resting heart rate is a sign of cardiovascular health and efficiency.
A rapid increase in your resting heart rate, whether it's due to stress at work, alcohol consumption, or a cold, could be an indication of stress. An effective strategy to manage your health is to track your heart rate and learn what is normal for you.
Why You Should Trust Us
Our expert reviewers evaluate and compare products and services for hours so you can pick the best option. We also asked reputable cardiologists for their top picks and talked to online reviewers who shared some of their own observations.
How We Picked
Accuracy
Contrary to wrist- and arm-worn devices, chest straps are the heart rate-measuring equipment that has been found to be the most accurate. Our top pick effortlessly provides this capability.
Monitor Types
You can switch between heart rate modes on some monitor types by pressing just one button. Additionally, you can transmit data to other linked fitness devices that are compatible with it, and even track heart rate while swimming with a swimming goggle attachment.
Features
When working out, think about what you want your monitor to track. To assist you attain your fitness goal, higher-end models collect real-time data on a variety of factors, including blood pressure, calorie burn, and heart-rate variability, while more affordable models may merely monitor your heart rate.
Easy-to-Read Display
Added features like visible LED lights or a touchscreen AMOLED (Active Matrix Organic Light Emitting Diodes) display that shows the time, your heart rate, steps, and more are often found on decent heart rate monitors.
Price vs Quality: Retail prices for devices with better functionality are usually pricier. Furthermore, more expensive heart rate monitors typically have superior sensor quality and accuracy.
Easy to Use
It should have a display that is simple to read; older users might prefer a larger interface. The data should also be comprehensible for the user's education level; it won't be of much use if it's confusing.
Battery Life
Different types of power sources can be used with chest strap monitors. Although some batteries are user-replaceable and rechargeable, others may have extraordinarily extended battery lives. No one wants their monitor to die in the middle of a run, so longer battery life is always useful.
Power
While some chest strap heart-rate monitor batteries can last over a year, others only have a 500-hour lifespan. How frequently you use the device will determine its longevity.
Care and Maintenance
Contact a doctor or call an ambulance if you are truly worried about your heart
Call 911 immediately if you or someone you are with is experiencing chest pain or other heart attack symptoms. Getting an ambulance is better than your initial urge to drive yourself or the heart attack victim to the hospital. On the drive to the hospital, Emergency Medical Services (EMS) staff might begin administering care. They are also trained to perform CPR if someone's heart stops.
What can cause increases in heart rate?
Increases in heart rate can have a variety of potential causes, such as adverse drug reactions, alcohol consumption, and specific medical conditions. The majority of reasons for a quick heartbeat are not harmful. A faster-than-normal heartbeat, though, may indicate a more serious health issue.
The heart rate of a person may rise when they are experiencing stressful emotions like fear, rage, or anxiety. The adrenal glands release adrenaline or epinephrine, when the body is under stress. A person may experience accelerated heart rate, elevated blood pressure, enlarging of the pupils, palpitations, and perspiration when exposed to epinephrine. As the stress is gone, their symptoms go away.
How to use a monitor correctly
You can obtain inaccurate, spikey readings at the start of your ride if it takes you a time to start perspiring or if you're cycling in cool, dry conditions. This can be avoided by moistening your strap before mounting the bike — a smart idea even in rainy weather.
Where to place the monitor
The most comfortable, accurate, and affordable heart rate monitor is still the chest strap-based model. Unfortunately, wearing it incorrectly can reduce its effectiveness. With the sensor placed in the middle of your front, it should fit snugly over your chest. It should also be upright. The chest-strap monitor won't function as effectively as it could if it's worn backwards.