The Best Hand Warmer of 2023
Our top hand warmer picks will help your hands stay warm in the chilly weather.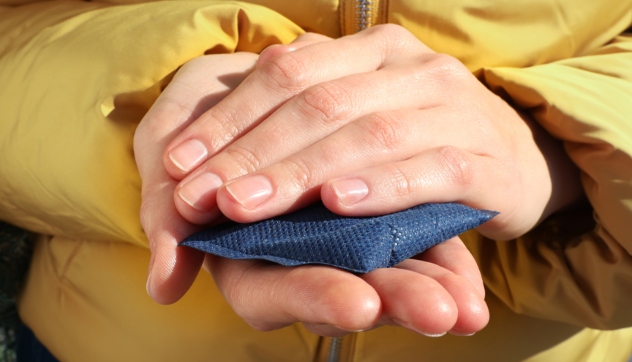 Admit it, we all have eagerly waited for the winter season to arrive. It is certainly the best time of year, as it brings a lot of enjoyable holidays and family time along. But in addition to delight, winters may also bring chills and below-average temperatures, which can make it harder for our bodies to function and exert energy.
And, in between pulling your gloves off to use your phone, eat a snack, or take a photo, our hands are often the first to feel it. So why not add some more warmth? Using hand warmers is a great and speedy method to regain the sensation in your fingertips and extend your time outdoors. If you're considering getting one, don't worry; we've already compiled a list of the best hand warmers available, with features and a price you'll enjoy.
Our Top Picks
Best Pick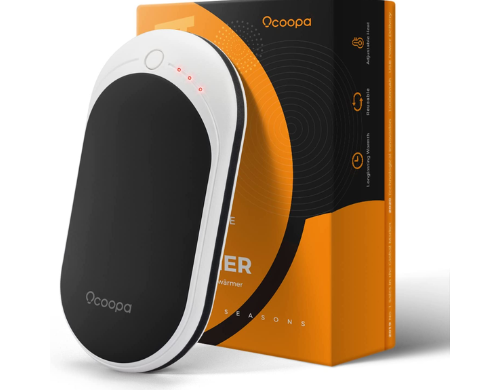 OCCOPA's effective heating system will provide you with enough warmth on cold and chilling days.
$19.59
Runner Up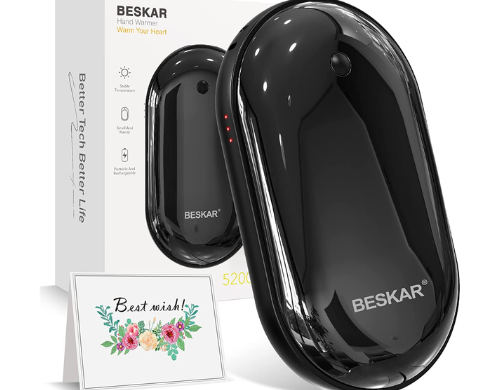 This reusable hand warmer with a double-sided heating design provides full-scale warmth for your hands.
$24.99
Most Cost-Effective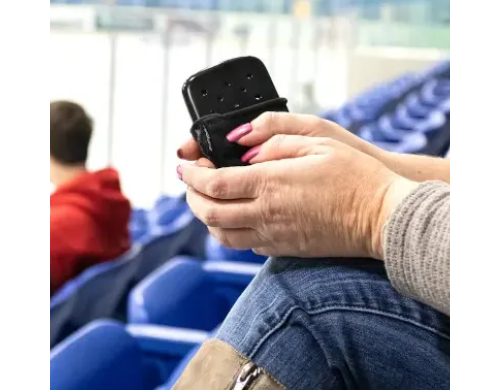 The Zippo hand warmers provide safe, gentle warmth with its Catalytic burner.
$28.15
Who This Is For
Everyone can benefit from these hand warmers. The warmth of a hand warmer is comparable to holding a mug of hot cocoa on a cold winter night. If you spend any time outside in the winter and want to prevent numbness in your bones, a hand warmer is for you. They are small, portable heaters that fit in your palm.
Rechargeable vs. chemical
Both hand warmers are good and offer the same heat required. But a rechargeable hand warmer is ideal for keeping the temperature in control. Also, many of them are designed to provide a power backup when needed. On the other hand, a chemical one is ideal if you don't need any hustles, you just need to fill them up with a hand warmer solution and light them to ensure proper warmth. Both of them are great, it is up to you to choose the right one as per your need.
Is it worth it?
Naturally, if your hand is always frozen, you feel uncomfortable. These hand warmers are necessary to maintain warm, comfortable hands. Simply turn them on or ignite them to provide a continual supply of warmth during the winter. The nicest part is that you don't have to buy these investment products yearly; they are one-time purchases. So, if you want to keep going, you need to have them by your side during the winter.
Why You Should Trust Us
We do more than merely evaluate or test the goods. To help you make the best choice, we put them to practice. We make sure to examine every aspect of the products to give you not only the benefits but also any potential drawbacks and areas in need of improvement. By keeping our reviews impartial, we remain honest with you. 
How We Picked
Duration of heat
A hand warmer can create heat in a variety of ways, and the source of the heat determines the length. Depending on the battery size, several electric and rechargeable hand warmers can provide heat for up to eight hours. Disposable choices frequently last up to ten hours, however, some rely on chemical reactions and can last as little as two hours.
Max temperature
Many hand warmers have maximum temperatures that range from 115 to 130 °F. Those 15 degrees can make a significant difference in comfort, but not as much as you think. Always exercise caution as any temperature higher than 130 degrees could potentially burn or damage your skin in sensitive areas.
Temperature settings
Hand warmers that run on electricity or batteries have several heat settings. There are typically two to three heat settings, but some claim to have up to six. This feature allows you to maximize the battery life and pick the perfect setting for you.
Battery life
The battery life of rechargeable hand warmers is one of the most crucial factors to consider. While the majority require several hours to fully charge, that charge can be very useful.
Depending on how often you use it, you can get up to 14 hours of output. The longest battery life is achieved by using the lowest heat setting, whereas higher heat settings consume energy more quickly. You might wish to invest in a hand warmer with a long battery life if you plan to use them for extended periods, such as during treks and camping trips. However, for many people, 14 consecutive hours may not be necessary.
Weight
The weight of hand warmers can vary. Larger, heavier warmers may provide longer heat times but can be difficult to carry while staying active. Smaller, lighter-weight options may be more practical for activities like running or skiing.
Size+Design
Hand warmers are meant to be held, so they should fit well in your hands. Many have a sleek, smooth shape that fits your hands' natural contour. Size can also factor in, but this is mostly a matter of personal preference and might vary depending on the size of your hands.
Rechargeable hand warmers come with a wide range of options and functions, so it's critical to choose the right one for your unique requirements. Hand warmers are typically small in size to avoid strain on your hands and to fit in jacket and pants pockets. You may need to try a few different sizes before deciding on the best one for you.
Durability
The majority of the time, rechargeable hand warmers are designed to be used outdoors in cold weather, where they will be exposed to the elements. Additionally, you might unintentionally drop them. So, durability is something to think about.
Additional features
Many portable electric hand warmers double as device chargers when necessary. Some also include a flashlight, which could be useful in some dimly lit circumstances. Depending on the outdoor winter activities you enjoy performing the most, pick a warmer that suits your needs.
Price
Unless you're searching for high-end gloves or a fairly large rechargeable battery, hand warmers don't often cost a lot. Reusable options will be more expensive than disposable ones, but depending on how you use them, disposable options may become less cost-effective over time.
If you want a more affordable reusable hand warmer, look for a brand with a good reputation and clear safety requirements; this is especially important if you choose something chemically activated or lighter-fluid-based.
How We Picked
Temperature Settings

To keep your hand warm when it needs to be snug, temperature control is crucial. Our selection of hand warmers is perfect for controlling the temperature as desired to improve your mood.



Battery

An excellent deal for the winter requires a reliable battery. We made sure to give you hand warmers that are more powerful and effective in terms of battery life.



Size + Design

To have a hand warmer by your side on chilly days, it must be the ideal size. This particular feature has been kept near the top of our list. These hand warmers will keep your hands cold and comfortable without making you feel self-conscious.



Price

We are aware that our clients want the highest-quality goods at competitive prices from us. And the products we've chosen as our favorites are here to please both you and your wallet. We made certain to select high-quality, cost-effective products.


Care and Maintenance
It's not hard to keep these hand warmers clean. Simply wipe off any moist particles with a good, soft towel before setting them aside. It's also advised to avoid overcharging or overfilling these hand warmers because doing so will shorten their lifespan.
Additionally, due to their simple heating touch button mechanism, you shouldn't keep them or put them in areas where children can readily reach them. Store them in a cool, dry place.