The Best Growler for 2023
Pick out the perfect growlers available in the market for your beers.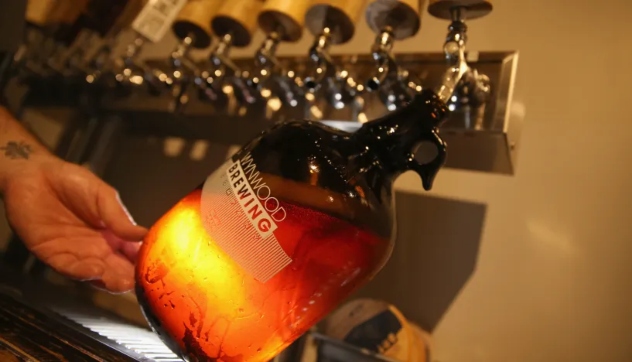 If you love your beer the old and exclusive way that can only be found in draft beers and you need to carry it from one place to another so that the experience lasts long and is not short-lived, then welcome to the growing world of growlers.
Specifically made for beer lovers like you in mind, the growler is a jug or bottle used to transport beer from one place to another in a convenient manner. They are often made with a glass body with a screw top to cover and maintain the freshness of the beer for a considerable amount of time.
But as in all things, there are many factors to consider before you decide to purchase one that fits your lifestyle and that is what we will look at in this article.
How We Picked
Material

Growlers are made up of different but similar components/materials and we look at the effects of choosing one material over the other.



Temperature retention

Would you want your growler to last a day or a week? Obviously, you want it longer and we look at what makes them longer.


Size

The size determines how much of your favorite beer you can have at once so that you don't have to go back to the bar or brewery every day.



Price

Lastly, we look at the price because everything rises and falls on the price of the item.


Our Top Picks
Best Pick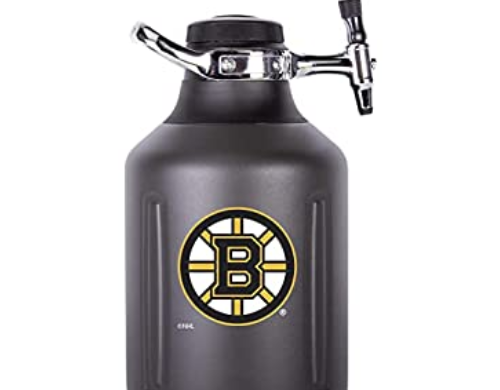 The perfect draft beer and beverage dispenser.
This specific growler tops all of the former products from GrowlerWerks and every other growler in the market.


Growlerwerks has dictated the pace of the growler industry for a long time with their unique uKegs but they definitely outdid themselves with the uKeg Go. Made with beautiful add-ons to make your growling usage an experience to look out for, the uKeg Go is good both for the safety of your home and the adventures of any camp.

Runner Up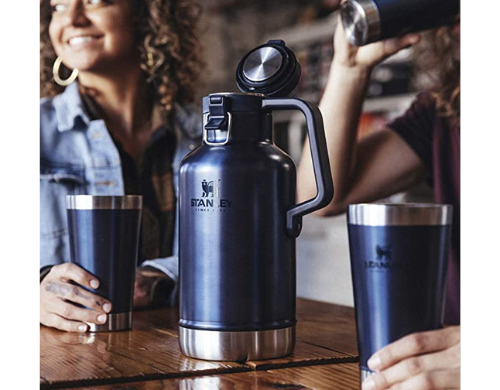 Insulated growler with leak proof lid and easy to handle.
Aesthetically attractive but highly effective in maintaining beer temperature for a long period.


Unique and easy to point out in the crowd because of its tower-like make that comes in five different colors you can choose from. The Stanley Classic Easy-Pour has a leak-proof lid and has a bigger capacity than most growlers.

Most Cost-Effective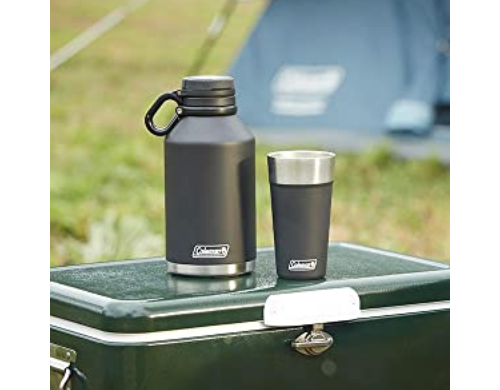 Excellent artistry with great build.
This product is the perfect example of a product quality not determined by the price.


Quite the party starter and celebration enabler. The Coleman Insulated Growler is good for when you have parties, get-togethers and adventures on a whim so you don't have to worry about beer supply anytime anywhere.

Everything We Recommend
Best Pick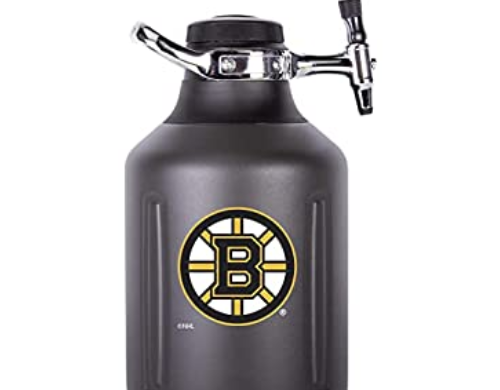 The perfect draft beer and beverage dispenser.
$117.95
Runner Up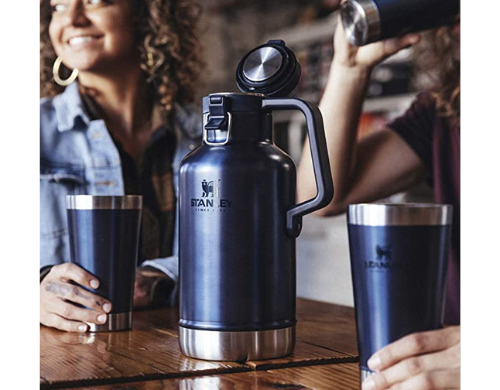 Insulated growler with leak proof lid and easy to handle.
$37.71
Most Cost-Effective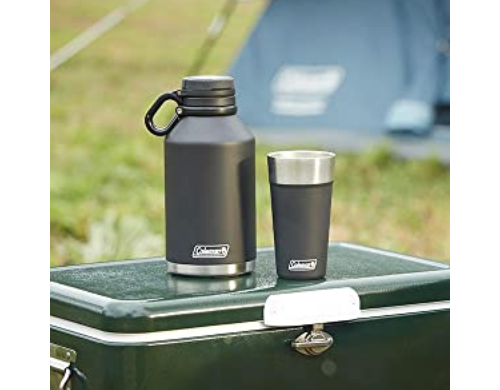 Excellent artistry with great build.
$45.98
Who This Is For
Beer lovers swear that draft beer is way different and better than beer stored in cans and bottles. Fortunately, there is a way to carry your favorite draft beer anywhere and have some drink of it anytime you feel like.
Growlers are for people who want to relive an experience without fear of restriction to canned or bottled beer.
What about a glass growler?
Glass growlers are cheap and simple, they have been in use for a very long time and some breweries reward you when you bring it back for a refill but like everything glass, it breaks easily when not handled well. Added to the fact that their lids are not very effective in maintaining carbonation.
Growler vs Crowler
A crowler is defined by most people as a less stressful version of a growler. While a growler uses stainless steel or glass, a crowler is a can that stores your beer.
The size difference between the two is not much but the uses differ. A crowler is mostly pre-filled in a way to keep out the carbon and kept so that the customer drops by and takes it to wherever he is going. He does not need to bother about washing because he can throw away the can after using it and go buy another one.
The growler requires more action on the part of the user and is not tossed away after each use and it stores beer for a shorter period than the crowler.
Why You Should Trust Us
While a lot of options exist in the growler market, there seems to exist a dearth of quality growlers that were made with the customer in mind so we did thorough research, putting every minute factor into consideration before presenting you with a list that is worth your time.
How We Picked
We started with looking out for the material that is good enough to withstand harsh conditions while retaining the freshness you desire in your beer and across the board, stainless steel beats others in this test.
It is sturdy, still intact after a fall, retains carbonation and freshness for a long time and also retains the temperature of the beer because you would not want to have your cold beer sizzling hot after a few hours.
The capacity of the beer it can carry and the weight of the growler also matter so that you don't find yourself carrying a heavy burden for the least quantity of beer. We looked for lightweight growlers that can carry the most amount of beer.
We are also of the opinion that durability should be a general quality of all items and not pegged to high prices. So we listed growlers that last long without boring long holes in your pocket
Then lastly, we checked for the versatility of logistics and content. This means that we found the best growlers that can be used in different places and carry more than just beer.
Care and Maintenance
Most growlers are not dishwasher safe and should not be washed with a dishwasher.
All you need to do is pour in hot water immediately after use and rinse before adding little soap and rinsing again but be sure not to use a lot so that it doesn't leave enough residue to affect the taste of your beer when next you pour your beer inside. Conclude by laying it upside down so that water drains out and let the aid dry out.
It is also advised that you use white vinegar instead of soap just to be sure.
When not in use, ensure that it is kept in a dry place so that even though it does not rust, wet environments make it humid and accommodate bacteria.