The Best Gins for 2023
Make your cocktail the talk of the party with the perfect creative bottle mixers.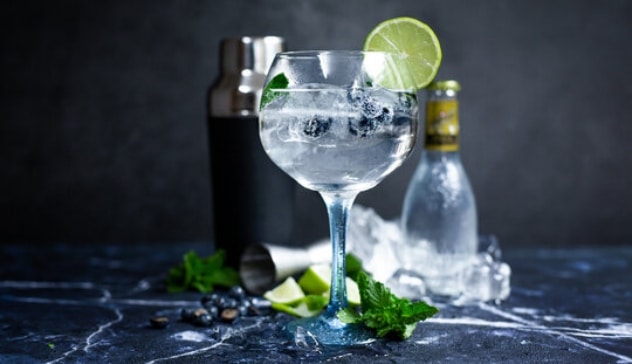 Gin is the drink of choice for cocktail connoisseurs. It's often the unique flavor it imparts with each drink, as well as the sense of freshness, that endears you to it in a delightful way. Besides the classic gin and tonic, you can mix gins up with anything from fruit to fizzy water and cucumber, making it a versatile addition to any drinks cabinet. You can also pair it with various wines such as sherry or port.
The best gin for a decent cocktail is largely dependent on the flavors you choose, and just so you know, we appreciate your classic taste in wonderful gins. There are a few brands of gin that stand head and shoulders above the rest. Whatever your botanicals of choice are, here are the best gins you can buy today and make every drinking experience unforgettable.
How We Picked
Taste/flavor profile

Gins have a variety of flavors, but juniper is usually the most prominent. We chose gins with a gentle, clean flavor that set them apart from more common, juniper-heavy varieties.

Quantity

Gin is typically sold in 700ml and 375ml bottles. Some brands even offer smaller sizes that are ideal for a variety of occasions. We also chose gins with a moderate alcohol content to ensure that you have a pleasant drinking experience.

Packaging

We look for gin brands with stunningly attractive and vibrant packaging, in addition to flavor. We understand how this could be an excellent addition to your home bar, cabinet, or table.

Price

A world-class bottle does not have to be prohibitively expensive. Numerous reputable brands sell reasonably priced gins. While we chose these options, we did not compromise on quality.
Our Top Picks
Best Pick
A nutritious option which is low in calories, carbohydrates, and gluten.
The flavor and clean burn of gin, without the alcohol or calories.
Half-sizes (375 ml) of each of the three well-known spirit substitutes are included with the Ritual Zero Proof Gin so you may sample them all and choose the one you like best without paying a lot of money.

Non-alcoholic versions of traditional beverages like margaritas, martinis, and manhattans can be shaken up. Alternately, experiment with juice, tonic, and bitters to mix your inventive cocktails.

All of the various methods to enjoy the ritual of a fantastic non-alcoholic or low abv cocktail were unlocked with the Ritual Trial Pack.
Runner Up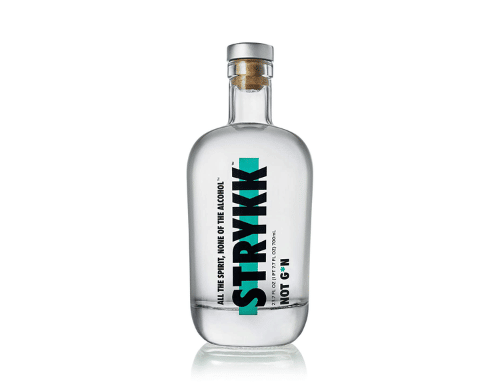 A true, non-alcoholic substitute for conventional gin.
This gin has no sugar, no fats, no carbs, and no artificial flavors; 100% pure spirit.
A legitimate non-alcoholic substitute for classic gin, The Strykk Not Gin is created from the blend of juniper, basil, and rosemary. It is 100 percent natural and free of alcohol, artificial flavors, sugar, fat, and carbohydrates.

This London's finest Gin Alternative has undertones of delicate herbs and traditional juniper overtones, identifying it as a local product.

Most Cost-Effective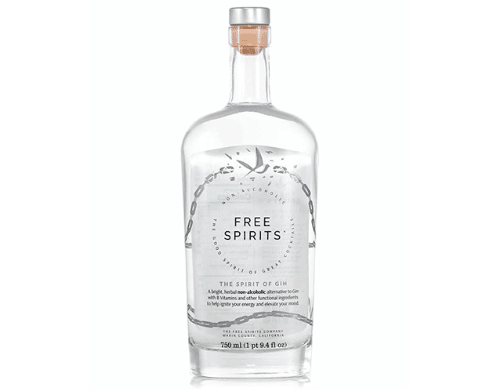 Made by deconstructing some of the top London Dry Gins.
A new way to enjoy cocktails, giving the drinker inspiration and entire control.
Free spirits Gin was developed as a complex, nuanced non-alcoholic substitute for its alcoholic relative, and it was inspired by some of the best spirits in the world, including Tequila, Bourbon, and Gin. These alcohol-free replacements for spirits are sweet, delicious, and rich with B vitamins and amino acids to boost the drinker's mood, energy, and pleasure.
Everything We Recommend
Best Pick
A nutritious option which is low in calories, carbohydrates, and gluten.
Runner Up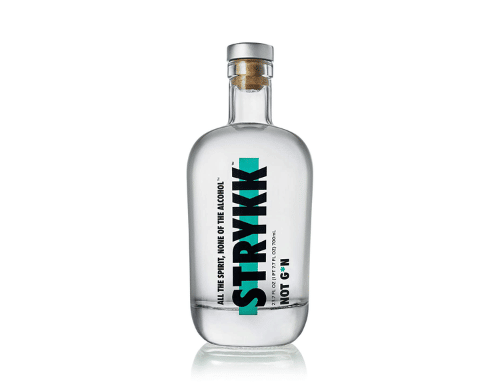 A true, non-alcoholic substitute for conventional gin.
$34.99 ($34.99 / Count)
Most Cost-Effective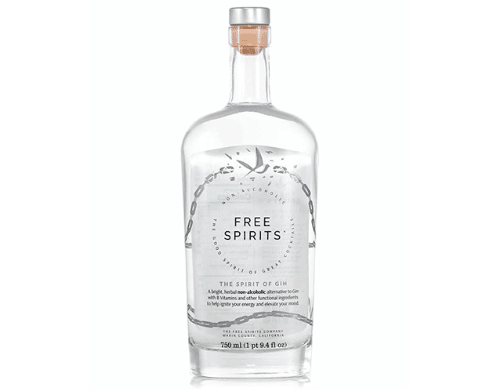 Made by deconstructing some of the top London Dry Gins.
$36.99 ($1.46 / Fl Oz)
Who This Is For
These gins are made for people who want to enjoy the most fun ever while enjoying a robust, gin-based trio of spirits.
Gin vs Vodka
Gin offers distinct herbal overtones that come from the eight plants used to create the spirit's primarily juniper-led flavor, whereas vodka is a neutral spirit that primarily just comprises water and alcohol and has no flavor.
Gin is, in other words, a spirit that has a hint of juniper flavor and is bottled at or above 40% alcohol by volume. Gin tastes like vodka that has been flavoring added, nothing more.
Why You Should Trust Us
We gathered and invited our close friends, who enjoy drinking the best gin in their favorite cocktails, and we put together experiences from customer reviews that were chosen based on a variety of individual tastes and preferences because we know that each wine was specifically crafted for each of us.
How We Picked
We examined ten different gin brands, starting with the London gin because of its widespread use, before moving on to other varieties to determine which is best for you. Additionally, we used the factors listed below.
Taste/flavor profile: Gins were examined and tasted, and we were looking for any signs of sweetness. The result is a simple yet sophisticated gin that may be sipped neat or added to a better negroni. These key components — rose, peach, and tart raspberry — create a smooth, fruity flavor that will persuade even gin skeptics to reconsider the spirit.
Quantity: In making our decisions, we considered the usual quantity and size standards starting at 50 CL and going up to 75 CL. These gins are necessary because of their large volumes, which allow you to enjoy your drink in moderation at home or on special occasions.
Packaging: These eye-catching bottles have developed into both a true attention-getter and a marketing tool for your preferences and style. It's also true that these enormous quantities look amazing as gifts, on a dinner table at a party, in a mini bar at home, etc. The bottles provide color to your gatherings and are stunning.
Price: Along with the value, the cost was a crucial factor that we took into account. The most (or least) costly gins aren't necessarily the greatest; yet, they are still worth the cost. Each gin has a distinct style that is in keeping with its price, which is neither too expensive nor too inexpensive.
Availability: As we took into account their widespread marketability, our choices of gin are highly known, widely sold, and easily located in liquor stores in the United States.
Care and Maintenance
Where and how to store when not in use
Gin should be stored in a firmly sealed container in a cold, dry place away from heat sources (such as near radiators or above ovens) and direct sunlight, whether opened or unopened. The reason for this is that if you do, the liquid will evaporate, and because alcohol evaporates faster than water, your gin will get weaker in ABV over time.
Although gin should not be served cold, you can store it in the freezer if the temperature falls below minus 27 degrees Celsius (-17 F).
How to serve
Gin should be served chilled rather than frozen. The ideal serving temperature is between 10°C and 13°C (50°F – 55°F). In a formal environment, you can offer gin from an unopened new bottle, whereas you can present an opened bottle informally, particularly at home with friends and family.
Gin should be served in highball glasses or big tumblers. Make sure the glasses are cooled and ready to use if desired. Instead of using short glasses, use longer ones and serve with ice. Remember to serve with lemon and tonic water, or even better, in a cocktail.