The Best Gaming Headset for 2023
Immerse yourself in your game's reality with the best possible audio experience.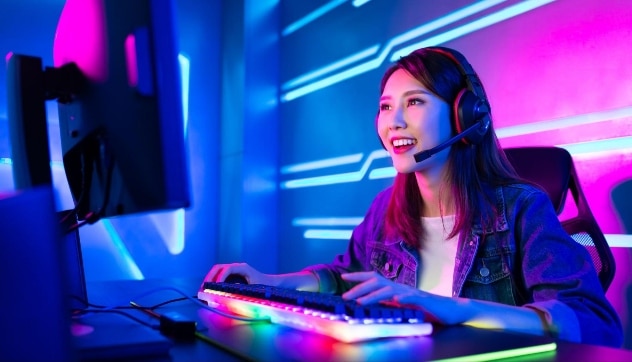 There's nothing as annoying as dealing with lousy audio during an important game. It's like seeing the promised land but not being able to access it. An excellent gaming headset elevates the gaming experience.
It engulfs you with its decibels and transports you from your gaming area into the game's virtual reality. Therefore, you need a headset highlighting every important sound detail, from footsteps to raindrops.
With the saturation of options on the market, it's easy for gaming headset shopping to be daunting. To make the buying process easier, we've curated this list of the best gaming headsets.
How We Picked
Audio Quality

Gaming headsets should have good audio so that you can fully immerse yourself in the game. Furthermore, a good microphone is required for clear communication with your opponents or teammates.

Comfort and Fit

Just like any sports gear, comfort is essential with gaming headsets. You need one insulated enough to prevent heat and comfortable enough to be worn for several hours without strain.

Style/Design

The best gaming headsets can be wired or wireless, with or without noise cancellation, with a ton of customizable features, and are super ergonomic. You can opt for a simple plain pair or one with details to show off your style.



Cost-Effectiveness

No one wants to spend endless dollars on a gaming headset. This is why we've sourced headsets in varying price ranges — giving you the best options in different price brackets.


Our Top Picks
Best PIck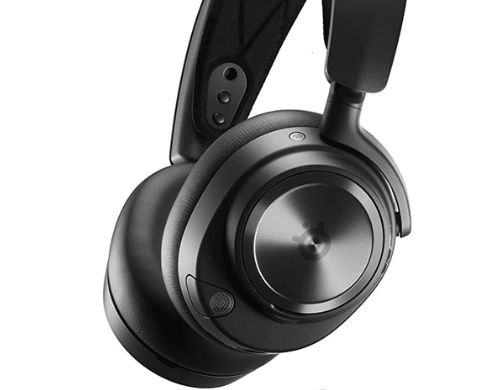 This multi-system gaming headset offers ultimate clarity and sound quality.
Redefines your gaming experience.
The SteelSeries Arctis Nova Pro is a wireless headset that delivers impressive sound and features. With its surround sound modes and hybrid noise cancellation, you can easily drown out distractions and unwanted sounds from outside, keeping yourself focused on the game.

The Arctis Nova Pro also has a 360-degree spatial audio feature that fully immerses you in the game, permitting you to hear every vocal cue.
Runner Up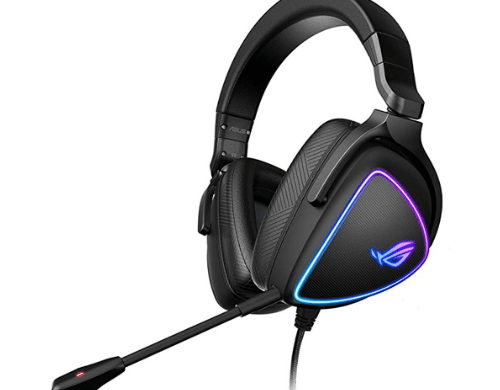 No sound is too low, deep, or powerful for this gaming headset.
This headset will catch you off-guard with its sound quality.
The Asus ROG Delta S is an excellent gaming headset compatible with various platforms, from the Nintendo Switch to PlayStation. This wired gaming headset has an AI noise-canceling microphone, fully immersing you in gaming reality. Its ergonomic design guarantees comfort, especially over long gaming periods.

Most Cost-Effective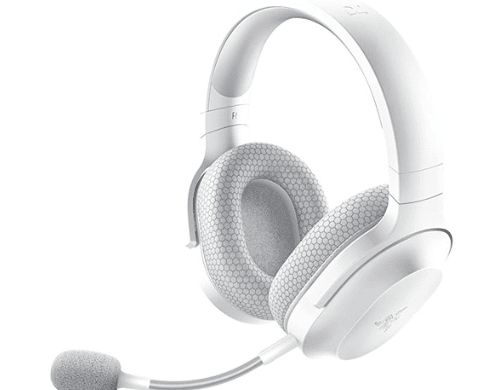 For its price and range of features, this gaming headset is a steal!
Razer's Barracuda X offers impressive features at such an affordable price.
The Razer Barracuda X gaming headset makes affordability feel premium. This wireless headset is lightweight and has an ergonomic design that allows for extended wear.

Its three-part drivers prevent muddy audio quality, and with 50 hours of battery life, you can enjoy an immersive gaming experience for days on end.


Everything We Recommend
Best Pick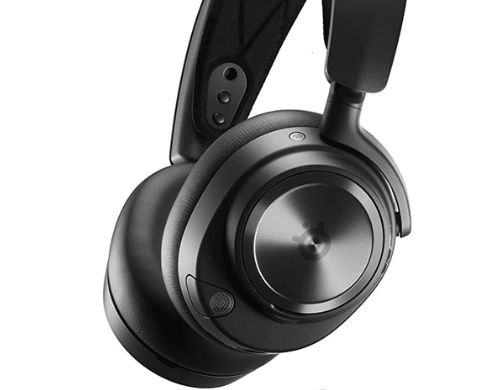 This multi-system gaming headset offers ultimate clarity and sound quality.
$347.84
Runner Up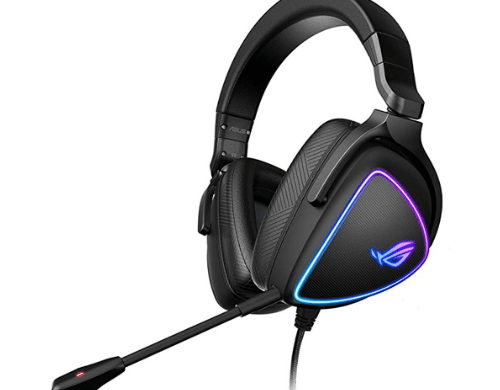 No sound is too low, deep, or powerful for this gaming headset.
$189.99
Most Cost-Effective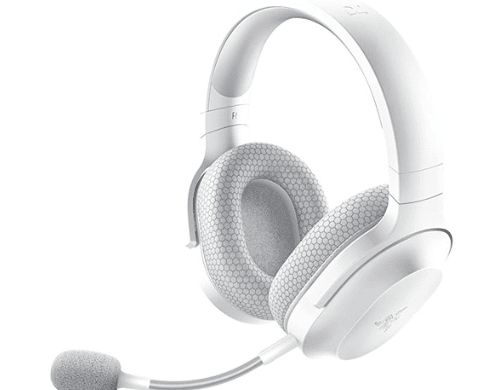 For its price and range of features, this gaming headset is a steal!
$88.99
Who This Is For
The products advertised here are for gamers who wish to integrate an elevated sound experience into their gaming sessions.
What makes a headset ideal for gaming?
An ideal gaming headset is comfortable, allowing the user to play for long periods without experiencing strain or discomfort. Such headsets have great sound output, excellent microphone quality, great designs, and are compatible with multiple platforms.
Pros and cons of wireless headsets
Pros
Increased mobility and unrestricted movement.
Gamers don't need to worry about cable damage with wireless headsets.
Wireless gaming headsets look better and more aesthetically pleasing as you'll likely get customized lighting.
Cons
Replacement parts like batteries may be difficult to find.
Wireless gaming headsets typically offer less audio quality. However, with options like Steel Series Arctis, the playing field is leveled.
While the advertised gaming headsets offer lengthy usage times, wireless headsets may need to be charged mid-game and that can be such a bummer.
Why You Should Trust Us
We understand how exhausting it is to find the perfect gaming headset that is comfortable and delivers the best sound quality. Our research has conducted several multiple-listener comparison tests using metrics like driver size, frequency response, surround sound, design, and sound quality to create this shortlist.
We've tested these headsets on a diverse list of video games and music while logging their battery lives. These are the options that emerged victorious.
How We Picked
Finding quality gaming headsets isn't hard if you know what pointers to use for your search. With the following criteria, we've curated a list of the best headsets for your gaming needs.
Audio quality: For gaming headsets, the driver size influences the audio quality. The larger the driver, the more air they can move to make sounds louder while producing a more nuanced range of audio frequencies.
Volume control: Volume control is an essential metric for gaming headsets. Hearing isn't a one-size-fits-all situation, and people have different preferences. Active volume control allows gamers to adjust their speaker volume to prevent hearing damage.
Internal or external mic: While external microphones in gaming headsets are obviously visible and can be unsightly, these mics do offer excellent vocal quality. Even better, if you get a headset with a removable mic, it gives you room to upgrade the mic if need be.
Internal microphones may be out of sight, but since they receive audio from all directions, the audio quality is not always the best. There are advantages that internal and external microphones have over each other.
This list includes headsets that use either microphone type. Your mic quality influences how your teammates hear you, as they reduce the background noise while making your voice more nuanced and easy to focus on.
Wired or wireless: Wired headsets have their advantages over their wireless counterparts. Wired headsets are winning, from better audio quality to no charging requirements, no connectivity issues, and lower cost.
Wireless headsets will connect to your platform either on a 5.0, 5.2, or 2.4 GHz band. Our list includes both wired and wireless gaming headsets.
Power: Wireless headsets draw power from their batteries, while wired gaming headsets are simply plug-and-play. The best wireless headsets have long battery lives with fast charging speeds. Our shortlisted headsets offer over 50 hours of battery life and a charge time of under two hours.
Style/design: The ergonomic design of our curated shortlist of gaming headsets guarantees their durability while their styles are aesthetically pleasing. Headsets with light fixtures are always alluring. This is why we've included those that emit colorful LED lights in this shortlist.
Price vs quality: Your budget for a gaming headset will affect your choice. This is why we've sourced the best headsets at varying price points. No one wants to purchase a headset every few months. This is why we've sourced headsets with guaranteed durability.
A gaming headset shouldn't have a complicated use. We've ensured this by only including headsets that are Bluetooth and Wi-Fi compatible or those that are plug-and-play.
Care and Maintenance
Do not use it when charging
To prevent the battery from wearing out, do not use your wireless gaming headsets when charging.
Do not wear it if broken or damaged
To prevent electrical surges, refrain from wearing or using your headset if you notice a break or damage to it.
Connecting to WiFi or BlueTooth connection
Once your headset is powered on, it should come up as a wi-fi or Bluetooth device on your computer. Click and connect.
If in-ear, do not share with others
Save yourself from ear infections and do not share your headset with other people.
How and how often to clean a headset
You should clean your headset once a week. You can do this by dampening a piece of cloth with rubbing alcohol and then wiping the removed earpads with it. Clean these ear pads thoroughly and let them air dry.
Be aware of your surroundings when wearing a headset
Headsets can submerge you into the game and make you oblivious to your surroundings.
However, you should always look up from your screen or remove the headset every few minutes to ensure there's no emergency around you.