The Best Freezer for 2023
Help keep your kitchen organised, and your food fresh and tasty for longer in the best freezers available on the market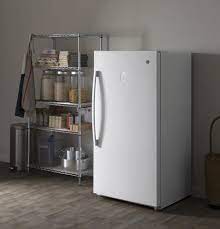 Keeping the family well-stocked with delicious food is a priority for busy home cooks. The best freezer takes care of that, offering great quality and affordability in one size. Because of its low height and ability to fit in smaller kitchens and closets, it is a space saver. Moreover, with drawers and shelves ranging from half-depth to full-depth, you can organize your food however you want.
How We Picked
Size and Subsequent Placement

Freezers are available in various capacities, ranging from 50 liters to 300 liters. When purchasing a freezer, consider your needs and where you want to place it.

Power and Energy Usage

The amount of energy consumed by your freezer is determined by its size, age, and whether it is a chest or upright freezer. Compared to a smaller freezer, a larger freezer requires more power. This is important to keep in mind while buying a freezer.

Temperature Controls

The latest freezers allow you to adjust the temperature to suit your needs. You may modify it to make the freezer run colder or warmer. After considering what you plan to store in the freezer, decide which temperature control options you want.

Cost-Effectiveness

Similar to size, a freezer's price is influenced by its size, age, and type. A more expensive freezer would be bigger and offer more features, yet a less expensive freezer can also be sufficient for your needs. So, before choosing a freezer, you should consider what your budget is.
Our Top Picks
Our Top Pick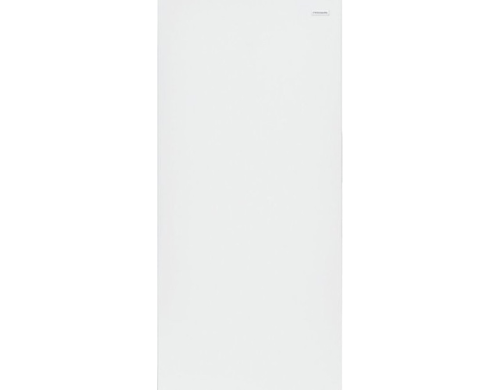 This freezer has a simple design and great performance.
This Frigidaire 20-cubic-foot Frost-Free Upright Freezer does it all. The Frigidaire 20.0 Cu. Ft. Upright Freezer is a stylish, energy-saving option for your home. Large storage capacity with an even temperature distribution makes this freezer ideal for larger families and families with a busy lifestyle. The frost-free design helps maintain food quality, while the EvenTemp Cooling System ensures that everything inside stays at its ideal temperature.
An innovative, stylish, and slightly expensive freezer to store all your foods.
Our Runner-Up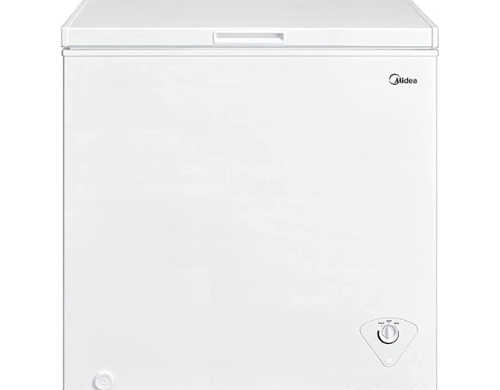 This portable chest freezer is a great space saver.
This Midea Chest Freezer is designed to meet the demands of even the most demanding consumers. With flexible interior organization, you'll have plenty of space to store your favorite meats, vegetables, and more. The adjustable thermostat ensures a proper temperature level for you to store your food. Designed for maximum comfort, it also has a recessed handle for effortless operation.
Need extra freezer space? This choice is perfect.
Most Cost-Effective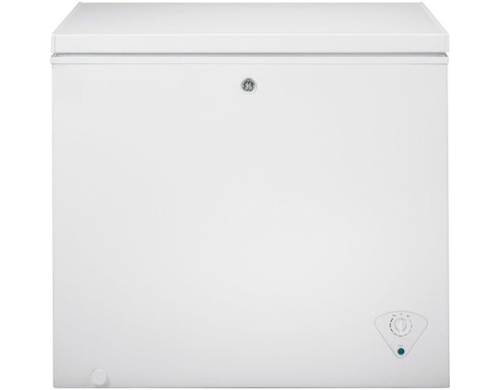 Compatible, large and efficient this is a great choice.
The GE FCM7SKWW 7.0 Cubic Foot Manual Defrost Chest Freezer is the perfect appliance for keeping your food fresh and cold. This chest freezer offers manual defrosting and ventilation, to help keep your food fresh. Featuring a power outage promise and two sliding plastic baskets, this chest freezer will help you save money while maintaining quality.
Want a good quality freezer that won't cost a fortune? Look no further!
Everything We Recommend
Our Top Pick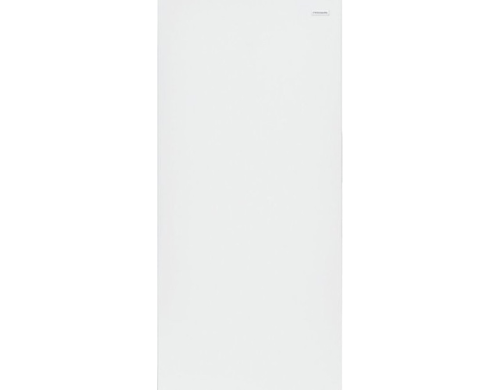 This freezer has a simple design and great performance.
Our Runner-Up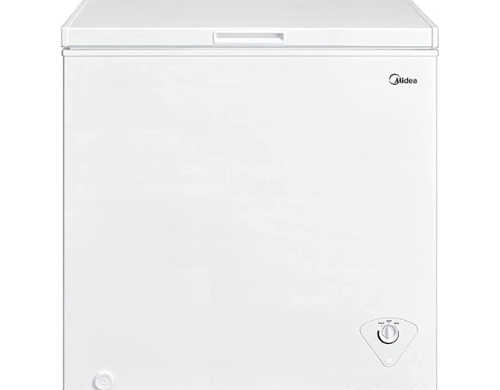 This portable chest freezer is a great space saver.
$556.39
Most Cost-Effective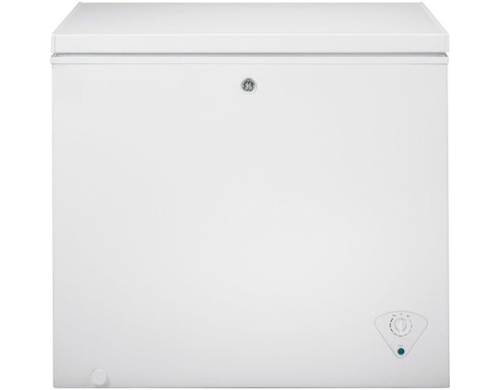 Compatible, large and efficient this is a great choice.
Who This Is For
A freezer is an essential household appliance. They are a great way to keep big items like meat and frozen vegetables or leftovers that won't fit in your refrigerator. They are practical for large families where buying in bulk is usual. With the additional freezer space, there would be more food readily available. The products mentioned here are for everyone who lives in an apartment, house, or bungalow. You can choose the perfect freezer through our supplied list, regardless of how much space you have or what your budget is.
Types of Standalone Freezers
When it comes to freezer types, there are numerous options available. Some of them are:
Upright
Upright standalone freezers resemble refrigerators in appearance. They stand vertically and function similarly to refrigerators in holding the items on the various shelves and compartments that make it very easy to reach or find items while staying organized. Compared to chest freezers, they take up less room, so it's relatively simpler to find space in the house. They have features like auto-defrost, which makes them extremely convenient. Although the cost is slightly higher, it is worthwhile to invest.
Chest Freezer
In comparison to upright freezers, chest freezers sit horizontally on the floor and are deeper. This is advantageous when adding food items, but it also means that you will have to dig for older items. To keep the food inside fresh and frozen, chest freezers have an airtight locking seal at the top. As a result, less energy is required to keep the inside cool. A chest freezer typically requires unplugging, draining, and cleaning which can be a hassle. Chest freezers only have a wire basket inside to provide organization, which means that other food items can become buried under one another however this means you can store bulky items.
Portable
Portable standalone freezers are similar to chest freezers, except that they do not have as much storage space. However, they are an excellent way to keep food fresh during power outages or other emergencies. They can be used anywhere where there is an outlet, and they are particularly useful for people who live in apartments or other places where an outlet is not always guaranteed. Portable chest freezers are also ideal for camping because you can bring enough frozen food to last you at least a week.
How to be efficient with your freezer usage
Given that almost all households have at least one freezer that runs continuously, a freezer is often the largest energy consumer. The good news is that there are numerous ways to ensure that your freezer usage is efficient. For example, unlike refrigerators, which require air circulation, freezers work best when packed as full as possible. Keep in mind to close the door after taking out food. The longer the door is left open, the more cold air escapes and the more energy is required to reduce the temperature once it is closed. Another thing to keep in mind is that before putting food in your fridge or freezer, allow it to cool naturally. The less work your freezer has to do, the less energy it will consume. If your freezer requires manual defrosting, make sure to do so regularly. The more ice your freezer contains, the more energy it consumes. Also, Make sure there is plenty of space around your freezer for hot air to circulate and keep it away from any external sources of heat, including direct sunlight. Improperly sealed doors allow cold air to escape, causing the freezer to work harder and reducing food quality, so make sure the door is tightly closed.
Why You Should Trust Us
When it comes to buying electronic devices, people are usually skeptical and careful, especially if it is an essential household appliance such as a freezer. From researching to going through thousands of reviews, the process can be overwhelming, but we have made the process much simpler. We conducted extensive research and only selected the best products for you. The products listed here are suitable for everyone, including those on a tight budget. Customers all over the world love these products.
How We Picked
Choosing the best freezer can be challenging, especially with such a wide variety available online. However, we have made this list based on a couple of key aspects that should be considered when buying a freezer. First and foremost is the placement and the space you have allocated to placing the freezer in your home. Since a freezer's primary purpose is to provide additional space for frozen goods, these freezers are small enough to fit in even the smallest spaces while still fulfilling their intended purpose. However, it's vital to keep in mind that these freezers shouldn't be put in a crowded space or direct sunlight, but rather in a place that allows for the free movement of the hot air that is generated.
Another important factor is the capacity of the unit. It should have enough space to store your surplus food items and leftovers. Almost all of the products listed are sufficient for a large family's needs and have shelves or baskets to keep all your items organized and easily accessible.
Freezers use a huge amount of energy because they run all day and every day, but the products listed here are the most energy efficient, which means they use less energy while performing the desired task. Another advantage is that because these freezers use less energy, they are claimed to be environmentally friendly.
Not all food items are to be stored at the same temperature hence temperature control is a very useful feature that these freezers have. You can increase or decrease the temperature as per your need. These freezers provide a range of temperatures to choose from.
It is a common misconception that the higher the price, the higher the quality you will get however it is untrue. The freezers listed here all have great quality and a range of prices.
Unlike many other electrical devices, these freezers are rather quiet, with the exception of the low humming, occasional clicking, and/or other noises produced by the compressor as part of its normal operation. The tight seal on the inside of the freezer door keeps cold air in, which is useful during a power outage because it ensures that the contents inside stay cold. Given that it can be plugged into a standard wall electrical outlet, a freezer is one of the simplest household appliances to install. It should be noted that freezers, like most electrical appliances, require ventilation. Better airflow keeps the fridge cool and prevents it from overheating.
Lastly, the style of these freezers is simple but appealing, giving it a very modern look.
Care and Maintenance
Cleaning a freezer is pretty simple even if you haven't done it before. Before you begin cleaning, there are a few things you should do. The freezer must be unplugged. If you don't have the option of auto-defrost, let it defrost itself; this might take a couple of hours. Once this is done, begin removing the contents and transferring them to a chilly room or an ice-filled cooler. Once all of the ice and frost has melted, use hot soapy water to clean the inside of the unit. Wipe the inside of the empty freezer with hot soapy water, then rinse with clean water. Don't forget to wipe inside the freezer doors and any non-removable drawers. Using a clean towel, dry everything.
Your freezer also has a drain or drainage tube that should be unplugged and drained of all water. The freezer water filters should be changed at least every six months, according to manufacturers. If you're not sure where it is, read the user's manual. To clean the coils, uncover them and vacuum the debris away using a crevice or upholstery tool. Remove dirt off the coils' tops, bottoms, and sides.
If you've noticed that your freezer isn't staying as cold as it used to, or that your fruits and vegetables are rotting faster, it's time to check the seals. This can be done by inspecting the entire seal and noting any cracks, tears, holes, or spots where the seal has come loose. Given the severity of any of these, the seal may need to be completely replaced.
Frozen foods may not be safe to eat after the loss of power but you can take precautions such as having a cooler and frozen gel pack accessible in case you have to remove your food from the refrigerator to keep it cold. During blackouts keep freezer doors closed.