The Best Food Processor for 2023
These handy little appliances help make food preparation and cooking a whole lot easier - why not take a look?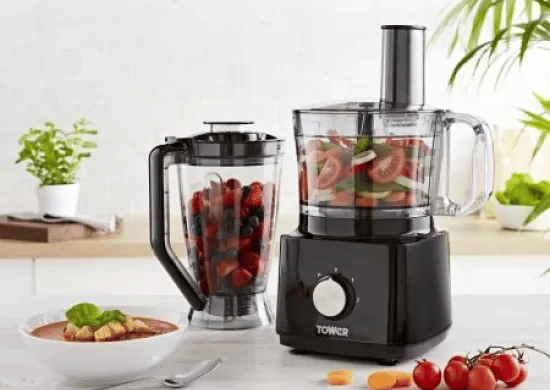 Whether you are making a puree, kneading dough, or slicing stiff cheese, food processors are your go-to appliances. You can use them for chopping, shredding, blending, slicing, and dicing, thereby making food preparations fast and convenient.
Even though food processors have similar qualities to a blender, they are still different in terms of how they operate and their overall style. For instance, a blender requires large volumes of liquids to blend foods appropriately, whereas food processors do not affect the texture of the food even with small quantities of liquid.
However, with numerous types of food processors in the current market, it can be hard to choose the best one. Fortunately, we have reviewed the best list of food processors as highlighted below.
How We Picked
Speed Settings

Achieving the right or preferred consistency will depend on your application speed. The speed can either be high, low or pulse for total control. Choose a food processor with different speed settings.


Capacity/Size

It is important to consider the size since most food processors include bowls with different capacities. This will be determined by the number of meals you want to prepare.


Motor Strength/Efficiency

A powerful motor will process foods quickly and easily. It can also provide longer services even under frequent and extensive applications. Therefore, the ideal food processor should have a powerful motor.


Cost-Effectiveness

The best food processor has a sturdy construction that will last long, whereas cheaper food processors can easily break over time. While quality appliances tend to cost a lot, we tried to strike a balance.

Our Top Picks
Our Top Pick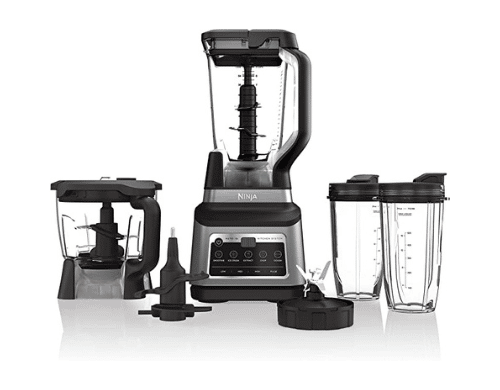 A large pitcher prepares large amounts of food within a short time thus saving power and time.
Ninja Professional Kitchen System allows you to prepare meals with precision. It features multiple features that process your foods under accurate temperature and intensity levels. The settings eliminate the need to regulate the food processor manually and often process your food under the wrong settings. Consequently, the food processor easily enhances your cooking skills and capabilities, taking them to the next level.

Enjoy hassle-free meal preparations with this food processor that brings total mixing control.
Our Runner-Up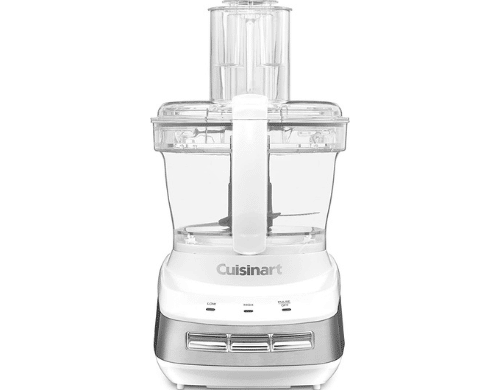 With different features, this food processor is versatile and allows you to use it in different ways to prepare foods differently.
This food processor has different features that you can easily activate depending on the food you are preparing. These features allow you to experiment with different recipes using different ingredients. It also performs different food preparation processes that include, blending, dicing, and extracting. You do not, therefore, need to get different food processors to process your different food types.

Get to enjoy versatile cooking by trying out the different features of this food processor.


Most Cost-Effective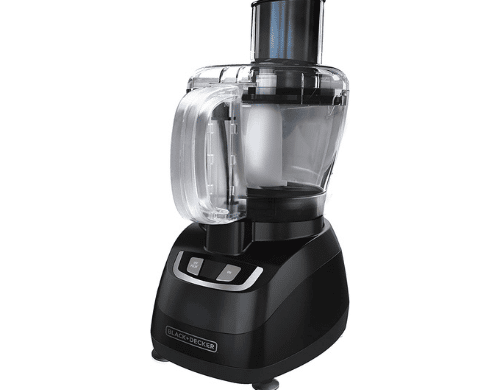 Lightweight structure allows you to move this processor easily to use it in different places.
This food processor is inexpensive to buy, use and maintain. It enables you to enhance your cooking speed and produce tasty food without causing an influx in your power bills. Additionally, you get to use less energy to prepare your food than you would when using other conventional food preparation methods. As a result, you get to dedicate the money and energy you save to other aspects to make your life even more comfortable.

Save on cash whilst establishing commemorative days in your modernized cooking area.
Everything We Recommend
Our Top Pick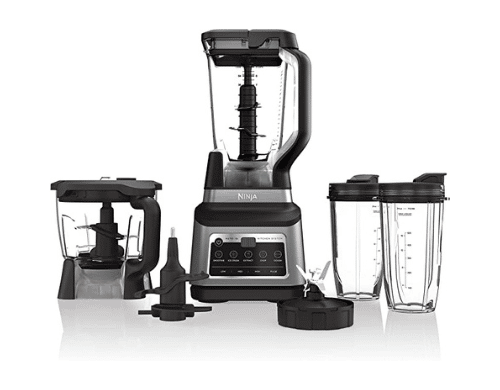 A large pitcher prepares large amounts of food within a short time thus saving power and time.
$178.95
Our Runner-Up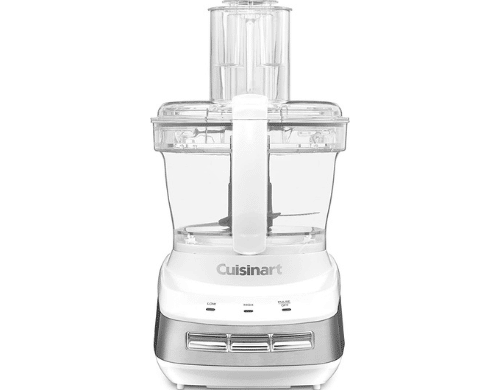 With different features, this food processor is versatile and allows you to use it in different ways to prepare foods differently.
$179.95
Most Cost-Effective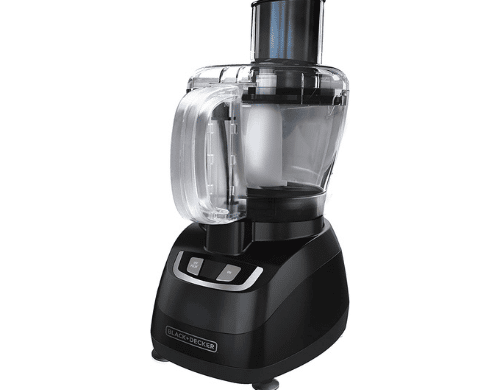 Lightweight structure allows you to move this processor easily to use it in different places.
$42.98
Who This Is For
Who This Is For
A food processor is not complicated and can be used by anyone who wants to prepare meals instantly and effortlessly. It is also perfect for someone who is searching for a modern cooking appliance. It is an ideal choice for you if you desire to enhance the overall look of their kitchen.
What Is A Food Processor For?
A food processor is a kitchen appliance that can perform multiple tasks including shredding, slicing, chopping, grinding, and more. The appliance can also have attachments that aid in completing other kitchen tasks. These are known as slicing and shredding discs and can securely fit on the bowl.
Other essential removable accessories include a dough blade for kneading dough, an extracting accessory, an egg whip for whipping cream, a julienne disc for cutting, and a French fry disc. Apart from these tasks, a food processor can also act as a decoration addition, especially if the attachments are modern and have different colors or styles.
What Wattage Is Ideal For A Food Processor?
A larger food processor uses a motor that holds around 600 watts. This quantity is strong enough to enable quick kneading, grinding, chopping, slicing, mixing, and other tough operations.
Can I Use A Food Processor To Make Smoothies?
Using a blender to make smoothies is more common than using a food processor. However, a food processor is an advanced alternative that can perform better than a blender. Therefore, you can use a food processor to make healthy smoothies even though the results may not be as creamy as those of a blender.
When using a food processor, always ensure that you do not overfill to allow all the ingredients to be completely processed.
Why You Should Trust Us
You trust our product review because our sources are credible and focus on all features including negative ones. Our agenda is to ensure that you enjoy cooking meals using a machine that will not collapse, corrode, or wear off over time.
How We Picked
Our picks are based on the capabilities of every product. We have evaluated different food processors and settled for the best. Every food processor should include different speed settings. This feature allows you to have total control of the meal you are preparing. The speed settings should be adjustable in a way that you can either set them to high speed, low speed, or pulse as reviewed in the products below. Some food processors also have a timer that alerts users when meals are done. All our picks have different speed settings and timers that you can easily adjust to your preferred level.
All compact food processors are simple to move around. However, the ideal size of a food processor will depend on your preferences or the style you desire. Different users prepare different amounts of food. They all need food processors with different bowl capacities. Therefore, to cater to the needs of different users, all our picks have different bowl capacities.
The motor strength in a food processor is essential since it ensures quick processing. Therefore, all our picks have powerful motors to make your cooking fast. Additionally, the noise generated as the food processor operates is brought about by the motor. To make your food processing blissful, we have only listed quiet food processors with low-decibel motors.
All our picks are high-quality and cost-effective. Their buying price and maintenance cost match their quality and will give you value for your money. They are also stylish and add a touch of elegance to your kitchen.
Care and Maintenance
You can hand wash the blades and bowl with warm soapy water and a cloth after every use. However, do not use a dishwasher to cleanse the blades since they can easily damage them.
Start by washing the blade from the center towards the outside to avoid cuts. Also remember to always turn off, the power before getting into contact with the blades.
You should also not try to force the blades since you can hurt yourself or cause permanent damage. Sometimes, leftover food can linger in the crevices of the blade, and can easily be removed using soapy water and a toothbrush or scrub brush to reach every spot.
To remove blockages, you need to unscrew the lid from the entire processor, remove the small plastic plug situated at the back of the processor, and push it sideways until it makes a click sound. An important point to note is that you should never overfill a food processor since it may lead to leaks and waste.