The Best Flatware of 2023
Treat your family and friends like royalty with the most exquisite flatware.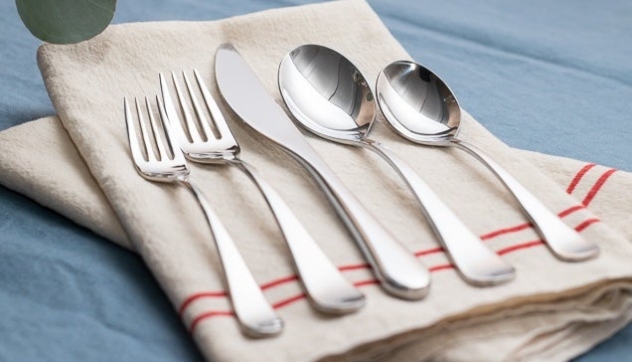 Everyone knows that a well-stocked kitchen is the key to a happy home. Flatware is an essential part of any kitchen, so having a good set is essential.
Flatware sets such as forks and spoons are not only useful for eating and drinking, but they also make lovely display pieces. They are also suitable as gifts because they are simple to wrap and generally inexpensive.
However, not all flatware sets are created equal. Some sets are of higher quality than others, while others are simply cheap! So, what makes one set superior to the other? And which ones are the best on the market? Check out our article to see if you can find the next rockstar in your kitchen!
How We Picked
Material + Finish

Stainless steel flatware is ideal for everyday use because it is inexpensive, simple to care for, and durable. For formal events, sterling silver flatware is a stylish option, but it is pricey and needs delicate care.



Overall Quality

When determining the quality of flatware, you'll want to look at the chromium and nickel percentages. The latter adds luster and provides resistance to corrosion. The best amounts of chromium and nickel are 18/10 and 18/8.



Durability

If you're looking for something durable, you should go with stainless steel. It's the material of choice for the majority of flatware used in commercial food service operations because of its durability.



Price

Good flatware can be expensive. The first step in purchasing flatware is deciding how many sets you require and how much you want to spend. We've lined up options across different price points.


Our Top Picks
Best Pick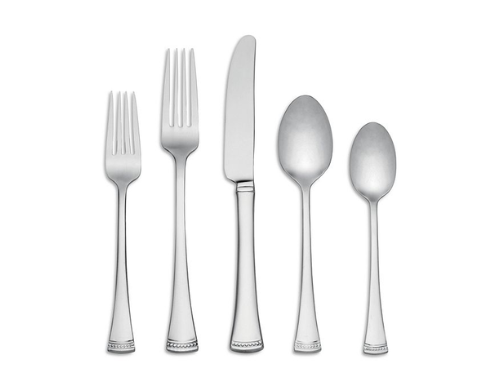 Can perfectly handle both formal and informal gatherings.
Comes with 65 pieces of exceptional quality.
With their beautiful style and stainless steel material, this set of Lenox Portola Flatware will be a welcomed addition to your dinnerware collection. It contains every piece you need to create an elegant table setting every time.

Runner Up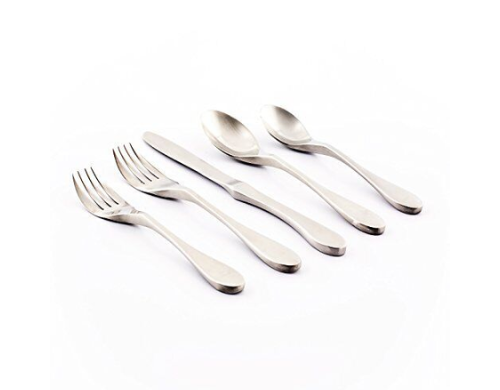 The premium flatware you need to make your guests feel valued.
Generally used in formal events and highly esteemed gatherings.
A set of quality flatware that is essential to your kitchen. This flatware set features a simple design and an exceptional feel, making this set perfect not only for your daily use but also for special occasions.

Most Cost-Effective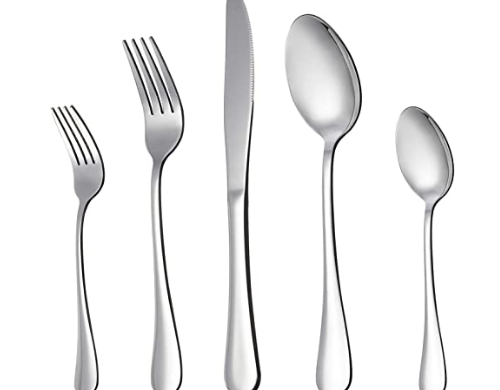 The most affordable flatware set for small-sized families and couples.
With its 20 pieces, this is a flatware set that is suitable for couples and small gatherings.


Its compact size won't take up much space in the dishwasher, and there are 20 pieces to serve you right. And most importantly, it is beyond affordable.


Everything We Recommend
Best Pick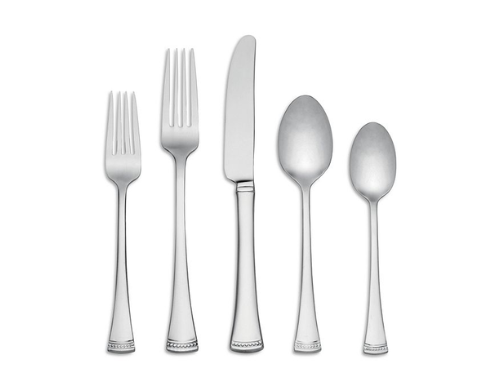 Can perfectly handle both formal and informal gatherings.
$166.32
Runner Up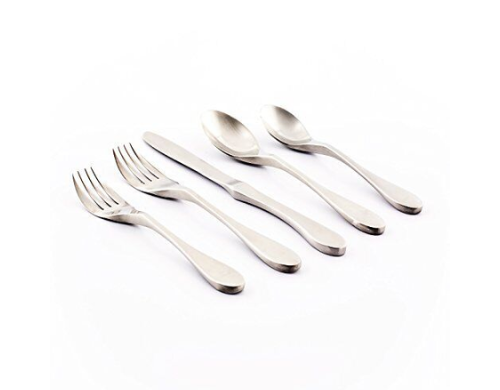 The premium flatware you need to make your guests feel valued.
$54.93 ($13.73 / Count)
Most Cost-Effective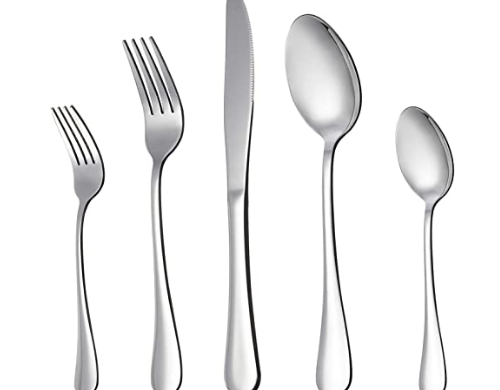 The most affordable flatware set for small-sized families and couples.
$16.99 ($4.25 / Count)
Who This Is For
Anyone who likes to enjoy their meals at an exquisite table needs to get flatware. It's a great way to add a fun, colorful flair to your table setting and a great gift idea. It can be used for everyday meals and special occasions like birthdays and holidays. The possibilities are endless!
Flatware vs. silverware
Silverware and flatware are two different types of tableware. They both serve the same purpose, but they have different looks and different materials.
Flatware is any tableware that is used for a meal. Flatware includes forks, spoons, and knives. Silverware is a specific subset of flatware that includes serving dishes, soup bowls, dinner plates, dessert plates, and so on.
Is it worth splurging on?
Flatware is the most important part of your table setting, and it's also one of the most overlooked parts of your home. We all want to make sure our guests feel welcome and comfortable, but often we forget the little things that make a big difference in the way people eat.
For example, if you've got a fancy dinner party planned, don't just bring out a bunch of mismatched china plates — instead, set up a display with some nice flatware in different colors and patterns so that everyone has at least one good-looking plate to use.
How many utensils are included in one complete set?
When you're looking to buy a new flatware set, the last thing you want to do is get it wrong. After all, if you're buying something that's going to be around for years and years, wouldn't you want to make sure it was the right choice?
And while there are plenty of different factors that go into choosing the perfect flatware set — size, style, and color are just a few — one of the most important things to consider is how many pieces are in each set.
Most modern flatware sets have between four and six place settings (each containing five individual utensils), so it's important to make sure you'll have enough space for your family's needs.
18/10 vs. 18/8 silver
18/10 and 18/8 are both types of silver. They are both equal in terms of purity, but 18/10 is purer than 18/8. The difference between them is that 18/10 has a higher percentage of nickel in it, which makes it more resistant to tarnish.
Why You Should Trust Us
We know that it can be tough to know where to start when searching for flatware, and we understand that there are many different choices out there, but we also know that the right flatware can make a world of difference in your life.
That's why we spend so much time researching, testing, and evaluating all of our products to find just the right ones for you.
We know how important it is to have good-quality flatware on your beautiful table — and we're here to help you find it!
How We Picked
We've spent the last few months evaluating, testing, and picking our top picks for you. We evaluated each product based on the following process.
We only picked the options that are made from quality stainless steel because the flatware that is made from this material doesn't rust and won't dull over time. It is also lightweight and easy to clean.
Then we ranked them based on the finish, knowing that a smooth finish on your utensils will make them easier to clean and keep looking nice longer.
Right after that, we checked how many utensils there are in each model. We wanted to have picks that are suitable for different types of gatherings. So, we went with sets of four to five pieces only for maximum functionality.
Next, and knowing that there are different sizes (smaller/larger) available depending on what fits your table setting needs best, we favored the sets that are neither too large for daily use nor too small for consistent meals.
We also evaluated and ranked each option's design, style, and overall look. We looked at how it matched the rest of your tableware set. If it was metal or plastic, how durable it was, and whether it could hold up over time. We tested each flatware's durability to see if it could survive being dropped, knocked over, or washed in the dishwasher.
We also looked at how well the pieces cleaned themselves with just a little bit of water from your glass.
Then, we reviewed our top-rated picks' overall build quality to see if they felt comfortable in your hand or if any imperfections in construction would make you hesitant to use them.
And finally, we also selected flatware that is affordable enough to not break the bank when you're trying to get dinner on the table for your family in a pinch.
Care and Maintenance
It's important to take care of the flatware in your kitchen so you can enjoy it for years to come.
The first thing you need to do is learn how to wash and dry your flatware. It is better to not put them regularly in the dishwasher, because they can warp or become damaged.
Instead, use a soft cloth with warm water and a little bit of dish soap. Rinse off any soap residue using cool water. Dry them on a towel or in air-drying racks.
Once you have washed and wiped down your flatware, remember where you store it when not in use. Store it in a cabinet where there is plenty of space for everything and keep it away from heat sources like radiators and ovens so that it doesn't get too hot or too cold.