The Best Fitbit Watch for 2023
Fitbit watches have outstanding features to help you track your daily workouts. Check out our top picks.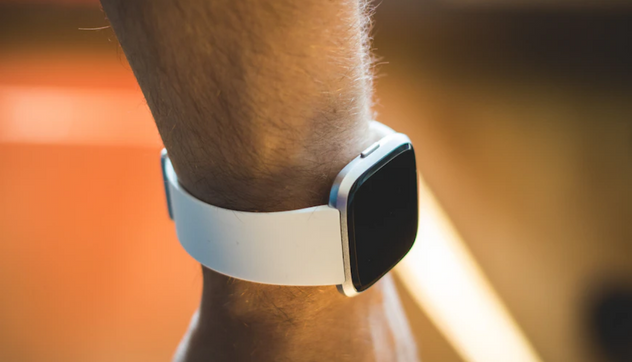 A Fitbit watch is more than just a regular watch. It is a living-healthy helper as it helps you in your daily workout routines. With a busy life, you might be focused on other activities and overlook how many movements you make daily. A Fitbit watch will help track your movements, heart rate, skin temperature, how much weight you are losing, and your sleep.
There are a variety of Fitbit watches and tracking devices, each with unique features and functionality. Fitbit watches differ in price according to their functionality. Fitbit watches with higher prices have more advanced features. The power and battery life, the accuracy of the fitness tracking, size, and comfort all influence how much a Fitbit watch retails for.
How We Picked
Accurate Fitness Trackers

Fitbit Watch features are designed to run power measurements and help you track your efforts in real-time. It can quickly shift measurements and tracking as you change activities, for instance, from jogging to biking. Fitbit watches are ideal for your health improvement because of their accurate fitness tracking abilities.

Power and Battery Life

Power and battery life are the lifeblood of any digital device. As a result, Fitbit is taking this criticism seriously. Depending on the features turned on at any given time, the Fitbit watch can go an average of 8 days before charging again. As the Fitbit watch advances, so do its features, and power and battery life are two of them.

Size and Comfort

Wrist-fit and lightness are all anyone could want to feel when it comes to watches. Fitbit watches have all this covered, as they come with two standard-size bands to ensure that everyone is accommodated. The bands are soft to guarantee maximum comfort during your workouts.

Cost-Effectiveness

Looking into a cost-quality balance that works for you is essential. Prices for every Fitbit watch correspond to its features and functionality. The more functional features added functionally to a Fitbit watch, the more Fitbit watches come in a variety of styles, each designed for a specific purpose or goal. It is up to you to select the best fit based on your objectives.
Our Top Picks
Best Pick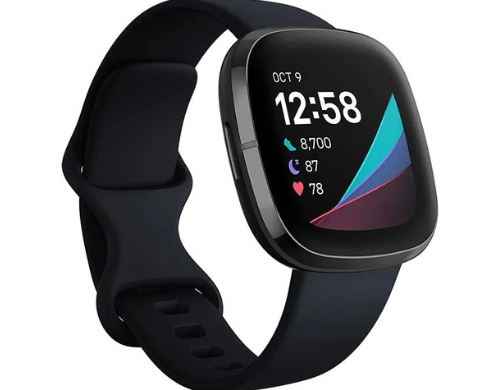 This watch has lot of great features and versatility for active people.
This is a fully integrated version with a full-featured smartwatch. Unlike the rest, it has the greatest functionality of all Fitbit devices.
Fitbit Sense has the most advanced functionality and thus offers the highest support for your workout activities. These include skin temperature monitoring while you sleep, built-in GPS, activity tracking, Alexa, and Google Assistant.
Runner Up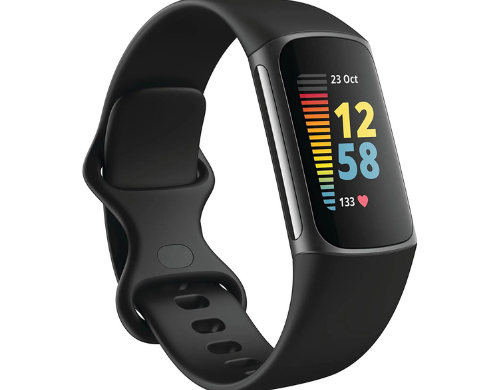 This one is designed to assist you in making intentional decisions about your personal health.
This watch has a feature that provides you with a daily readiness report and shows your workout readiness.
When you are prepared for a workout, the Fitbit Charge 5's daily readiness feature gives you a personalized score. It includes an infinity band with a peg-and-loop closure that makes using the Fitbit Charge 5 more comfortable.
Most Cost-Effective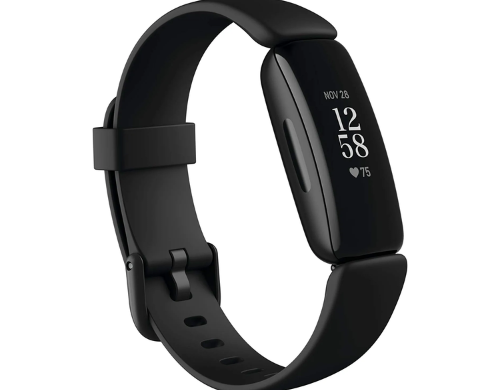 This watch has a slim profile and decent water resistance of up to 50 meters.
Despite lacking a few features, such as GPS, the Fitbit Inspire 2 still provides fantastic overall health insights.
The Fitbit Inspire 2 is a health and fitness tracker designed to help you track your daily activity, exercise, and sleep. It features a 24/7 heart rate monitor and includes a free 1-year trial of Fitbit Premium. The Inspire 2 also has a long battery life of up to 10 days and is water-resistant, so you can wear it while swimming. It comes with both small and large bands, so you can find the right fit for your wrist.
Everything We Recommend
Best Pick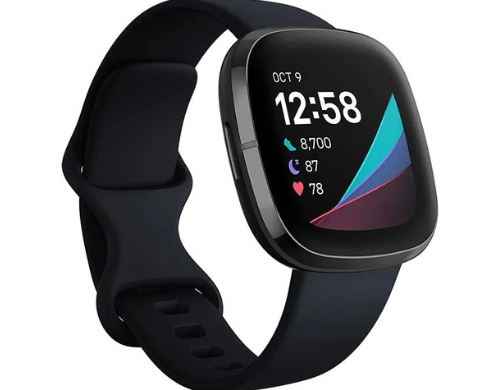 This watch has lot of great features and versatility for active people.
Runner Up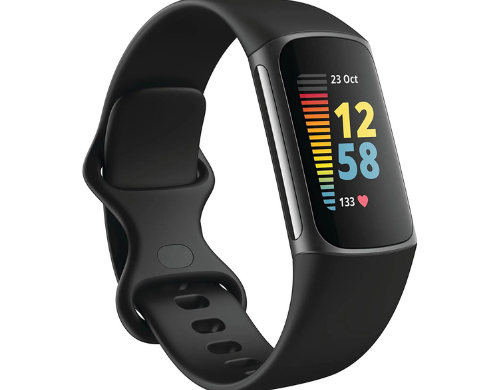 This one is designed to assist you in making intentional decisions about your personal health.
$129.95
Most Cost-Effective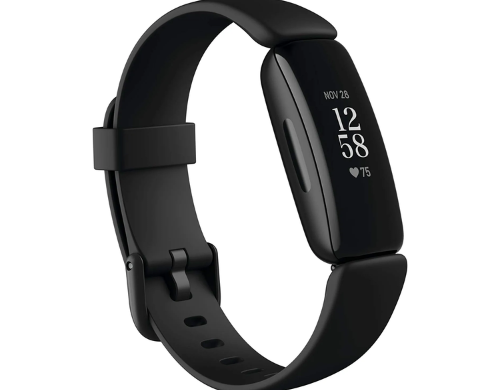 This watch has a slim profile and decent water resistance of up to 50 meters.
$56.54
Who This Is For
The Fitbit watch is essential for anyone who wants to track their workout activities. The device can track, monitor, record, and provide feedback on all your activities on a daily basis. The infinite features built into the Fitbit watch are designed to offer different capabilities and functionalities according to the user's needs.
Fitbit watches are designed for women, men, and kids. For each, the devices contain specific features such as GPS, Bluetooth, Fitbit Play, and many others that will fit each one's demand.
Is a Fitbit worth it?
Fitbit is worth it for those who want accountability for their time while on a workout. Gender or age is irrelevant. Fitbit is suitable for everyone. Measurement of progress is important as you can track and know how far you have gone, what you have done, and what more you need to do. This makes it worth investing in a Fitbit.
How does Fitbit track fitness?
Fitbit devices contain features like SmartTrack that enable them to automatically track workout activities such as walking, outdoor biking, sports, swimming, and elliptical. The GPS feature is also essential in determining the distance covered by running or walking.
The user can view the recorded data at any time. Among the results that can be accessed are the duration of the activity and the calories burned. To ensure fitness tracking accuracy, ensure that you wear the Fitbit device correctly and that the personal information fed is accurate.
Why You Should Trust Us
We are professionally qualified journalists who have devoted our entire careers to this field. We are really concerned about the crucial role that dependable journalism plays in society. We take great pleasure in our editorial independence and our commitment to the reader as our first priority. In order to achieve this, we adhere to a stringent code of ethics and are recognized by some of the world's biggest and most renowned organizations and industry watchdogs.
How We Picked
Accurate fitness trackers
A fitness tracker must be accurate when it comes to giving measurements and data for it to be reliable. False data can be misleading and costly to the user. To ensure Fitbit devices are accurate, we looked into the following aspects: 
Paces
Fitbit calculates your pace based on how fast you move per kilometer. Depending on the measurement units set on the device, it will display either foot per mile or minutes per kilometer. The Fitbit device must be set according to its specifications to be accurate. The height of a person is used by Fitbit when determining the length traveled by strides, and this may vary from one person to another.
Heart rate
Fitbit detects changes in activities such as walking, running, and jogging and begins recording automatically. The sensor-based measurements are recorded from time to time, and the data is stored. 
Distance
The distance covered by a person is recorded using the GPS feature in the Fitbit watch. In some instances where a weak GPS signal can affect your route and measurement accuracy, the step counter feature is used instead. 
Speed
Speed tracking and accuracy are determined by the pace of the feet. The Fitbit watch can track and estimate how many strides you take per minute, allowing you to approximate your speed. However, the device's location is critical in commanding movement accuracy.
Power
The many features on the Fitbit watch and other devices, such as GPS, Bluetooth, and Fitbit Play, all need power for their operation. For these operations to be possible, every Fitbit device must be rechargeable. All you have to do is connect your charger to the device for a few minutes to charge it up for the activities ahead. 
Battery life
The frequency with which you use built-in features such as GPS and Bluetooth has an impact on the life of your Fitbit watch. Also, depending on the model of the device, the battery life varies from one device to another. For instance, Charge 4 and Charge 5 have an average battery life that runs up to 5 hours. The Ionic, on average, has a battery life of up to 10 hours while the GPS is continuously on. On the other side, Sense, Sense 2, Versa 3, and Versa 4 have a battery life that can run up to 12 hours when fully charged.
Charging speed
Each of the Fitbit watches and devices has different charging speeds depending on its function. Regardless of the charging system of the device, it takes 2 hours of uninterrupted charging to charge the battery to 100%. You can always know when a green icon fully charges the device with a smiling face on the screen. 
Size
Each Fitbit watch comes in different dimensions. Some have a larger screen for display than others, depending on the function it is built for. On average, a small Fitbit watch is about 5.5″–6.5″ 14.0 cm–16.5 cm, and for the large size, 6.5″–7.7″ 16.5 cm–19.6 cm.
Comfort
The latest Fitbit watches and tracking devices keep improving as innovation advances. More and more slim devices are becoming more comfortable to wear. Additionally, most of the devices are water-resistant and, therefore, can stay on 24/7 without the need to take them off. The longer battery life of up to 10 days ensures that the device stays long enough before recharging. 
Fit
Most Fitbit devices are thin and light enough to make you forget that you have them on. The devices' designs are great for men, women, and kids. The wristbands are meant to enable adjustments to one's taste to ensure the device is not too tight nor too loose on the hand. 
Price vs. quality
The quality and functionality of Fitbit devices command their prices. The more features on the device, the higher the corresponding price. Equally, more expensive Fitbit devices are more accurate and long-lasting. 
Display size
All Fitbit devices have different display sizes depending on the function of the device and its price. Devices with larger display sizes are known to cost a bit more than average-sized ones. This is because, in comparison to devices with small screens, many features can be displayed on the screen at the same time. 
Connectivity
Fitbit watches and devices can connect to available WPA2 personal Wi-Fi, WPA personal, and WEP networks. However, to make the most out of Fitbit devices, it is good to have an account with the Fitbit app for fully integrated functionality. 
Compatibility with other smart devices
The Fitbit account on the Fitbit app can enable devices to be compatible with other smart devices, such as iPhones and Android. You need to install Fitbit and create an account to enable this functionality. 
Sweat/Water-resistant
Almost all Fitbit watches and devices are sweat- and water-resistant up to 50 meters deep. This means that one can comfortably swim with the devices on without worrying about damaging them. 
Care and Maintenance
Care and maintenance ensure your Fitbit watch lasts longer. First, be sure to get the right size for your Fitbit device for easy maintenance. Care entails keeping the device away from children and ensuring it is charged correctly.
The Fitbit strap needs to be adjusted to ensure you are comfortable using it. Too-tight straps can quickly wear out due to high pressure. When cleaning the band, it is advised to use soap-free cleansers such as Cetaphil, Gentle Skin Cleanser, or Aquanil. Ensure all the sweat is cleaned off after a workout and dry it well before returning it.
Use a soft toothbrush to scrub off any tough stains or spots on the band. A damp piece of cotton can be used as well. When connecting to other devices, ensure they are only secure and trusted devices. Follow the onscreen instructions closely for a safe connection.