The Best Fire TV Stick for 2023
Choose the best fire TV stick with this guide.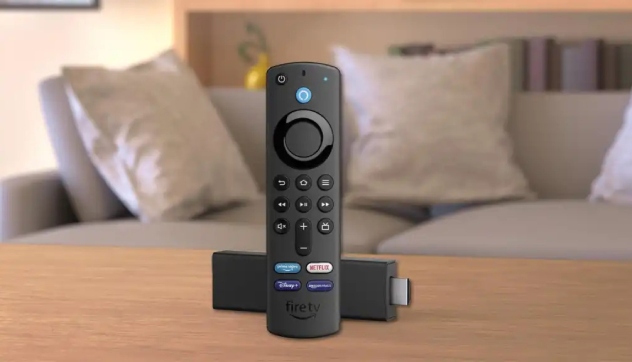 Everybody has a way to enjoy their favorite television episodes or films. One of them—and the subject of our attention—is using a Fire TV stick.
When it comes to Fire TV sticks, many brands provide a wide range of functions, and this guide seeks to highlight the finest options.
Here's a brief explanation, assuming without denying that you are unaware of what a Fire TV stick is. They are internet-connected streaming sticks that you can plug into your television. They let you watch content from numerous websites and applications, like Netflix, Disney Plus, Amazon Prime Video, and others. Now that you know, let's get started.
How We Picked
Functionality

User happiness is guaranteed by a device's functionality. A Fire TV stick with excellent functionality will guarantee simplicity of use and complete delight.


Quality of voice commands

A seamless user experience is ensured by selecting a Fire TV stick with good voice commands. Thanks to it, you'll be able to easily conduct your searches using voice commands.





Video + audio output quality and speed

Everyone considering purchasing a Fire TV stick should consider speed and video quality because they have a significant impact on the user experience.





Price

Any potential purchaser will be persuaded of the value of a product by its price when compared to its features. It is important to think about the price that best suits the goods and, of course, the buyer's budget. Prices that are too high or too low may deter anyone.




Our Top Picks
Best Pick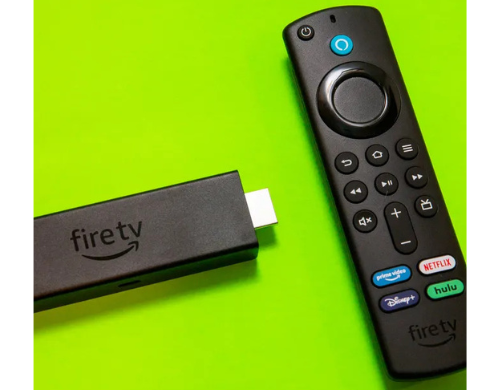 This pick is a lot more expensive than the rest but it is known for its super fast streaming speed.
The Fire TV Stick 4K MAX is known for its streaming speed and offers value amidst its price.


One of the quickest streaming sticks available is the Fire TV Stick 4K MAX. It has quick performance and works with Wi-Fi 6. It supports streaming from all the popular streaming services you can imagine. Alexa smart control is also supported. Naturally, it is more expensive than others because it offers more features, however, it makes up for the price with its speed.

Runner Up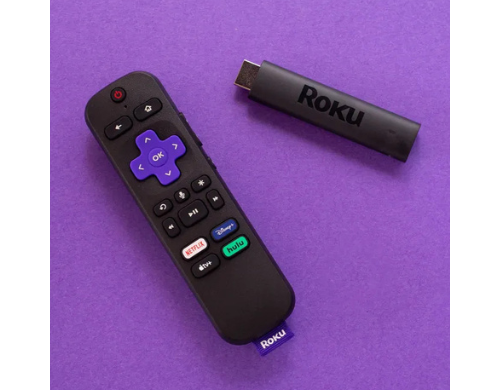 This is another excellent streamer that is less expensive and easy to use.
Roku Streaming Stick 4K is an excellent streamer and is a pretty simple to use product.


This model of Fire TV Stick is easy to use and can play videos in Dolby Vision format. It employs the Roku operating system and has a straightforward user interface. Additionally, it is compatible with Apple AirPlay. Despite the fact that it is not the 4K MAX, the streaming service is fairly good, and it comes with a stick model that can be easily plugged into the television and forgotten.

Most Cost-Effective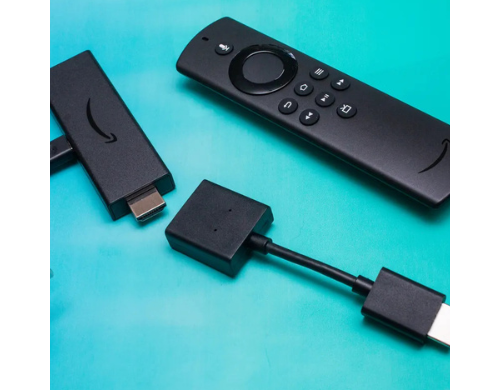 This pick offers a lot of value for a little amount of money.
The Amazon Fire TV Stick Lite offers a variety of features including its excellent price.


There are a lot of features that improve the overall experience of using the Fire TV Stick Lite. Streaming is supported by a broad variety of services, and it is compatible with the Alexa voice remote. It is also the least expensive option and provides the greatest value for the smallest amount of consideration.

Everything We Recommend
Best Pick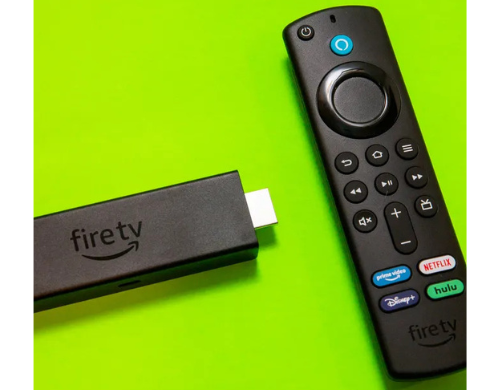 This pick is a lot more expensive than the rest but it is known for its super fast streaming speed.
$34.99
Runner Up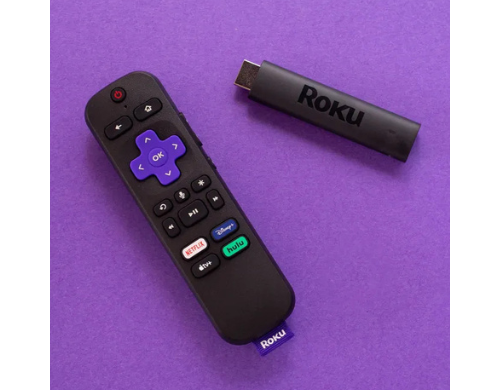 This is another excellent streamer that is less expensive and easy to use.
Most Cost-Effective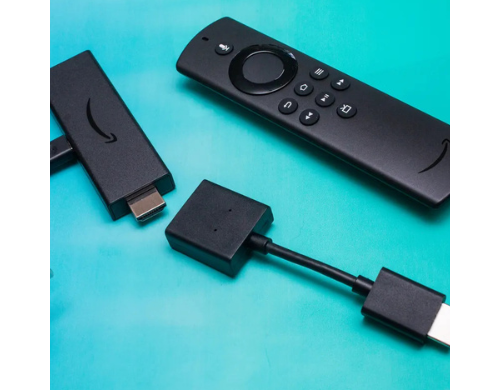 This pick offers a lot of value for a little amount of money.
$19.99
Who This Is For
The products listed in this guide are for everyone who is desirous of streaming their favorite shows and having them all in one place.
Amazon Fire TV Stick vs Roku vs Google Chromecast
These three brands each perform a distinct function, and they each have their own set of characteristics that set them apart from the others. The Amazon Fire TV Stick comes in a variety of configurations, including the Lite, 4K, and 4K MAX variants. They offer a wide variety of capabilities, but the 4K MAX is the streaming device that includes Alexa support in addition to being the device with the fastest streaming speed.
Roku is a well-known brand that makes a lot of different electronic devices, like the streaming stick 4K and the 4K Express. It is intuitive to operate and delivers outstanding performance.
Another company that provides uninterrupted streaming is Google, with their Chromecast device, which also makes use of Google Assistant.
Do I really need one if I have a smart TV?
Fire TV sticks are streaming devices that may be used to watch shows and movies from many platforms and services. Streaming is feasible with a smart TV, making the fire tv stick redundant. However, if you want to navigate all of the services from one location, the fire tv stick would suffice.
Is there a monthly subscription fee?
The fire tv stick does not have a monthly subscription, thus the first purchase will be enough. Some streaming providers, however, may require recurring subscriptions to access their platforms.
Why You Should Trust Us
All of the items included in this guide are reliable and have been independently assessed by a large number of people. The goal of this article is to make the process of deciding which Fire TV stick is ideal for you as simple as possible.
How We Picked
Functionality
This list is composed entirely of products that are high-performing, user-friendly, and loaded with features that different people will find appealing for various reasons.
Design/style
Each product has a look that is distinctly associated with its own brand. For example, the Chromecast with Google TV has been made to be slimmer and flatter, which facilitates an easier plug-in process.
Size
All of the devices have a size that makes them quite portable; they are, in essence, sticks that may be placed behind or below your television set. They are not intended to be enormous in either appearance or weight due to the design of the product..
Quality of voice commands
The products on our list are compatible with either Google Assistant or Amazon Alexa, which enables users to issue voice instructions. The Amazon Fire TV Stick 4K MAX streams content at a blisteringly fast rate and supports voice commands of the highest possible quality.
Video + audio output quality and speed
The items reviewed in this guide have high-quality video and audio, provide outstanding streaming, and don't have excessively long wait times. The speed and video quality of our top recommendation are both exceptional.
Price
This list features a variety of products that are appropriate for various individuals depending on the size of their spending limits. The one that is the least expensive is a fantastic deal considering the amount of value it provides.
Durability
The products that are described in this manual are long-lasting and durable, and they just need to be cleaned occasionally.
Care and Maintenance
You should have received a handbook along with your Fire TV Stick, but in the event that you lose it, you might try the following: Insert the USB micro cable into the power adapter. Connect the Fire TV Stick to the opposite end of the cable. After plugging the Fire TV Stick into an HDMI port on your TV, use your remote to find the "Home" button. After that, you could use the remote to play, pause, or skip forward. Make sure you choose the language you want to use and connect to your Wi-Fi network before continuing.
Turn off your Fire TV smart TV by first unplugging it from the outlet. To eliminate any stray dust, you should use a cloth made of microfiber. To get rid of fingerprints, use distilled water to lightly dampen a microfiber cloth and wipe the area clean. Note: It is important to avoid spraying water straight onto the screen of the television, as this could cause the television to malfunction.
Your Fire TV Stick needs to be kept in a dry, cold place while it's not in use, far away from any sources of heat or moisture, so that it doesn't become damaged in any way.