The Best Fanny Pack for 2023
These stylish fanny packs are designed to keep up with you wherever you go!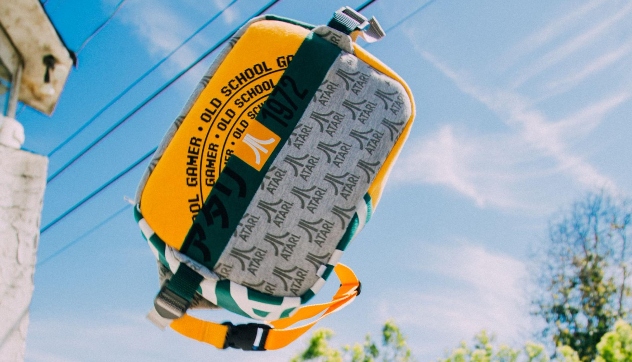 Fanny packs have been around for ages. However, in the recent past, they have gained major traction and they're now considered a fashion statement. Even better, these small bags are worn by men and women alike.
A fanny pack is ideal for keeping your frequently used items within comfortable reach while freeing up your hands to reach out to the heavens. They are particularly great if you want to minimize stress when traveling, hiking, camping, partying, or running everyday errands.
Many people use fanny packs because they're easy to wear and look good. They're also lightweight, so they won't hurt your neck or back when worn for too long. Fanny packs come in a variety of designs. Some are more fashionable than others.
Lucky for you, we've created this buying guide to help you purchase the very best fanny pack.
How We Picked
Capacity

Fanny packs come in three sizes: small, medium, and large. Consider the items you intend to carry when selecting one. We've included fanny packs with varying capacities to give you options.


Material

We reviewed packs made with water-resistant materials like nylon and polyester to help keep your things dry. Neoprene materials can be hand-washed with light detergents, and leather is easier to wash. We took note of the material makeup of each waist pack, so you'll choose the one that's right for you.



Design

Some fanny packs are designed for trekking, traveling, and camping and some are suitable for use on everyday errands. Designs may be in the style of the classics or with a modern touch.



Price

When it comes to fanny packs, material and design play a significant role in influencing the price you have to pay to secure one. Luckily, in this article, we've lined up options at different price points.
Our Top Picks
Best Pick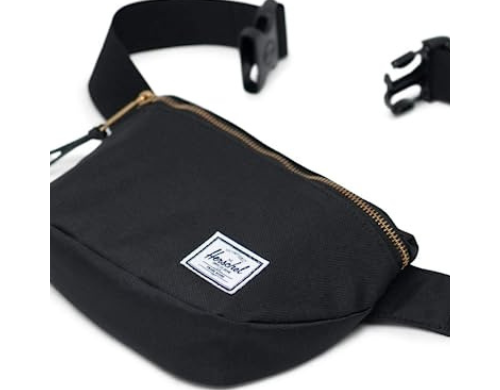 This fanny pack is compact and great for regular use.
A durable waist bag with endless color options.
The Herschel Fifteen Waist Pack is made up of a durable material that can withstand adverse use over a long period. The fabric, compared to others, is rough in its feel.

It has up to 40 color variations, making it popular and appealing to many people. The material is made up of polyester and is designed with one pocket.
Runner Up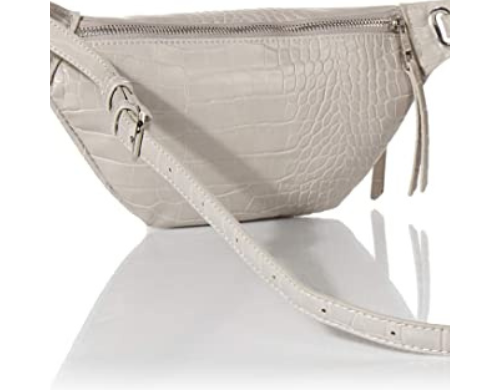 There is a ton of storage, and it is glossy and fashionable.
A fanny pack that combines style and luxury.
The glossy exterior of this trendy belt bag comes from The Drop on Amazon and makes this sort of after-bag look far more luxurious. With one big interior and a little back zipper pocket, this pick holds all the vital things you would like while not making you feel heavy. Most users agree that this fanny pack is also great for dancing and dinner.

Most Cost-Effective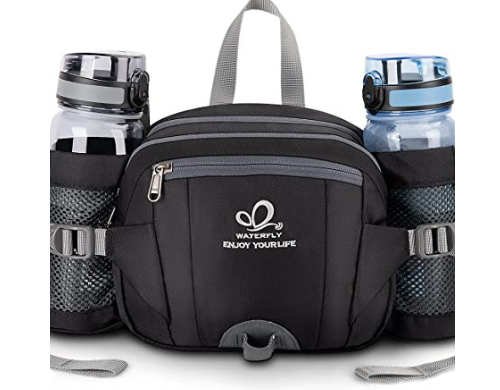 A waist bag that helps you carry personal items and stay hydrated at all times.
This fanny pack has a large interior, perfect for carrying large items.

This is an example of a fanny pack that still impresses style specialists. However, they additionally serve a functional purpose for outings in the great outdoors. Staying properly hydrated is a must when hitting the trails, and this product from Waterfly has two compartments to carry water bottles.
Everything We Recommend
Best Pick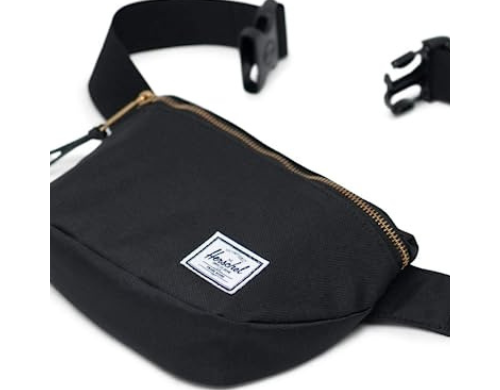 This fanny pack is compact and great for regular use.
$31.95
Runner Up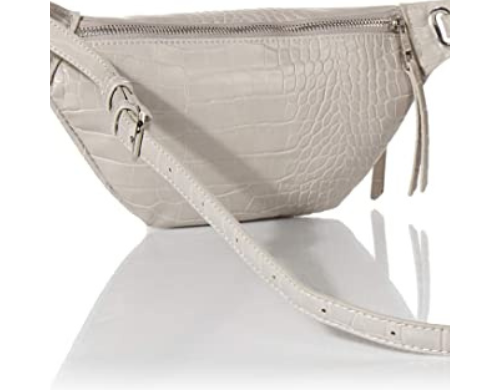 There is a ton of storage, and it is glossy and fashionable.
$29.90
Most Cost-Effective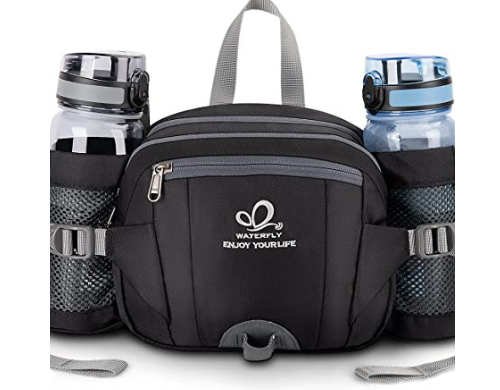 A waist bag that helps you carry personal items and stay hydrated at all times.
$27.59
Who This Is For
A fanny pack is a great choice for laidback or casual looks, especially when running errands. As such, they are great for anyone looking for a comfortable way to carry basic belongings without the hassle of a backpack or a handbag.
Fanny packs vs. belt bags
Fanny packs and belt bags are both great solutions for carrying your gear, but they do have minor differences. Though fanny packs and belt bags may seem similar, they serve different purposes.
Fanny packs are designed to hold items you will use often, such as your ID, credit cards, and keys. Belt bags are more substantial and can hold heavier items like electronic equipment.
Why You Should Trust Us
We have sampled many fanny packs of different sizes, designs, and materials and also own some of them. You can be guaranteed that the information you'll get here will guide you in making a choice that'll suit your style.
Also, the reviews in this article are gathered from expert and customer reviews of products, so you can count on us.
How We Picked
With different fanny packs in our hands, we checked each for manufacturer defects and evaluated the standard of the buckles, seams, and zippers. Then we stuffed every waist pack with all our necessities (ranging from a pair of eyeglasses and lotions to a smartphone and wet wipes) and wore them for brief walks and even when running errands.
We paid attention to how convenient they were to wear at our waist or across the shoulder, and how secure the buckles and straps were when worn.
The fanny packs we also considered have tough materials that can stand the effects of water on them and do not tear easily even in adverse conditions.
A fanny pack can be dressed up for date night, thrown on while hiking a mountain, or maybe used as a hands-free diaper bag — and also, the material can help determine its functionality. water resistant materials like nylon and polyester can guarantee your things will stay dry.
Neoprene, which may be hand-washed with lightweight detergents, and animal skin are easier to scrub. We tend to note the fabric makeup of every fanny pack, so you'll choose the one that's right for you.
Finally, we assessed the bags' fit for people of different heights and with differing preferences for wearing the pack, either crossbody or around the waist. We accessed the fanny packs based on prices too, as those that are the most expensive are first, while those that are lower in price follow suit.
Care and Maintenance
For care and maintenance, follow these steps:
Empty your bag and shake out the inside to get rid of crumbs and dirt.
Use a clean, white fabric and warm water to spot-clean your bag.
For additional dirty spots, combine a little quantity of mild detergent created for hand-washing into the warm water.
Endeavor to place your bag flat and let it air dry before use.