The Best Everyday Rain Jacket for 2023
Modern rain jackets are fashionable, practical, and stylish to boot.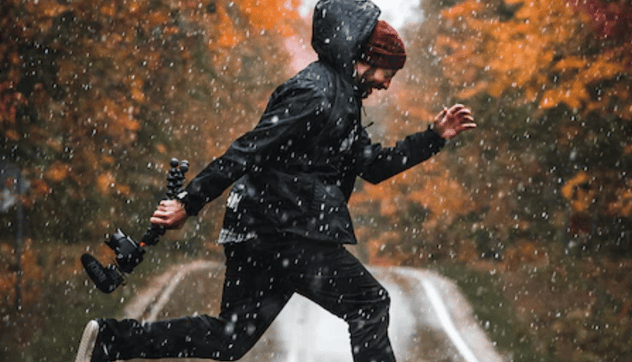 As summer comes to an end, it's time to experience sweet, cleansing downpours as we usher in the rainy season. As much as most of us enjoy the coolness and calm that comes with the rains, it can be quite a difficult time to navigate through without the right clothing.
That is why everyday rain jackets and coats are an essential piece of your wardrobe! They are specially designed to keep us safe from the possibility of getting wet, while also keeping you warm from the cold breeze that comes with the changing weather.
Rain jackets come in different colors, sizes, lengths, and price ranges. We have gone ahead to select the best of the best to ease your purchasing decisions and make sure you are not only safe and protected but also getting your money's worth.
How We Picked
Durability

Our top picks not only stand the test of weather changes but also the test of time. They are designed to keep you shielded and warm for many years to come.

Waterproof Material

The whole point of getting a rain jacket is to stay protected and dry from the rain. Therefore, a rain jacket made with weak waterproof material cannot fulfill its topmost objective.

Style/Design

The construction of your next rain jacket is very important. It determines how well its features and materials blend to form a unique and unmatched design.

Cost-Effectiveness

As always, we don't expect you to break the bank to get what you deserve. Hence, we found budget-friendly rain jackets that offer quality features at cost-effective prices.
Our Top Picks
Best Pick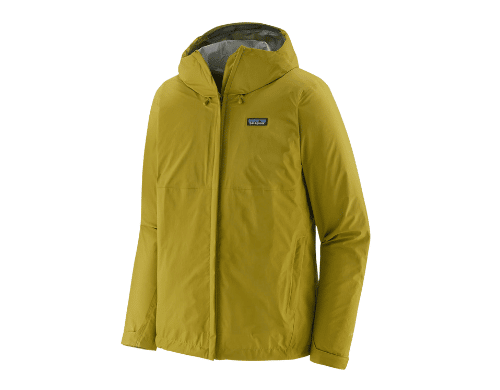 A great outdoor jacket with all the bells and whistles.
The best rain jacket option for outdoor activities that offers the best value for money. You can now walk through a downpour without getting your jacket and backpack drenched.
The Patagonia Torrentshell 3L is one of those products that will always have you feeling thankful for your purchase. This jacket offers significant upgrades from prior generations, one of them being the addition of a third, breathable inner layer. It is perfect for the outdoors, so if you want to stay completely dry while taking your hikes, runs, or casually going around town, this jacket is unarguably your best bet. It features options for both men and women, in different sizes and colors.
Runner Up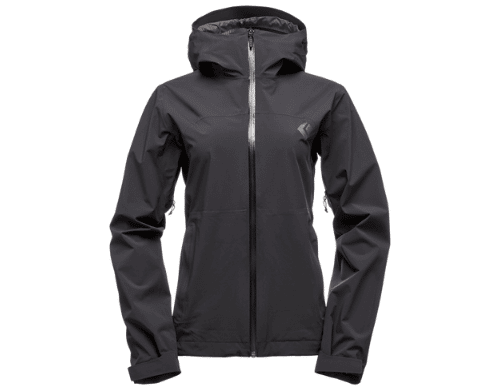 One of the best rain jackets in the game, giving you premium features worth every buck.
Stormline Stretch Rain Shell is the ultimate, lightweight, roll-up rain jacket that not only protects you from harsh weather but also looks good.
The Black Diamond StormLine Stretch rain jacket offers some of the best features on the market. From its soft inner lining to its stretchy shell fabric, we simply cannot get enough of our dazzling runner-up. This jacket also features a helmet-compatible hood, and pockets, and is also incredibly lightweight than you would expect. It is available for men and women and offers multiple color and sizing options.
Most Cost-Effective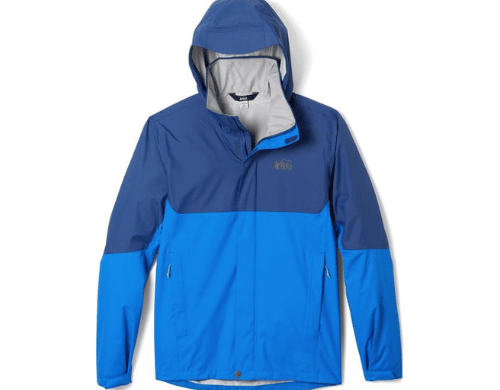 The cleanest design — blends affordability and quality like you've never seen before.
The REI Co-op Rainier Rain Jacket is a lightweight rain jacket that provides more than adequate protection against the elements and will serve you well in any weather conditions you encounter during your trip.
When it comes to getting the best bang for your buck, there are hardly any rain jackets that can compete with REI Co-op's Rainier. This jacket offers decent quality features at a ridiculously affordable rate and a clean style that can be flaunted anywhere. It is made of recycled, waterproof, and windproof material, and offers a range of colors and sizes available for both men and women. It even has mesh-lined pockets to keep your palms warm and sweat-free.
Everything We Recommend
Best Pick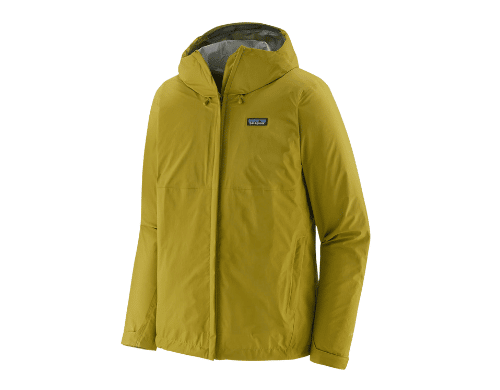 A great outdoor jacket with all the bells and whistles.
Runner Up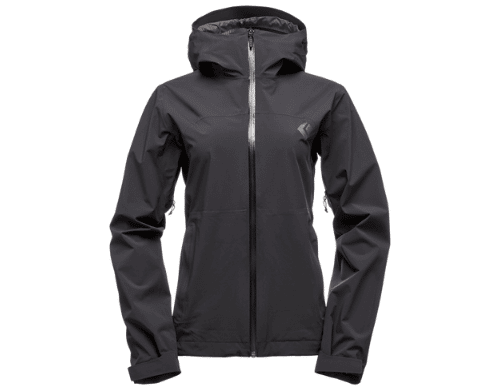 One of the best rain jackets in the game, giving you premium features worth every buck.
Most Cost-Effective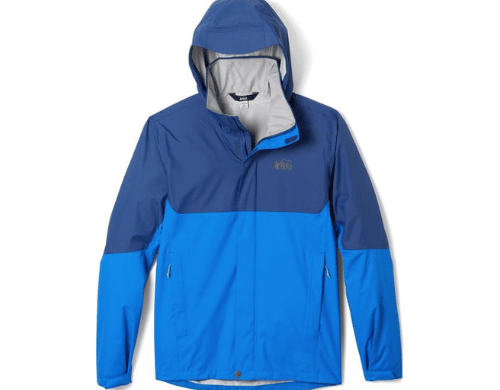 The cleanest design — blends affordability and quality like you've never seen before.
Who This Is For
These products are for anyone tired of worrying about getting wet during the rainy seasons and looking for a solution that weathers through the storm. The mentioned products provide premium protection and keep us dry through the harsh changes that come with rain and thunderstorms.
Waterproof and Breathability Explained
Although these two factors go hand in hand when it comes to rainwear, they mean different things and can vary in their ratings. The waterproof material is able to withstand the wetness of water, or rather prevent water, snow, and other likely elements from getting through the clothing's fabric, therefore keeping you dry. Breathability, however, is the ability of a piece of clothing item to dispel sweat vapors through its material and back out into the world. Both qualities are achieved through the use of special membrane fabrics that are uniquely designed for such purposes.
When it comes to rain jackets, it is rare to find one that carries all of the features you need. They are however measured in different ways and come in different ratings. The waterproof properties are determined derived by the amount of water that can be pressed on the material before it can pass through, measured in millimeters. This means that if a rain jacket has a waterproof rating of 10,000mm, it can withstand that amount of water and less at a time. On the other hand, breathability is measured by how quickly sweat passes through the material, derived by how many grams of sweat can be dispelled per square meter of fabric. In both cases, the higher the rating, the more waterproof or breathable the material.
Determining how high your next rain jacket's waterproof level should depend on your intended use. If you plan on embarking on intense performance activities like snowboarding or mountain climbing, your jacket's waterproof rating should be nothing less than 5,000mm to withstand heavy rains, snow, and other harsh elements. However if you simply require a decent rain jacket to keep you shielded and warm as you go about town, anything between 1,000mm and 5,000mm will get the job done.
Why You Should Trust Us
We know how frustrating it can be when you have your day all planned out and rain starts pouring out of nowhere, and we also know how annoying it is to get soaked by the rain due to a lack of adequate protection or clothing. That is why we have personally researched and tested several rain jackets to determine those that offer the best protection, warmth, and a fashionable look.
How We Picked
There are a few major things to pay close attention to in selecting a product like a rain jacket. Here are some of the ones we prioritized while making our decisions.
Durability
When it comes to rain jackets, some options offer decent protection but wear out faster than when you can get your money's worth. This isn't the case for our top picks, however, because they are designed with top-tier materials that are made to last for long periods.
Material Strength
One of the major things that determine if a rain jacket can truly weather the storm is the strength of the materials used to construct it. The goal is to find jackets made with strong materials but also soft and sleek enough to ease mobility and comfort.
Waterproofing
Does a rain jacket with weak waterproof quality deserve to be called such? Our chosen products are made with top-notch materials that are waterproof and windproof, keeping you dry and protected at all times.
Style/Design
You should be able to have a rain jacket that is wearable for almost every occasion, and the style of the jacket goes a long way in making that possible. Our rain jackets have sleek, clean designs that allow you to be comfortable and confident no matter where you are.
Portability
One of the major reasons people avoid getting rainwear is the fear of not being able to easily put them away once the weather clears up. With our chosen products, you don't have to worry about that because they are made with your fears in mind and are easy to stow away and carry around.
Easy to Wash
Rain jackets are tricky items of clothing to wash. However, this task does not always have to be overbearing, and our easy-to-wash rain jackets are proof of that.
Stiff Hood
The hood is an integral part of a rain jacket, because what's the point of keeping your entire body dry if your head still gets wet? We have selected jackets that have stiff, functional, adjustable hoods that can be easily tucked away when not in use.
Breathability
The pitfalls of most rain jackets are that although they shield you from the rain, they easily leave you feeling stuffy, hot, and sweaty on the inside. This is why breathability is such an important factor to consider when selecting one because it allows you to feel warm and protected while releasing your sweat outside.
The Number of Layers
Rain jackets come in different shapes, sizes, colors, and also numbers of layers. The last feature is very important because it determines how protected and secured you can feel about your rain jacket. All our suggestions come in a 2.5 or 3-layer construction which gives you adequate protection.
Care and Maintenance
Just like other important products we purchase, proper care of our rain jackets goes a long way in enhancing their durability. It is advised to wear your jacket at least 20 times casually, or 10 times for active purposes before washing them. Another rule of thumb is to wash them when you notice their waterproof quality wearing out. Before you do that, however, make sure you go through your instruction manual for specific washing guidelines. Here are general steps of how you can properly wash, dry, and care for your rain jackets:
Inspect it for any rips and tears, and if found, stitch it before washing.
Zip up all zips, fasten all loose ends, and empty all pockets of your jacket.
Wipe off all visible debris and stains using a brush or washcloth.
Put your jacket in the washing machine and clean out any residual detergent from the soap dispenser.
Use a specialized waterproof detergent like Tech Wash to wash your machine on low tumble/cycle and delicate wash settings. Regular powder detergents and bleaches contain agents that can wear down the waterproof elements of your jacket.
Rinse again thoroughly on a low cycle.
Airdry your jacket or low-tumble-dry it in a dryer.
Once your jacket is fully dry, stow it away either by tucking it into its pocket or folding it. Ensure it is properly dry because even slight dampness can lead to mildew when stored over time.
If you notice your jacket's waterproof quality is wearing out — you can tell when the rain starts to 'soak' up the jacket as opposed to rolling off it in beads — then you need to apply a DWR to strengthen its waterproofness. These water repellents come in either wash-in or spray solutions. For the latter, all you need to do is generously spray it on your jacket once it is washed and dried and then proceed to dry for a second time.
For wash-in repellents, set your jacket on another low-tumble, low-warm round after it has been properly washed, and then dry accordingly. Test your reproofing by sprinkling water on your jacket, if it rolls off in beads congratulations are for your newly reproofed rain jacket.