The Best Ergonomic Seat Cushion for 2023
Correct your posture without spending more money on a new chair by using an ergonomic seat cushion.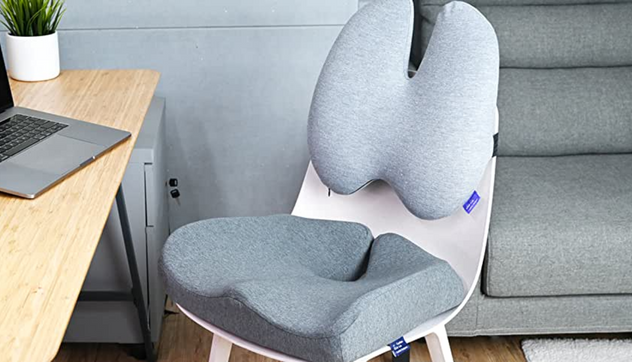 Poor sitting posture can result in body soreness and lower back aches. It can be difficult to maintain a proper sitting position, especially if you don't have an ergonomic chair. You can solve this issue by purchasing one of these ergonomic seat cushions. An ergonomic seat cushion can help you sit more upright, relieve pressure on your tailbone, and get rid of lower back pain. The cushions come in various materials, shapes, and sizes and can be used in office chairs, car seats, and even on airplanes.
We carefully selected a list of the top ergonomic seat cushions available after taking important factors into account. Grab one that fits your current needs.
Our Top Picks
Best Pick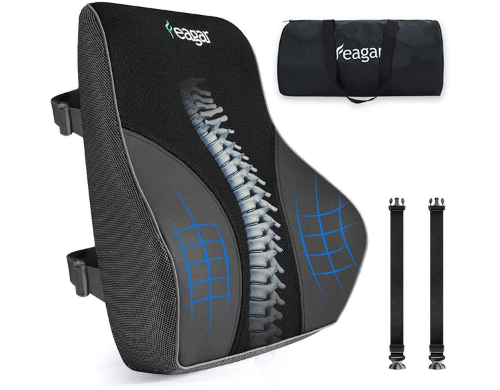 It has all the characteristics needed for a top-notch orthopedic cushion and is of high caliber.
$39.99
Runner Up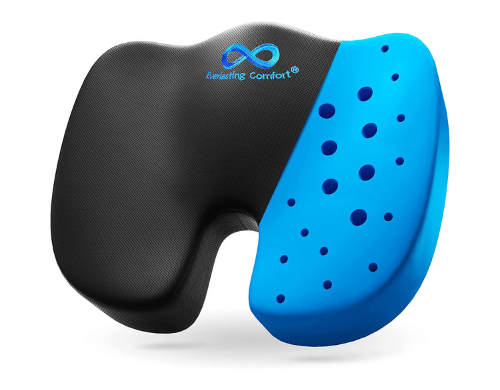 This gel-infused cushion is extremely comfortable as well as responsive to heat.
$39.99
Most Cost-Effective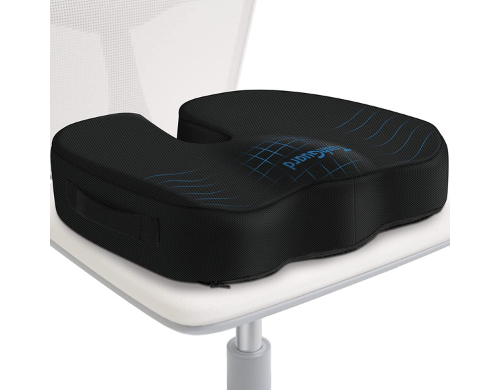 This is the best travel cushion for comfortable traveling, and it works especially well in car seats.
$19.99
Who This Is For
These ergonomic cushions are suitable for those who work for extended hours in a seated position. If you lead a sedentary life and have to sit most of the day, you will find these ergonomic cushions quite beneficial. Sitting for many hours gives rise to various health issues, such as lumbar pain, swelling, backaches, bottom aches, stiffness, and neck pain. These well-designed and high-quality cushions correct posture while providing additional support. However, they are not recommended as recovery therapy or post-operative treatment.
Are ergonomic cushions worth it?
As we grow older, our physical capacities start to lose strength. Since most of us have office jobs that prevent us from leading a physically active life, our postures bear the brunt and get distorted. Ensuring that you sit in a correct posture throughout the day will prevent further health problems.
Why You Should Trust Us
We have prepared a list of the best ergonomic cushions on the market to help you pick the best one as per your requirements. Various significant factors were taken into consideration. Customer reviews were examined thoroughly for each pick. This list presents an impartial and careful assessment of various ergonomic cushion brands for your convenience.
How We Picked
Size
It's an important factor to consider. An appropriately sized ergonomic cushion can make sitting for long hours easy and painless. All the items on our list come in sizes that are suitable for everyone.
Shape
Many ergonomic cushions are gel-filled and adjust to the shape of your body, while some are firm and provide support and stability. Cushions come in various shapes, and our list will help you choose the best one.
Firmness
A cushion that is too hard can provide support but will fall short of comfort. A soft or gel-filled cushion provides maximum comfort but less support. Therefore, a good ergonomic cushion should provide both firmness and comfort.
Comfort
It's the primary factor that determines the functionality of an ergonomic cushion. A good cushion should be comfortable and last a long time. All our picks provide the utmost comfort.
Material
Most ergonomic cushions are made of memory foam. Some also use PU or leather, usually in covers. Memory foam is durable and firm.
Durability
An ergonomic cushion is a long-term investment, and durability is a significant factor to take into account. Your ergonomic cushion should last you for many years.
Price vs. quality
A good ergonomic cushion should provide a good balance between price and quality. None of the factors should override the other. All our picks offer good quality in affordable price ranges.
Extra features
Many ergonomic cushions come with extra features that enhance comfort and utility. Features such as a breathable design, slip resistance, and others make a cushion a great buy.
How We Picked
Size and Shape

Larger cushions provide more support but reduce portability. Also, the shape varies according to the type of cushion. All our picks come in different comfortable shapes and sizes.

Firmness and Comfort

A good cushion should be firm as well as comfortable. While firmer cushions often last longer, their hardness makes them less comfortable. So, we have listed cushions that balance these two indispensable factors.

Material

The material of a good ergonomic cushion should be carefully selected. The material determines the durability and comfort of a cushion. All our picks are made of long-lasting, high-quality materials.

Cost-Effectiveness

Cost is a major deciding factor and must be taken into account. A good cushion should not be too heavy on the pocket. We have selected cushions that are affordable and of high quality.
Care and Maintenance
How to wash an ergonomic seat cushion
To provide maximum comfort, most ergonomic cushions have covers made of soft velvet, which is a dense fabric. Velvet provides a luxurious feel, looks elegant, and withstands heavy-duty usage easily. The covers are machine washable. However, it's not recommended to wash the cushion itself, as water can damage memory foam. It's better to use a vacuum cleaner for this purpose.
Getting a pillow or cushion cover
All ergonomic cushions include a removable outer cover. If you want an extra layer, you can add an extra cover of your choice.
How to prevent yellowing
Yellowing takes place due to low oxidation over a long time. It's a natural process in foam and does not affect the quality or performance of your cushion.
How do you revive a flat ergonomic pillow?
The best way to revive it is by agitating it gently from the sides, just as you normally do with any simple cushion. By agitating it, the air will get into the foam. This process should be done after you are done vacuuming the cushion.