The Best Ergonomic Keyboards for 2022
Invest in your well-being by upgrading your keyboard.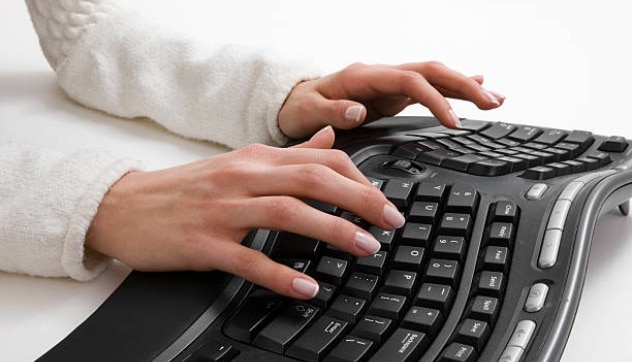 How often are you hunched over your laptop or desktop? If your workstation is either one of these then this is for you. Desk jobs do not seem physically strenuous, especially when compared to fieldwork. This does not mean the long hours spent sitting, staring at a bright screen, and moving your fingers on a keyboard have no effect on the body.
While many people have bettered their workstations, very few people upgrade their keyboards.
A poorly designed keyboard coupled with an unnatural posture adopted while typing can cause discomfort or just strain on your shoulders, hands, or wrist. This is where ergonomic keyboards come in.
Their primary purpose is to provide you with a comfortable and safe typing experience. Ergonomic keyboards boast various designs, each best suited to different work needs.
How We Picked
Tilt and Adjustability

The perfect keyboard tilt is at a negative degree which allows for natural angling of the wrists. The bottom of these keyboards is placed higher than the top.

Some keyboards allow you to decide what angle suits you best. A good one should allow you to have your elbows close to your body and your shoulders relaxed.



Extra Support (Wrists)

Some ergonomic keyboards have padded wrist support on them. This gives you an allowance to rest while typing. Some designs are also tented at the middle which allows for similar wrist support.

The good news is that additional wrist support can also be purchased separately.



Wired vs Wireless

A wired keyboard is connected to the computer with a cable. When shopping, choose a long cable for better flexibility.

A wireless keyboard is connected to the computer via Bluetooth and as such allows for movement.


Cost-Effectiveness

A good ergonomic keyboard can cost you a couple of hundred dollars. However, there are tons of reliable budget picks. To strike a balance, we've reviewed both premium and standard options.
Our Top Picks
Best Pick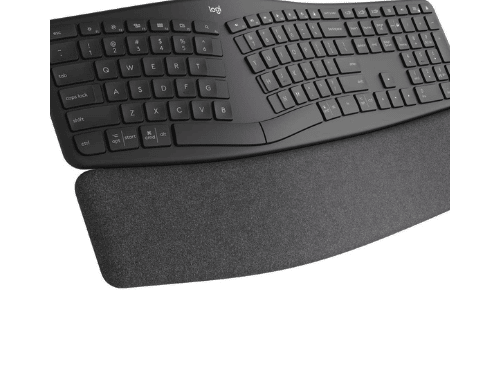 Perfectly padded for the ultimate wrist comfort.
The extra padded wrist rest and the customized design allow your fingers to move easily.

The Logitech Ergo K860 might be expensive but it is a worthy purchase and a healthy option too.

Runner Up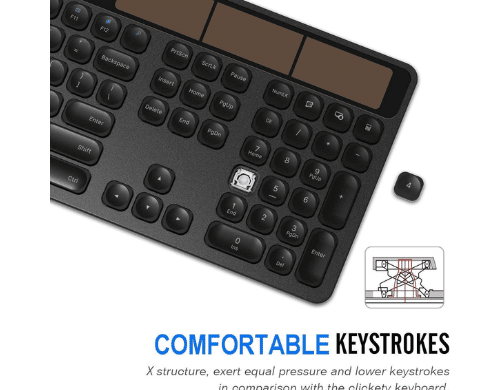 Solar powered ergonomic keyboard.
A solar-powered keyboard perfect for traveling or moving about.
This keyboard gets the work done while still taking care of the environment by limiting your energy usage.

Most Cost-Effective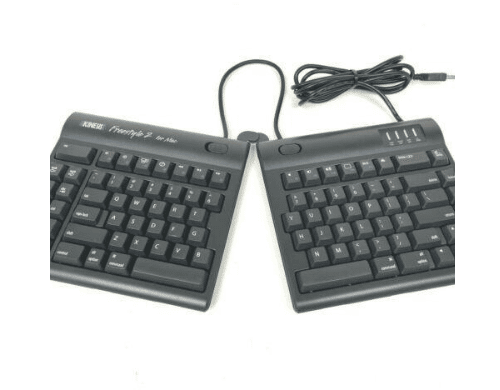 An affordable wired keyboard.
A low-cost keyboard that still supports your ergonomic needs.

We suggest this for a great coin save.
Everything We Recommend
Best Pick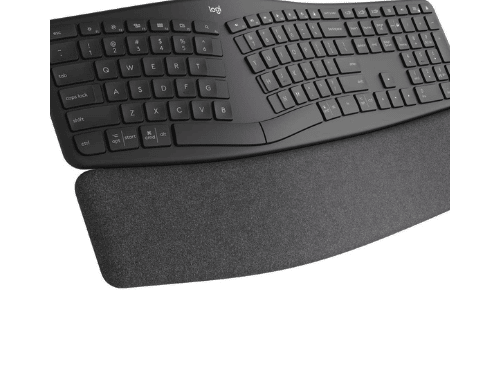 Perfectly padded for the ultimate wrist comfort.
$114.39
Runner Up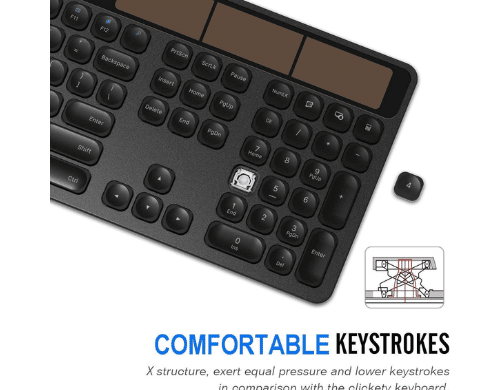 Solar powered ergonomic keyboard.
$27.99
Most Cost-Effective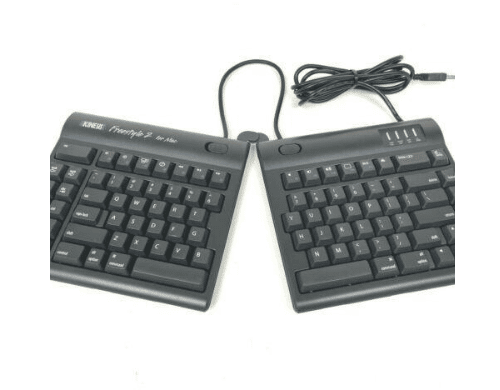 An affordable wired keyboard.
Who This Is For
Do you spend upward of eight hours working on your computer? Are you concerned about your health concerning your working habits? Then this article is for you. We aim to help you find the perfect ergonomic keyboard.
What Is an Ergonomic Keyboard?
Ergonomists specialize in making the work environment friendly to the user instead of the user having to adapt to it. A typical computer keyboard is created for its functionality and not necessarily for the comfort of the user.
In a bid to make the experience better, ergonomic keyboards are designed to accommodate the individual utilizing them. They are customized to suit their owner's needs
Is an Ergonomic Keyboard Worth It?
The rise of technology, particularly computers, meant that the world wide web quickly became the biggest resource center. If you are constantly on your computer, either working or gaming then you need to take care of your health even as you go about your daily tasks.
What Are Ergonomic Keyboards Good for?
These keyboards save you from injuries and strains associated with using the computer for hours on end. To correct your posture, prevent injuries to your wrists, forearms, and hands, and simply ease your computer interaction, then ergonomic keyboards are a worthy investment.
Why You Should Trust Us
You are accessing this information from either your handheld device or your computer.
If you are using the latter then we need to ensure that you, as our client, are safe. If for nothing else other than reading our articles.
How We Picked
By combing through different websites for customer feedback and user experience about the keyboards, we narrowed down some aspects to look out for when searching for the perfect ergonomic keyboard.
Keeping in mind that the main role of the ergonomic keyboard is to provide a comfortable user experience, we examined the wrist support offered by different brands in as much as extra support can always be purchased. This function is essential to the work of this accessory.
As is the case with products, the more aesthetically enhanced the keyboards are, the more expensive they are. With some keyboards having key lights that can be changed or key sounds that can be customized, their price tags reflected these features.
Care and Maintenance
Gently turn upside down and tap to remove dust and small debris. Use compressed air or a dusting brush to remove the loose dirt on the keyboard.
Use disinfectant products with a high alcohol percentage as advised by Covid 19 specialists by dubbing the disinfectant on a cloth or cotton swab and then cleaning the surface. You can use a damp cloth that doesn't have loose water to gently clean your keyboard.
When you clean ensure that the keyboard is unplugged and its batteries removed
Keep drinks away from your computer.
Do not apply moisture to the keyboard directly. Instead, use a cotton piece or a lint-free cloth.