The Best Electric Toothbrush for 2023
Replace your manual toothbrush with an electric one and restore your smile.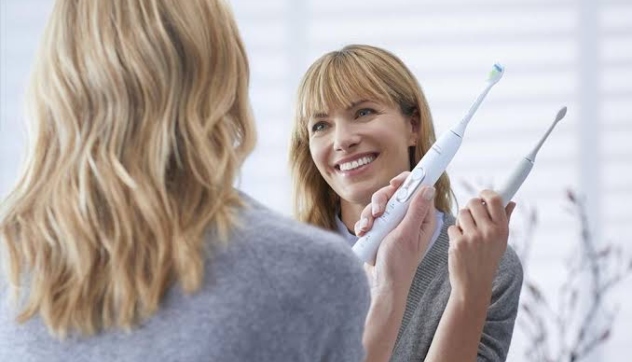 Every individual wants to put on a bright smile, but not every individual can afford to visit the dentist regularly. Oral hygiene is a sensitive area for most individuals; therefore, individuals are not inclined to change from what they are used to without professional guidance, as some individuals fear that they may use the wrong product or brand, which could affect their oral health without repercussions.
While these fears exist, electric toothbrushes should be included in our oral health care because of their importance and how they contribute extensively to improving our oral hygiene. An electric toothbrush can be pricey, but it is less expensive than a dentist's visit. If you are someone who struggles with multiple cavities or tartar buildup from time to time, then an electric toothbrush will save you the cost of constant dental visits and also save you from the pains that come with dental visits.
How We Picked
Brushing Quality/Efficiency

The thorough cleaning of your teeth is dependent on the brushing quality of your toothbrush and also determines how your teeth feel after brushing them.



Power/Battery Life

The power or battery life of your toothbrush will determine its lifespan and how long it takes before wearing out.



Oscillating Motion

Having an oscillating motion toothbrush helps your teeth adapt to the brush head as it rotates to break up more plaque compared to the manual toothbrush



Cost-Effectiveness

Purchasing an electric toothbrush can be quite expensive. The need to improve your dental hygiene shouldn't require breaking the bank; as such, we have picked affordable and quality electric toothbrushes just for you!


Our Top Picks
The pressure sensor of the brush protects the teeth and gums. It supports a reminder feature that reminds users to replace their toothbrush heads. What's better than a toothbrush that leaves your teeth feeling smooth throughout the day, and a toothbrush head cover to top it all?

Oral-B Pro 1000 is an American Dental Association-approved electric toothbrush that is great for people with sensitive teeth and gums. The sensor pressure of the toothbrush pulsates to let you know when you are brushing too hard. The angled bristles of the toothbrush help you reach deep within the teeth.

AquaSonic Black Series Ultra is a mobile toothbrush that is convenient to travel with thanks to the durable travel case included. The lithium-ion battery lasts four weeks on a full charge, so you do not have to constantly charge it or worry when traveling.

Everything We Recommend
Best Pick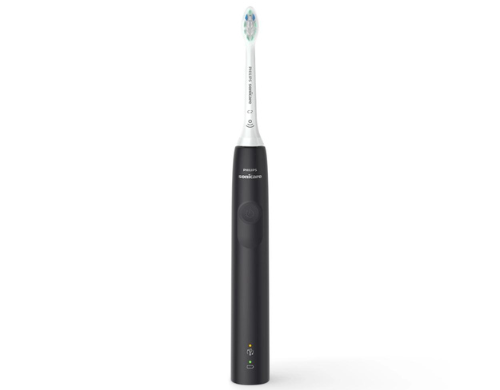 $49.99
Runner Up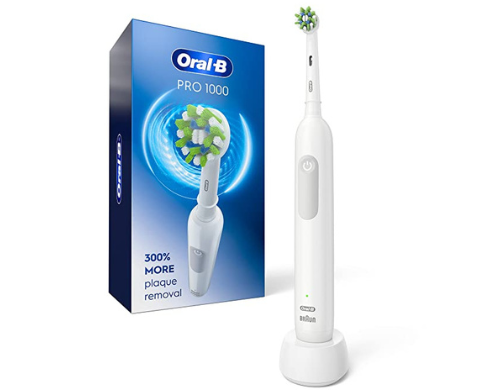 $49.94
Most Cost-Effective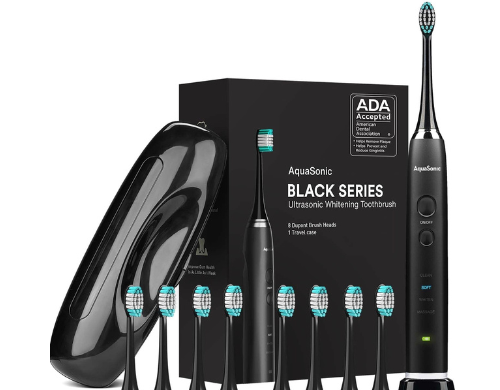 $39.95
Who This Is For
The product advertised here is for individuals willing to improve their oral hygiene without frequent visits to the dentist or hygienist.
Why is an electric toothbrush better than a manual toothbrush?
If you are intentional about taking care of your oral hygiene, both the manual and electric toothbrush can do the job, but the manual toothbrush takes more time to achieve what an electric toothbrush will with just brushing twice daily.
With a manual toothbrush, you have to floss regularly and make frequent visits to the dentist for tartar buildup and cavities, which takes more time and costs more than buying an electric toothbrush.
But an electric toothbrush does the work for you with its bristles, as it can maneuver itself and get between your teeth better than you can maneuver your manual toothbrush.
It is more effective in removing plaque and also supports other features like massaging the gums, a pressure sensor to alert you if you are exerting too much pressure while brushing, and a feature that caters to people with sensitive teeth and gums.
Do electric toothbrushes remove stains/whiten teeth?
The simple answer is no. The only thing electric toothbrushes help with is making the teeth appear whiter by removing external stains from your teeth. Using a whitening toothpaste can also remove stains from the teeth. But an electric toothbrush cannot make them as white as professional whitening will do; they can only remove certain stains if used correctly.
Why You Should Trust Us
With the various brands available and the fancy features that come with them, changing from what you are used to or selecting the right toothbrush that aligns with your teeth or gum type can be a little difficult.
As such, we have carefully picked the best electric toothbrush that gives the feeling of a dentist's clean and competes in quality, battery life, and cost-effectiveness while at the same time offering the best.
How We Picked
It's not easy finding the right electric toothbrush that matches your oral needs among different brands, coupled with the intimidating features available to each of them.
To make it easier in your research, we have scoured through the reviews of previous customers with all brands of electric toothbrushes and compared their users' experiences over time, accumulating their opinions on the brushing quality and battery life after consistent usage.
These experiences range from the ability of the toothbrush to give a super-clean feeling to the ability of the toothbrush to be easy to use and maintain. With all of these unfiltered opinions from a variety of electric brush users, you can put your trust in our process to find the best electric toothbrush for you to improve your oral care.
We searched various products, ranging from the sonic motion toothbrush to the oscillating motion toothbrush, to find the best in comfort and brushing quality.
When making our picks, we looked for electric toothbrushes that offered brushing efficiency, long-lasting battery power, a self-timer, and a unique design. In our evaluation, we ensure our picks display qualities of durability while at the same time being cost-effective.
Care and Maintenance
How often to charge your electric toothbrush
Having to charge your toothbrush from time to time might prove difficult. So we have decided to simplify the task for you. The right question is: how long does your toothbrush last after a full charge?
Duration of each use?
Most toothbrushes last for a week or more with two to three minutes of usage. So typically, a toothbrush should be charged every week.
How to replace toothbrush heads
It is recommended to change your toothbrush or toothbrush head every three months to get the most out of your toothbrush.
Remove the old toothbrush head: To remove the toothbrush head, grip the head in one hand and the holder in the other hand and pull the head off either by twisting it or pulling them apart whichever works for your toothbrush.
Remove the battery: Depending on your brand of toothbrush, you might consider changing the batteries.
Replace with a new head: Carefully replace your new toothbrush head on the holder correctly to avoid falling off while in use.
How to store an electric toothbrush
Ensure to thoroughly rinse your toothbrush with clean water immediately after use to remove toothpaste remnants and other particles.
Avoid over-brushing. Do not apply too much pressure while brushing as this can cause the toothbrush to fray or wear out quickly without effective use.
Store your toothbrush in an upright position in order for your toothbrush to air dry.
To protect the toothbrush head and the owner a plastic case cover will be advisable.