The Best Electric Pressure Cooker of 2023
Electric pressure cookers are a quick and easy way to cook food while preserving nutrients and conserving energy.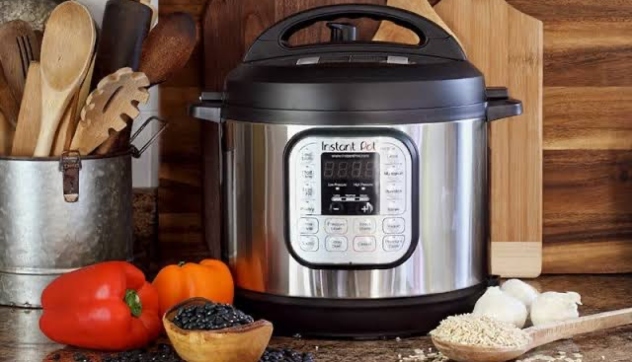 Compared to traditional over-the-stove pressure cookers, an electric pressure cooker is a game changer. Given that they run on electricity, you can set the cooking time and temperature and let the pressure cooker do the rest. This makes these cookers useful for busy individuals who don't have time to constantly monitor their food as it cooks. Also, electric pressure cookers often have built-in safety features, such as pressure release valves and automatic shut-off, which can help prevent accidents and injuries. 
How We Picked
User-Friendliness

Electric cookers are different from conventional cookers as they run on electricity and are automated. While the control panel may take some time to get used to, once you figure it out, you are good to go.


Overall Build

The durability of an electric cooker will determine its longevity. Given the price of a cooker, it is not practical to replace it from time to time. So, its overall build is an important factor to be given attention to.



Versatility

An electric pressure cooker is meant to make cooking easier because of the availability of certain sophisticated features that ensure its versatility. However, without all these, it will be no different than a pot or a stovetop cooker.



Price

A pressure cooker is a good investment, but buying an overpriced one that comes with limited features or is not very suitable for your requirements can be worthless. So, price is a factor that cannot be ignored.


Our Top Picks
You can use it in seven different ways: as a pressure cooker, rice cooker, steamer, sauté, yogurt maker, warmer, and sterilizer. This three quarts device has 10 safety features. It's made with quality stainless steel and has a smooth matte finish.
Runner Up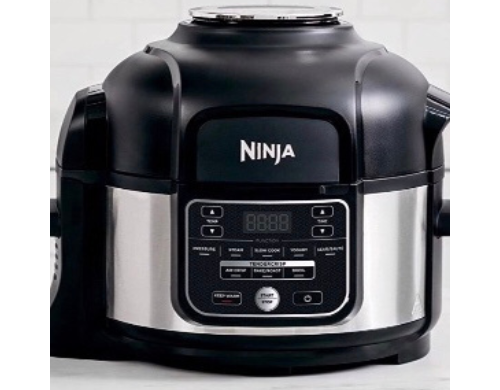 Durable and offers nine-in-one functionality.
User-friendly and durable, it is a versatile electric cooker that is also a great air fryer.

Made of stainless steel, this product is a real catch! At the touch of a button, you can quickly pressure cook, air fry crisp, sear/sauté, steam, slow cook, yogurt, bake/roast, broil, and keep warm. It has a chrome finish and a capacity of five quarts.

Most Cost-Effective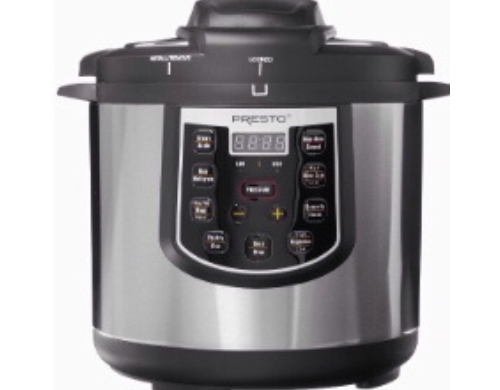 It is affordable, easy to use, and has a capacity of six quarts.
An affordable electric cooker, this one is a great combination of a pressure cooker and a slow cooker.
It combines a pressure cooker and a slow cooker. You can easily cook foods such as meat, fish, poultry, vegetables, cereals, beans, rice, and desserts. Its fast pressure cooking preserves flavors and nutrients while tenderizing less expensive meat cuts.

Everything We Recommend
Best Pick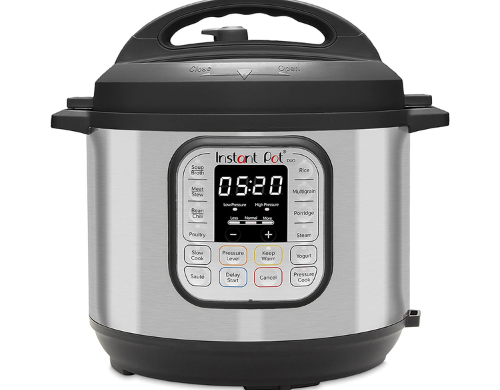 $99.99
Runner Up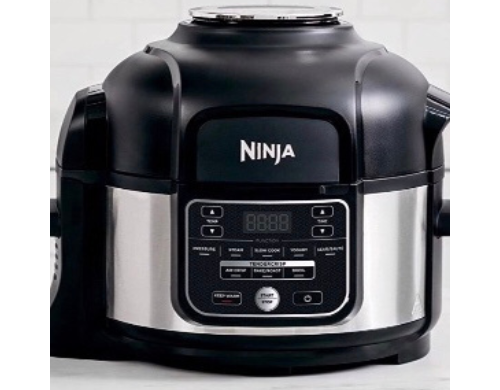 Durable and offers nine-in-one functionality.
$133.97
Most Cost-Effective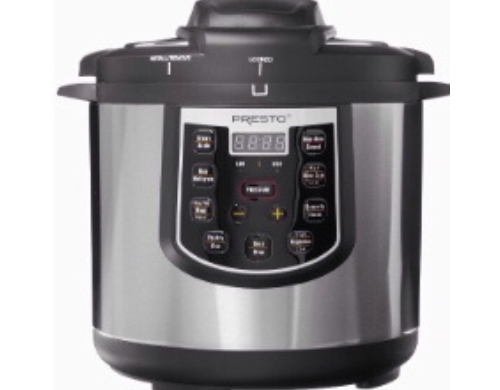 It is affordable, easy to use, and has a capacity of six quarts.
$92.52 ($92.52 / Count)
Who This Is For
These electric pressure cookers are ideal for those who want to save more time preparing meals. These are also quite helpful for those who have little time or energy left for cooking after a long day at work, as well as those who wish to take their cooking skills to a higher level. These electric pressure cookers offer something to everyone. You can enjoy delectable and healthy dishes while saving time and money.
Stovetop vs. electric pressure cookers 
There are two different types of pressure cookers, namely, electric pressure cookers and stovetop pressure cookers. Both save time and energy and make cooking easier, despite having differences that set them apart. Understanding what they both have to offer will make it easier for you to make informed buying decisions according to your needs.
A typical stovetop cooker looks like any other regular pot and can be used the same way. Since it derives its heat directly from a gas stove or electricity, it cooks faster compared to electric cookers.
The stovetop has multiple uses, and a lot can be done with them. Without the pressure lid, the base of the cooker can serve as a normal cooking pot. It can also be used for pressure-canning foods such as meat and soup. Its storage is easy, as it can be stored with other pots.
An electric pressure cooker, on the other hand, is a lovely combination of convenience and versatility. It supports high-tech features like scheduling, automatic cooking times, and other great safety features. Unlike its counterpart, an electric pressure cooker can be used for regular cooking as well.
Do I need it?
You do not necessarily need an electric cooker when you have a regular pot that serves your purpose. However, an electric pressure cooker will be a good upgrade to your kitchen and a good long-term investment for yourself as it will save you time, money, as well as effort.
Why You Should Trust Us
Since an electric pressure cooker's prominent purpose is to save time and energy, some brands fall short by just including some fancy tech features for a ridiculous amount of money, which, in the end, will require consistent replacement. As such, we have carefully picked the best electric pressure cooker that can fulfill your various cooking needs.
How We Picked
It's not easy finding the right electric pressure cooker given the mind-boggling variety various brands have to offer. While some brands have sophisticated technology and automation to make cooking easier for you, others offer durability and simplicity.
To make it easier for you to get the best electric pressure cooker that best suits your requirements, we have personally tested and scoured through customer reviews of all brands of electric pressure cookers and compared their user experiences over a period of usage. These experiences range from the ability of the cooker to save cooking time to the versatility of the cooker to support different functions.
Based on all these reviews, we have chosen the best cooker brands. You can trust our process to find the perfect cooker for seamless cooking.
We took into consideration factors such as unique designs, durability overall, user-friendliness, and ease of use. The list has been prepared diligently and carefully and will surely assist you in making the best choice.
Care and Maintenance
How to clean your electric pressure cooker
The electric pressure cooker fulfills most of your cooking needs, but it requires regular and proper cleaning to make it last longer and to keep it in good shape. With that, we have listed cleaning materials to use and how to go about cleaning your electric pressure cooker to ensure proper cleaning inside and out. However, before cleaning, ensure to read the cooker manual for specific instructions.
You will need some dishwashing liquid, a microfiber cloth, a sponge, a brush, and water. Before you begin the cleaning process, make sure you switch the divider off and unplug it from the power socket. 
After that, start by removing the inner pot and other inserts. Scrub any dried or stuck food from the device gently with a brush. Wash the cooker lid, inserts, and inner pots with the dishwashing liquid and sponge. A small amount of vinegar can be used to clean the outer part of the cooker. It is advisable to air-dry it for some minutes before storing it in a cool, dry place.
How and where to store the cooker when not in use
The most important thing to remember when storing your electric pressure cooker is to detach the lid completely from the cooker. Storing the cooker with the lid on may trap unwanted odors inside, which may eventually contaminate the next food item cooked in it
How to take care of the cord
Do not leave the cord plugged in when it is not in use. Like other electronic appliances, a power surge can affect the plug. Avoid cleaning the outer part in water as water can get into the control module and blow the internal fuse when next it is plugged in.