The Best Duffle Bag For 2023
Pack all your important items for your trip without fear of losing them.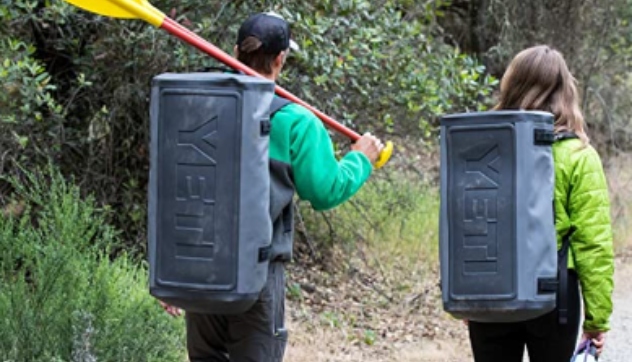 Summer is around the corner, and an adventure awaits beyond the doors and outside your home. The travel will require you to bring all the necessary items for the adventure, so you will need a strong duffle bag, one that is waterproof, made of fine material for shoulder straps, and one that can last a lifetime.
Whether you are going to the gym, traveling abroad, or off for an expedition, the duffle bag is the best companion you will ever need for outdoor activities. They are easy to pack, carry, and sporty, so you need not worry should you fear that will be a hinder to your adventures.
These bags are built to withstand harsh weather and built for adventurous activities. But you are going to need to get the best duffle bag that fits your specific activity and travel. So we found the best ones that would suit your needs.
How We Picked
Material

For comfort and durability, we looked through duffle bags that are made from different materials, particularly the ones with canvas and polyester as both are popular to last long and strong. But we don't limit ourselves with only those two materials, we are more interested with the ones that are suitables for outdoor activities.



Weight Capacity/Strap Strength

Since our purpose is to search for duffle bags that could last long, we included how much each of them are capable of carrying and how tough they are to be able to hold onto any harsh circumstances.



Size and Space/Pockets

Travelers would most definitely bring something back home from their adventures, be it big or small, or the amounts they are bringing. So we looked through which bags have enough spaces and how many available pockets they have so that travelers do not need to bring another extra hand-carrying bag or just pack them easily in the duffle bag.



Cost-Effectiveness

During travels, it is most likely that individuals would prefer to spend more on their journey. So we looked through bags that are affordable but high quality and convenient for travelers to spend. However, we did not limit ourselves by checking through higher ends duffle bags to see how much quality they put in them.


Our Top Picks
Best Pick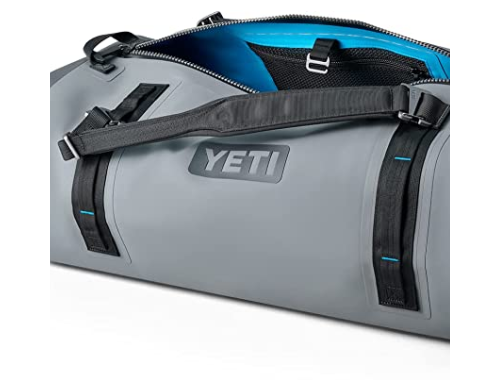 Sturdy, long-lasting expedition duffel bag.
It may be pricier than the usual average duffel bags you see, but it is well built, sturdy and waterproof.
The Yeti bag is truly remarkable as an expedition bag and very durable in any harsh conditions, even in the depths of a lake, protecting all your equipment inside until you reach home.


Runner Up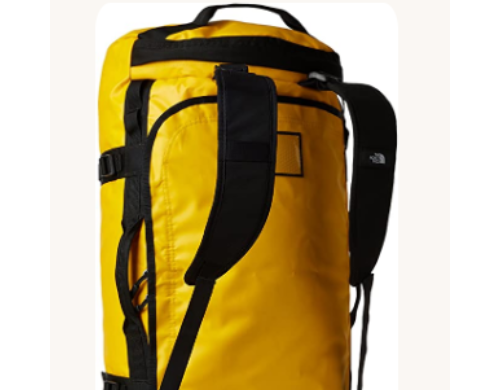 Affordable and family-friendly.
The expedition classic that can withstand any long adventures together with families and friends.
This is a family-friendly bag for any adventurer, simple, affordable and durable.
Most Cost-Effective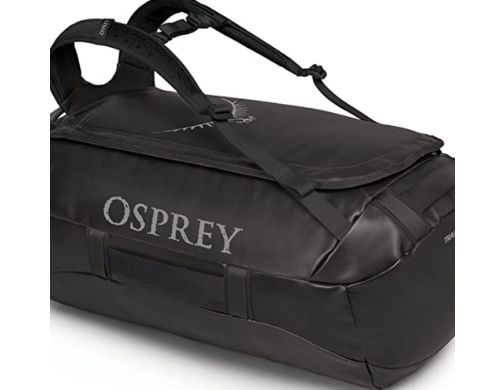 Versatile, sporty and practical.
With three choices provided, it is waterproof, durable, and very portable.

This duffle bag will protect your belongings while you enjoy your travels and is great for urban travels. It is a simple stowaway bag to pack heavy equipment for your travel as it has strong and comfortable straps for you to carry.

Everything We Recommend
Best Pick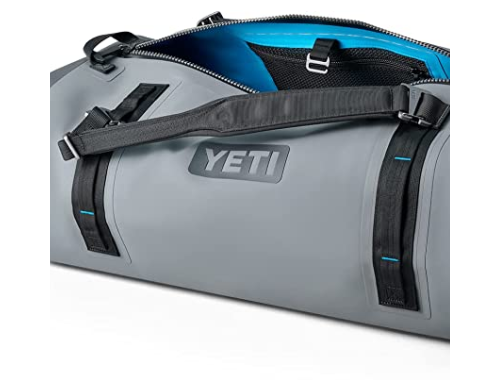 Sturdy, long-lasting expedition duffel bag.
$350.00
Runner Up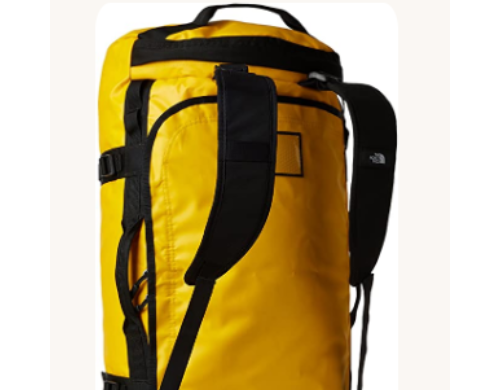 Affordable and family-friendly.
$210.00
Most Cost-Effective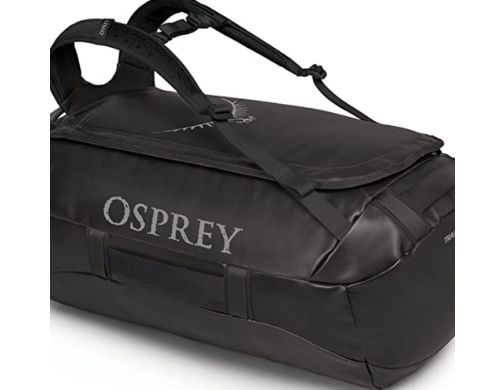 Versatile, sporty and practical.
$164.99
Who This Is For
The bags chosen here are for people who love outdoor activities and seek sport while traveling, and light travels.
What are duffle bags good for?
Duffle bags are great for camping trips or prefer lighter/faster travels in their holidays. These bags are also great for easy access for their toiletries. They are meant for easy pack and carry through any roads and without further delaying travelers who wish to reach their destinations soon.
Duffle vs Weekenders
As the name speaks for itself, Weekends are meant for short travels and no longer than those days. They are relatively smaller in size compared to the duffles and not meant for extreme activities. Furthermore, weekenders only have two straps where we can only hand carry them and no more than that.
Dufflebags, on the other hand, are meant for adventure travels. They are designed to be very durable no matter the conditions, making them the perfect companion for travels, sporty activities and easier access to the little things so that you don't have to further delay your travels over little things.
Duffle bags vs Suitcases
Suitcases are rarely meant for any adventure type trips and more for luxury travels. They may be strong with hard cases, and can fit in shoes and clothes, but will be a massive hinder for any sports activities. Therefore, if anyone would like to travel for luxury and no sports, the suitcase will be a better companion.
Duffle bags, on the other hand, can be for both. Except that duffle bags are mostly used for carry-on bags, and not exactly easy to navigate when in hotels the way suitcases are built for.
Therefore, for anyone who seeks for an adventure with sporty activities as a vacation, it's best to travel with a duffle bag.
Can you use a duffle bag as a carry-on for air travel?
Yes, and usually you can bring them with you in the plane depending on the weight. It is not usually recommended for duffle bags to be placed together with luggages as they are not exactly shock-proof and it may be stacked with other luggages. So during air travels, it is best to keep it as close to you as possible.
Duffle bags are meant for easy carry by hand or shoulders so that your outdoor activities are not hindered. You can either hand carry them or bring them up your shoulders as you hike.
Why You Should Trust Us
As the pandemic is at ease, and people are itching to get out there again with no further delays. We searched far and wide for the best travel bags for travelers who wish to venture far longer and reconnect with nature and outdoor activities, and found the best quality for the adventure.
How We Picked
There are many duffle bags created by different types of brands, so the item has become a little more broad online. So we searched through various different duffle bags and made a criteria on finding the best based on the materials they are made from, their strength (including straps and their durabilities), pockets, their styles/colors, and price. These criteria are necessary for us to find the best travel duffle bags for individuals.
Once we checked those boxes, we then reviewed what the customers had to say about the items and their satisfactions. From all our choices, you'll find the materials, and strength our most main concern as they are necessary for its durability to withstand any conditions during one's travel.
Care and Maintenance
The most common thing that is found in all of these bags is that they are waterproof and made with hard materials that make them different from any other bags. 
Keeping the bag completely clean is the most important part. Since they are made from high quality materials, they require special treatment of cleaning. They must be cleaned with ¼ of detergent and scrubbed thoroughly to avoid getting mosses or unwanted scents over time.
AVOID USING BLEACH or it will ruin the bag colors. If any of the bag series are provided with wheels, it is suggested to scrub them properly too. After the cleaning is done, it must be dried under the sun and air-dried inside out. 
This process must be done every 3 months. However, if you wrap it with a huge plastic, perhaps it will save the cleaning.