The Best Dry Food Storage Containers for 2023
Keep your foodstuff organized and fresh with durable dry food storage containers.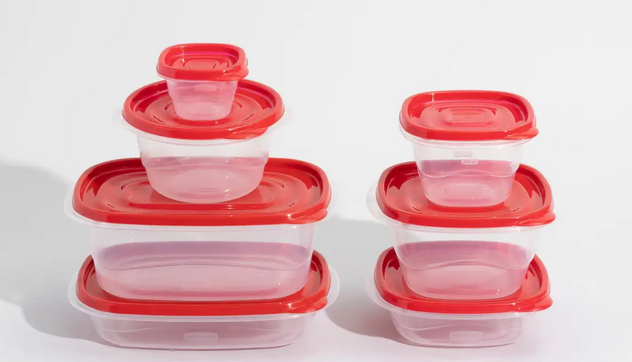 Being organized doesn't only make you feel good, it also encourages you to do more work and try new ideas, at the end of the day improving your productivity! And once in a while, we all do need a little encouragement in the kitchen to be able to take on the stressful task of preparing something nice.
If you cherish an effortless cooking experience, you buy foodstuff in bulk, or simply need to repackage the foodstuff you got so they don't get stale/infested, then a solid dry food container is a worthy buy for you.
Here we have prioritized features such as size, capacity, design, air-tightness, and even your available space— to provide a detailed guide to the best dry food storage container on the market. This way you get the best storage container to keep your pantry fresh always!
Who This Is For
This review is for you that love cooking or enjoy experimenting in the kitchen and want a container to store your ingredients and foodstuff in the perfect condition. This review is also perfect for you that just want a well-preserved, well-organized kitchen, providing you with the best options, so you can make an investment you would enjoy using!
Different types of food containers
Food containers are categorized mainly based on materials and design, the major ones include:
Plastic food containers, stainless steel containers, ceramic containers, and glass containers.
Plastic food containers are one of the most common and least expensive options on the market. They're very easy to use and dishwasher safe. You can easily get a large number of plastic storage containers at a relatively cheap price. They can also handle a little bit of jostling while remaining intact.
Stainless steel options tend to have a sleek design and a plastic or silicone cover to completely seal off the storage containers and keep air out and the contents fresh. Compared to other storage containers these containers are unbreakable.
Glass storage containers generally look a lot nicer and are clearer to help you see the level of your content easily. Glass storage containers are also quite durable, however, they can't withstand any fall.
Ceramic food containers, just like glass containers, are quite decorative and are a very sturdy and durable option as well. It's also non-porous and can be heated in the microwave, oven, and stove.
There are many other storage options available in the market, with each having its unique advantage depending on your needs. However, here we focused on the best option for dry foods.
How long does dry food last?
Very long if stored properly. Also depending on the type of foodstuff, you could expect a month or 12 months of storage life under the right conditions.
While dry storage containers could go a long way in keeping your food from getting stale, storing it in freezers or taking proper food-specific measures could help keep the foodstuff fresh. An example of this is storing brown sugar, most people have difficulties storing brown sugar for a lengthy amount of time and only a few containers on the market provide specific features to help store brown sugar. However, our Prokeeper pick in this review has a container specialized for brown sugar storage, with a terracotta disc that only needs to be moistened once a week to keep the sugar from drying up.
So in the real sense, dry food can last for as long as you want it to if you provide the special condition it needs.
Why You Should Trust Us
To find the best dry food storage container, we researched storage containers from trusted and verified brands, read user reviews, and compared values across considerable prices. We looked for container features ideal for storing specific food and general foodstuff, considering your budget, needs, and specifications (size, design, or air tightness ). Plus…
We want to be a small part of the reason why your kitchen is organized and you enjoy fresh well-preserved foodstuff from your fridge and counter
How We Picked
Size
A key consideration when looking to buy dry food storage containers is their capacity. This is very dependent on the products you want to store and maybe how much you need to store if the original packaging might preserve it well. By looking at the size and getting the right pick you are sure that nothing gets left behind to go stale.
Also when looking at the size of the container you might want to consider your available storage space. If you have a small pantry or counter area, you might want to get a smaller set or a set that stacks easily. We found that containers with square or rectangle shapes stack easier, and sets with slim, vertical-style containers save space by stretching upwards instead of wide. We have looked for the best of both worlds in this guide
Air-tight
Another key aspect of storing food is storing it in the right conditions and for dry foods that would mean an airtight seal. To aid the longevity of the product and keep pests out of your food the less contact dry goods have with air, the fresher they'll be. This way you are sure your sugar won't harden and your cereal or other ingredients won't go stale. It is also important that while some containers might be airtight they might not be very easy to close or open, so finding a brand that manages to pull off an airtight seal and an easy-to-open/close lid is a feature we look for in our suggestions.
Style/Design
The style of the container might not be of key importance to you if you care more about the functionality of the storage container. And while you might want to go crazy about the design of the container, we have found that a simple clear see-through container with level markings and maybe a little stylish plastic design is often better.
Price vs Quality
Fortunately, storage containers aren't vastly priced. however, what you get for your money may differ greatly. Great quality is always worth the investment when it comes to storage containers you'll use to keep your food healthy and fresh. That is why we considered trusted brands and looked for dry storage food containers with great value for a great price. This way you are sure you are getting a worthy buy!
Durability
For durability, a key feature to look out for is the material used in making the container. There are plastic and glass variants and while each of them has its unique advantages here we prefer the set with plastic materials because they don't break easily and tend to be more freezer friendly.
Easy to use
While most storage containers are pretty easy to use, some specialized containers for storing specific foodstuff need to be as straightforward as possible to ensure that you use them the right way and without so much stress.
Easy to clean
Frequently washing any of your other kitchenware is great; however, frequent washing of most dry storage containers is not advised because of water staging in the container while you refill. And this is where an easy-to-clean storage container would come in handy. Also, any storage container you choose should be dishwasher safe and, without intricate parts that might complicate the process. Also, you should always allow them to dry properly before filling.
Material
When looking at materials we have found that plastic materials are easier to store and are less expensive than their glass counterparts. They are also very stackable and relatively light as well which is lighter than glass options.
However, when looking for an environment-friendly choice, glass/ceramic options are great. They also tend to last longer than plastic if used with care and can be recycled if broken. Unfortunately.
While glass might not be as dishwasher-friendly as plastic they are easier to wipe down and do not absorb food smells.
However, we suggest more environmentally safe plastic options that are sustainable.
How We Picked
Size/Capacity

A key consideration when looking to buy dry food storage containers is their capacity. This is very dependent on the products you want to store and maybe how much you need to store.

Air-tight/Water-tight

The right condition to store dry foods is a container with an airtight seal. This aid the longevity of the product and keeps pests out of your food while providing less contact with dry air.

Design

Designs only play an important factor in a good storage container. And we have found that a simple clear see-through container with level markings and maybe a little stylish plastic design is often better.

Cost-Effectiveness

Fortunately, dry storage containers are not vastly priced. However, what you get for your money may differ greatly. Here we looked for dry storage food containers with great value for a great price. To ensure you are getting a worthy buy!
Care and maintenance
Most dry storage containers are dishwasher safe, however, it is always a good idea to check the manufacturer's guide to ensure using the dishwasher won't cause damage. Also, you should know that while the container might be dishwasher safe the machine might not do a good job with the lid.
After washing, always remember to allow it to dry well so no water droplets come in contact with your foodstuff.
You don't need to wash dry storage containers as frequently as you wash other kitchenware, however, depending on your frequency of use and maybe the food stored you might choose to wash it.
Storage containers can be stored in the cabinet when not in use or simply put into their box till when it is further needed.
To prevent odor and stains an easy-to-clean design is prioritized, however, you still need to wash or clean them more thoroughly and allow them to dry. You can also put it in the fridge to aid preserve it better. Always ensure the lid is fully closed before storage to prevent the food from getting stale or letting in pests.