The Best Drinking Glasses of 2023
Bring the best drinking experience to any guests you greet into your home by choosing the best drinking glasses.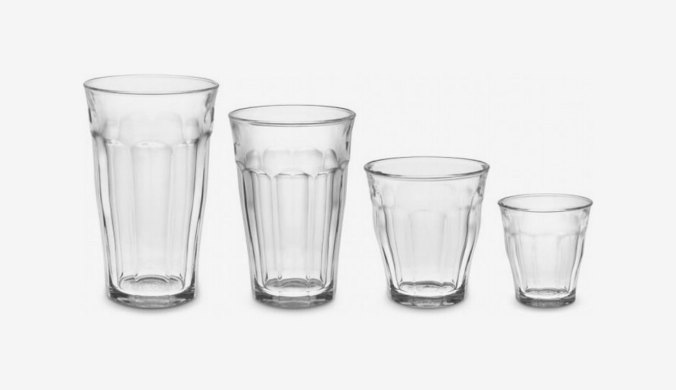 Even though it is one of the necessities in every home, drinking glasses do not seem to get the spotlight they deserve. Yet people would be shocked to find out that the glasses they were using were highly breakable or otherwise of bad quality. It doesn't always have to fall off of something to break, but it can also be due to temperature fluctuations.
Moreover, a child will whine if they lose their favorite glass. To steer clear of that, we have done a roundup of the best drinking glasses of 2022 to make it easier for you to find the best in the world of glassware.
Our Top Picks
Our Top Pick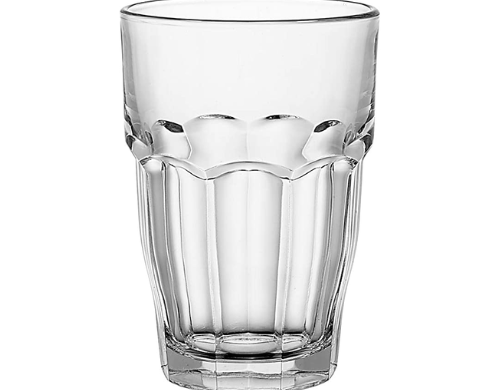 The Bormioli Rocco Rock Bar is a tempting deal considering its safe use in the dishwasher, its durability, lightweight, and affordability.
$27.35 ($4.56 / Count)
Our Runner-Up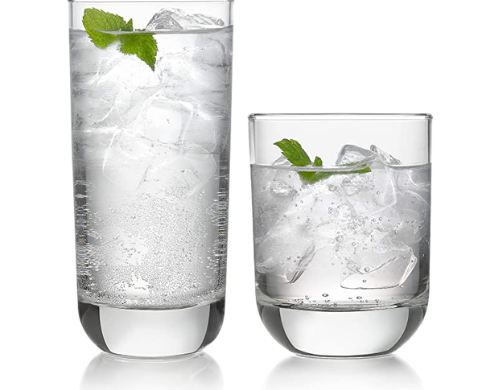 Libbey Polaris excels with classic style supported by ergonomic properties that will offer more comfort in your hand.
$39.99 ($2.50 / Count)
Most Cost-Effective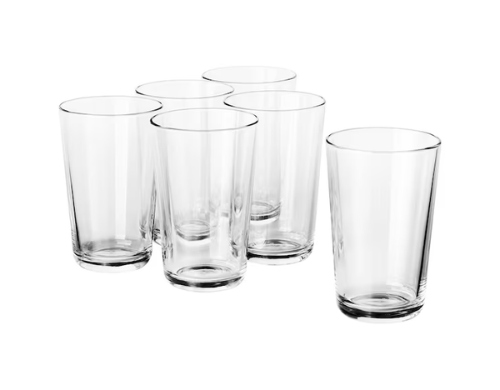 The IKEA 365+ glasses are durable, with a classic design that will suit any home.
Who This Is For
The drinking glasses we advertise here are intended for home use, formal events, and bars.
Different Types of Drinking Glasses — Which One Best Fits Your Needs
Different glasses can suit different occasions. If you want a glass that can serve hot and cold drinks, as well as for home use and formal events, then tempered glass is the right choice. If you want to serve cold drinks only, and for home use and formal events, then a soda-lime glass is the right choice (but is easier to break into pieces). If you want a glass that is suitable for use by children and does not break easily, then plastic cups are the best.
Glasses vs. Mugs
Glass is generally made of glass and is used for ordinary or cold drinks. Mugs are large cups for serving hot drinks that have a handle and a straight side.
Why You Should Trust Us
We refer specifically to user reviews of each glass we advertise to investigate what users like and dislike about each glass in general. We also pay attention to product reviews from various trusted sources as a reference that we rely on. After all, we did quite a bit of research to find the glasses that offer the best deals and that deserve to be advertised.
How We Picked
We like glasses made from tempered glass or plastic, because these types of glasses are durable, not easily broken, and resistant to temperature fluctuations. Based on our research on user opinions, they don't like glasses under 10 ounces, which our team also agrees with. So we looked at glasses that are at least 10 ounces or larger. We evaluate the quality and aesthetics of our selected glasses based on the use we consider important, so you can use these glasses for home, formal events, or as restaurant equipment. Durability is also something we pay attention to, that's why we choose a lot of glasses with tempered glass that won't break easily if dropped.
Price also plays a role. Glasses under five dollars don't offer much, while those over $10 tend to be limited with a better decorative side. However, we strive to provide a selection of glasses that are tailored to the needs of users at a reasonable price-quality ratio.
How We Picked
Material

To be sure, we are looking for materials that are durable and can be used with other various household appliances such as dishwashers, table glass, and refrigerators.

Size and Shape

Taking into account the number of ounces a glass can hold affects the types of drinks that can be made in that glass. We strive to accommodate the widest possible needs.

Design

A simple yet elegant design is what we like considering. Of course, we don't forget the convenience aspect of use, such as the ease of holding it.

Cost-Effectiveness

High-end glass tends to be too decorative and has limited availability. Since we consider affordability in purchasing a set, we prefer affordable glasses with tempting deals.
Care and Maintenance
For the best results while washing, you can use warm water and vinegar to help remove some stubborn stains. Don't forget to apply enough dish soap. Once the glass is clean, the best way to dry it is to wipe it with a clean towel immediately. Because if you dry it by leaving it face down on a towel, it can make the glass cloudy and also lead to the formation of water spots. Of course, every glass on this list is dishwasher safe. When not in use, you can put it in the cupboard. However, don't forget to put it in an upright position and not face down; this is not for hygiene reasons, but because the rim is the most vulnerable part of the glass. Placing it upright will reduce the potential for damage or cracks on the lip of the glass.
Sources and Research