The Best Dog Poop Bags for 2023
These top-quality dog poop bags will make cleaning up after your dog less of a chore every time without fail!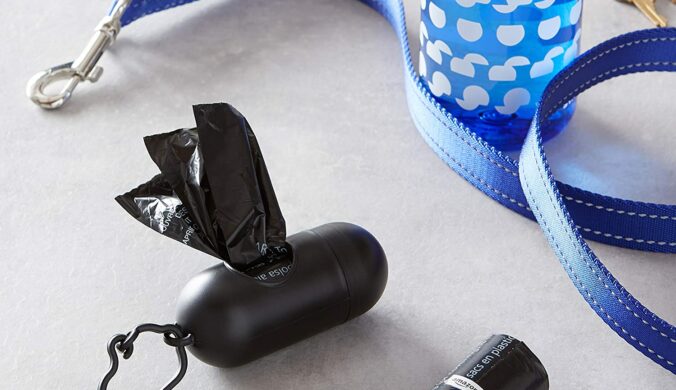 Regular dog walks are an easy way to keep both you and your dog physically and mentally active. However, you may not be able to predict where and when they're going to poop. A dog poop bag is a necessary accessory for you to be able to clean up after your dog and continue your walk or run. With the poop bags, you can grab the doggie poop easily and then throw it away in the nearest trash bin.
Our buying guide will give you more in-depth details and recommendations on a few good dog poop bags.
Our Top Picks
Our Top Pick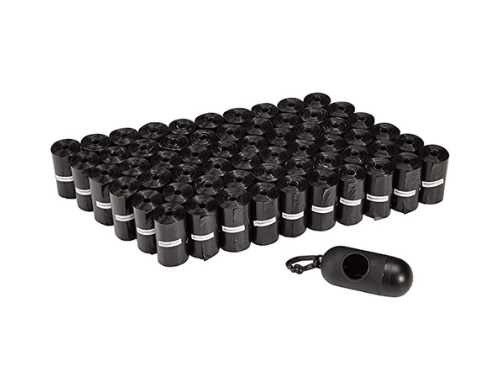 AmazonBasics dog poop bags are thick and easy to dispense.
$17.81 ($0.30 / Count)
Our Runner-Up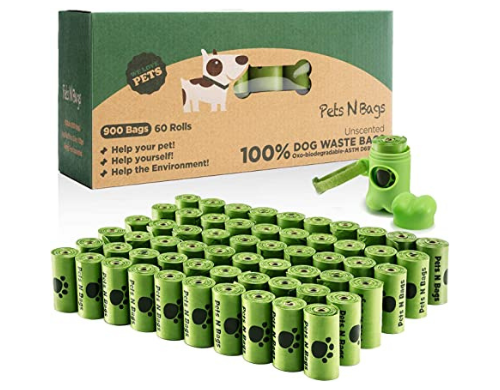 Pets N Bags dog poop bags will degrade quicker than ordinary bags.
$31.99
Most Cost-Effective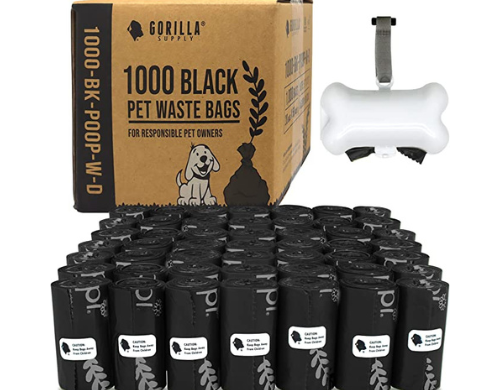 Gorilla Supply dog poop bags are cheap but good quality.
Who This Is For
Dog poop bags can not only be purchased by the dog owner, but environmentalists can also buy this product. The reason is that dog poop is classified as a pollutant, like insecticides and grease. Dog poop that's run off by rain can contaminate the water supply and contain harmful microorganisms like parasites and bacteria. We need to clean up our dog poop. Dog poop bags can help us tidy up the poop easily and hygienically.
What makes a good poop bag?
There are a lot of things that make a poop bag good. We can determine this by seeing if there are any leaks or tears and if it's easy to peel off or open. We also want it to be not too thin, because some people may get grossed out by it when picking up the warm poop. The thickness also matters to prevent smells from coming through.
Are poop bags environmentally friendly?
What we need to realize is that dog poop bags are made of plastic. However, it's not really environmentally friendly even if they said so. Biodegradable and compostable are maybe two words that sound familiar when you're reading the dog poop bags advertisement. Biodegradable means the material will be decayed into some components like water or methane, while compostable means the material will be broken down through microbial digestion and needs specific levels of heat at 122 °F (50 °C) or warmer.
Is there a better alternative?
A dog poop bag laying around is maybe okay, but if there are a dozen of them, it isn't good either. You may have an idea to use cardboard that scoops up the poop without having any contact with your hands. A poop scoop may sound like a better alternative, but it doesn't hold the poop until it's composted, and also you still need to clean it with water because dog poop may contain parasites. You still need a dog poop bag because it's designed to hold liquid or odor and is more durable than a regular plastic bag.
Why You Should Trust Us
There are a lot of choices for dog poop bags available on the market. And we've selected the four best picks for you. Our review is based on customer and expert reviews. The reason why you should trust us is that we've been doing this thing for a long time. We feel happy when we can help you pick the best products.
How We Picked
We picked and evaluated the best dog poop bags based on several considerations. These considerations are number per pack, material, thickness, easy-to-tie, price vs quality, style/design, closure type, durability, and strength. These picks are classified into the best pick, runner-up, most cost-effective, and almost made the cut.
Number per pack: Dog poop bags usually come in a large quantity per pack to cut down on your refill orders for the new ones. Our picks are dog poop bags with 900 or more counts. You can use them for up to a year, depending on how many dogs you have.
Material: Dog poop bags are made of plastic. It's usually biodegradable, meaning it decays after some time. As long as you can minimize its use, it's safe for the environment. Because no matter how biodegradable it says, we still need to control its use, not too much.
Thickness: The thickness of the dog poop bags will help you not be grossed out when picking up the warm poop. Dog poop comes from the digestive systems of warm-blooded animals, so we can feel the heat when it's new. The thicker bags will also seal in the smelly odor so it does not get out.
Easy to tie: We, of course, want easy-to-tie dog poop bags. It will prevent the odor from coming out. Easy-to-tie bag is leakproof, making knotting easy and fast.
Price vs. quality: Both price and quality are our biggest concerns when picking the best dog poop bags. Sometimes the price also tells the quality. Though not all the time, mostly the higher price has better quality.
Style/design: We choose dog poop bags in darker colors like black or dark green because they can disguise the shape of the poop. Each brand also has its cute design. It's your preference to choose.
Closure type: It's challenging to close the dog poop bag when the inside is full. To solve that, we need a type of handle that is easy to tie. Once you close the bag, it allows you to hang it on a hook.
Durability: The thickness of the material will define the durability of dog poop bags. The thicker bags will not easily tear up. This will hold the poop well and you don't need to worry about anything else.
Strength: Strength is also about durability. Your bag will hold not only solid but also liquid and gas waste from dog poop. So we need a strong bag that can support this.
How We Picked
Number per Pack

The number per pack of dog poop bags tells you how long the dog poop bag remains. A pack with several bags will cut down on your refill orders for the new ones.

Material and Thickness

We evaluated the composition of dog waste bags to determine whether or not they are biodegradable. In comparison to thinner bags, thicker bags are better at capturing and holding poop.

Durability and Strength

Finding tough dog poop bags that are not easily torn up is very important. The bags' ability to hold dog poop will improve with increased strength.

Cost-Effectiveness

The price comes into consideration when picking a worth-the-price dog poop bag. It should be affordable but of good quality.
Care and Maintenance
To use dog poop bags, open the package seal, tear one piece, and unroll it. You're going to either reach your hand inside the poop bag or you can turn the bag inside out. After that, you can pick up the poop, and you can use the bags for two to three poop pickups; slowly put them behind and pull through until the poop is inside. Give it two twists, and use two fingers to make a knot to completely seal it. Once it's done, you can throw the dog poop bag away in the trash can or flush it down the toilet if the bags are water-soluble. We don't recommend you throw it in the woods or even leave it on a trail. After throwing away the poop bags, you can wash your hands thoroughly with soap.