The Best Dog Beds for 2023
You work hard so your broke furry friends can live their best lives; here are some great beds.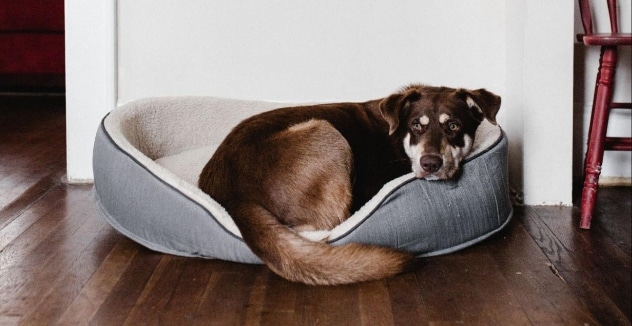 After months of back and forth, you finally get a dog. It's only natural that you create the best possible environment for it. You've gotten toys, researched feeding patterns, and even located a great veterinarian nearby. Now, you only need to find a dog bed. Lucky for you, we're here to cut your decision-making time by a lot.
Good dog beds, apart from sustaining sound sleep, offer a lot in terms of long-term health, anxiety relief, and allergy protection for your pet and even you. They keep your pet warm on cold nights, protect their joints and prevent calluses. This could help save you some vet fees.
There's a lot to choose from as needs, dogs, environment, and finances are vastly different. Keep reading this list to make an informed, easy decision.
How We Picked
Size

While sleeping, some dogs curl up and others stretch out. We considered different sizes to ensure that your dog doesn't struggle to fit in.

Comfort

Just like size, comfort is key. Skipping over this would mean getting a bed that your dog could potentially never sleep in because they don't feel good in it.


Durability

Dogs may not always be super careful and purchasing a durable bed is a wise financial decision. It's important to get a bed that can withstand regular use and abuse so that you don't have to replace it soon after.


Price

Sometimes you think you need to splurge to find a quality item. That couldn't be further from the truth, and we're here to prove it.
Our Top Picks
Best Pick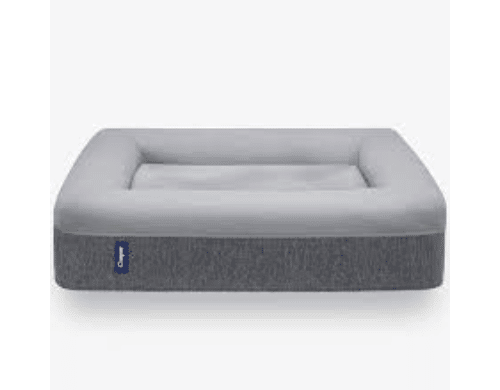 This bed is pricier than others on our list but for worthy reasons
Casper produces plush, human-grade beds perfect for spoilt furry friends.
The Casper dog bed will be the best thing your dog has slept on. To you, it'll be a simple, sleek dog bed, but it can be so much more for your pup. Its sides can be used as supporting pillows and it's suitable for pups of all ages.

Runner Up
Comfortable and made from eco-friendly material.
Up to 12 colors and six sizes to choose from.
This Fur Haven Dog Bed offers so many varieties to match your taste, home decor, or the size of your pup. It offers lots of space so your dog has the freedom to move about, and sloped ends elevate its head while it sleeps or lounges.
Most Cost-Effective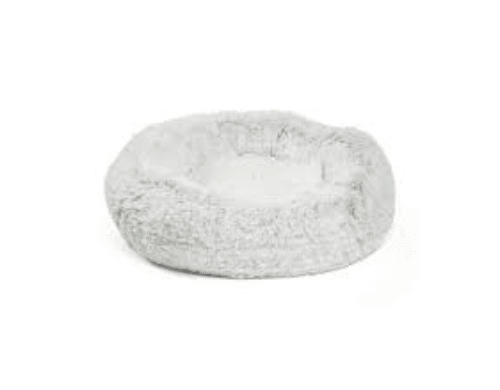 Proof that quality doesn't always have to be expensive
The softest, easiest-to-clean dog bed you can find.
Best Friend dog beds are befitting for your pup to sleep and chill in. Its softness is second to none. It's conveniently compact making it great for little pups that curl up when they sleep. It's the closest thing to the embrace of a mother dog and your pup will be very grateful to you for buying it.

Everything We Recommend
Best Pick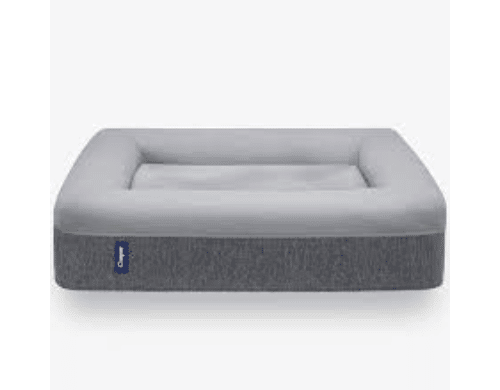 This bed is pricier than others on our list but for worthy reasons
$112.40
Runner Up
Comfortable and made from eco-friendly material.
$66.99
Most Cost-Effective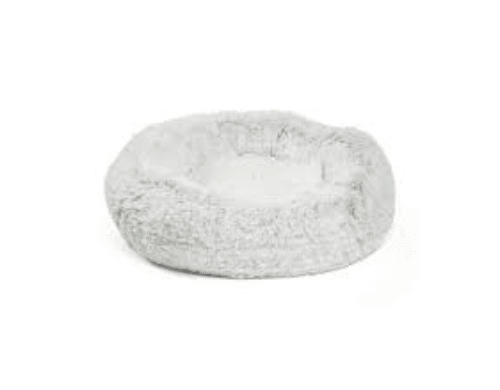 Proof that quality doesn't always have to be expensive
$29.99
Who This Is For
The items on our list are for dog owners – new, existing, and planning – who work so hard and want the best for their pets.
Round vs Square-Shaped Bed
Good round or square beds is a good place for dogs to sleep in. Generally, one's not better than the other in all situations. It's down to how your dogs like to sleep and what you observe when they're asleep.
Some dogs like to curl up and others prefer to stretch out. Square-shaped beds are better for dogs that like to stretch out and round ones for dogs that like to curl up. So, observe your dogs when they sleep and make your decision.
We must point out, though, that many dogs take up both positions frequently at different times. For example, a dog that stretches out while asleep may curl up in bed during the day and vice versa. For this reason, many dog owners simply buy one of each shape.
If you don't intend to spend that much, then you should know that square and rectangular-shaped beds are usually more spacious and just right for dogs that curl up when they sleep.
Do Dogs Need A Bed?
You've seen dogs sleep on floors, couches, and cardboard boxes. Also, your dog doesn't complain when it curls up (or stretches out) next to you in bed so you're starting to think dog beds are just another unnecessary product you've been made to believe you need by capitalist multimillionaire companies. Well, not quite.
Yes, dogs may share your bed and sleep in all kinds of places, but so did you when you were younger and, sometimes, so do you when you work long hours, play a boring tv show, or just decide to. That doesn't diminish your need for and love for your bed whenever you get to sleep in it. That is similar to what happens with dogs too; they may sleep in other places sometimes but the dog bed is truly where their heart (and body) lies.
Dog beds offer way more than just a place to sleep. Good dog beds offer joint protection and support. They keep pups warm, prevent calluses, and the familiarity helps with sleeping anxiety when you travel together. Also, dogs sleep for 12-18 hours daily and relax for many extra hours. They appreciate a spot for relaxation and with dog beds, they get that and so much more.
Is It Worth Splurging On?
Dog beds are available to suit almost all budget sizes and as such you may be considering going big on dog beds. Paying a little extra for extra comfort and specifications is always good as long as you have the budget for it. You should know, though, that many impressive dog beds are affordable and good enough for your pet in every metric.
Why You Should Trust Us
Apart from the fact that we are human and love dogs just like you, we have made a habit out of exploring underreported products to find out whether or not they're good for you; comfort-filled dog beds that make the lives of you and your pet easier and healthier and are also easy to clean.
How We Picked
At the end of the day, a bed's a bed. Some just happen to be more suitable for your pet than others. We have in this list the most suitable beds for your pet and, in this section, how we came to our conclusions.
First, we looked at the size. Many dogs, like humans, move around when they sleep. To accommodate this, you need to have a big dog bed such that they don't sleep in the bed and wake up on the ground or, worse still, wake up with cramps and aches as a result of the rolling and folding.
We then looked at the weight. Less weight equals easy mobility. Sometimes, you may need to change the bed position or take it with you while traveling. Imagine how hard this will be with a super heavy bed.
We read reviews from dog owners and studied their experiences watching and observing their dogs sleeping in different kinds of beds to evaluate comfort levels. We used this information to decide what beds to keep on our list and which to disqualify.
One of our goals with this list is to save you money, so we looked out for beds made from materials of the highest quality at the best prices so you don't have to be in the store after a short time spending extra on a replacement for a ruined bed. We know dogs can get a little reckless so we took time to find them beds that can survive extra pressure and remain in a high level of quality and comfort for a long time.
For health and safety purposes, we searched for beds that don't emit smells or allow the spread of bacteria. Odor and stain-resistant beds that incapacitate stain and odor-causing organisms are best considering the likelihood of pets carrying microbes. They stop the home from being polluted and your dog from contracting diseases.
Care and Maintenance
Washing your dog's bed every time can be a hassle. Instead, you can wash it at intervals and take a few steps to keep it clean until the next wash time. First things first, make a habit of vacuuming your dog's bed when you vacuum your floors. When there's a visible stain, spot clean the stained spot with some warm water and detergent.
Spread beds that are not odor-resistant under direct sunlight at least once a week to kill bacteria and remove odors.
An alternative procedure is to use a wet wipe soaked in water and apple cider vinegar to sanitize the bed. In the same vein, use removable waterproof bed covers to prevent stains, dampness from bodily discharge, and bedwetting.
Remember to bathe and groom your dog regularly to reduce the amount of hair flying around their bed and your home.
Most dog beds are washable. When panning to wash, first remove all toys and vacuum food remains and larger dirt and dust. Then use a lint roller, especially around the corners. If there are large stains, treat them using the same method stated earlier or with the aid of an enzyme-powered pet stain remover. Then dump in the washer at a high temperature depending on what the dirt and stink levels are.
In a case where the bed is too large to fit in your washer, you can wash it by hand in your bathtub. First, fill your tub with very hot water, and then add detergent and white vinegar. Allow soaking for about 15 minutes after which you get to the washing part.
Whether you're washing by hand or in a washer, it is best to rinse the bed at least two times to ensure all the detergent is out.
If your dryer is big enough, simply throw it in the bed and let it do its job. If not, spread outside on a hot day and take advantage of the additional stain and microbe-killing properties of the sun.